National Dog Day was created on August 26, 2004, by animal advocate Colleen Paige to bring attention to the many dogs needing adoption. Most breeds become family pets but in Florida, the cow dog is part of a working team – the cowman, his horse, and his cow dog. Join them as Osceola History celebrates cow dogs. But first, a little history of man's best friend in Florida.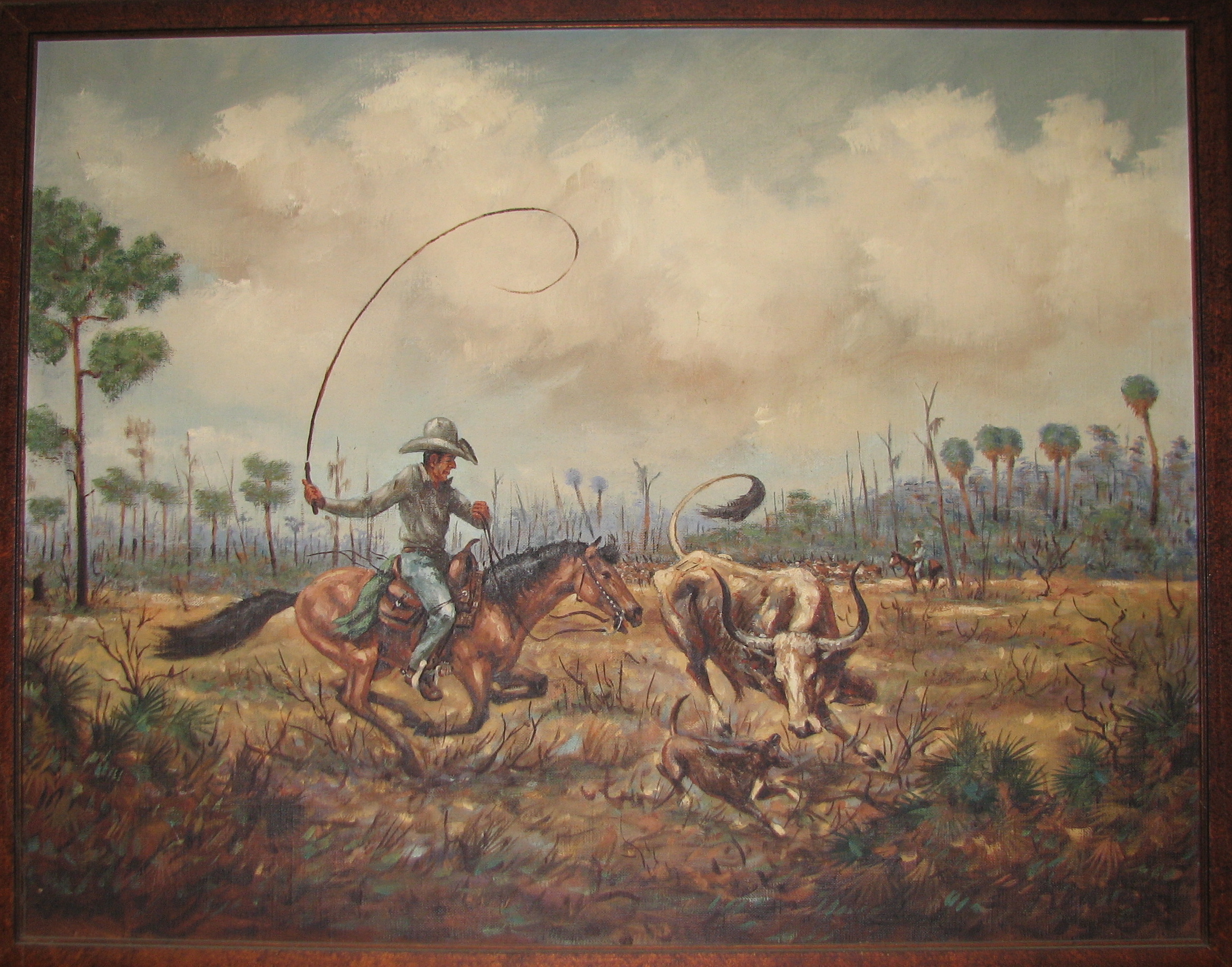 Hernando DeSoto brought the first dogs to Florida in 1539, according to "Florida Cowman" author Joe Ackerman Jr. In 1770, American naturalist William Bartram observed a single dog, trained by the Seminoles to work stock, keeping a group of horses under control.
Over the years, cowmen have tried various breeds such as the Leopard and Australian blue heeler. Local cowman Geech Partin once said "a cur (Florida Cracker dog) with hound and bulldog mixed in was hard to beat for hunting and herding cattle in the Florida woods." The cur was bred for toughness and skills and features which make it suitable for the Florida climate. Its coat is short, which not only keeps it cooler during hot days but allows it to move through the grass and low brush with less resistance than longer haired dogs. If a predator is near a calf or herd, it can creep close enough to bark and get the predator to move away from the herd or stand between it and the endangered calf.
Many stories have been told of lives saved by a "catch dog." While attempting to rope a bull, Lawrence Silas's throw was short, and he only got the rope on the foot. The bull turned and charged but the "catch dog" came to the rescue. A "catch dog" can hold an unruly cow or bull by the nose, ear, or leg until the cowman is able to rope or brand it.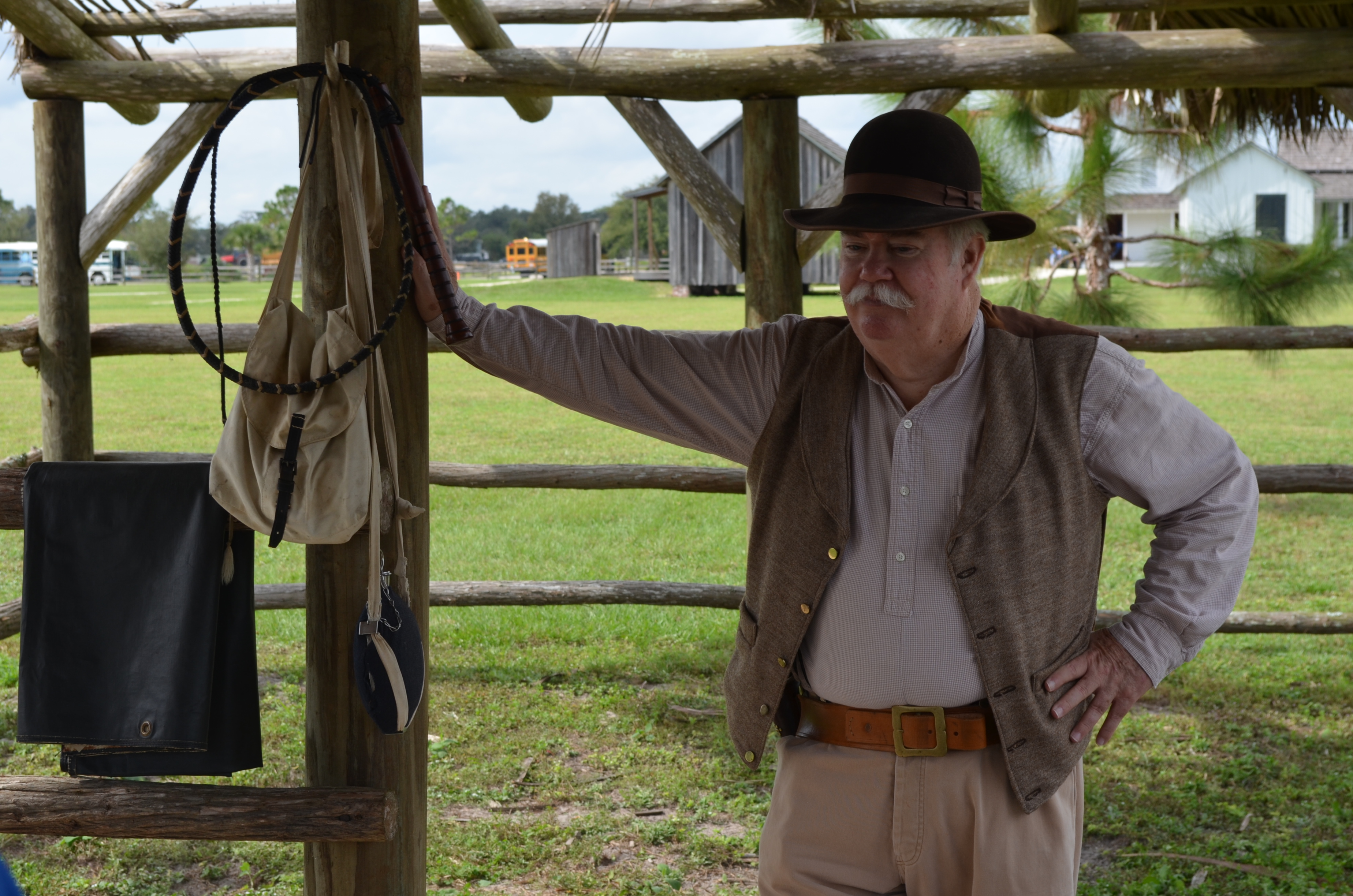 Descendants of original Florida Cracker Cur dogs can still be found on ranches around the state, helping to keep the agricultural history and heritage alive. Visit Pioneer Village at Shingle Creek to view an authentic Florida cow camp and learn more. Pioneer Village is located at 2491 Babb Road in Kissimmee. Hours: Tuesday – Sunday, 10 a.m. to 4 p.m. Admission is $8 for adults and $4 for children (under 12), children under 4 are admitted free. For more information on how Osceola History celebrates cow dogs and so much more, visit www.osceolahistory.org.