Things to Do In Orlando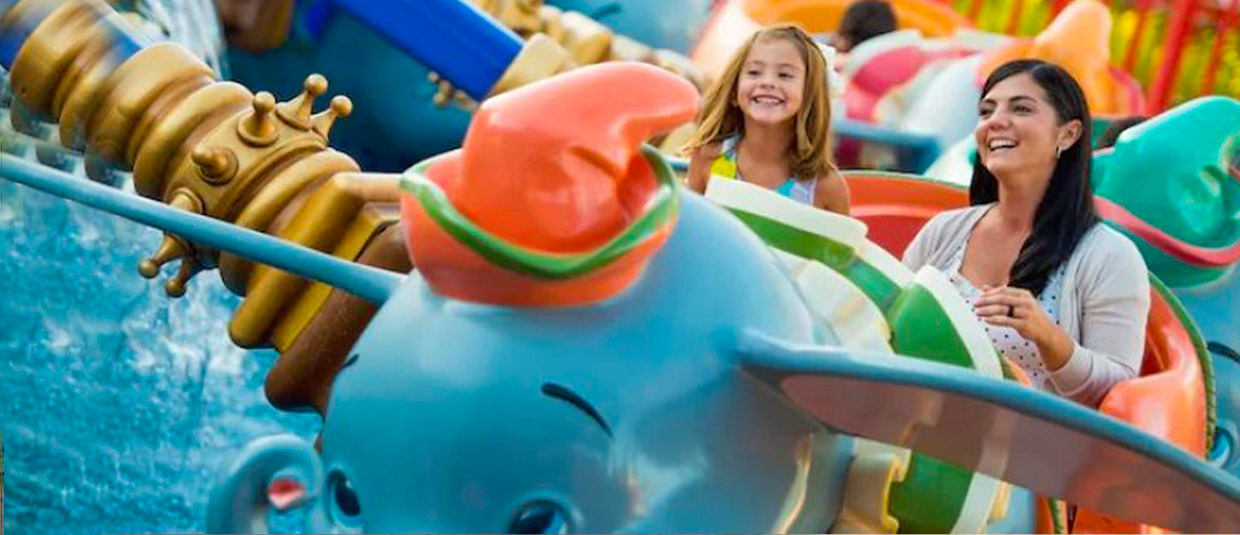 Orlando for many visitors represents the ultimate family vacation destination. Even those of us who live here never cease to be amazed by the variety of things to do. Of course there are the enormous world famous theme parks, and unique smaller attractions, but the Orlando area also offers pristine beaches, hiking, biking  and crystal clear springs for those who enjoy the outdoors. Visitors who enjoy live music and the arts in general are increasingly well catered for and the local food & craft beer scenes are truly outstanding. In short you won't be disappointed!
Magic Kingdom Park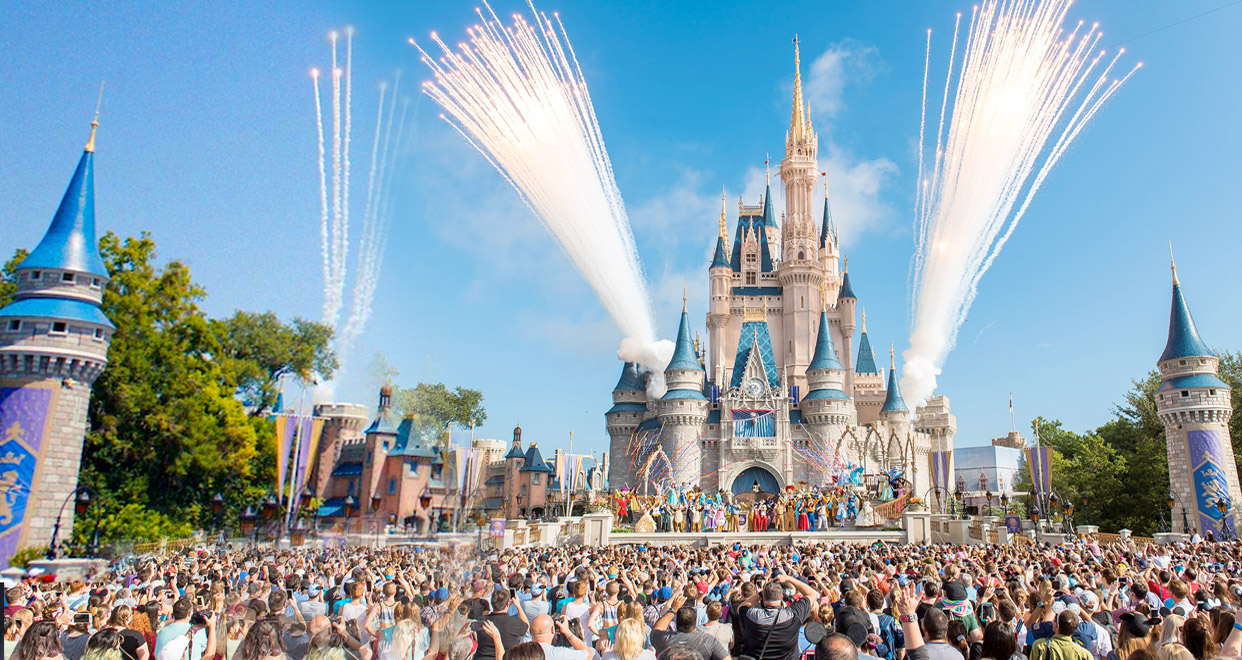 The Magic Kingdom Park was the very first of the 4 theme parks to open at the Walt Disney World Resort in Orlando way back in 1971. It combines the pure enchantment of childhood fairy tales with exciting entertainment, classic attractions, beloved Disney Characters and so much more. At least one very full day and a comfortable pair of shoes required! Arrive before the gates open to get ahead of the crowds. The Magic Kingdom Park is by far the busiest park so a plan of attack is essential. It's shaped like a giant pizza with seven lands (slices!) and that world famous castle in the center –   it's typically the most visited theme park in the USA.
Epcot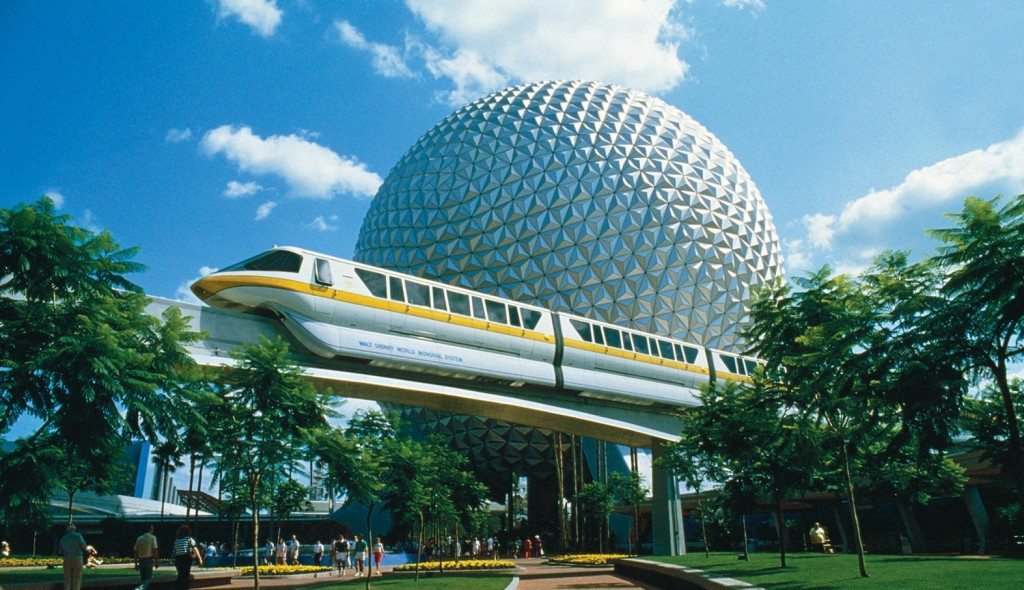 Expect a very full day at Epcot (it stands for Every Person Comes Out Tired!), as it's really two parks in one, shaped like a giant figure '8'. The park is as much educational as it is entertaining, with the Disney characters never too far away! Originally named Epcot Center the park was inspired by an unrealized concept developed by Mr. Disney before he passed away. Epcot opened on October 1, 1982, and spans a total of 300 acres – that's  more than twice the size of the Magic Kingdom park. It's largely dedicated to the celebration of human achievement, namely technological innovation and international culture.The park is divided into two distinct sections –  Future World & World Showcase.
Disney's Hollywood Studios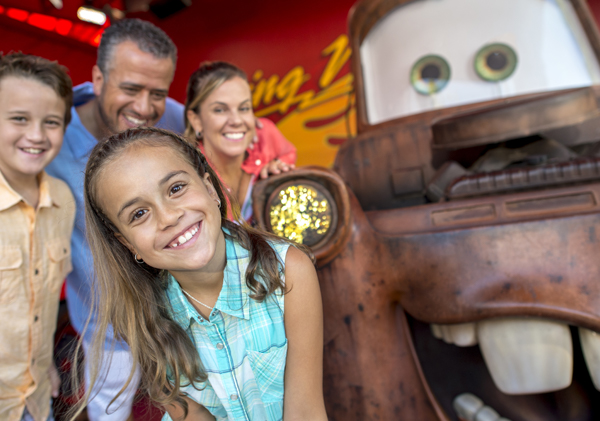 Hooray for Hollywood & Disney's Hollywood Studios– it's another full Disney day of movie classics, movie rides, and movie stars. Your big screen debut should start early as this working production studio has loads to offer. Step into the action with attractions based on all your favorite blockbuster movies. With the vibrancy of a bustling movie set, this park features Toy Story Land, Hollywood Boulevard, Echo Lake, Muppet Courtyard, Sunset Boulevard, Commissary Lane, Pixar Place and Animation Courtyard.
Disney's Animal Kingdom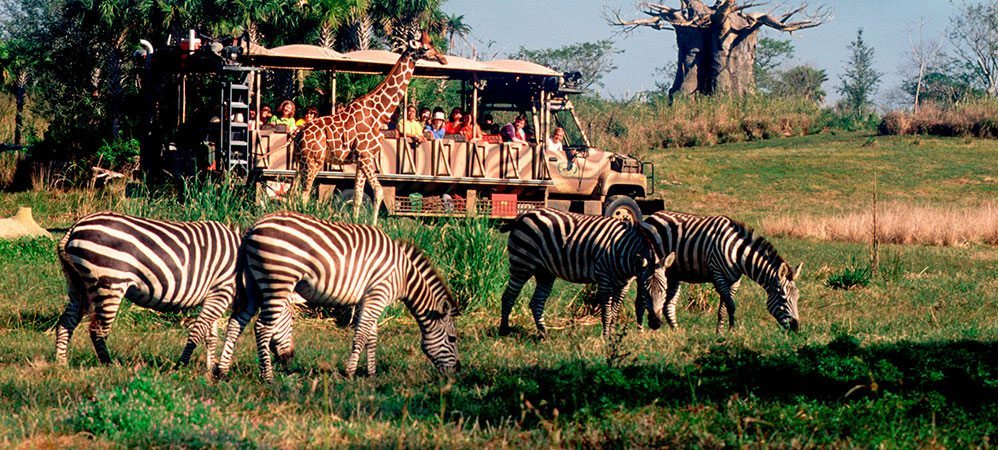 Disney's Animal Kingdom is an up-close look at the natural world and the 4th Disney park to be built.  It opened on Earth Day, April 22, 1998, and is dedicated to protecting the natural environment and animal conservation, themes that were very close to Mr. Disney's heart. The centerpiece of the park is the iconic Tree of Life – a 145-foot-tall,  50-foot-wide man-made baobab tree. a towering symbol of how all of us on planet Earth are connected.  It is actually the largest theme park in the world, covering 580 acres but in reality, for most visitors, it does not typically take as much time to see as Magic Kingdom or EPCOT.  When the sun rises over the Savannah you'd better be there! Animals love the cooler mornings, not the midday heat, so rise and shine. There are lots to see – over 1700 animals across 250 species!
Disney's Blizzard Beach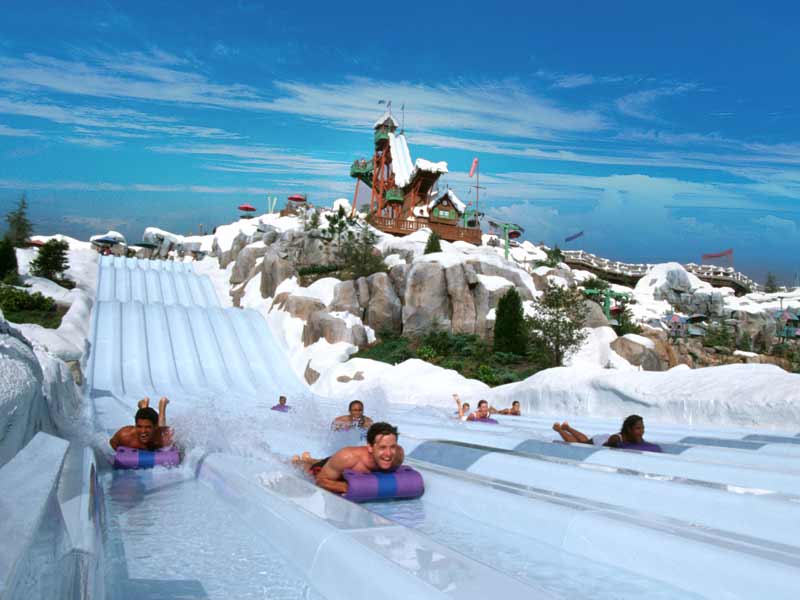 Only Disney could take a somewhat bizarre concept and make it work this well! Blizzard Beach is billed as a rapidly melting ski resort where chair lifts and ski jumps have been put to unusual use. At Blizzard Beach guests now surf the slopes and shred the peaks! It's great for kids, teens and parents and unlike the big Disney parks you can view the rides before deciding what suits you the best (or how brave you are feeling!). The attention to detail in 'theming' the park makes it a real winner. Plenty of shade is a big plus! Coolers are allowed in the water parks. The only restricted items are glass and alcohol. Be sure to check the Winter maintenance schedule to avoid being disappointed.
Disney's Typhoon Lagoon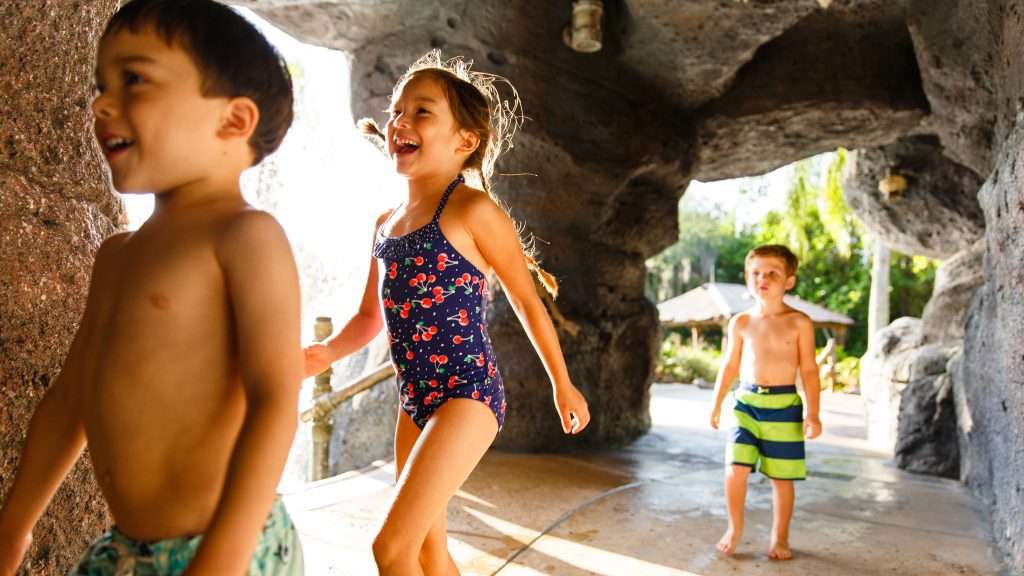 The back story to Typhoon Lagoon is the tale of a huge storm and a ship stranded high on a mountain by a giant wave – who knew!  This 56 acre tropical tanning zone is blessed with a big 4 foot surf wave that runs the entire length of a huge lagoon every few minutes. Nobody seems to mind the wait. On the contrary – they seem to enjoy the anticipation! Unlike the long lines that riders have to endure for the Tower of Terror, Space Mountain, and the like the wave pool's cool waters seem to help keep everyone mellowed out, even on especially hot and humid Florida afternoons. That's part of the appeal of Typhoon Lagoon – it's a great place lounge in the water, chill on a lounge chair and get some sand between your toes. . The immersive tropical theme and lush landscaping everywhere you look simply helps reinforce that.
ESPN Wide World Of Sports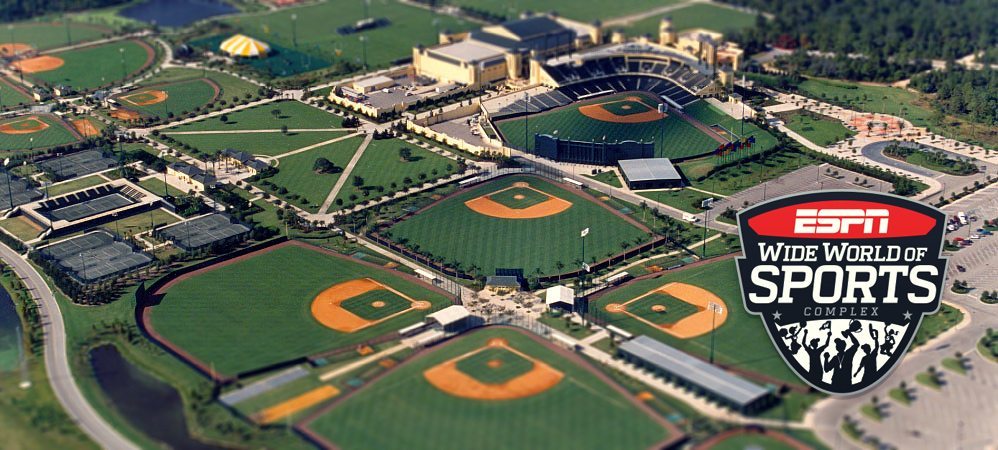 This amazing sports complex is a must for sports fans. Make sure to check out the schedule to see if there are any special events happening while you're in town – these may be ticketed separately. Cramming 32 different sports into a single complex doesn't sound easy. When Disney set out to create the ESPN Wide World of Sports they decided that spreading them out over 230 acres would definitely help. Play at the next level at these professionally run, state-of-the-art  facilities which host over 60 sports and thousands of events for athletes of all ages and abilities. Train and compete with your team – or catch the excitement as a spectator in this grand sports setting.
Disney's Boardwalk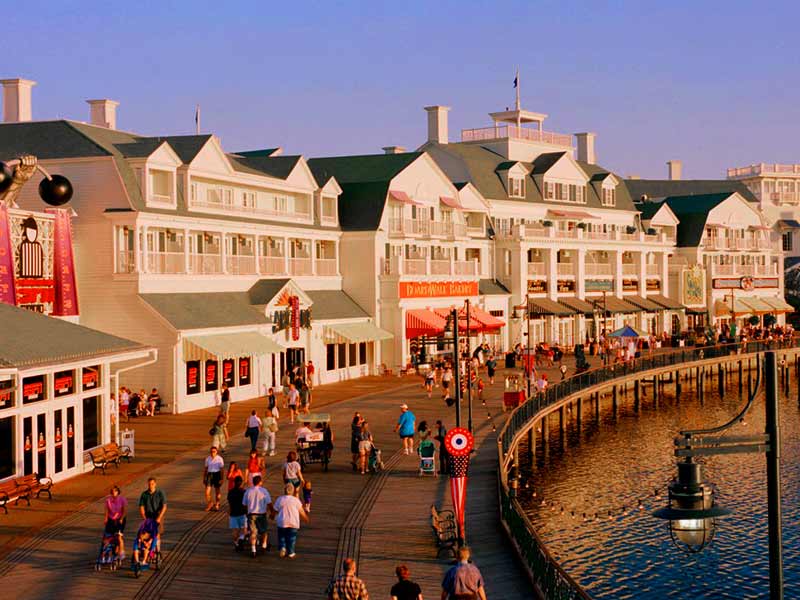 Aside from being a delightful waterfront resort hotel, Disney's BoardWalk is also home to a wonderful 1930's style Atlantic beach village. Disney's BoardWalk is designed after the boardwalks that were famous during the turn of the 20th century along such coastal cities as Coney Island, New York, and Atlantic City, New Jersey. The area is filled with shopping, dining, and entertainment options.
Disney Springs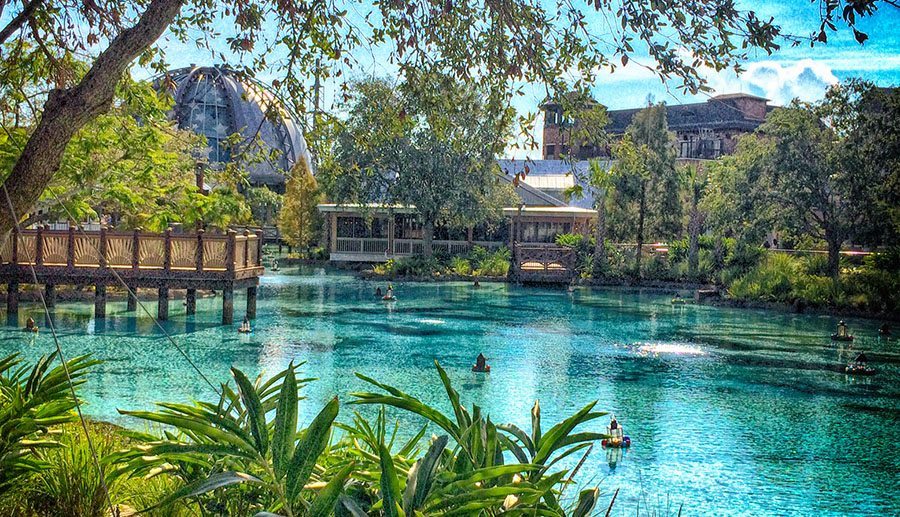 Disney Springs is a massive re-imagination of Downtown Disney that roughly doubled the size of the existing area, with more dining, shopping and entertainment options. It's destined to be truly amazing place featuring an eclectic mix of unique boutiques, one-of-a-kind eateries and jaw-dropping entertainment that will have you wondering where the day went. With over 150 different stores, restaurants and entertainment venues planned, Disney Springs features 4 distinct neighborhoods – The Landing, Marketplace, West Side and Town Center – all built around bubbling 'mouse made' springs.
Universal Studios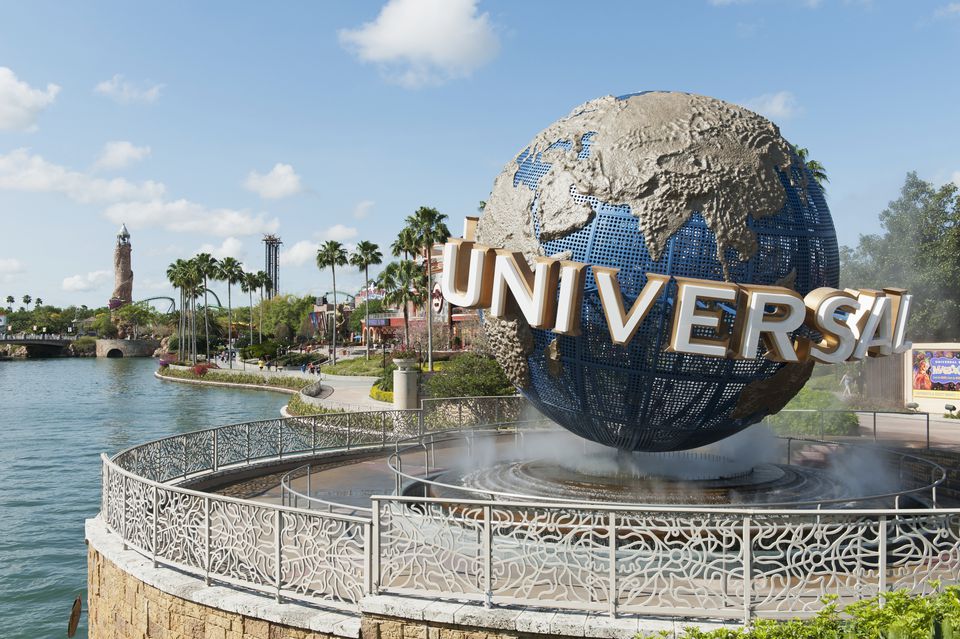 Hang on tight. Your heroes are about to burst through the screen and yank you into the story. You're the star here at Universal Studios and you'll disappear into one jaw-dropping adventure after another. Dodge evil villains. Defend the earth. Face a fire-breathing dragon. Wander into animated worlds where characters you love are suddenly right beside you. Go beyond the screen, behind the scenes and jump into the action of your favorite films at the world's premier movie and TV based theme park.
Universal's Islands Of Adventure


Universal's Islands of Adventure is billed as a theme park for the 21st century….and it's certainly a big hit! There are eight islands in total. Younger children and adults will have a fine time and the great news for parents is that the park is very geared toward pre-teens and teens. Prepare for a place where super heroes, beasts, and magical creatures stand before you. You're entering lands where everything is real. Explore a secret school of witchcraft and wizardry. Fly high above the city streets with a famous web slinger. Hide from hungry dinosaurs and hope you're not their next meal. And you can face the most colossal ape ever to walk the earth. Let the adventures begin.
Universal's Volcano Bay
Volcano Bay is a water theme park, where thrills and relaxation flow in perfect harmony. Here, the TapuTapu wearable lets you hold your place in the ride lines and reveal wondrous surprises with just a wave of your wrist. It's a tropical paradise just steps away from everything Universal Orlando Resort has to offer. At Universal's Volcano Bay water theme park, the water is delightfully warm during the cooler months—no doubt heated by lava deep below the Krakatau volcano! Krakatau towers 200 feet above the tropical landscape, streaming waterfalls during the day and fiery lava effects at night. Inside the cavernous volcano, the Waturi people dare you to brave a variety of pulse-pounding water slides.
Universal CityWalk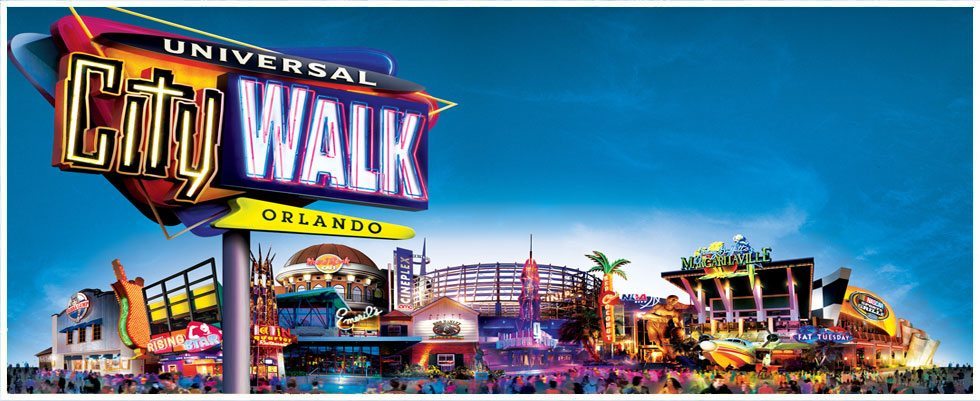 Universal Citywalk is an eclectic collection of top-notch eateries, themed bars, and exciting nightlife – all within minutes of the International Drive Resort Area. It's ideally located between the 2 biggest theme parks and is the perfect spot to stop off for drinks or dinner. If you just show up for the evening parking after 6 pm in the main Universal parking garage is free and there is never an admission charge to Universal CityWalk itself.
Aquatica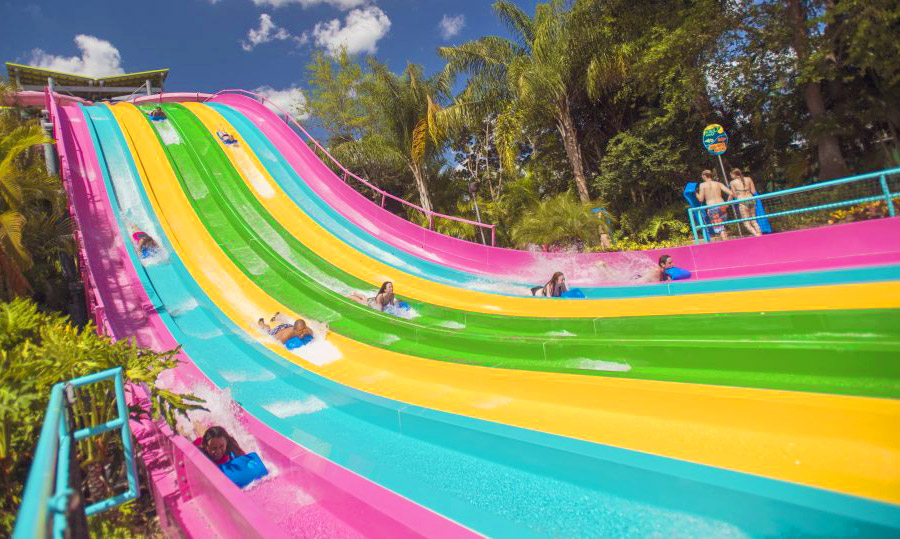 Aquatica  is a whimsical, one-of-a-kind water park only the clever folks at SeaWorld could create – a fab combo of up-close animal encounters, flowing waters from serene to extreme, high-speed thrills and wide, sandy beaches. Aquatica guests essentially get to play in, over, and under the water! There are nearly 60 acres of lush landscape inspired by the vivid colors and carefree lifestyle of the South Sea Islands. It's little bits of New Zealand, Australia, and New Guinea, all rolled into one – good on ya mate!
Busch Gardens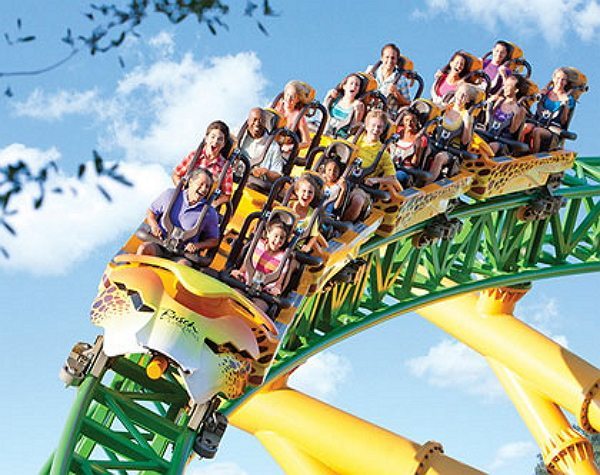 Busch Gardens Tampa Bay is hidden gem – this African themed park is an easy one hour drive from Orlando's main tourist areas. It's a combination of terrific animal encounters and a superb collection of white-knuckle thrill rides and caters to a whole variety of tastes and age groups.
Discovery Cove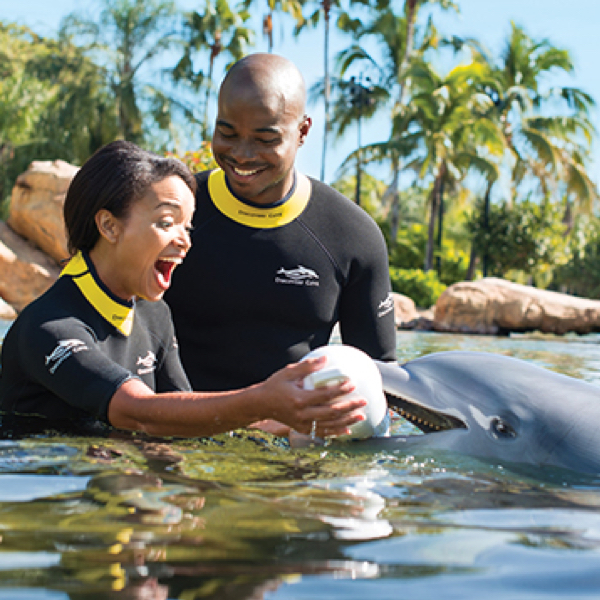 Discovery Cove limits admission to around a thousand people a day (advance reservations only) and those lucky enough to get in will without a doubt have the interactive experience of a lifetime. This tropical Oasis feels far away from the crowds at the big theme parks and provides some life changing one on one encounters with dolphins, fishes, rays and even some feathered friends.
SeaWorld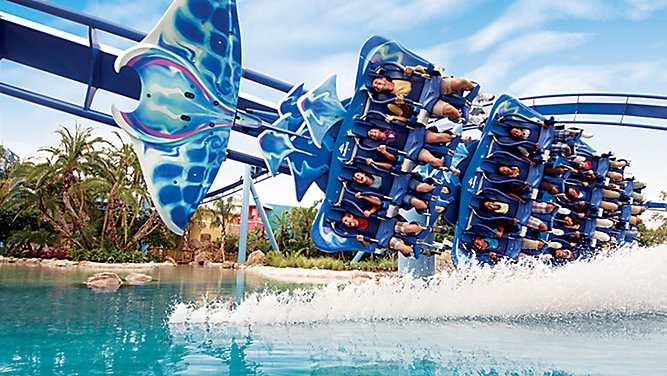 With a wide variety of activities, SeaWorld is a great idea for the first full day of your vacation – stadium-style shows means there are tons to see without having to line up in the searing heat! Make sure you pick up a show schedule and take 10 minutes to plan your day proceeding clockwise (or counter-clockwise for you lefties) around the park – running from one side to the other will get old fast!
Kennedy Space Center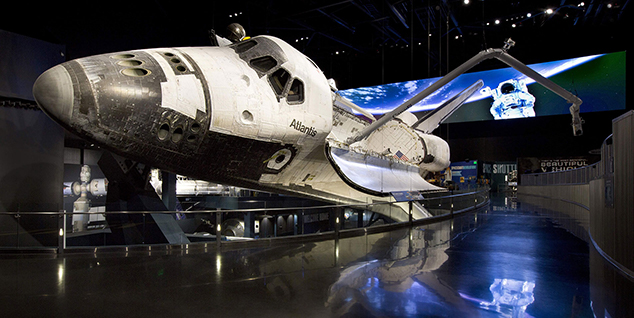 Budding astronauts (and their parents!) will thoroughly enjoy a visit to Kennedy Space Center Visitor Complex. Located just 45 minutes east of the Orlando International Airport, this unique experience is well worth the drive. The visitor complex defies categorization with a mix of attractions, interactive experiences and simulators, historically based behind-the-scenes tours, exclusive exhibits and out-of-this-world 3D space films. In short, it's a vacation destination like no place else on Earth.
LEGOLAND Florida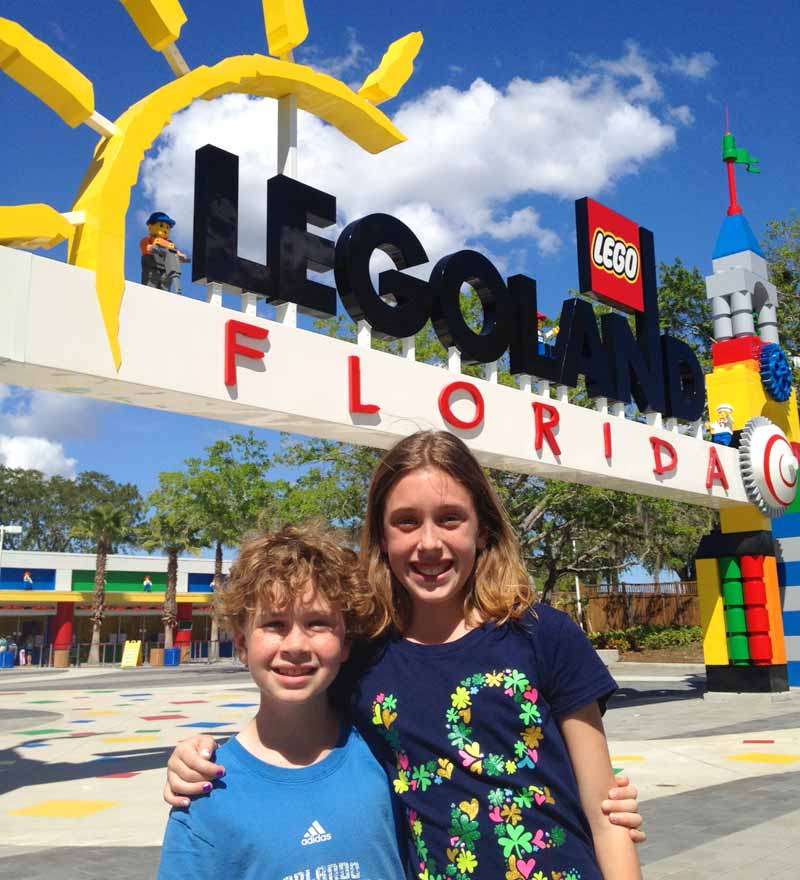 Built for kids 2-12 years old, LEGOLAND Florida Resort is a multi-day vacation destination in Winter Haven, Florida, just 45 minutes from Orlando and Tampa, that includes an interactive, 150-acre theme park with more than 50 rides, shows and attractions, a world-famous botanical garden and the 5-acre LEGOLAND Water Park.
Boggy Creek Airboat Adventures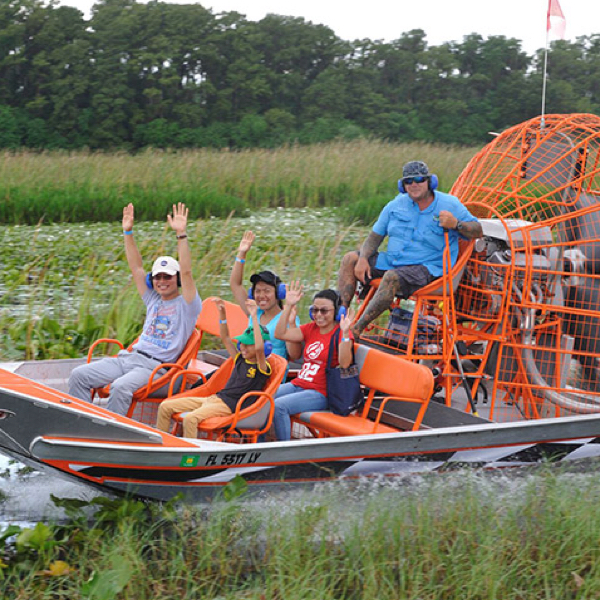 World famous Boggy Creek Airboat Adventures invites you to explore their newly expanded & renovated grounds at Southport Park for a true, authentic Florida experience! Boggy Creek has set the industry standard since 1994 with tours of the headwaters of the Everglades and now guests now have a host of new lake-side attractions and amenities to enjoy on dry land too. Enjoy the all new Native American Village, Gator Pond, Boggy Bottom BBQ Restaurant, and Tiki Bar.
Kissimmee Swamp Tours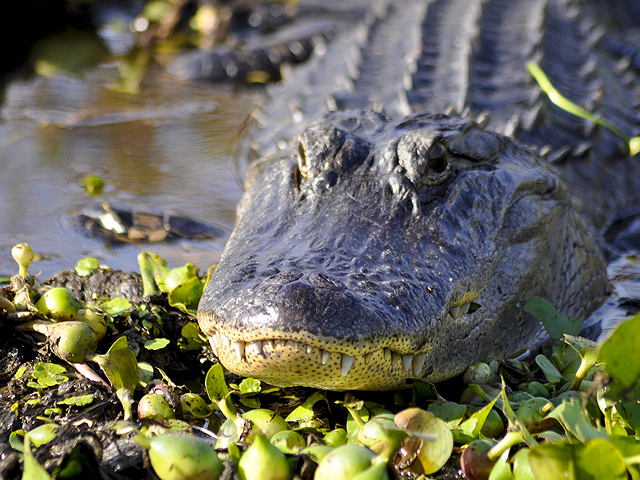 This fabulous eco-adventure is a unique experience in a totally wild setting! It's not just a quick airboat ride across local lakes and rivers close to the local theme parks – this is an amazing, exciting and informative 60 or 90-minute airboat adventure through the pristine headwaters of the world famous Florida Everglades. No houses in sight! The alligators are a given…….but did you know Kissimmee Swamp Tours is on the Great Florida Birding Trail.
Machine Gun America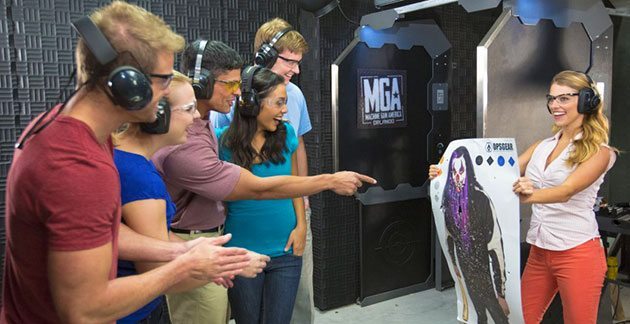 Fire Real Machine Guns at Orlando's first and only Automatic Adrenaline Attraction™. Life is short. Live full auto! On your next trip to Central Florida, break away from the ordinary to give your family a one-of-a-kind, bucket list experience they'll never forget! Fire real, fully or semi-automatic machine guns at Machine Gun America – Orlando's  ultimate, high-octane rush.
Orlando Magic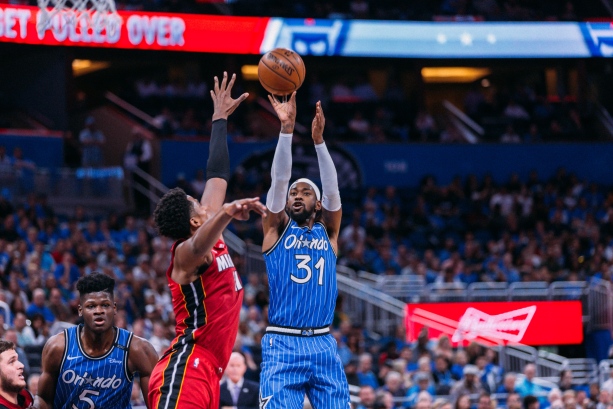 Take in the total NBA experience: world-class basketball, edge of your seat excitement, fun for all ages, and more. It's more than just the action of a basketball game—it's experiencing all the Orlando Magic has to offer. In-game entertainment for fans of all ages makes an unforgettable experience for the whole family.
Revolution Adventures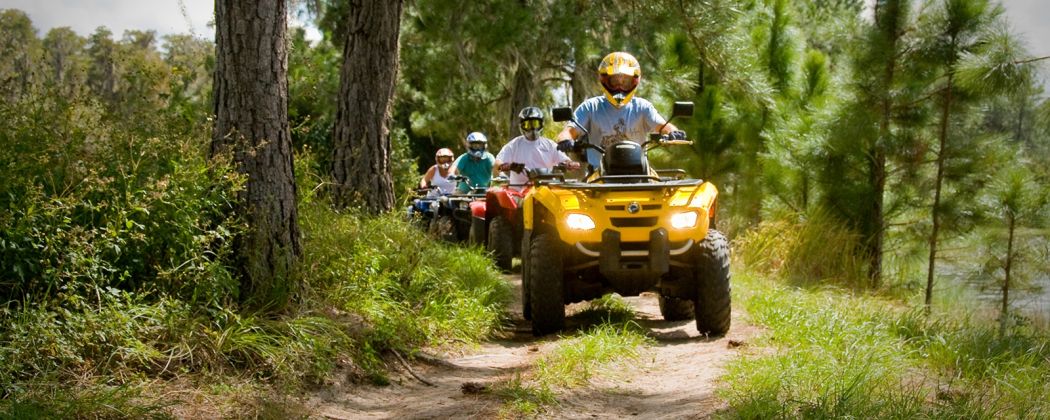 It's time to get away from the theme parks and lose yourself in a thrilling off-road adventure! In different parts of the world, these four-wheeled single seat vehicles are called by different names ATV, (All Terrain Vehicles) Quad Bikes or 4 Wheelers to name a few. At Revolution Adventures, they call them ATV's and they have over 230 acres of tracks and trails on which to ride them.
Tank America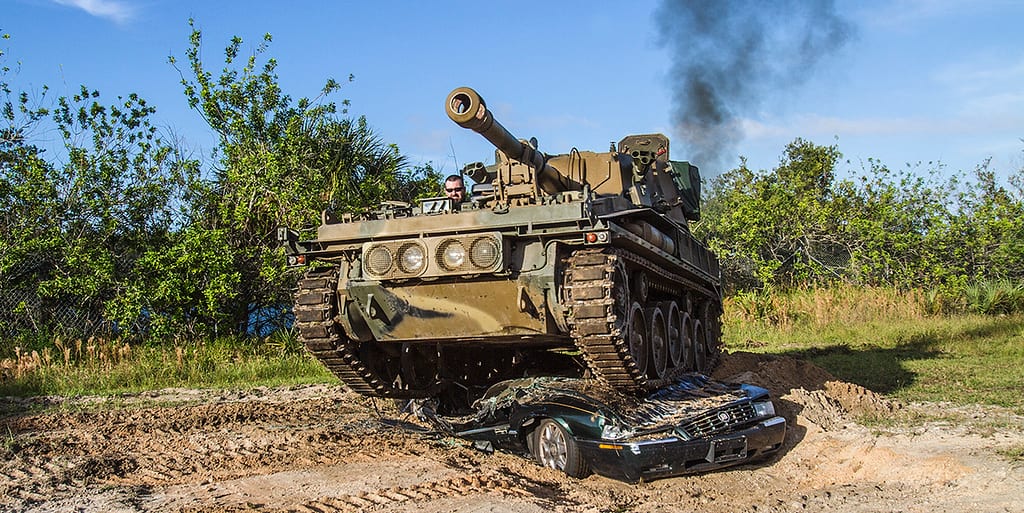 Here's an experience you'll never forget – in a state famous for things that are NOT real this is about as real as it gets! You can drive your own tank for pete's sake! You can take the controls over a challenging all terrain course – Tank America was recently featured on the BBC and the presenter had a blast! Maybe getting to drive over and crush a car was on his bucket list? Maybe it needs to be on yours!
Wild Florida Airboats & Gator Park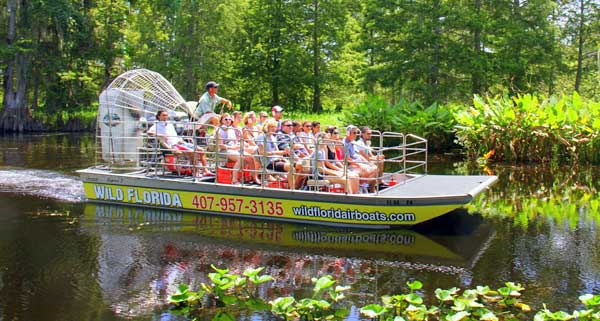 When it comes to airboat eco tours, Wild Florida is the only Orlando area airboat adventure that includes a wildlife park as part of the package. Just a short drive from the Orlando and Disney area, Wild Florida offers beautiful day tours, relaxing sunset tours and exciting night tours that will thrill guests of all ages.
Captain Memo's Pirate Cruise

Sail away with Captain Memo's Original Pirate Cruise to a world complete with briny buccaneers and seafaring seadogs. Let the tropical island tunes guide your journey through the calm waters of the picturesque Gulf of Mexico.
Clearwater Marine Aquarium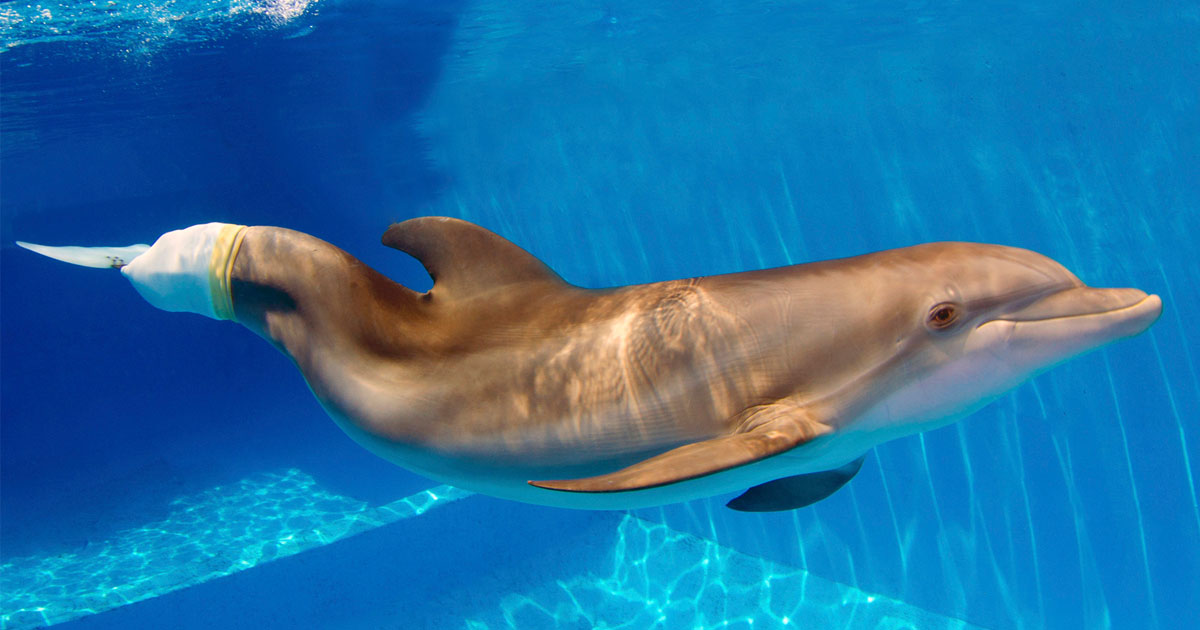 A visit to Clearwater Marine Aquarium is a must-do for the whole family. This is not your typical aquarium! This marine life rescue center was home for many years  to Winter the Dolphin, star of the popular Dolphin Tale movies, filmed on location in Clearwater, Florida — just 90 minutes from Orlando! Come be inspired and learn about our ongoing work of rescue, rehabilitation and release. Enjoy extended hours, evening boat tours and more!
The Florida Aquarium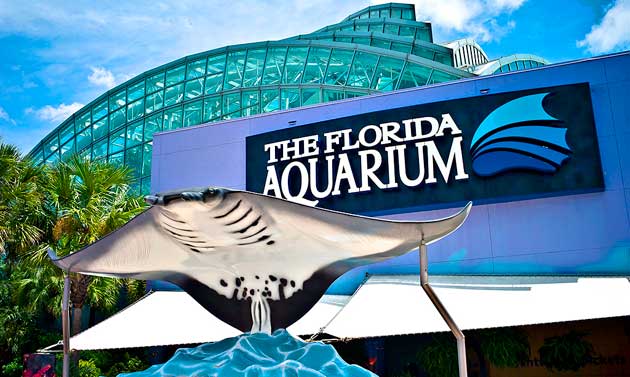 The Florida Aquarium enables you to get up close to many of Florida's aquatic and terrestrial animals and ecosystems, as well as others from around the world. More than a must-see attraction, they are working to protect and restore our blue planet on many conservation fronts, including research and rescue efforts that help restore Florida's sea turtle and coral populations and to ensure that sharks continue to swim our seas.
Florida State Parks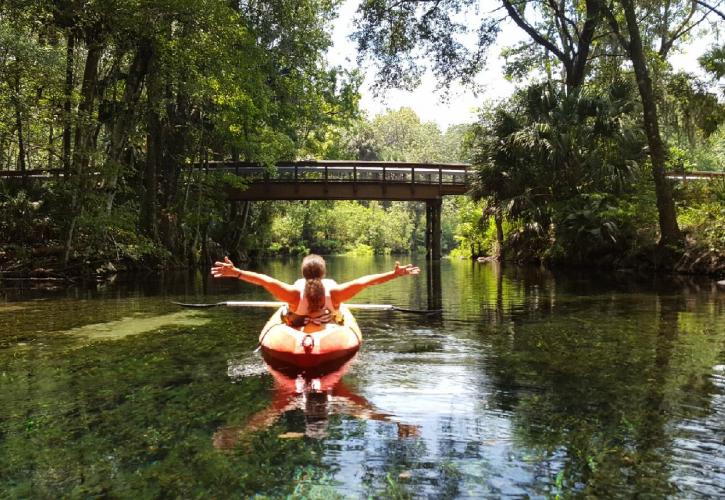 Florida's State Parks are often overlooked by visitors who have no idea that they are by passing some absolute hidden gems. Plan your adventures to Florida's 175 award-winning state parks, trails and historic sites.
Gatorland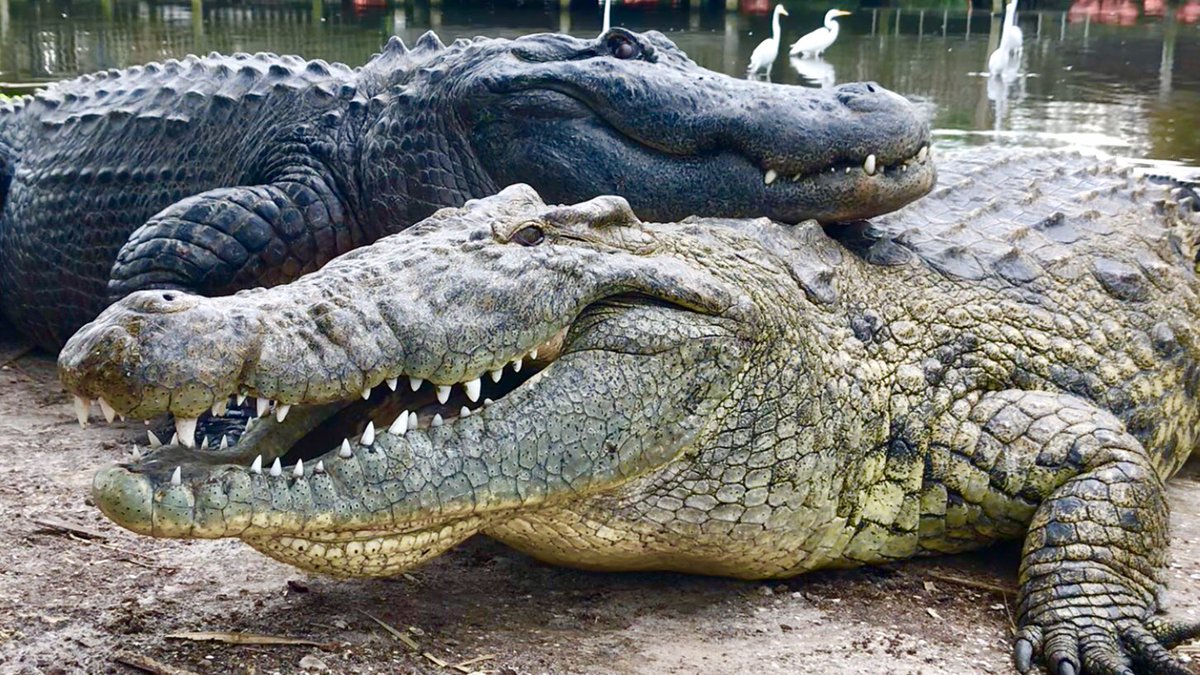 Get ready for down-home family fun at "The Alligator Capital of the World®" – Gatorland! There isn't a better place to see alligators and crocodiles of all sizes, from babies, also known as grunts, to the 14-foot monsters that call our Breeding Marsh home. We even have the largest collection of extremely rare white leucistic alligators. But, Gatorland is more than just a gator park!
Mangos Tropical Cafe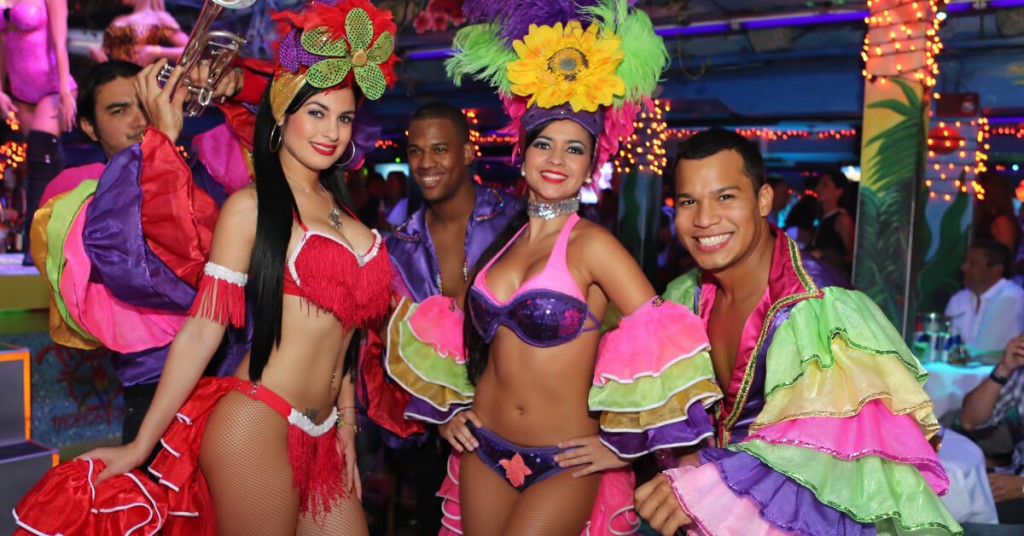 Mango's epic Dinner & Show is a throwback to the classic supper clubs of yesteryear: The "Tropicana" in Havana, Cuba and the Cotton Club of New York City are part of our DNA. Each night, it's an exciting family friendly experience, suitable for all ages! From Brazilian Samba, Cuban Conga and a variety of Latin beats to Hip-hop, 80s & 90s hits and a Michael Jackson Tribute. It's fun – and it's fantastic non stop entertainment!
Old Town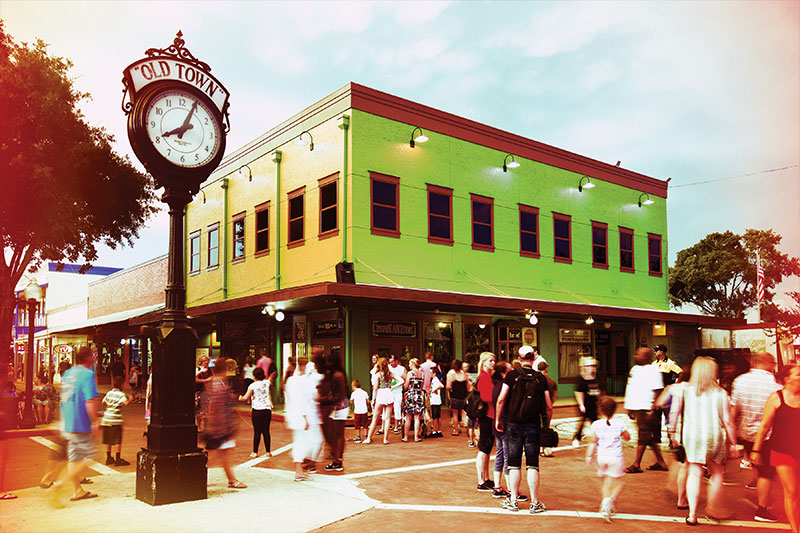 Old Town is the recreation of a classic Florida town featuring historical architecture and distinctive storefronts. It's a step back when times were a little simpler, the pace more realistic and the memories just as magical.
Planet Hollywood At Disney Springs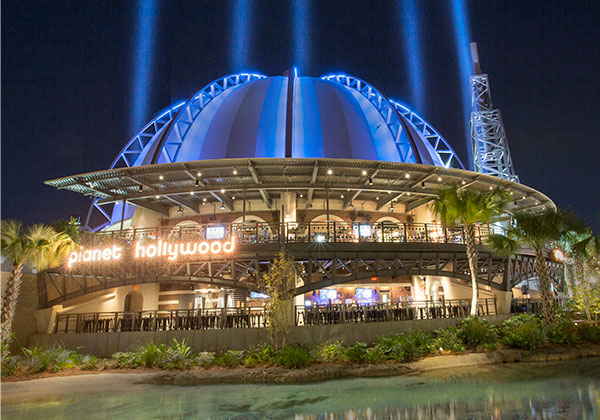 Prepare to see the stars in a one-of-a-kind Hollywood experience at the all-new Planet Hollywood at Disney Springs. New features include a massive 4,500 sq. ft. video wall featuring state-of-art sound and media. Some out-of-this-world menu selections include a variety of classic favorites along with some exclusive new offerings that will blast your taste buds to another planet. Our kitchen will be cooking up some creations that will leave you starstruck!
Pioneer Village At Shingle Creek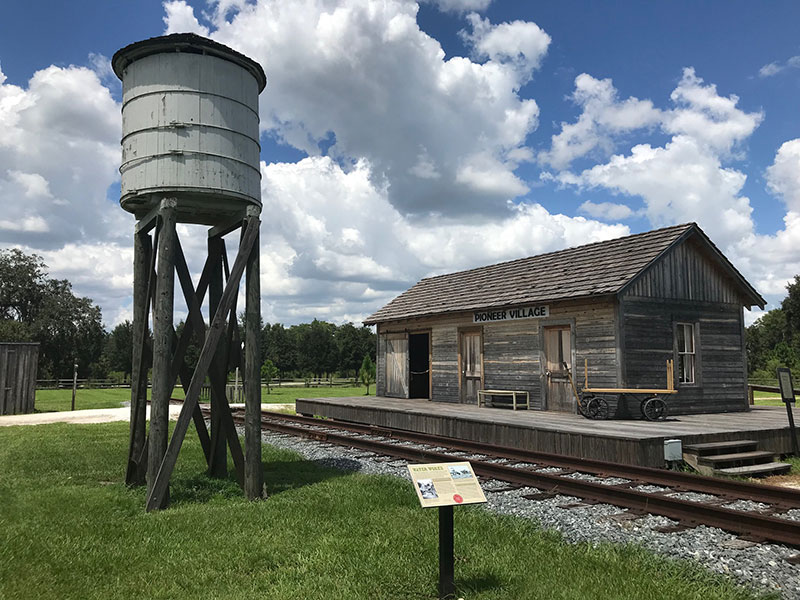 The Pioneer Village tells the story of some of Osceola County's founding families and showcases structures and artifacts from some of Florida's earliest industries such as an original citrus packing mill and a replica cow camp like those used by Florida cracker cowboys. The village features 13 historic structures, including seven original buildings which once stood in different areas of Osceola County.
Winter Park Scenic Boat Tour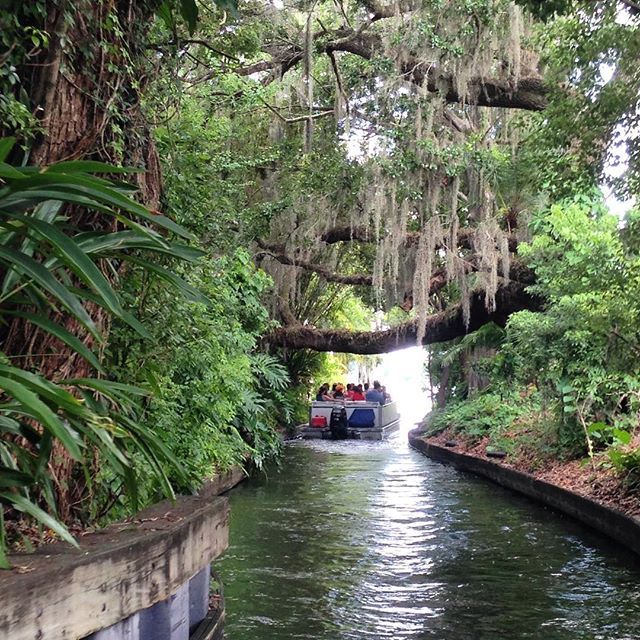 Visitors seeking flora and fauna or savvy Orlando travelers seeking an off-the-beaten-path vacation experience won't be disappointed when they discover the Winter Park Scenic Boat Tour. Located on Lake Osceola in the quiet suburb less than 10 minutes from downtown Orlando, the boat tour offers hour-long, guided cruises through three of the seven lakes and two, narrow man-made canals on the tranquil Winter Park chain.
 WonderWorks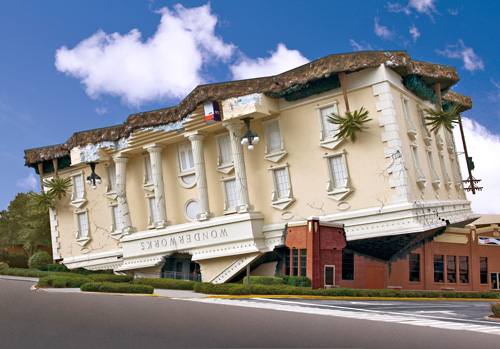 WonderWorks is an amusement park for the mind with 35,000 square feet of "edu-tainment." The Attraction combines education and entertainment with more than 100 hands-on exhibits that challenge the mind and spark the imagination. This once top-secret laboratory was located in the Bermuda Triangle. An experiment went awry lifted the laboratory carrying it to International Drive in Orlando, Florida where it landed upside down.
Valiant Air Command Warbird Museum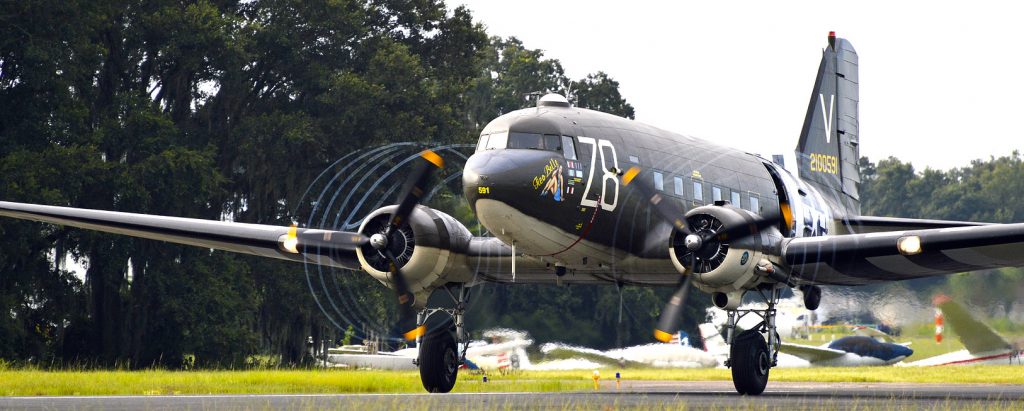 Founded in 1977, The Valiant Air Command Warbird Museum has a continually growing collection of over 45 historic warbirds from the beginnings of aviation to the present day. The VAC is a 501c(3) educational organization dedicated to the preservation of, education about and commemoration of Warbirds from all eras and the men and women who flew, maintained and fought in them.
Zoo Tampa At Lowry Park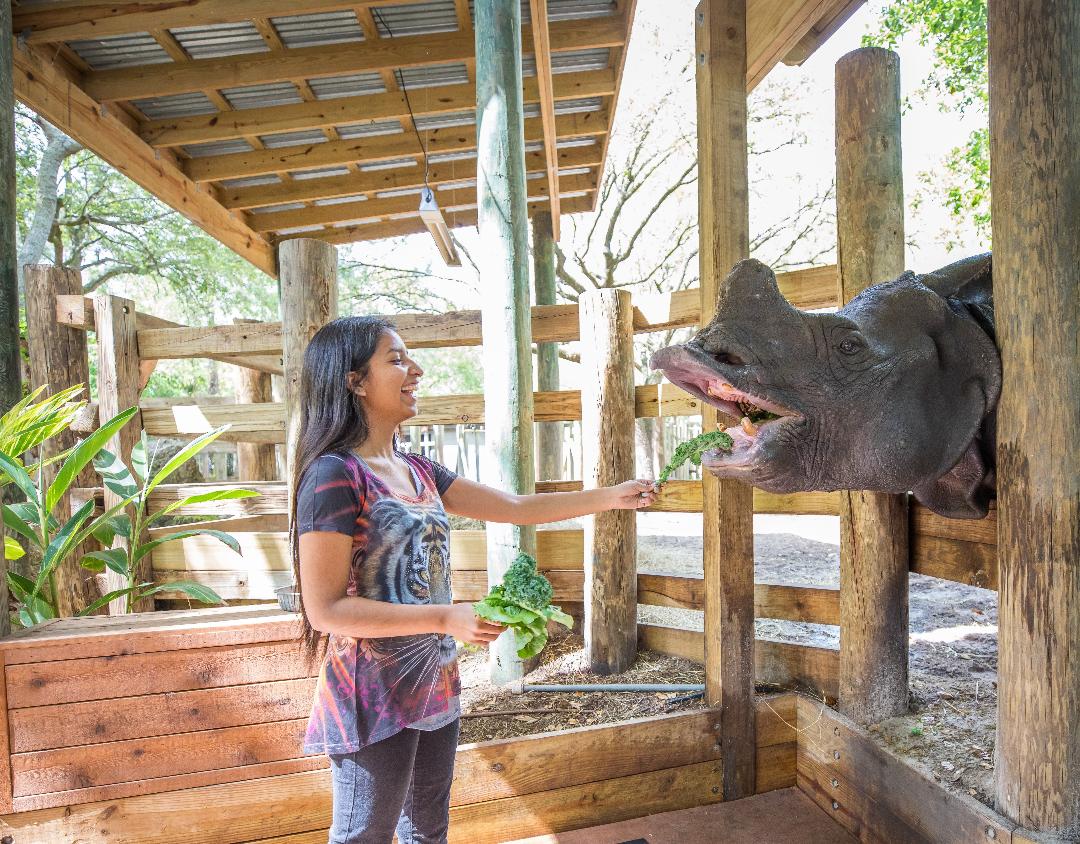 Five-time winner of the TripAdvisor Certificate of Excellence, ZooTampa at Lowry Park is one of the most popular zoos in the southeastern U.S., with over 1 million visitors annually. ZooTampa has now grown to what now encompasses 56 acres of naturalistic animal exhibits in a lush, tropical garden setting. The Zoo offers popular educational programming, fun recreational amenities, up-close animal encounters and engaging seasonal events.
Medieval Times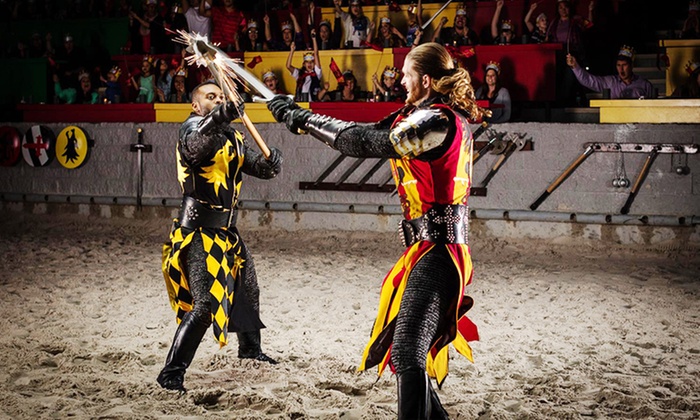 Medieval Times is a terrific hybrid of a fairy tale and an action movie – Orlando's own Game of Thrones. Chivalry, showmanship, music, and romance – punctuated with the clash of steel and the splintering of wood. It's all about the thumping of young hearts and the thunder of hooves – a full-on evening that keeps you on the edge of your seat!
Outta Control Comedy Magic Dinner Show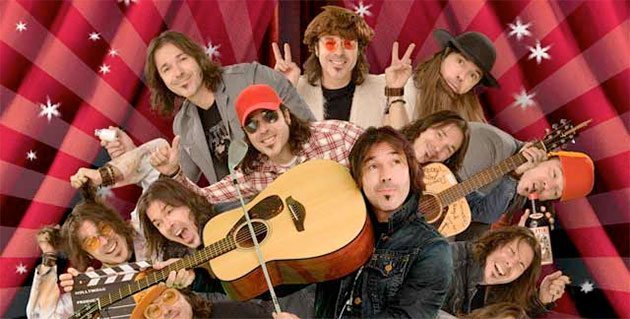 This is one of Orlando's better-kept secrets when it comes to a fun family night out and the winner of numerous local awards. The Outta Control Comedy Magic Dinner Show is located at the Shazam Theater inside WonderWorks on International Drive. This is a dinner show unlike no other in town.  There are only 125 seats per show so it's a very intimate experience where you won't miss a thing! Expect to be impressed at this interactive, entertaining and hilariously funny dinner show.