Expect a very full day at Epcot (it stands for Every Person Comes Out Tired!), as it's really two parks in one, shaped like a giant figure '8'. The park is as much educational as it is entertaining, with the Disney characters never too far away! Originally named Epcot Center the park was inspired by an unrealized concept developed by Mr. Disney before he passed away. Epcot opened on October 1, 1982, and spans a total of 300 acres - that's  more than twice the size of the Magic Kingdom park. It's largely dedicated to the celebration of human achievement, namely technological innovation and international culture.The park is divided into two distinct sections -  Future World & World Showcase.
New Attractions At Epcot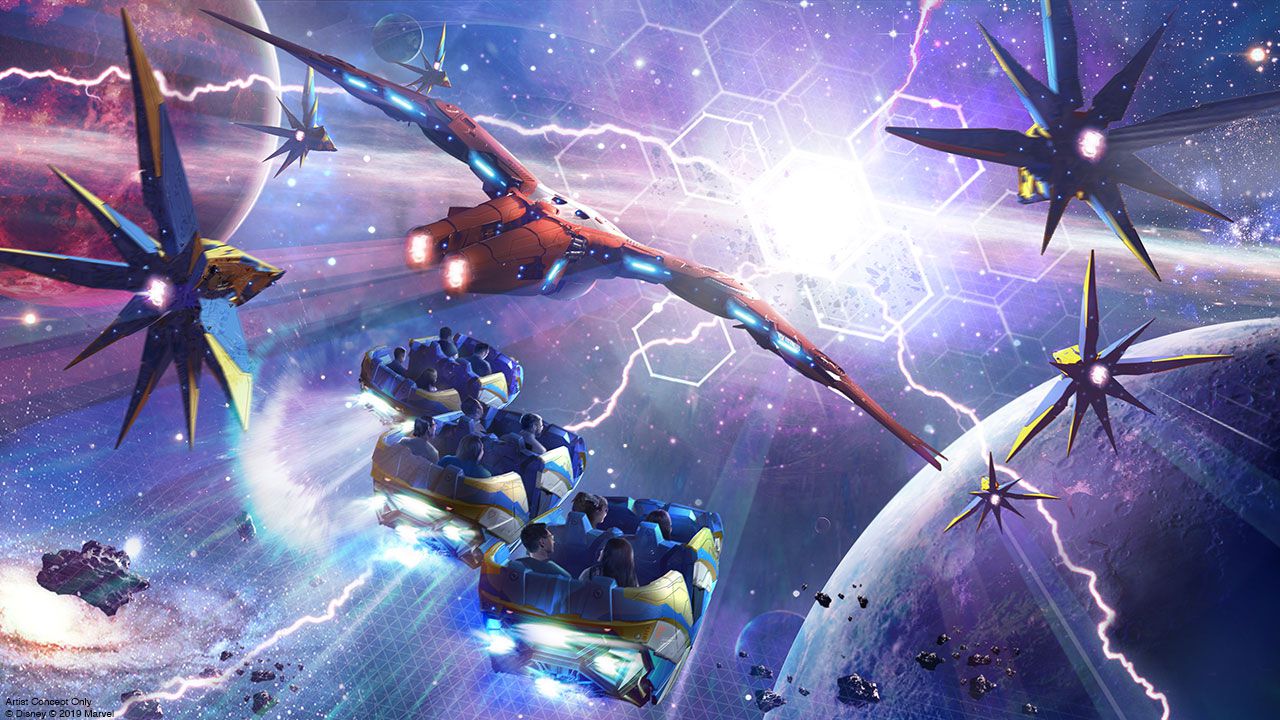 Guardians Of The Galaxy: Cosmic Rewind is the latest big name ride at Epcot. The attraction features a new innovation from Walt Disney Imagineering – a storytelling coaster that rotates 360 degrees to focus your attention on the action, including the first reverse launch on a Disney coaster.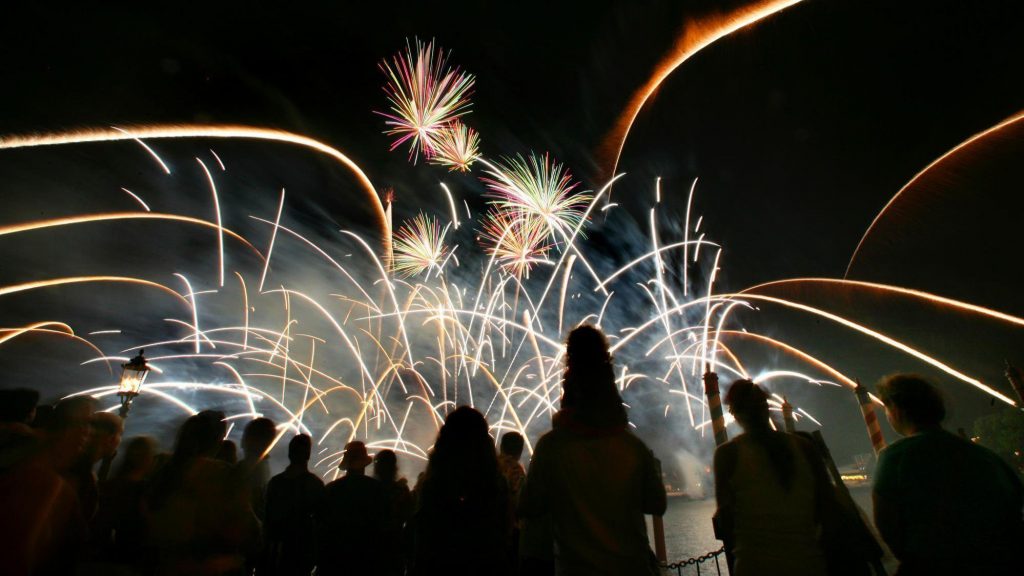 Replacing "Illuminations Reflections Of Earth is "Epcot Forever ". It begins with a spark of imagination that swells into an epic spectacle of fireworks, music, lighting, lasers, and special effects kites.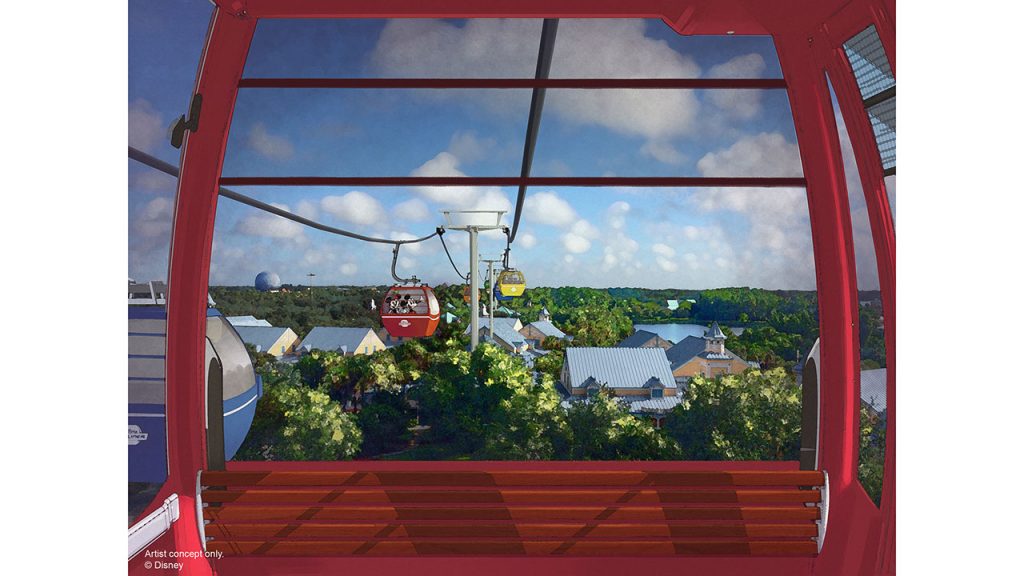 Disney's Skyliner is a brand new way for guests to travel around (or rather above) Disney parks. These gondola style lifts connect four Disney resorts, including the all-new Disney Riviera Resort, to both Epcot and Disney's Hollywood Studios.
The gondola cars feature pictures of Disney characters on the outside of each window, making it seem like these characters are actually riding along in the car. From inside, passengers have a stunning view of the Magic Kingdom from above as they make their way to the parks from each resort.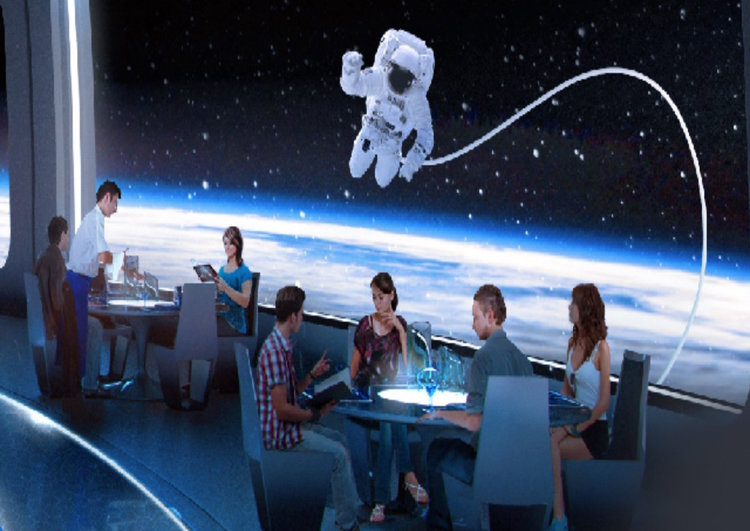 Space 220 is Epcot's new space-themed restaurant right next to Mission: Space. Hungry space travelers are made to feel as if they've truly left the planet behind and are dining on a space station in orbit.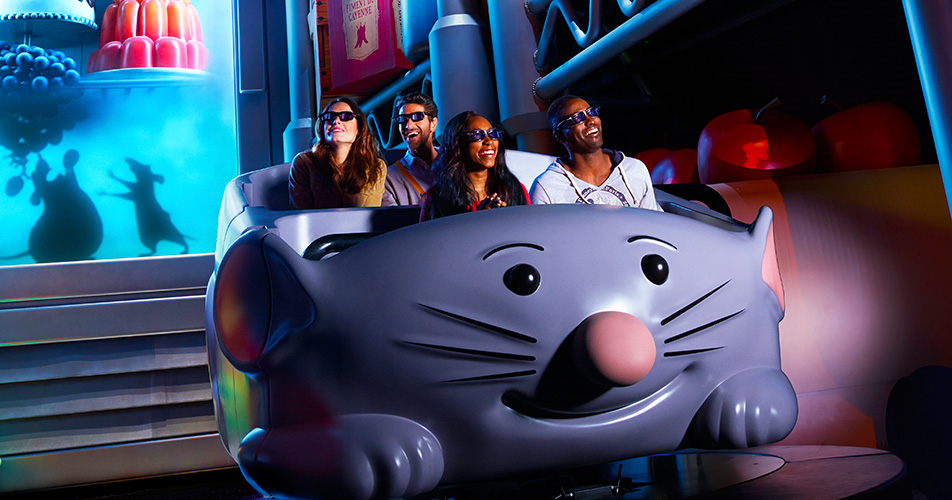 Ratatouille The Ride is in Epcot's French pavilion . No surprise there! Shrink to the size of a mouse and explore the crazy culinary world of Renee and friends!
 Navigating The Park
Epcot is divided into two main themed areas: Future World and World Showcase. The World Showcase usually opens two hours after park opening and remains open later than the Future World section of the park. Most major attractions in Future World remain open until the park's closing time. A secondary park gate is located between the France and United Kingdom pavilions of World Showcase and is known as the International Gateway.
Our Favorites At Epcot
Circle Of Life – save the planet with Simba, Pumbaa, and Timon!
Space Ship Earth – this EPCOT icon weighs in at 16 million lbs.
Mission Space – go for a spin if you dare!
Turtle Talk With Crush – we're suckers for anything Nemo!
Soarin' – a birds-eye view of California. Smell those oranges!
Ellen's Energy Adventure – Ellen De Generes and big scary dinosaurs.
Ratatouille – let's get crazy in the kitchen with 'Little Chef' and friends.
Test Track – super fast, super fun (3'4″ height restriction)
World Showcase Lagoon –  eat and drink your way around the globe in an afternoon!
Insider Tips At Epcot
Less Motion – A 'gentler' version of the Mission Space ride is available for less hardy space travelers!
Dinner & Show – Mexico and the United Kingdom have outside dining areas which afford an excellent view of the World Showcase Lagoon – why not eat your dinner as you enjoy the show?
The Breeze – Take note of which way the wind is blowing and get 'up wind' – smoke from the fireworks can obscure your view.
Tasty – Try a new cuisine – it's not Morocco it's Disney for Pete's sake so take the opportunity to enjoy new tastes without any potential after effects!
Future World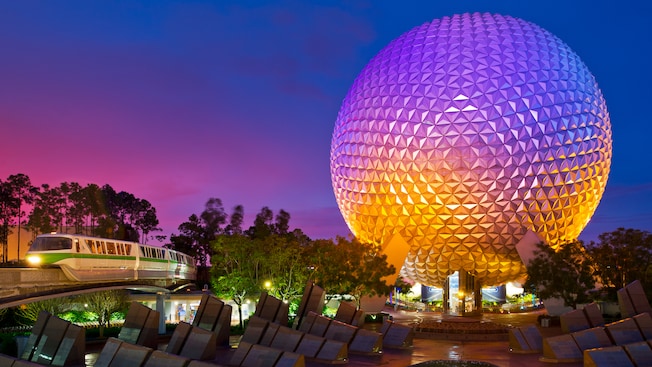 Future World is made up of several 'pavilions', an interactive technological playground that offers trips around the human body, journeys into space, and voyages! Very gradually it would appear that Disney is moving towards having more fun and exciting 'rides' in this area and gradually moving away from adding anymore 'World's Fair' type of pavilions.
Spaceship Earth
As visually impressive as it is, weighing in at 16 million pounds, there's a whole lot more to Spaceship Earth than most guests realize. Inside is a slow-moving ride depicting the entire history of man made communications, from ancient cave paintings to Messrs Hewlett and Packard building computers in their California garage. Knowing that it would become the flagship attraction and set the tone for EPCOT as a whole, Imagineers pulled together some of the world's greatest talents. The all-star roster includes Academy Award® winner Dame Judi Dench and brilliant 10-time Emmy® winner Bruce Boughton, who conducted a 63-piece orchestra and 24-voice choir for the musical score he composed.  The music for each scene features styles and instruments appropriate to the era, transitioning seamlessly into the next —  it's pretty cool!
Mission: Space
This beauty (you either love it or hate it)  is a centrifugal motion simulator thrill ride. It simulates what an astronaut might experience aboard a spacecraft on a mission to Mars, from the higher g-force of liftoff to the speculative hyper sleep – and according to those who've been there the effects aren't that far removed from the real thing! Consequently, Disney has been wise in posting lots of motion sickness advisories and offering 2 versions of the spinning ride – one for the faint of stomach and one for the full blown wannabe space travelers.
Test Track
As part of their experience, guests get a crack at designing their own custom concept vehicle at an interactive design kiosk and get to choose all the car's features. The pre-ride queue focuses on the Chevrolet's Automotive Design process, from the beginning sketches of the car to the actual vehicle you see on the showroom floor. Guests will ride through the attraction in a six-passenger SimCar, with your virtual design following along for the ride. The highlight ifs course busting out of the facility onto the 'test track'  for a high-isa speed lap overlooking the park. At the end, you will then get find out how your design compares to the SimCar – did you design a best seller or a dud?
The Seas with Nemo & Friends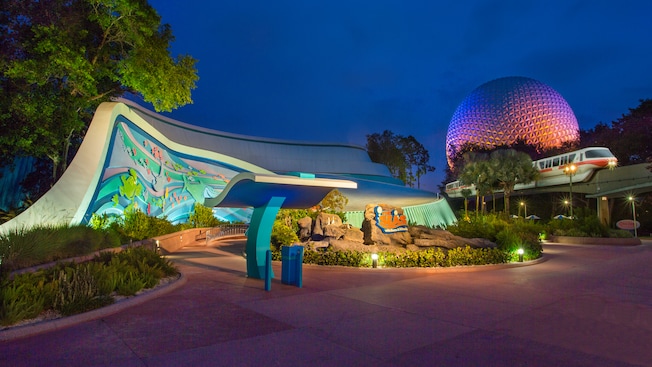 Hop aboard your very own "clam-mobile" and get ready for a very cool underwater adventure! The attraction is of course inspired by Disney-Pixar's film, "Finding Nemo" so you will be searching for the little guy along with the very nervous Marlin and the very lovable Dory. All the while encountering colorful tropical reefs, ancient shipwrecks, and tons of jellyfish. Have a moment with everyone's favorite underwater bad boy Bruce the shark and then end your journey among real-life fish living in a massive salt-water aquarium accompanied by  "The Big Blue World" sound track.
The Land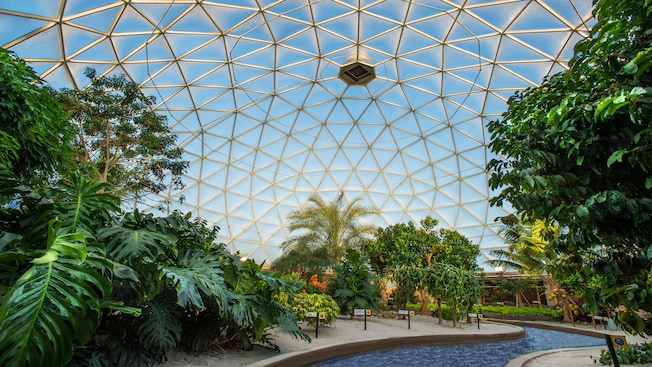 This Pavilion opened in 1982 and has gone through several re-incarnations – the theme though, protecting Mother Earth and the abundance she provides has remained constant. There's lots of fruit and vegetables! Soarin is the main reason guests head to The Land but do try to get there early – Fast Passes also run out quickly. The design is impeccable and the flight simulation aspect is truly superb as you swoop and turn through stunning scenes filmed over iconic landmarks all across the globe. Living With The Land is a relaxing 13-minute boat tour through a rain forest, a desert complete with sandstorm, and across the windswept plains of a small, turn-of-the-century family farm. Guests experience the struggles of the past and learn about the innovations made in Hydroponics, Aeroponics, and Aquaculture. Keep an eye out for Mickey shaped cucumbers – the ones you see in the world showcase restaurants. The Circle of Life presentation is a cutesy lesson in environmental responsibility starring the Lion King's Simba, and his friends Timon and Pumba. – it's good family fun with an important conservation message.
Imagination!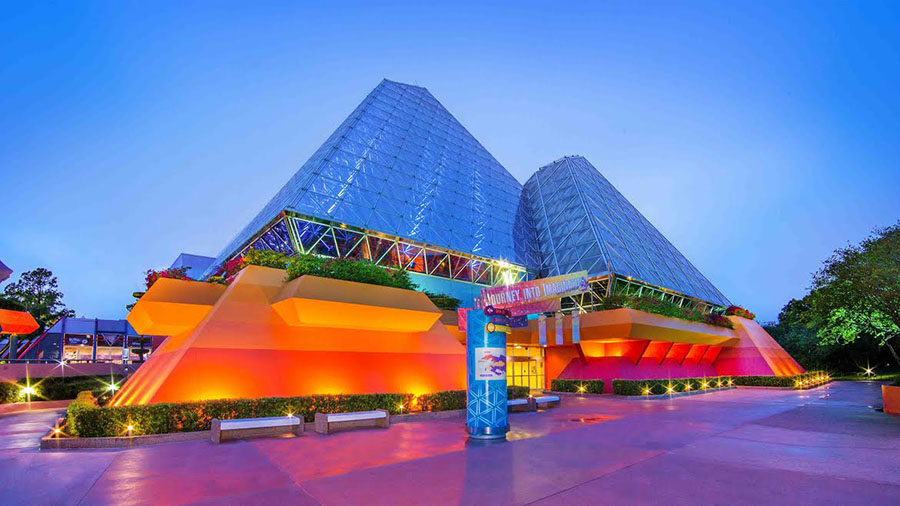 When you catch sight of those 2 enormous glistening glass pyramids you've reached the Imagination Pavilion which is all about the power of….you've guessed it!  Board your car on a ride called "Journey Into Imagination With Figment" and embark on a journey of sight, sound and smells. It's hosted by a lovable little dragon (Figment) and Dr. Nigel Channing (Eric Idle of Monty Python fame). Just down the way at  "Imageworks Labs" there are LOTS of creative interactive activities for family members of all ages to enjoy. And last but certainly not least most Michael Jackson fans will likely never have seen 'Captain EO' – a 17 minute action packed intergalactic action and dance fest that was brought back to EPCOT after his passing – it was executive produced by George Lucas and directed by Francis Ford Coppola so expect great things and don't be afraid to get up and boogie!
Soarin
This is a big fat 'wow' as far as we are concerned! After being belted in very securely your very comfortable ride seat is lifted swiftly and smoothly upwards as part of a flying 'row', with each row stacking above the one behind, in front of a ginormous theater screen.  You are going to just love your flight – as the camera banks and turns your seat does exactly the same, tilting you left and right, and angling up and down, in perfect synchronization.You'll soar over over Fiji, the Egyptian pyramids, the Eiffel Tower, & of course, Monument Valley culminating with the evening fireworks display high above EPCOT.
World Showcase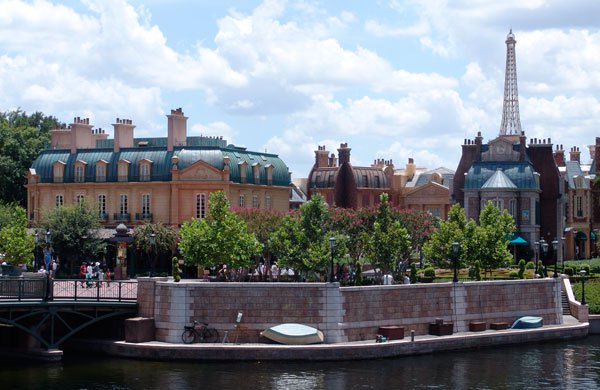 World Showcase is themed around 11 distinct nations – around the World Showcase Lagoon you can eat, drink, dance and sing your way around the world in the space of a couple of hours! Each of the nations represented has live entertainment so check the performance schedule or else you'll miss out. A dining reservation for lunch or dinner in one of the excellent EPCOT restaurants is also a must.
Mexico
A pre-Colombian pyramid is your first clue that you're about to be whisked through several centuries of Mexican civilization. As you enter you'll notice it's permanently twilight, which must be a bit weird if you are on the morning shift!  It's the perfect backdrop though for a smoking volcano and the San Angel Inn Restaurant that overlooks the plaza with lanterns on the tables providing the light. There are colorful carts and shops offering Mexican jewelry, Kahlua, pottery, clothing and leather goods. and there's often a strolling mariachi band who are all worth listening to. The Gran Fiesta Tour Starring the Three Caballeros is a leisurely river boat ride  and the not so leisurely antics of one D.Duck – he starred in the 1944 Disney animated film of the same name along with Jose Carioca and Panchito his trusty sidekicks.
Norway
The EPCOT version of Norway resembles a Norwegian town square with its cobble stone courtyard and a replica of a 14th-century fortress apparently found in the capital Oslo. Once this Scandinavian pavilion was home only to vikings, oil rigs, trolls and herring – but now thanks to a SMASH hit movie it's  home to a meet and greet in the 'Royal Summerhus' with Anna and Elsa, the royal sisters from the hit animated film, Frozen.  Courtesy of a re-vamped log ride Frozen Ever After guests can now attend the "Winter in Summer" when residents of Arendelle apparently celebrate their favorite season of the year. Olaf and Sven are of course involved setting things up for the Winter Festival, and Grandpappy Troll recites the story of how Anna and Kristof met. Up a ramp, you go to see Olaf singing while ice skating alongside Anna, Kristof and Sven. Then there is Elsa singing "Let It Go" on the balcony of her ice palace while 'snow' flies around the room. Job done! Parents you can now take them home as they are happy campers!
China
When you walk into the China pavilion, you will notice how serene everything seems – that's until the drummers, the lion dancers and the acrobats get to do their thing! The big colorful centerpiece is a half-sized replica of The Temple of Heaven and the acoustics inside the dome are something to behold – perfect for a game of Chinese Whispers! Reflections of China is the movie at Epcot's China Pavilion. The movie takes a tour of areas of China's iconic landmarks and destinations  – you'll see the Great Wall, The Forbidden City and several scenes from the outlying areas like Hunan and Suzhou. It's all shot in Circle-Vision 360 and projected onto 9 screens that surround you – very effective indeed! Tomb Warriors is a somewhat less than life size replication of the famous Terra-Cotta Warriors found in the huge tomb belonging to the first emperor. If you think you've had Chinese food before, you haven't eaten at Nine Dragons. Due to the fact you can order Chinese just about anywhere in the country, this restaurant is usually one of the easier places to book a reservation, but that doesn't mean it's not good. The food is exquisitely prepared and the wine and beer menu is extensive. If you've not eaten here before, you'll be pleasantly surprised. And you of can't leave without a photo op with the lovely Princess Mulan – appearance times are listed online and available at the park.
Germany
Welcome to the land of leiderhosen and bratwurst – where polka type music is popular and the beer flows freely. The courtyard of the German pavilion shows architectural influences from different parts of the motherland and best of all – it's Oktoberfest all year long!  It just feels 'fun' and maybe that's mainly down to the biergarten, who knows? The restaurant offers a  hearty buffet, seating you at a long table along with other guests, allowing you to meet new people as you sample the fare and a flight of beer. Of course, it wouldn't truly be a German dining experience without a little polka. While enjoying lunch or dinner, guests can listen to Oktoberfest Musikanten who break out the dance tunes on an hourly basis. The show can include a sing-a-long and an invitation for willing/tipsy guests to come up on the dance floor. There is no ride in Germany – but if you head for the wishing well there's alway a chance of a photo with Snow White!
Italy
The entrance to the very stylish Italian pavilion is located by an 83-foot-tall campanile (bell tower) said to mirror the one in St. Mark's Square in Venice. Some say it was designed and constructed using a photo slide that was reversed so is actually the wrong way around in relation to the square. Urban legend? Who knows…As you stand in the middle and rotate slowly you will see architecture evocative of Venetian, Florentine, and Roman influences. You will spy the 14th-century Doge's Palace, overlooking a waterfront on the lagoon where gondolas are tied to striped moorings. Again there is no ride here (not even a gondola) but there is wonderful authentic food and great shopping!
 United States
Yes, there is one! When you arrive at the USA Pavilion at Epcot you are effectively stepping back into America's colonial past. Enjoy classic American food treats and lots of period architecture. American Adventure – is a 30-minute audio animatronic presentation of American history hosted by none other than Benjamin Franklin and Mark Twain. Everything from the pilgrims to the present is pretty much covered in air conditioned comfort! The America Gardens Theatre is well known for hosts a variety of live shows from some very well known artists and popular seasonal concerts such as the Candlelight Processional. Voices of Liberty are a group of acapella singers who make beautiful music several times a day performing classics and current favorites.
Japan
Japan is one of the greener and more relaxing pavilions in the World Showcase. There are pagodas, beautiful gardens and streams and ponds streams brimming with water lilies and colorful koi carp. Look overhead and you will spot Japanese maples, bamboo, and monkey puzzle trees.  This is a great place to sit and people watch without having to line up.The main building was apparently inspired by the Imperial Palace at Kyoto and contains an excellent restaurant and a big retail store. The Bijutsu-kan Gallery, offers ever changing colorful displays from Japanese pop culture. Over by the pagoda several times a day , the drumming group Matsuriza create a thunderous sound on a set of traditional Taiko drums – hard to miss and very dramatic! The Japanese cast members are renowned for being extremely helpful and courteous, and are more than willing to talk to you at length about their homeland.
Morocco
One of our favorite hidden gems the Morocco pavilion opened in 1984 & effectively represents three cities: Fez, Casablanca, and Marrakesh. The design was actually guided by King Hassan to ensure authenticity with  Moroccan artists and designers brought in to create and design many of the mosaics. The food alone makes this worth a visit – if you find yourself at Epcot without a dining reservation Restaurant Marrakesh and Spice Road Table are great standbys. You'll enjoy traditional Moroccan food and entertainment and you're guaranteed a great meal. Once you've dined take some time to visit the rest of the pavilion which is divided into two sections: the Medina (old city market) and the new city. Stop by The Gallery of Arts and History to check out the displays of traditional jewelry, body art, and textiles. There's also a great selection of very authentic looking shops including The Brass Bazaar, the Berber Oasis, Casablanca Carpets, and Tangier Traders. A Disney photo op is never far away so several times a day you will find Jasmine and Aladdin at the official meet-and-greet location. (Even though they never went to Morocco!)
France
The French pavilion at EPCOT sounds and feels a little bit like Paris and contains several well known French iconic settings including a mini Eiffel Tower. There's also fountains and street carts featuring both vendors and street artists who will draw you beautifully in pencil or make you a great caricature! The traditional music helps set the mood and there's a wonderful film that will transport you across the Atlantic into the French countryside. Impressions de France is the pavilion's only attraction and is projected onto a 200-degree screen in air conditioned comfort. Of course, it just wouldn't be France without a spectacular dining experience. Chefs de France is a great family-friendly restaurant with views overlooking the fountain or lagoon. You'll even get a chance to meet the chef, Chef Remy from the film Ratatouille. He'll come wheeling along on his little cheese cart to greet you and see how you're enjoying his food. Monsieur Paul (named after Paul Bocuse) is one of the best restaurants in Epcot – guests get to experience fine French cuisine with a terrific wine list and a menu created by Executive Chef Francisco Santin.
United Kingdom
Cor blimey! No bad Dick Van Dyke accents here – just lots of authentic young Brits offering a full on taste of the UK. The whole family can happily visit the Rose and Crown Pub. While pubs aren't typically a place for children in the USA, here the resident pianist is sure to include them while they plays and invites guests of all ages to sing along. Dinner at the Rose and Crown is a real treat with great outdoor seating along the water to watch Illuminations. The food offerings include traditional fish and chips, bangers, and shepherd's pie.  Also popular is the outdoor beer cart. It's fun to get a drink and wander around the rest of the pavilion or take in some of the entertainment. One of the best things about the United Kingdom pavilion is its music – a live band can be found performing sounds from 'The British Invasion' several times throughout the day. Guests are encouraged to bring their food and drinks with them and sit and listen in the surrounding gardens. There are also some unexpected meet n greet opportunities – in the gift shop where the 'Pooh' memorabilia is found, guests can take pictures with Pooh and Tigger who are tucked away in the back. Mary Poppins also pops in from time to time at the pavilion and another meet n greet opportunity can be had with Alice – that weird gal from Wonderland
Canada
O Canada! is the circle vision film that made we want to go to this great country! Do not miss it –  it's narrated by comedian Martin Short who brings a little of his unique brand of humor to the beautiful 360-degree scenery. The Canadian Lumberjacks perform several times a day throwing axes and sawing logs in a variety of games. Some seating is available for this show, so arrive early to get a good spot. A good reason to visit the Canada pavilion is to eat at Le Cellier Steakhouse  – the cheddar cheese soup made with Moosehead beer and smoked bacon is extremely popular, as are its New York strip, filet mignon, bison strip loin, and who doesn't love chicken and waffles! Outside there is an expansive garden that is a reverend nod to  Butchart Gardens in Victoria, British Columbia. There are also decent gift shops in the Canadian pavilion where you can pick up your favorite ice hockey jersey, maple syrup (including syrup flavored popcorn), and moose themed memorabilia.
EPCOT Theme Park Annual Events
Epcot International Flower and Garden Festival
Epcot International Flower & Garden Festival is an extremely popular annual event. This Spring event features more than 100 topiaries spread throughout the park. There are several new ones featuring Belle from "Beauty and the Beast," a "Cars"-themed area in celebration of the upcoming "Cars 3" and a 6-foot-tall dragon called 'Figment' from the Imagination Pavilion. There are of course plenty of food offerings—with tapas-sized servings, desserts and drinks for sale at the outdoor kitchens in World Showcase. Two new Outdoor Kitchens have been added to the festival's already flavorful outdoor food and beverage marketplaces. Popular kitchens are the Urban Farm Eats, the locally grown Florida Fresh, Japan's Hanami, the Smokehouse: Barbecue and Brews, and Bauernmarkt: Farmer's Market featuring organic samplings with a Germanic flare.
Epcot International Food and Wine Festival
The Epcot International Food & Wine Festival takes place every fall at Epcot. The festival features more than 25 international marketplace kiosks, which offer tapas-sized portions of regional specialties as well as recommended wine and beer pairings. Guests can also spend time sharpening their culinary and beverage skills in seminars and partake in special dining experiences with celebrity chefs for an additional charge.
Epcot International Festival of the Arts
The festival debuts this year at Epcot and celebrates visual, performing and culinary arts. Each weekend, there will be gallery exhibits, living statues, artist appearances and more. The Disney on Broadway Concert Series will also be stopping bythe America Gardens Theatre with some iconic Disney tunes. Epcot International Festival of the Arts is included with admission to the park, but there are separately ticketed events within the festival.
Holidays Around the World
Holidays Around the World offers guests a glimpse into how different cultures celebrate the holidays that take place during the Winter months. Guests can enjoy special seasonal entertainment, story telling and of course food! The centerpiece of the holiday celebration is the stunning Christmas tree that stands at the gateway to the World Showcase – it's big and it's beautiful!
New Year's Eve
Always a total blast (excuse the pun)) as the fireworks are extra special, the atmosphere is electric and who doesn't love a Disney start to the new year!
Before You Buy Epcot Tickets
Get the answers to the most frequently asked ticket questions BEFORE you purchase.
What is Disney Genie?
Built right into the My Disney Experience and Disneyland apps, Disney Genie service will maximize your park time, so you can have more fun. It includes a personalized itinerary feature that will quickly and seamlessly map out an entire day. From specific attractions, foodie experiences and entertainment, to general interests like Disney princesses, villains, Pixar, Star Wars, thrill rides and more – just tell Disney Genie what you want to do and it will do the planning for you.
Here are a few more features:
Get Itinerary Updates from Morning to Night: Disney Genie will continue to update your itinerary throughout your day, so you can be more spontaneous and go with the flow.
Find Your Favorites at a Glance: Create your very own personal tip board to instantly see your favorites. It will display current AND forecasted future wait times, helping you predict when you might experience quicker entry to attractions.
Enjoy More Flexibility and Fun: Disney Genie brings existing planning features together in one place. Join a virtual queue at certain attractions, make dining and experience reservations, mobile order food at many locations, get help from a virtual assistant and more.
For even more convenience and flexibility, there are two other options for enjoying our theme parks, through a queue we are introducing called the Lightning Lane entrance that also saves you time in line:
Disney Genie+ service (available for purchase): For the price of $15 per ticket per day at Walt Disney World Resort and $20 per ticket per day at Disneyland Resort, choose the next available time to arrive at a variety of attractions and experiences using the Lightning Lane entrance. You can make one selection at a time, throughout the day – from classics like Haunted Mansion to thrill rides like Big Thunder Mountain Railroad and newer favorites like Millennium Falcon: Smugglers Run (attractions subject to limited availability). This convenient option is the next evolution of the fan-favorite Disney MaxPass service from Disneyland Resort. Disney Genie+ will also include Disney parks-themed audio experiences and photo features to capture your memories – augmented reality lenses for those visiting Walt Disney World Resort and unlimited Disney PhotoPass downloads from your day if you are visiting Disneyland Resort.
Individual attraction selections (available for purchase): Schedule a time to arrive at up to two highly demanded attractions each day using the Lightning Lane entrance – like Seven Dwarfs Mine Train at Magic Kingdom Park and Radiator Springs Racers at Disney California Adventure park (subject to limited availability; attractions not included with Disney Genie+). Pricing for this option will vary by date, attraction and park and will be announced closer to launch.
Lightning Lane selections will be made on the same day of your visit and can be used across multiple theme parks, great for those who love the Park Hopper option. Attractions continue to offer a traditional standby queue, or a virtual queue at certain attractions like Star Wars: Rise of the Resistance – to maximize flexibility.
While the FASTPASS, FastPass+ and Disney MaxPass services will be retired, we're incredibly excited about the flexibility and choices Disney Genie service provides. You can choose from all of our new options, a mix of them or none at all, and continue to have a great experience no matter how you decide to plan your best Disney day.
Park Hours
Open Every Day 8:00am – 11:00pm during peak season – call 407 824 2222 for specific dates.
Location & Info
Location: 1145 East Buena Vista Boulevard, Orlando, FL 32830
Telephone: (800) 934-7639 or (407) 824-2222
Disney Blog
Here's a great way to keep up with all things Disney – https://thedisneyblog.com