Transportation
Even with a shiny new rental car getting around town will take longer than you think. This is especially true on I-4, which can turn into a parking lot at certain times of day. Drivers need to allow some additional time for 'sitting' and a good map or GPS system is essential before any time saving short cuts are attempted! NEVER drink and drive! If you're headed out for the evening to a dinner show or restaurant PLEASE leave the driving to someone else – Uber & Lyft operate here alongside Mears yellow cabs. Sometimes the journey can be just as much fun as the destination!
I Ride Trolley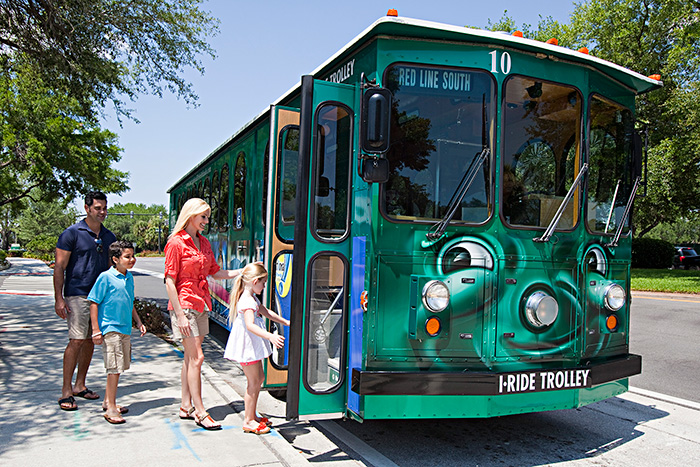 If you intend to stay on International Drive the I-Ride Trolley service is the way to go. Cheap to use and very convenient. It connects the I-Drive area theme parks and some great shopping locations. The service runs every 20-30 minutes depending on the route being taken.
Other Transportation Options
Orlando's attractions are a lot more spread out than many visitors imagine. The Lynx bus system only serves some of the big theme parks and folks used to big city mass transit may find the service limited. Many hotels offer a free shuttle to the bigger theme parks, which can be a big money saver. Likewise, guests staying in Disney accommodation have free use of the Disney buses, ferries, and monorails.