Take a step back in time and enjoy a relaxing afternoon with our 5 favorites at Old Town USA. With brick, pedestrian-only streets, lined with shops, restaurants, pubs, and activities, it has an old-time charm reminiscent of a time long before there were before theme parks. It's a recreation of a classic Florida town featuring historical architecture and distinctive storefronts. It 's a reminder of when times were a little simpler, the pace more casual, and the memories just as magical.
Newly renovated with a grand reopening held on April 6th, the unique attraction has so much to offer. With over 70 unique shops, dining, live entertainment, nightlife and an array of FREE family-oriented events and entertainment, it's hard to choose! Here we have given you five of our favorite things to try at Old Town.
1. Eat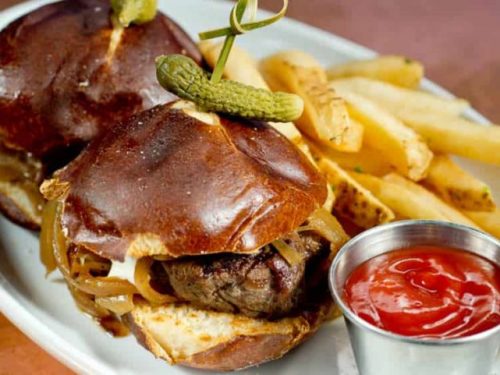 With a selection of full service and quick service restaurants, Old Town will have something you crave. Sit down or takeout from Flippers. Tex-Mex Express is a great way to beat the heat. Relax with some chips and salsa and a margarita while you wait for your entree. Mr. Sushi is one of our favorite takeout sushi restaurants in the area. Definitely call ahead, then take it out to one of e the shaded benches to enjoy. Of course, in an old-fashioned downtown, there must be an ice cream parlor and a good ole' hamburger joint. Sweet Dreams Ice Cream Cafe serves both soft serve and hand-dipped and A&W is an All -American staple.
2. Drink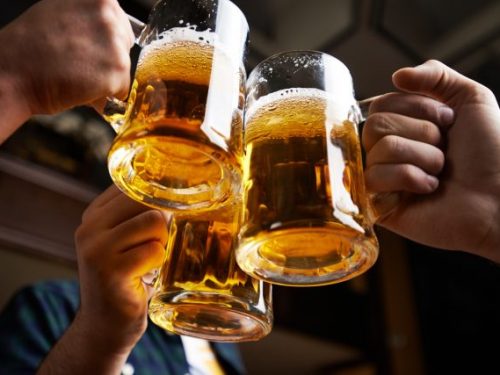 While these stops could just as easily be featured in the "eat" section with their delicious fare, we thought it more appropriate to have a category all their own. Old Town has an open alcohol policy. SO enjoy a drink at one of the pubs, and when it's time to go, fill up and sip while you walk. Sun on the Beach, Froggers, and Southern Breeze (who have DELICIOUS crinkle fries) are the best stops on the street for spirits and that neighborhood bar feel.
3. Shop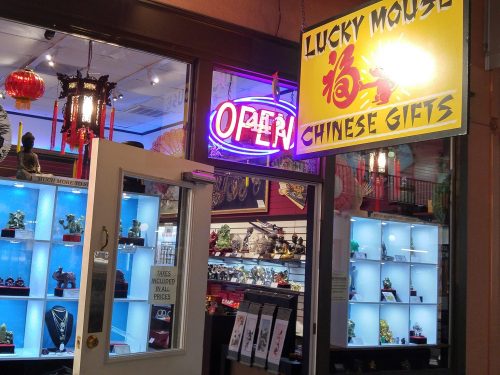 With so many uniquely themed shops, it's impossible to get them all in. SO we thought a nice sample of the most unique would help you with your shopping needs. Lucky Mouse Gifts tops our list as one of the most unique stores in Old Town. A Chinese Gift shop run by a family from Missouri, you will find lucky Buddhas, real jade jewelry, fans, and beautiful oriental decor at ridiculously reasonable prices. The Soap Company features hand-made soaps and bath bombs, perfect for you or a souvenir from Florida. The Groovy Store and Tiki Jim's both featured themed apparel and knickknacks you won't find anywhere else. Old Town Leather has purses, hats, boots, belts, and even personalized bracelets made of supple leather. Last, but certainly not least, Wound N' Around is the quintessential Old Town store. With music, memorabilia, and accessories from the 1950s and 1960s, a stroll through these stores is a walk back in time.
4. Play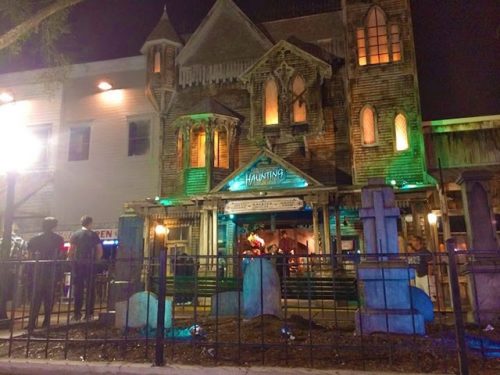 Old Town is not just for walking around! With fun attractions located within its streets, you can spend all day here! Mortem Manor Haunted Attraction is now open nightly Wednesday – Sunday. With two stories, state-of-the-art animatronics/props, and live actors, this new haunted house is sure to scare. Bring your family and friends to The Great Magic Hall, where the art of magic is celebrated! Shows are at 3:00 pm, 7:00 pm, and 9:00 pm and there is a shop where you can buy whatever you need to become a magician yourself. Try a classic game of Skee-Ball at Happy Days Family Amusement Center or have your photo taken in old-fashioned garb at the Old Town Portrait Gallery. For those of you over 18 that want a permanent souvenir, there is Ink Spot Tattoo. Or visit Vivian's Day Spa and relax ….while your family rides the Ferris Wheel!
5. Cruise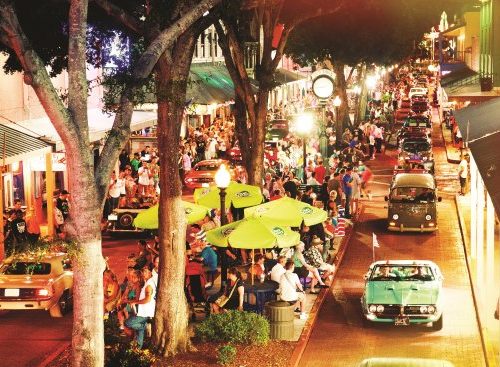 Weekly events include an American Car Cruise on Fridays, Saturday Nite Classic Car Cruise on Saturdays, and on Sunday evening Old Town Show & Shine Cruise-In. Old Town hosts the largest weekly classic car cruise in the USA. The Saturday Nite Cruise has an average of 250 classic cars from 1974 and earlier. These amazing pieces of automotive history are on show for all to see. Meet the proud owners and admire their carburetors, the chrome, wings, fins, and big old bumpers!
Old Town is a fun way to step back in time and slow your vacation down so you can really enjoy the simpler things, so start with our 5 favorites at Old Town USA.