WonderWorks is an amusement park for the mind with 35,000 square feet of "edu-tainment." The Attraction combines education and entertainment with more than 100 hands on exhibits that challenge the mind and spark the imagination. This once top-secret laboratory was located in the Bermuda Triangle. An experiment gone awry lifted the laboratory carrying it to International Drive in Orlando, Florida where it landed upside down. Luckily all of the exhibits remained intact and available for guests to explore!  BUY TICKETS
Challenge Your Mind
WonderWorks challenges the mind, sparks the imagination and leads the way as the top interactive attraction through innovation & entertainment. WonderWorks is not hard to spot! This upside-down oddity on International Drive (the result of a run in with a tornado, so they say!) contains dozens of interactive games and displays that are fun and educational for the whole family. All areas of the 3-story building are very hands-on and challenge kids both mentally and physically.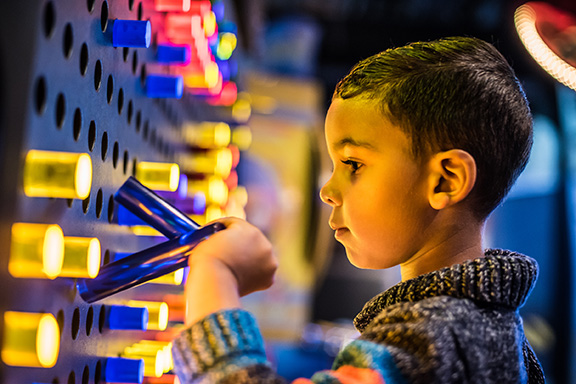 Favorites
Design and ride your own rollercoaster at the Wonder Coaster. Play a game of Laser Tag! Running around zapping people with laser guns is totally fun! Virtual Sports is very entertaining as you can choose to play Baseball, Football, and American Football. If you want to experience a taste of hurricanes in Florida go into the Hurricane Shack and get your hair blown. After a couple of hours of playing it might just be time to eat.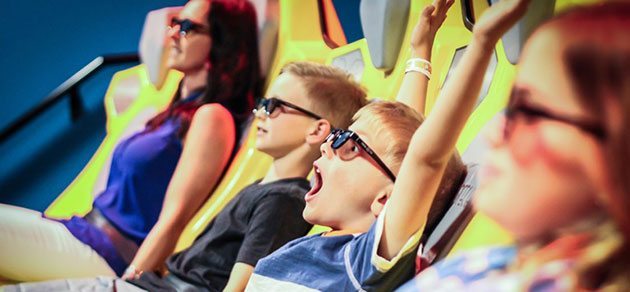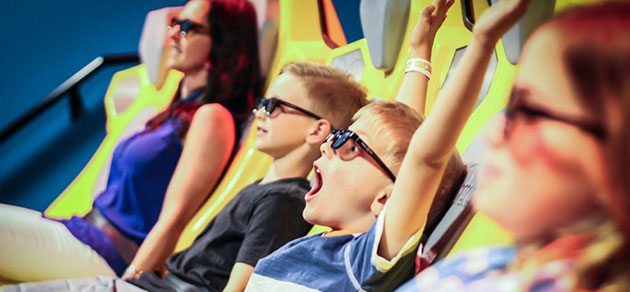 Wonderworks is home to The Outta Control Magic Comedy Dinner Show, one of Orlando's most popular family attractions!  Shows nightly at 6pm & 8pm 
Expect to be impressed at this interactive, entertaining, and hilariously funny dinner show.
A one-of-a-kind entertainment experience with non-stop audience participation. BUY DINNER SHOW TICKETS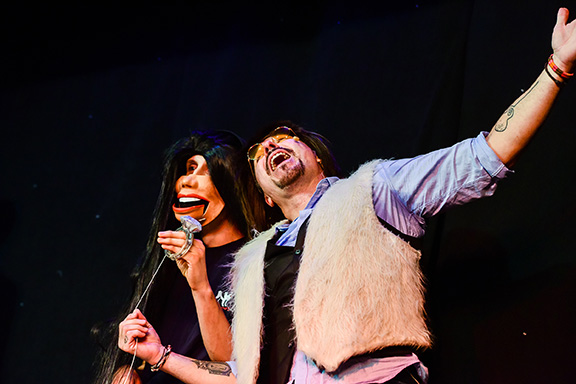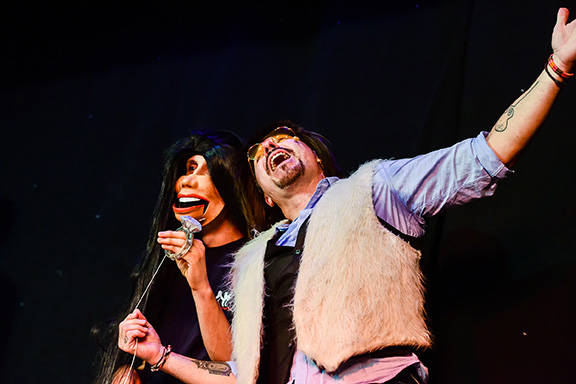 The crowds don't just watch the show, they become a part of it! Dinner includes unlimited fresh hand-tossed cheese and pepperoni pizza, Italian house salad, beer, wine, soda, & dessert.