Did you know there was such a thing as the Central Florida Everglades? Hidden swamps, lakes and rivers of grass, most accessible only by airboat, make up this unique experience just south of Orlando – and Wild Florida Airboat Rides and Gator Park are right in the center of it all. Experience the best of the best at one of the wildest adventure destinations in Central Florida.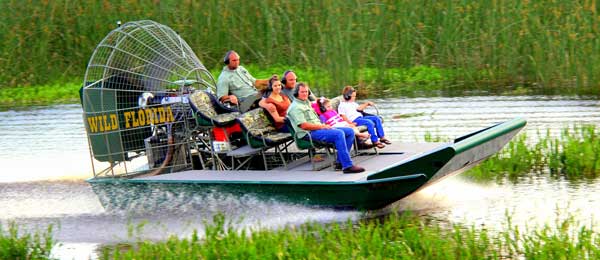 Here are 7 great things to do at Wild Florida:
1. Airboat Rides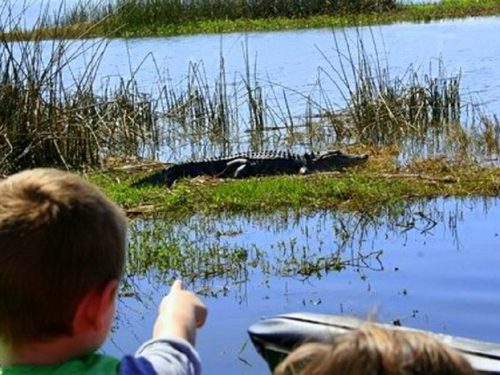 The large comfortable airboats at Wild Florida skim along the shoreline and across the water while you look for wildlife – everyone has a great view and a pair of ear defenders to block out the engine noise. Their experienced captains have a knack for being able to pick out alligators, eagles, and other wildlife so every time you head out onto the water, you'll see and experience something different. For variety, you can choose from a half-hour, hour, private, or night-time adventure.
2. Animal Encounters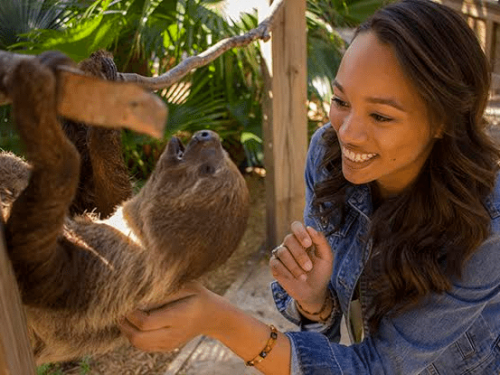 Want to meet a sloth? A gator? An anteater? Maybe an African crested porcupine or a ring tailed lemur? Well, with Wild Florida's many animal encounters, you can do just that. Knowledgeable keepers will educate you on the animal in a fun and exciting way. as you experience nature on a much closer level than your average visitor. It's face to face and so much fun!
3. Gator Feeding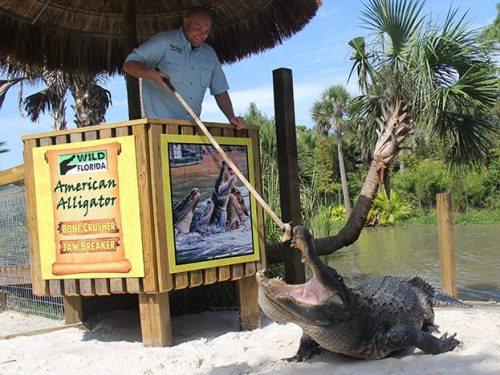 Daily shows at Wild Florida demonstrates the ferocity of an alligator feeding, while experienced trainers share their knowledge of the fascinating species. Don't be surprised if you have to head for the restaurant right after the show and attack a sandwich!
4. Exotic Animal Show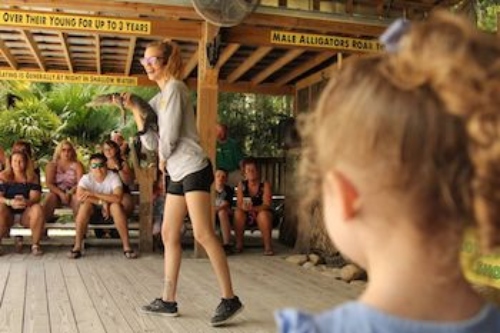 This is a 20 minute show that happens 4 times a day where the animals are the stars. This educational show features Florida's native species and other creatures from all over the world. The trainers take a back seat and let the animals shine, as you learn how they care for their furry/scaly friends and protect the natural environment that's so vital to their well-being.
5. Keeper for a Day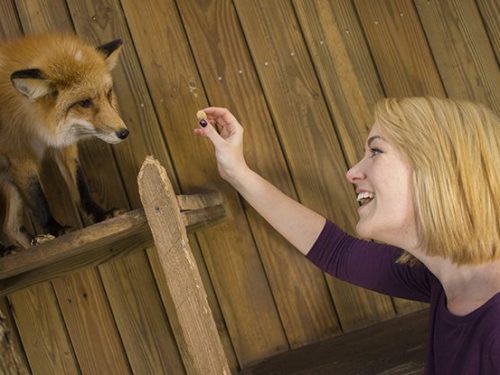 This experience has a little of everything. Start your day by preparing diets, feed our animals, as well as training and enrichment activities with our exotic animals. You will also get a private hands on gator demonstration – hopefully something on a grand 'scale'!
6. Behind the Scenes Tour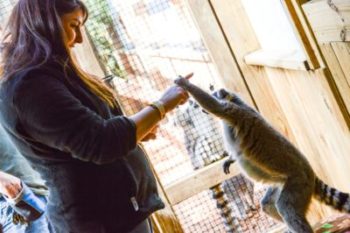 Tour the Gator and Wildlife Park with an Animal Keeper. A once in a lifetime chance to gain behind the scenes knowledge of native and exotic animals. You will even get to feed alligators, barnyard animals, and birds. Your tour ends with a private hands on gator demonstration and personalized meet and greet with one of their exotic animals.
7. Dine with Crusher the gator or a two-toed sloth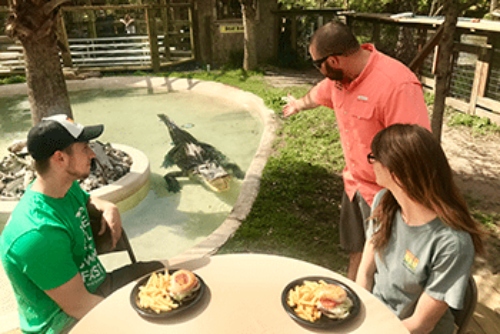 Or both! Why choose? This exhilarating experience features lunch with an animal and their trainers. Discover interesting facts about their life and how they got to Wild Florida. Enjoy a great meal and learn more about the conservation efforts needed to protect these animals.