Florida is the hot spot for tourists to have quality family fun and make lasting memories. With pristine beaches across the state and world-class attractions, visitors spend weeks leading up to their vacations planning all the things to do in Orlando and deciding what works best for their family. While most families visit Florida for the theme parks,  why not venture outside of the parks and try an Everglades airboat tour?
At Wild Florida, your family can experience Florida wildlife in the safety and excitement of an airboat.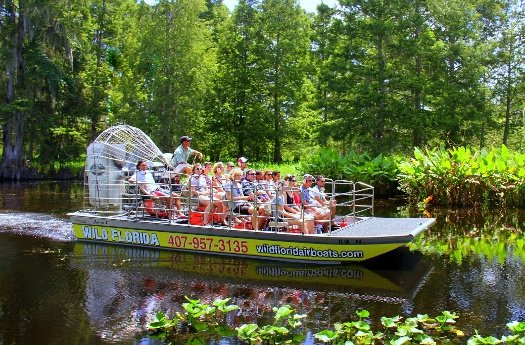 Explore and discover a new side of Florida
While some kids may love the thrill of going fast and being able to scream, others love to get out and explore the world (and dare we say learn a thing or two while they do it?). Well, they'll be able to do both on Everglades airboat rides! And, the best part is that you don't have to travel all the way down to South Florida to experience it! Just 45 minutes from the Attractions, you might want to bring a backup battery so you can capture a photo of all of the wildlife you will encounter.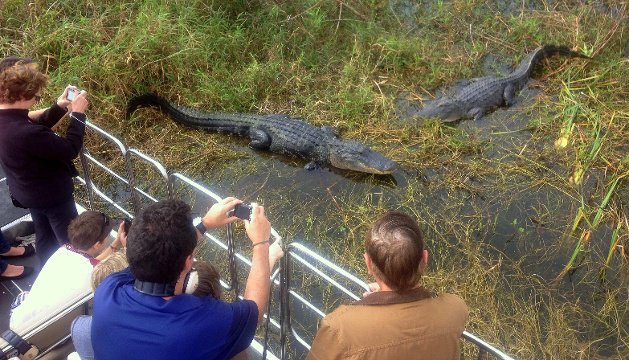 Have your family experience something new and fun for all ages
One of the best things about Wild Florida airboat tours is that anyone can enjoy them, no matter what age. Fun and easily accessible, airboat rides can simultaneously be soothing enough to calm down the crankiest toddler, yet provide enough excitement to keep your older kids entertained. During your airboat ride, our airboat captains will tell you all about the wildlife, providing some little-known facts you'll be able to share with your friends and family next time you see them.
Get more bang for your buck with Orlando airboat rides
Each year, it seems as though the theme parks get more and more expensive. With rising admission, food, and gift shop prices, some families may feel stressed not being able to go "all out" during their Orlando vacation. Airboat rides are affordable, and we think it's important to highlight the extra activities your family will get to enjoy along with your ride at Wild Florida – the biggest perk being that you and your family can explore our Gator Park at no additional cost! No matter which airboat tour you purchase, you'll be able to get up close to animals found around Florida and across the world. Plus, enjoy the Exotic Animal and Gator Feeding shows that happen inside!
Ready to make this the best family vacation yet? Book your adventure online now to save your spot on your Wild Florida airboat ride. Just make sure to bring sunscreen, extra batteries, and hair ties. (You can thank us later!)