What's on while you're in town this holiday season at Orlando's gleaming world-class performing arts center? That's the question being posed to Orlando visitors as they plan their next vacation – and the list of options comes to a surprise to many guests. Maybe a concert by a favorite artist or band, a blockbuster Broadway musical, a night of comedy, a virtuoso classical concert or a dance ensemble to take your breath away.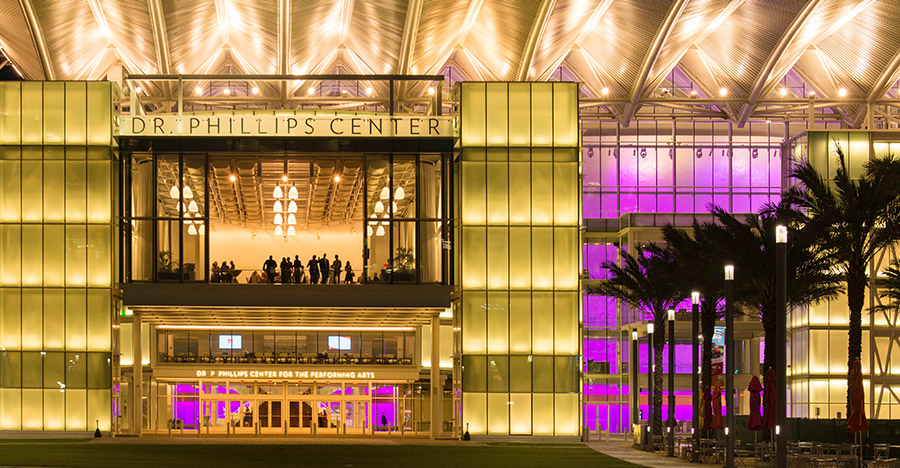 Since opening in 2014, Dr. Phillips Center has been named one of Travel + Leisure magazine's "25 New Tourist Attractions Worth Adding to Your Bucket List."
True to its vision, Arts For Every Life®, it's become a hub for the best international and local artists alike – representing virtually every genre of the performing arts.
Check out what's playing while you're in Orlando using the official  EVENTS CALENDAR.
From the tip of its iconic cantilever roof to the foot of every stage, the arts center is pure inspiration.
There's always something amazing happening – and after the show, patrons can stroll around downtown.