Have you ever wanted to visit the Kennedy Space Center but were unsure of what to do?
I grew up watching Star Trek, so when I had the chance to visit Kennedy Space Center as a 6-year-old, I was SO excited. While I wasn't able to meet my heroes Captain Kirk or Doctor Spock, I did see some truly amazing things that have stayed with me through adulthood.
There is so much on offer, it's a little overwhelming – so here's our Top 10 List of things to do at Kennedy Space Center that are INCLUDED with your daily admission. CLICK HERE to see some amazing deals on Kennedy Space Center Tickets
Our Top 10 Things to do at Kennedy Space Center
1. Meet an Astronaut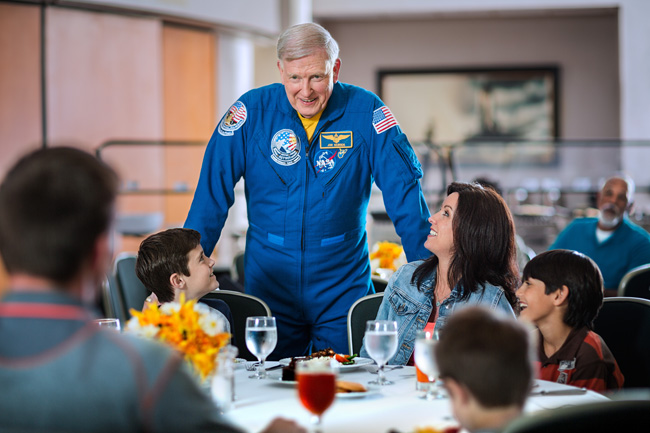 Known as the "Astronaut Encounter" this is one of the most unique experiences at Kennedy Space Center. Every day visitors get the chance to meet a veteran NASA astronaut, ask questions, shake their hand, and take a picture.
2. Space Shuttle Atlantis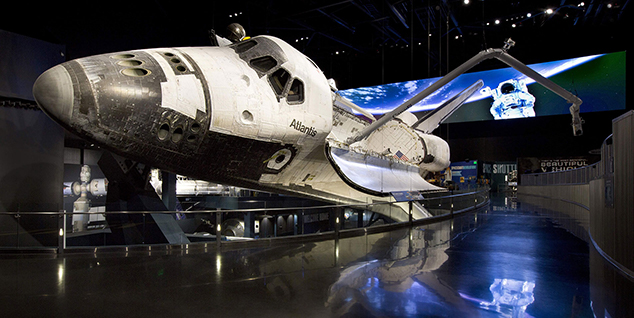 A real space shuttle suspended overhead with the payload doors open is a truly awesome sight Atlantis is only one of three space-flown shuttles to be on display in the U.S. This is about as close to a low earth orbit as you can get! Walking in and seeing it up close is truly breathtaking.
3. IMAX Theater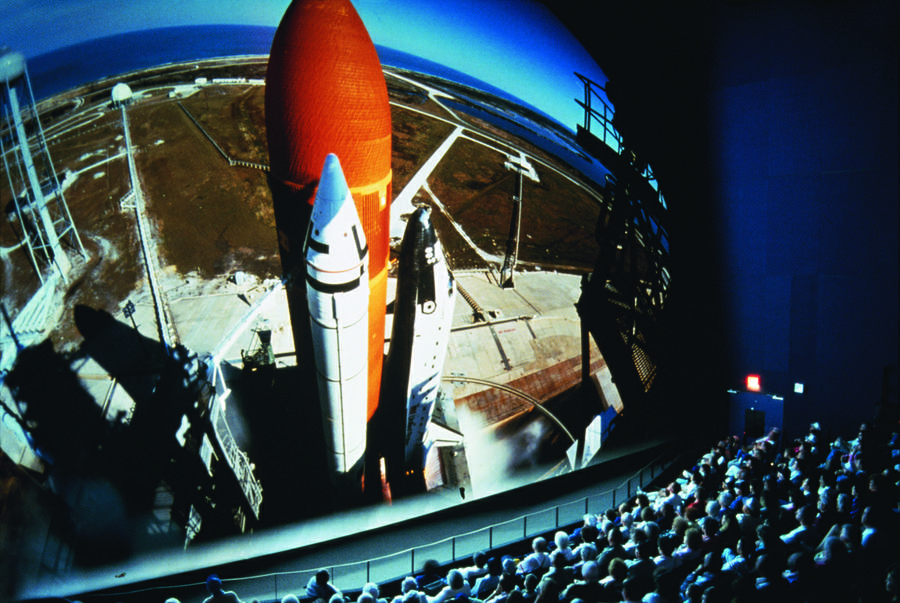 Not just any IMAX theatre, this one completely engulfs you in the experience. It's the next best thing to being in space…without the anti-gravity, danger, and WITH great movie snacks. Can you ask for more? There are two different films show daily. Check showtimes upon arrival. Included with Daily Admission (popcorn and snacks sold separately).
4. U.S. Astronaut Hall of Fame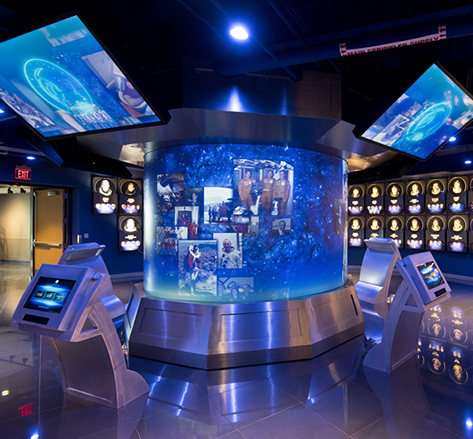 This beautiful and moving exhibit was created by the Astronauts of Mercury Seven. It honors the lives of the men and women who dedicated their lives to exploring the final frontier. Learn about their lives, their careers, and what inspired them, and perhaps become inspired yourself.
5. Heroes and Legends Attraction
This exhibit focuses on the heroes and legends of NASA's early space programs. The men and women with dreams of flying among the stars, and how they made those dreams a reality. It is truly inspiring.
6. Rocket Garden

Rockets from NASA's Mercury, Apollo, and Gemini programs are all represented in this outdoor exhibit. Walk through yourself to marvel at technology or take a guided tour to learn the stories only NASA employees know. You can even climb into a few of the rockets and pods to experience what only astronauts have.
7. Space Center Bus Tour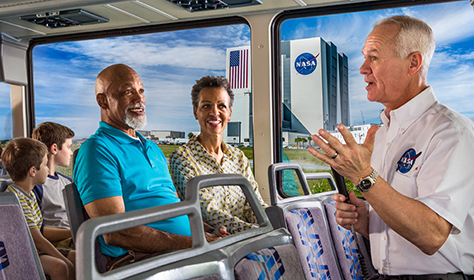 Access the restricted areas of NASA while learning about the stories that shaped the space program. You will see the pads from where America launched the giant Saturn V rocket that took Neil Armstrong to the moon, and from where NASA plans to launch astronauts into deep space.
8. Saturn V Rocket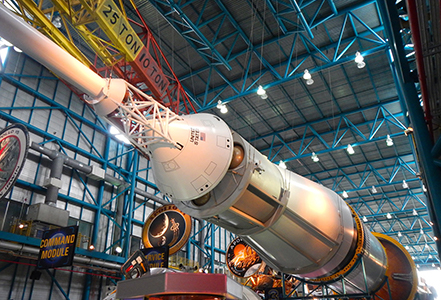 Walk under, around and marvel at the Saturn V Rocket. The same type of rocket that launched humans to the moon and really began the exploration of Space. See how it works and learn how it came to be.
9. Shuttle Launch Experience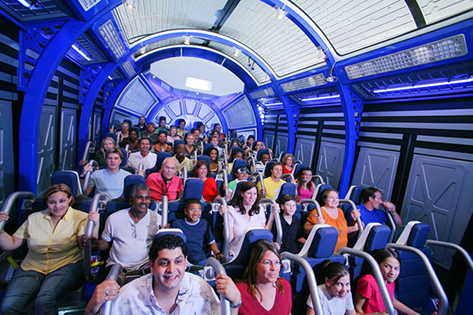 This is what veteran NASA astronauts call "the next best thing to flying aboard a space shuttle" – climb into the Shuttle Launch Simulator and hold on! You'll experience a pre-launch briefing by Charles Bolden, a veteran shuttle commander, and then off to your eight and a half minute ascent into orbit!
10. See a Live Launch
Kennedy's most unique experience can't be duplicated in any way – and it's free! Check the schedule and make your trek over to the Space Coast to see a rocket being launched. Being flexible is a good thing, as launches are sometimes delayed or cancelled due to weather or technical hiccups, and traffic can be an issue. It's so worth it though, for a sight, you will never ever forget.
There is so much to do at the Kennedy Space Center, but starting with these Top 10 will give you the full experience even if you only have one day to explore. If you're looking for something even MORE interactive, try training like an astronaut inside the Astronaut Training Experience.
We even have packages available that INCLUDE transportation to and from Orlando!  So sit back and enjoy!  Click here to browse all our Kennedy Space Center Packages