Between the heat and afternoon thunderstorms, Florida summers can be brutal for families who want to keep the kids active and busy as much as possible. WonderWorks Orlando makes educational summer fun a breeze for locals and tourists alike, offering over 100 hands-on exhibits, activities, and more to explore. Kids won't even realize it, but they will avoid the dreaded "summer slide" of losing some of what they learned in school, making it the perfect place for kids this summer break. BUY TICKETS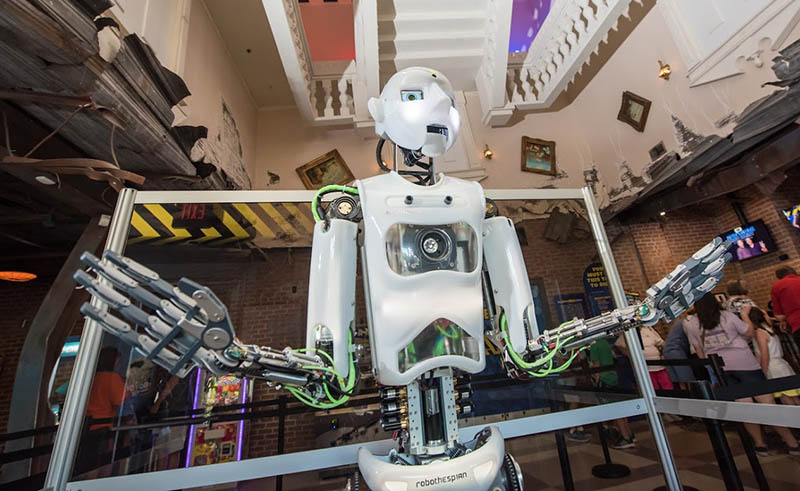 "We're gearing up for a busy summer! Visitors and locals love coming to us because we're both educational and entertaining," says Brian Wayne, general manager at WonderWorks Orlando. "Plus, summer vacation is the perfect time to stop by to keep kids of all ages actively learning while they are out of school."
Open daily from 9 am to midnight, the indoor attraction offers something for everyone. It's an amusement park for the mind, combining education and entertainment. This summer, people can beat the heat, have fun, and keep learning all at the same time when they visit WonderWorks Orlando.
Some of the fun activities that guests will find at the upside-down house include:
Over 100 hands-on STEM (science, technology, engineering, and mathematics) exhibits that challenge the mind and spark the imagination, including the Hurricane Shack, Bed of Nails, Bubble Lab, and the Astronaut Training Gyro.
Activities in the Wonder Zones, covering topics such as space, light, sound, extreme weather, pressure, and more.
An indoor, glow-in-the-dark ropes course with 50 different obstacles, perfect for staying active while also staying cool.
New exhibits, such as Good Vibrations and Sphere We Go.
Exhibits that transport guests to other places, other times, and even other planets—guests can explore our planet on the Google Earth and Wonders of the World exhibits or discover the secrets of our neighboring planet with Google Mars and Mission Mars.
The Outta Control Magic Comedy Dinner Show, offers shows at 4 pm, 6 pm, and 8 pm. Audience participation throughout the show will help boost confidence, and Tony's new tricks will "WOW" the audience.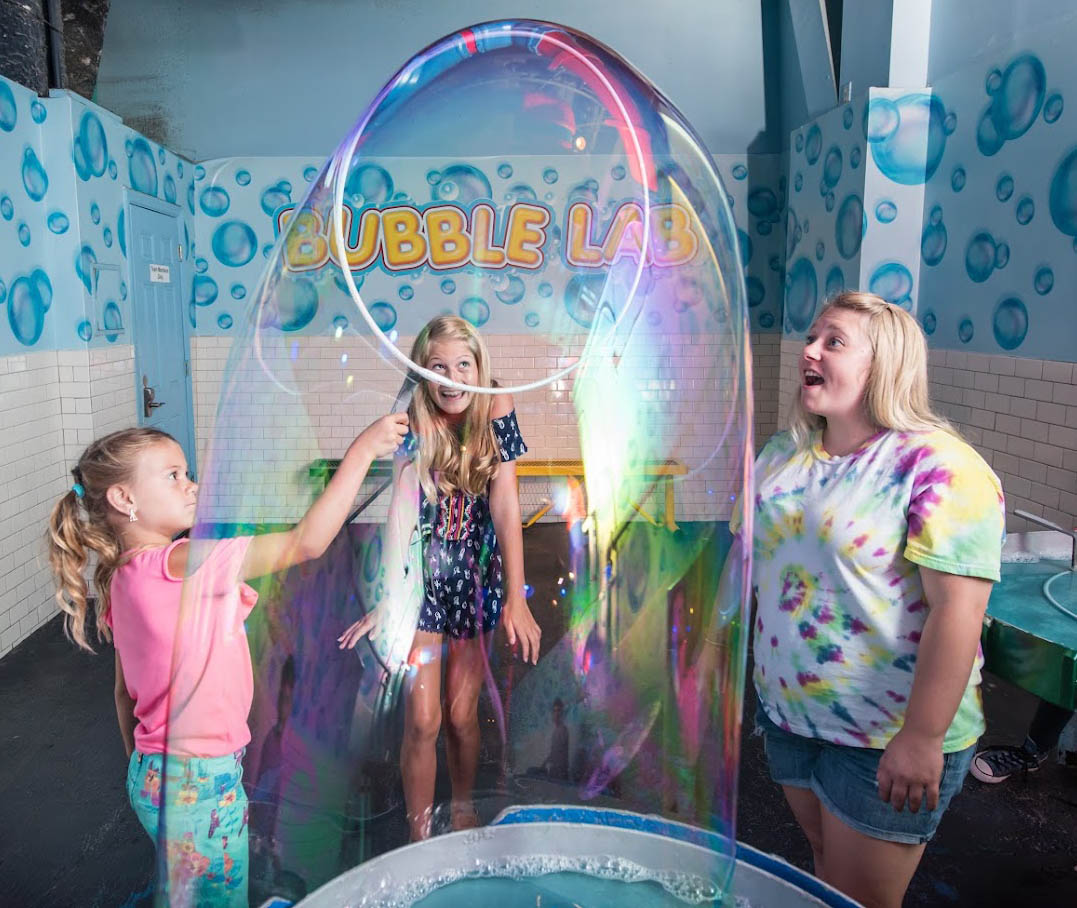 "With all our exhibits rooted in STEM topics, WonderWorks is a win-win for parents and families this summer. It's the perfect place to cool off, have fun and learn something new," says Katie Taber, education sales manager at WonderWorks Orlando.
About WonderWorks
WonderWorks, the upside-down adventure, is a science-focused, indoor amusement park for the mind that holds something unique and exciting for visitors of all ages. Guests enter through an upside-down lobby with the ceiling at their feet and the ground above their head and must pass through an inversion tunnel to turn right side up. There are three floors of nonstop "edu-tainment," with over 100 hands-on and interactive exhibits that serve a STEM educational purpose to challenge the mind and spark the imagination. WonderWorks Orlando is also home to The Outta Control Magic Comedy Dinner Show. WonderWorks is located in Orlando, Pigeon Forge, Myrtle Beach, Panama City Beach, Syracuse, and Branson. For more information, visit the site https://www.wonderworksonline.com/orlando/.