Winter Park is a world away from the attractions. But that doesn't mean a world away from the fun.
Don't let a lack of clubs stop you from visiting our historic Winter Park Golf Course for a quick nine holes while you're in town.
Mention our No Clubs, No Problem promotion and club rentals are FREE when you pay your greens fee.
The special offer for you is valid through Aug. 30th, 2019, Mondays through Fridays from open until 5 p.m.

The Winter Park Golf Course, extensively renovated in 2016, is 105 years old and the second oldest course in Central Florida. Its new fairways, rough and greens are part of the reason the Golf Channel and Golf Advisor have named it one of the five best short courses in America.

It's a 9-hole walking course, and while there are a few electric carts around for those who need them, most players prefer a pull cart as they stroll around the golf course, taking in the sights and sounds – of which there are plenty. The urban course is surrounded by streets, and the sounds of traffic and the occasional train make for a dynamic experience. Majestic oaks, churches and a cemetery also envelop the property.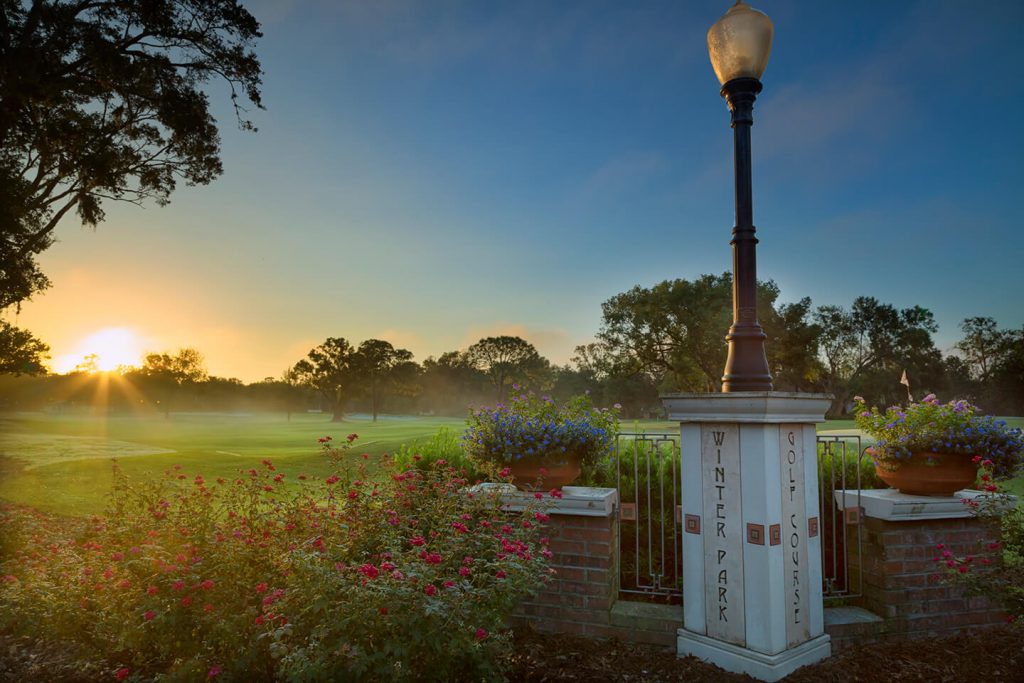 Be sure to look around the golf shop, where a variety of merchandise, as well as snacks and beverages, are available.
The course is open every day but Christmas and periodic maintenance days. Starting times can be made up to three days in advance for the general public. Rates range from $13 to $21 per round and the course can be rented for private events.
For more information on this offer or the course, please call 407-599-3339 or visit  CityofWinterPark.org.