The City of Winter Park maintains what has been voted one of the Top 10 nine hole golf courses in the USA by Links Magazine. The location is just perfect for a round with friends followed by a fabulous lunch or brunch on nearby Park Avenue with it's wonderful collection of top restaurants, cafes and eclectic eateries. The course is open year round and is typically in extremely good condition. With a challenging collection of par 3,4 and 5 holes you will need every club in your bag which surprises a lot of people.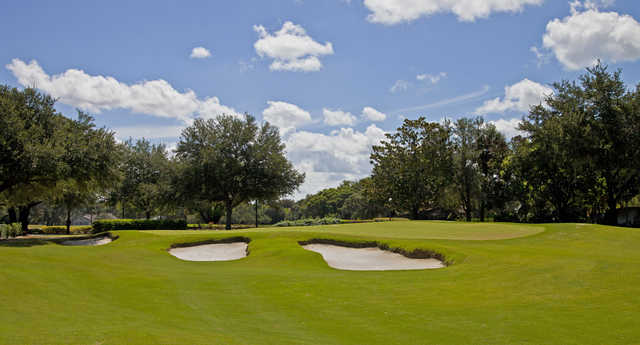 Established way back in 1914 this municipally run course has a long and storied history……dating back to 1900 this is one of the oldest golf courses in Florida. The course and clubhouse are listed on the National Register of Historic Places.
Winter Park Golf Course is a favorite of Golf Channel's Bailey & Gary on Morning Drive.

Posted by Winter Park Golf Course on Tuesday, 18 September 2018
Winter Park Gets Links Magazine Top 10 Listing
Links Magazine has listed Winter Park as one of the TOP 10 Nine Hole Golf Courses in the USA. Here's what they had to say…..
"Although it is less than 2,500 yards from the tips, this routing that originated over 100 years ago received a stunning renovation in 2016 that turned it into first-rate layout," says Anthony Pioppi. "The fact the course is located in the midst of the town with an active rail line bordering two holes simply adds to the charm."
Winter Park Golf Club, seven miles north of downtown Orlando, first opened in 1900. By 2016, however, it was old, tired, and seriously out of shape so the City of Winter Park hired Keith Rhebb, an architect and shaper that had worked on several projects with Bill Coore and Ben Crenshaw, and Integrative Golf's Riley Johns, to bring it back to life with a budget of $1.2 million.
"When we first visited Winter Park we saw a flat, featureless golf course overgrown with trees and patchy turf," says Johns. "It looked sad and rundown. But its location, in the heart of downtown Winter Park, was very distinct. That and the course's untapped potential got me really interested in the project."
Johns and Rhebb set out to create a fun and inexpensive course community members could play in under two hours. And they succeeded brilliantly, as Winter Park's significant rounds-played increase shows. "I think municipal and community golf courses have a tremendous opportunity to help reinvigorate the game's appeal in North America," says Johns. "It just has to be done right."
Winter Park Golf Advisor Review
Golf Advisor gives the Winter Park course 4.5 stars and features a detailed breakdown of the course. There are also hundreds of reviews that you can check out – who knew this gem is on Orlando's doorstep?