Here is this year's HHN food guide – an endless list of deliciousness!
Get ready to munch and crunch on new and old fan-favorites at Universal Studios Halloween Horror Nights, including nibbles and drinks inspired by films like Netflix's Strangers Things and Sony Pictures' Ghostbusters.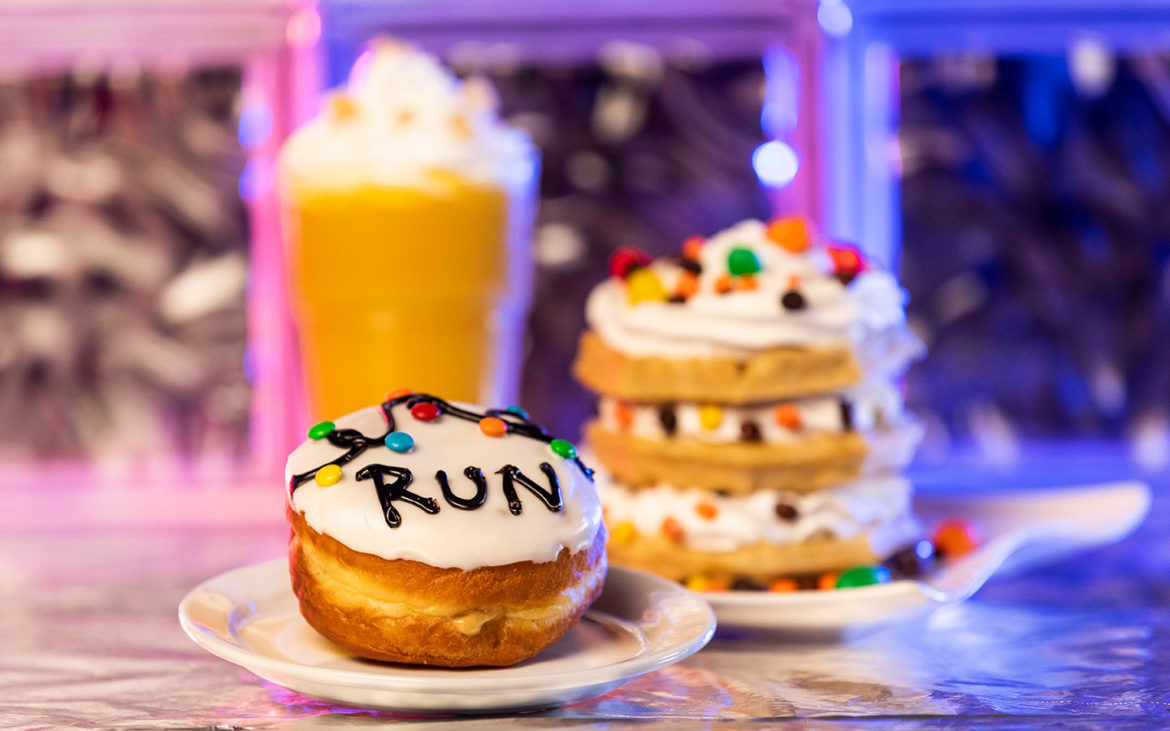 The compilation of the HHN food guide is naturally one of the more popular assignments – here's the results of some yummy taste tests.
Netflix's Stranger Things Food & Drink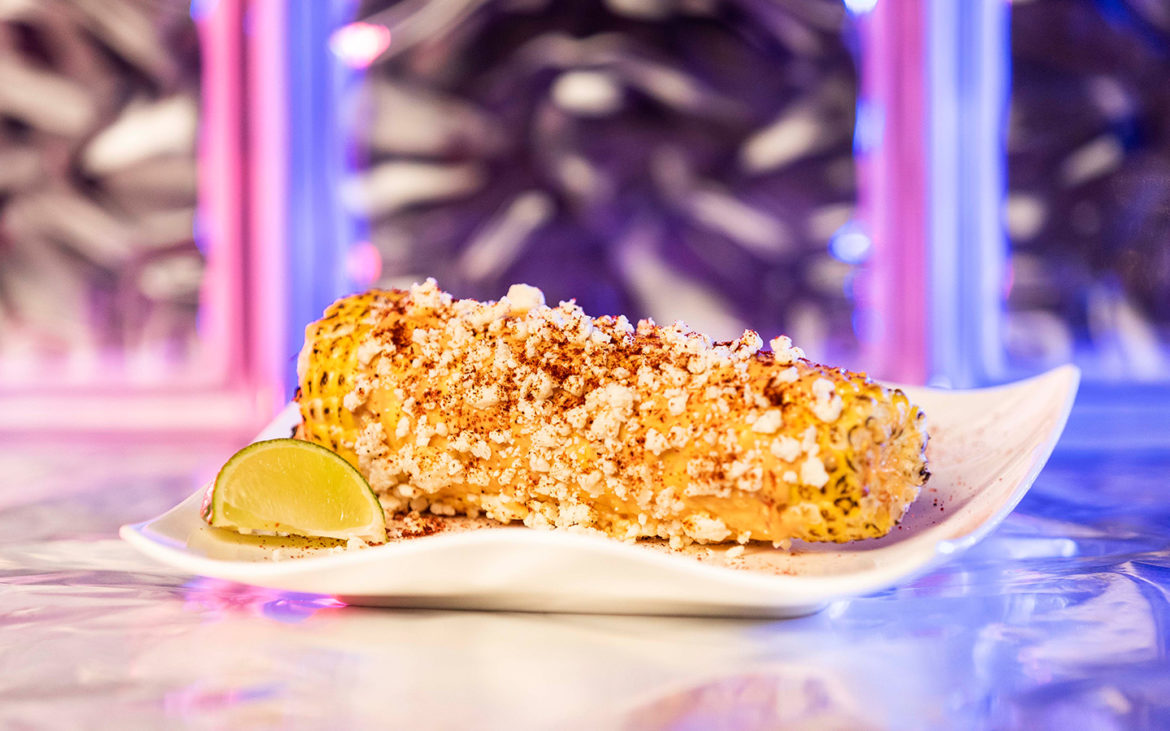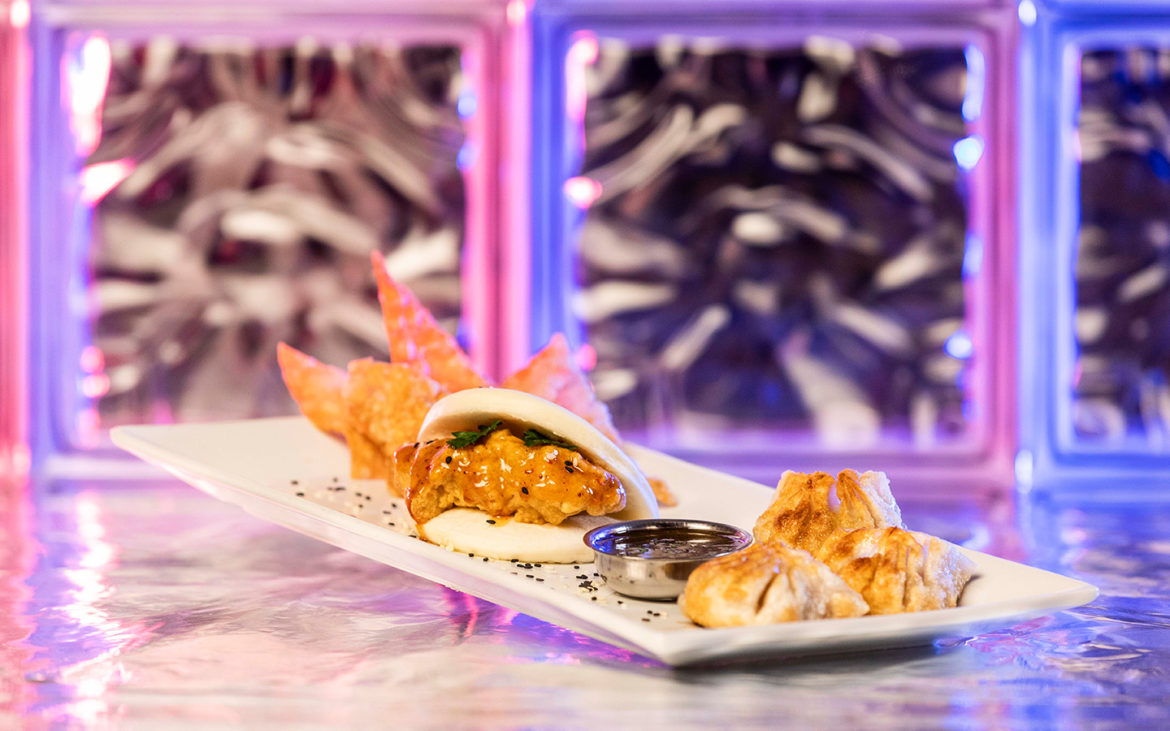 Get a taste of the Starcourt Mall with a variety of dishes inspired by iconic mall dining. Enjoy Grilled Street Corn and Nachos Queso Fundidio from Ole Amigo. Grab a bento box with an Orange Chicken Bao Bun, Szechuan Beef Pot Stickers and fried Wonton Chips, complete with ginger soy dipping sauce from the Imperial Panda. Or head over to Hawkins Heroes for a Turkey or Veggie Hero.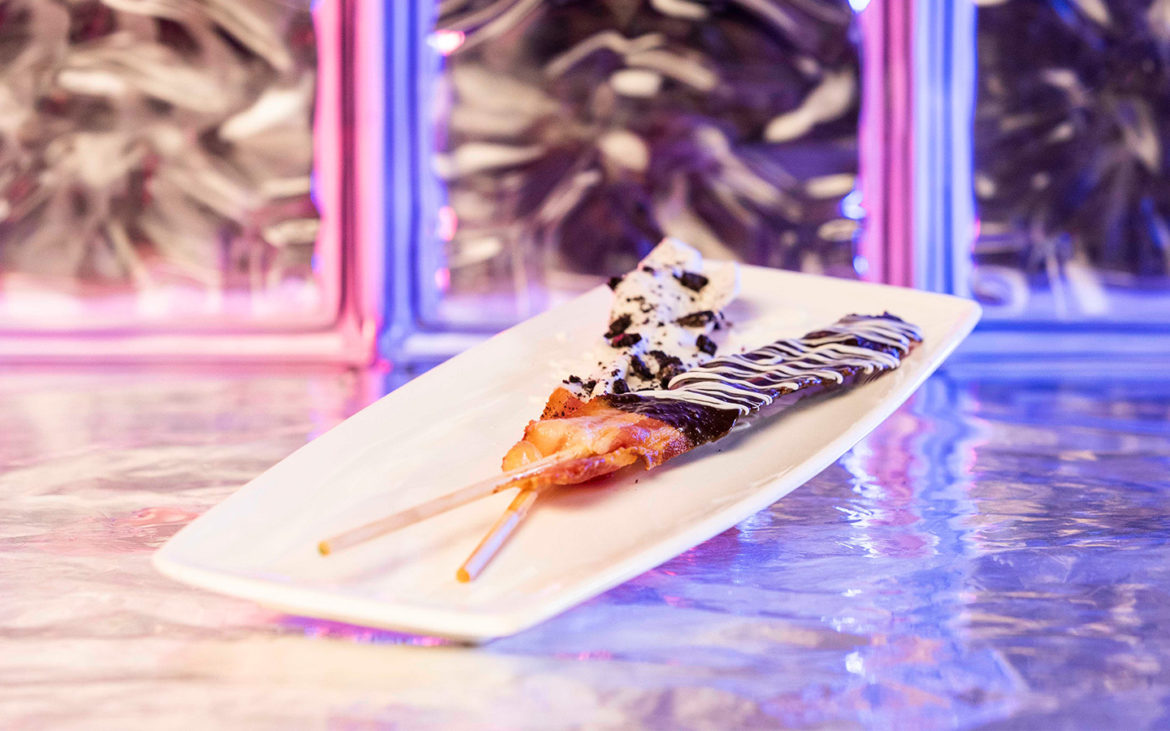 You can also grab decadent dessert with chocolate dipped bacon on a stick (HHN Food guide favorite) and Pumpkin Patch Mini Donuts.
Merrill's Mini Pumpkin Doughnuts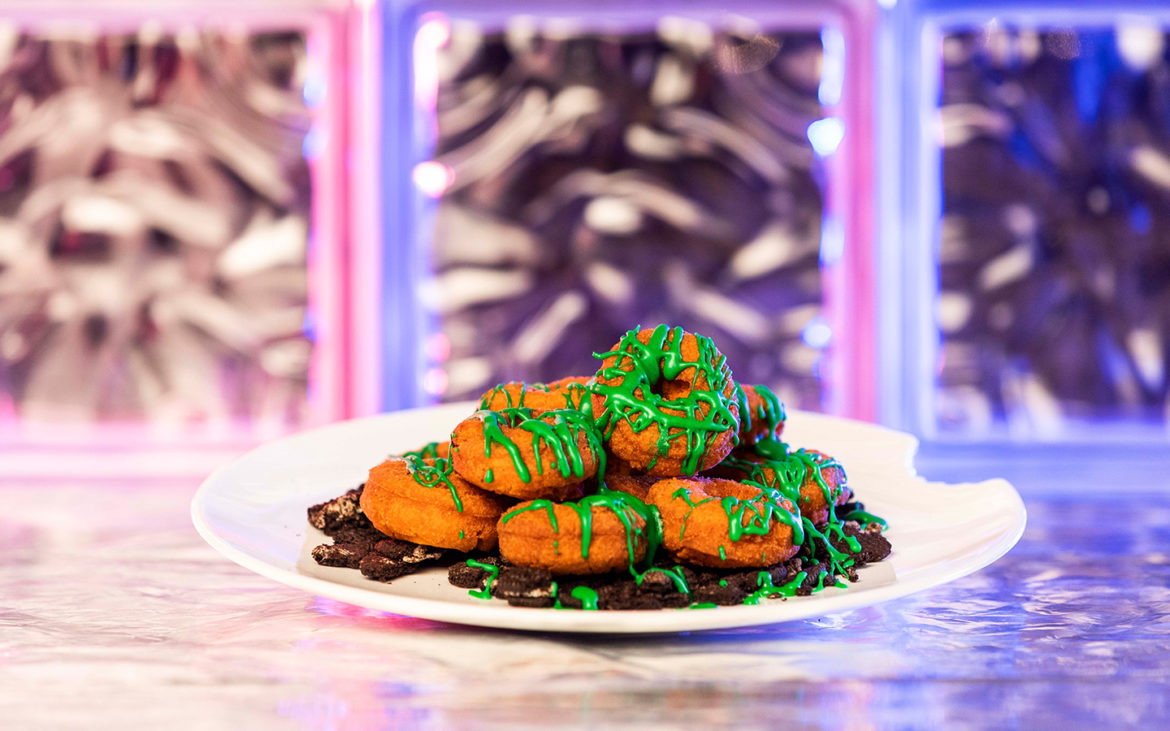 Eleven pumpkin mini donuts on a bed of cookie crumbles topped with a frosting drizzle.
Triple Decker Extravaganza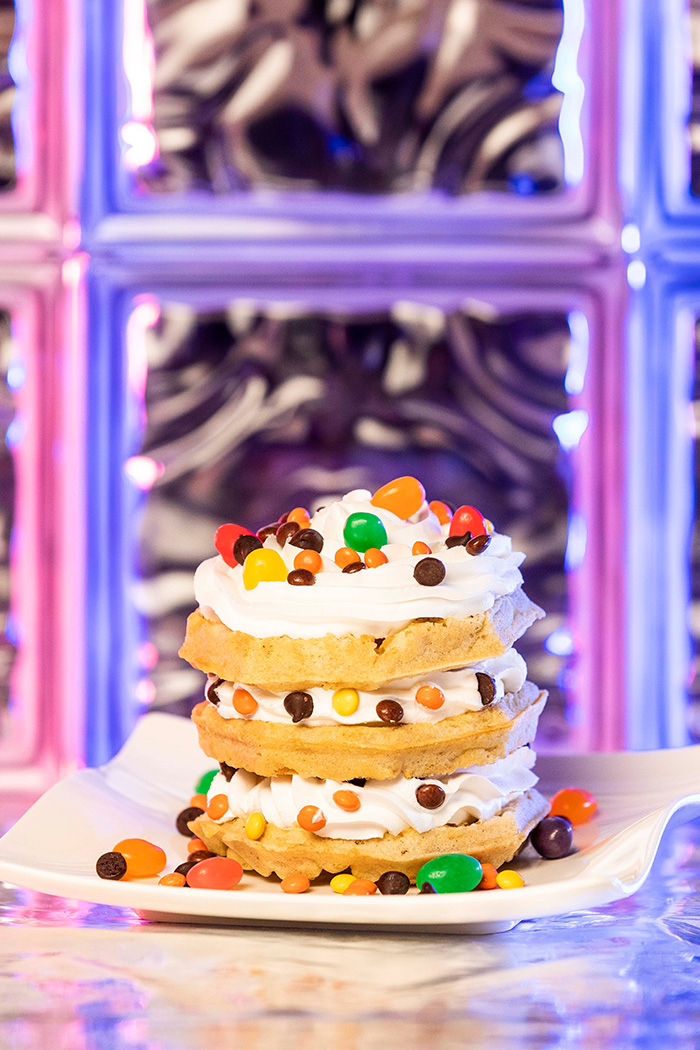 It's back in the HHN Foodie guide! A ridiculously good stack of delicious waffles, whipped cream and candy that was featured from Season 2 of Stranger Things.
Voodoo Doughnut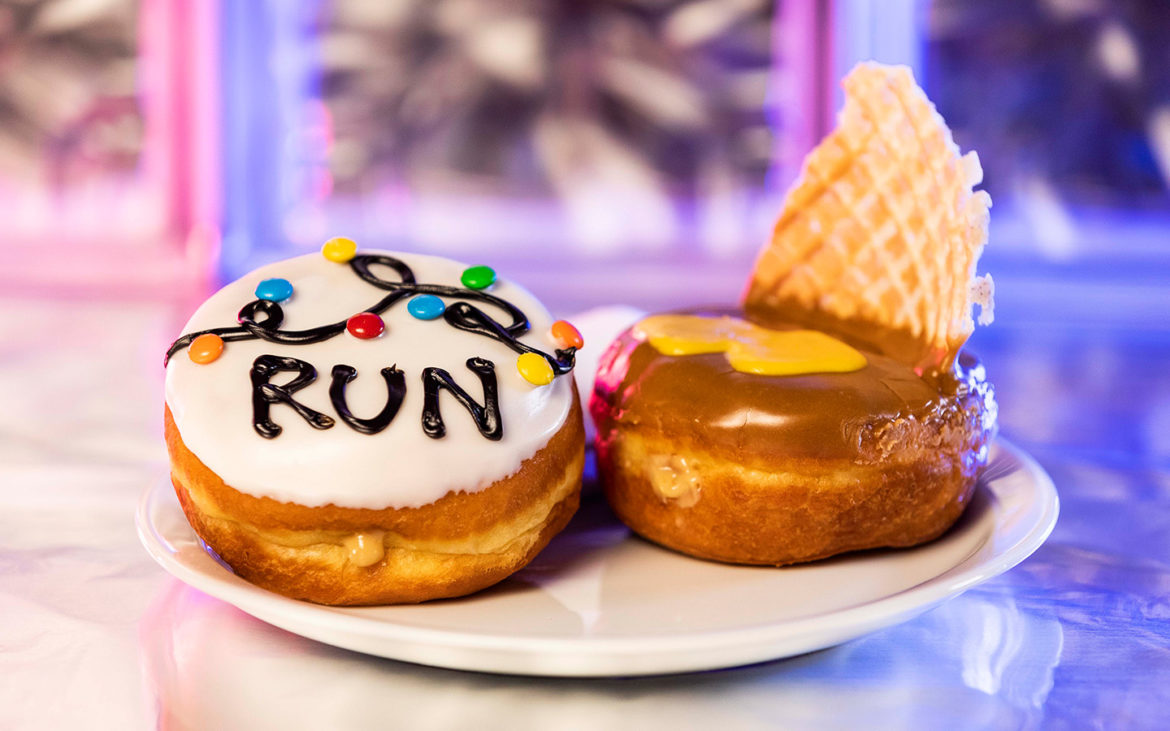 These make for the positively perfect snack before or after the event at Voodoo Doughnut in Universal CityWalk. Choose from either the "Run" or Waffle doughnuts filled with Maple Bavarian Cream.
Syrup & Waffles
This drink inspired by Netflix's Stranger Things returns with the same delicious maple flavors and tiny waffles on top. 
Sony Pictures' Ghostbusters Ghost Trap Popcorn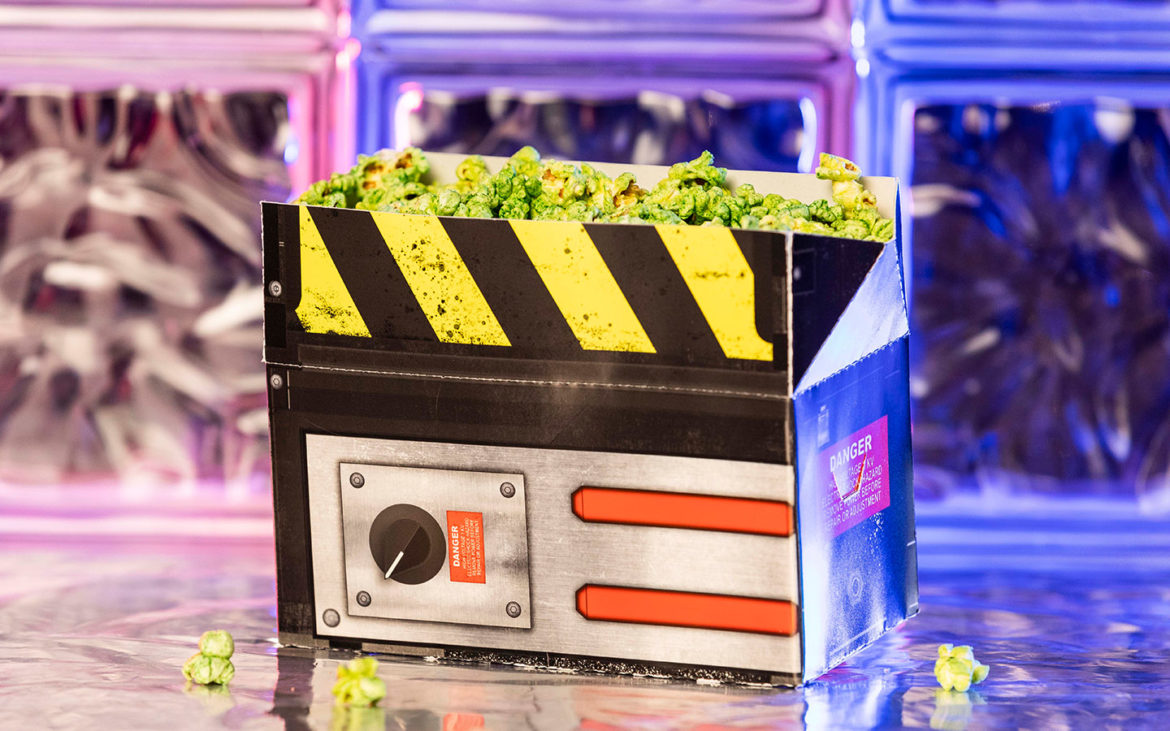 The perfect snack to fuel you on the go – a unique popcorn bucket inspired by the containment unit for ghosts for the proton pack from Sony Pictures' Ghostbusters.
Even More New Eats & Treats 
S'mores Fries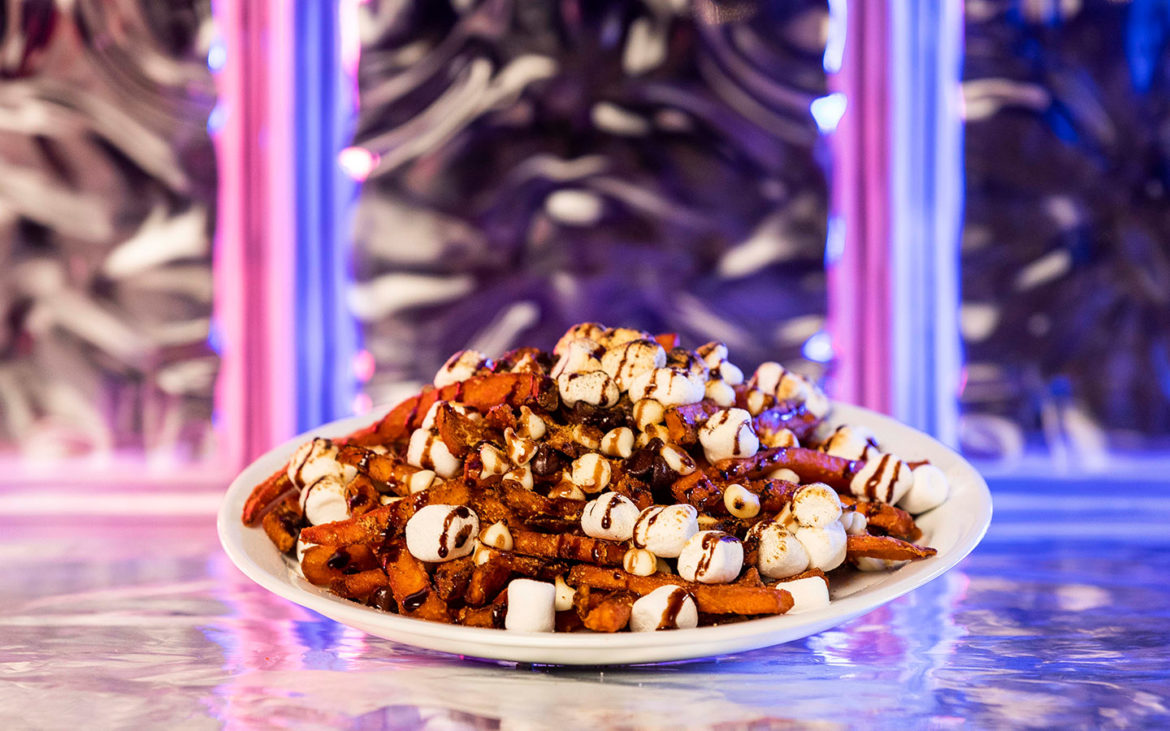 The yin to Pizza Fries yang. S'mores Fries are make the HHN Food guide featuring sweet potato fries, marshmallow, chocolate chips and cracker crumbs.
HHN Food Guide Returning Faves
Pizza Fries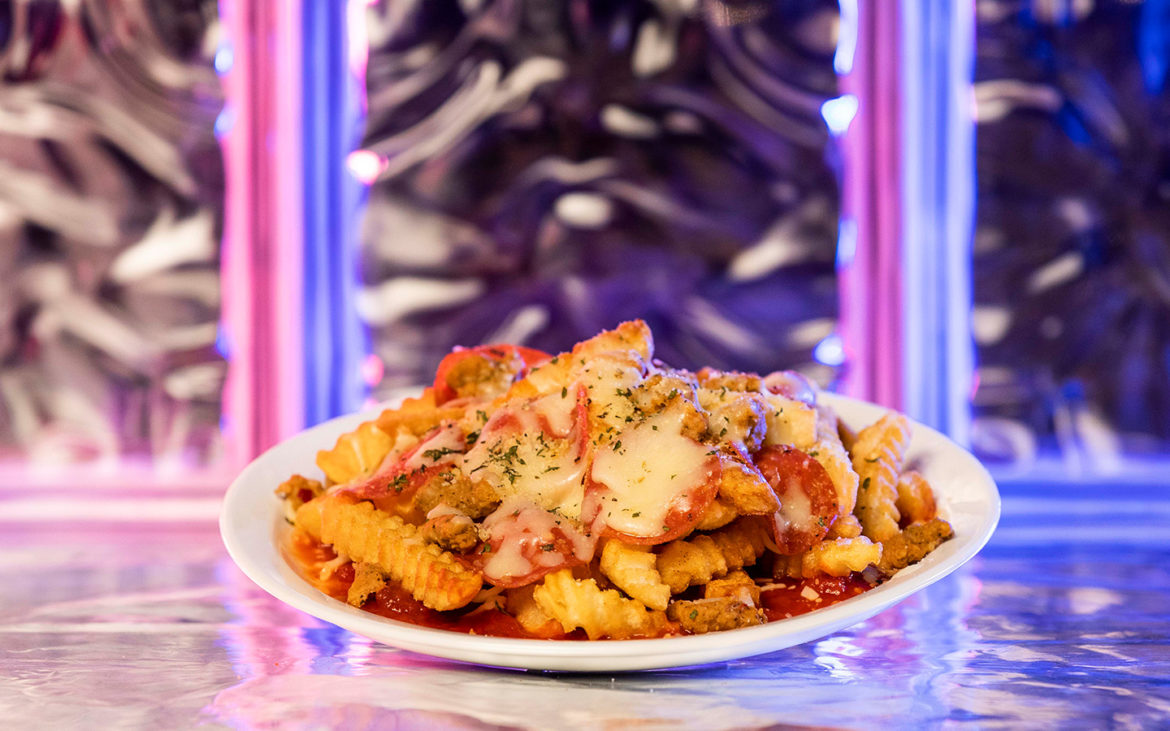 Making a welcome return to the HHN Foodie guide……
Twisted Taters
Those mouth-watering potato swirls with your choice of sour cream & chive, garlic parmesan, seasoned salt, or salt & vinegar.
Candy Corn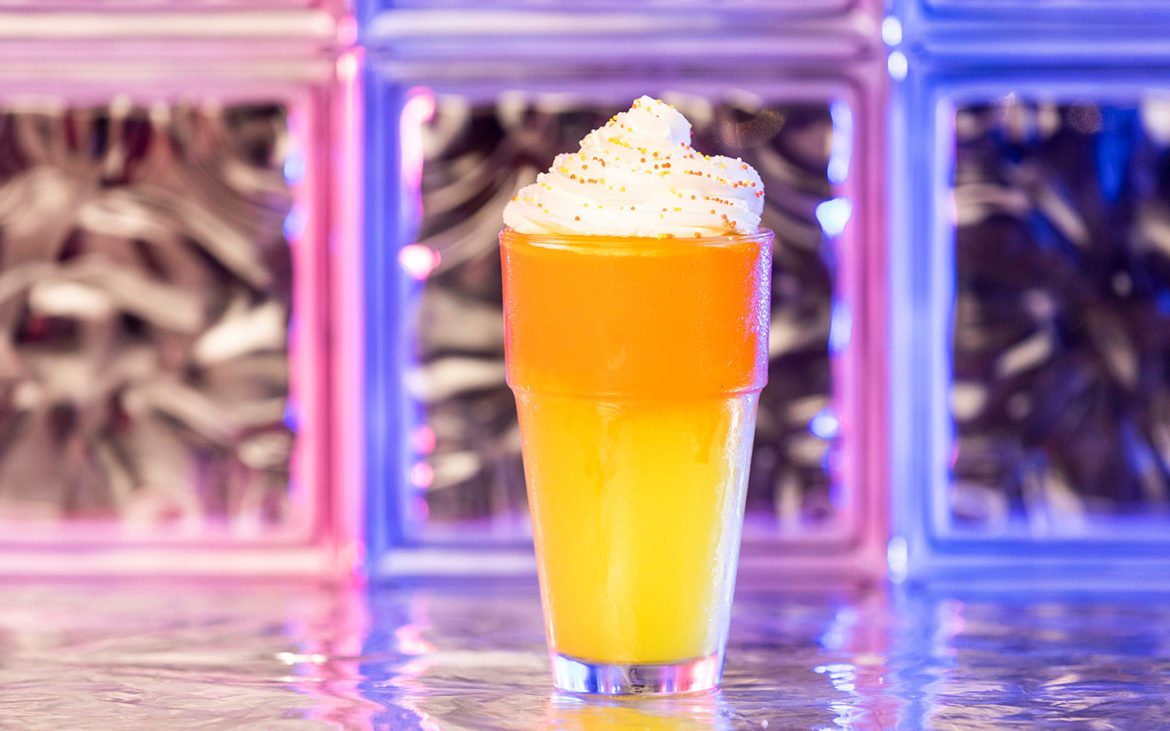 That classic Halloween candy in a sweet slushy – cheers from your HHN Foodie Guide!
HHN Food Guide Signature Drinks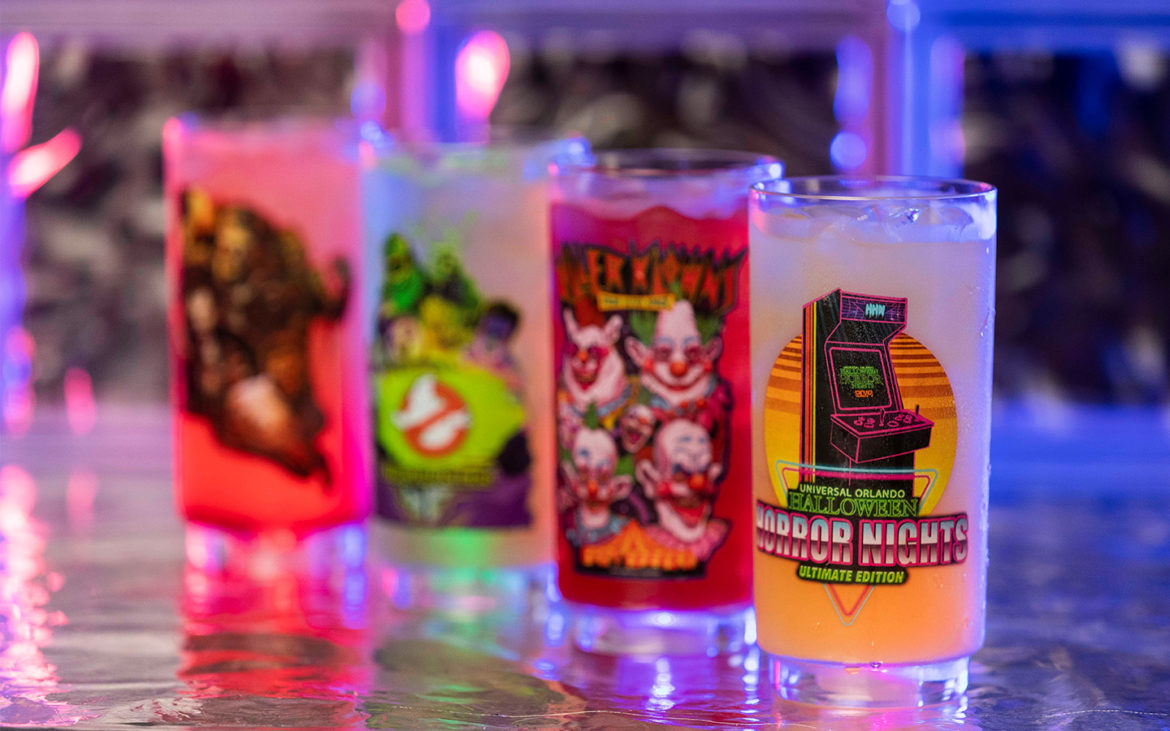 There are four signature drinks this year inspired by classic 80s beverages, plus four souvenir cups to collect. The souvenir cups will be a staggered release with a new one becoming available on a weekly basis. Prove you're the ultimate HHN fan and come back to collect them all! *Souvenir cups are available in limited quantities.
Blood Pit – Vodka, blood orange sour, peach schnapps and orange juice.
Twilight Gateway – Tequila, watermelon schnapps, pineapple juice, orange juice and grenadine. 
Vampires Curse – Spiced rum, fruit punch and sour mix.
Saturn – Gin, Falernum liqueur, passion fruit puree and sour mix.
HHN runs at Universal Studios Florida from Sept. 6 – Nov. 2.
HERE'S A BREAKDOWN OF  THE SCARES ON OFFER
WARNING: Event may be too intense for young children and is not recommended for children under the age of 13.
No costumes or masks allowed.
*Must be 21 years or older to purchase and consume alcoholic beverages.