Gatorland wins Orlando Weekly's Best of Orlando 2020 Reader Poll in many categories, including Best Place To Show People the Real Orlando, Best Local Big Shot Who's Not An Elected Official – Gatorland's Savannah Boan, Best Attraction That's Not A Theme Park, and Best Zip Line or Ropes Course, Gatorland's Screamin' Gator Zip Line. Orlando Weekly Staff Pick also named Gatorland Best New Theme Park Attraction this year for its Social Distancing Skunk Ape.
CLICK HERE to see the Gatorland Orlando Weekly awards acceptance video.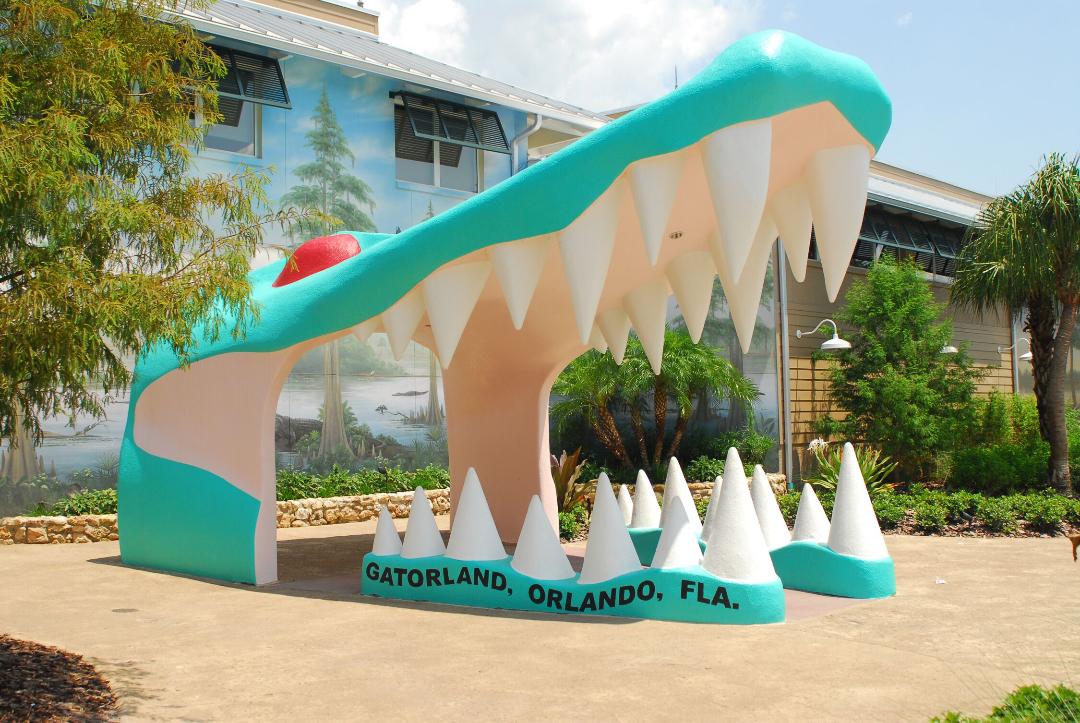 Last month Gatorland was also named Best Non-Theme Park Attraction by Orlando Magazine in its Best of ORL 2020 Reader Poll.
"We're honored that so many people in Central Florida voted for us in two of Orlando's well-known reader polls," said Mark McHugh, President, and CEO of Gatorland. "We feel the love, especially after re-opening our doors in May following the temporary closure we all experienced here in our local industry. On behalf of Gatorland, our entire team, and our new Social Distancing Skunk Ape, we say thank you."
As a thank you to locals for voting for Gatorland, the park is offering 50 percent off deals for single-day admissions through September, and a $30 off deal on the Screamin' Gator Zip Line, so visitors can experience for themselves these award-winning attractions. For more information, visit www.Gatorland.com.
Gatorland is a 110-acre theme park combining Old Florida charm with exciting experiences, exhibits, and entertainment. Originally opened as a roadside attraction in 1949, the park recently celebrated its 70th Anniversary. Today, it provides affordably-priced family fun featuring thousands of alligators and crocodiles, a breeding marsh with an observation tower, a free-flight aviary, nature walk, a petting zoo, educational wildlife programs, an award-winning gift shop, Florida's best train ride, Gator Gully Splash Park, on-site restaurant and many one-of-a-kind shows including Gator Jumparoo, Alligators-Legends of the Swamp, and Up-close Encounters. Popular adventure experiences inside the park include the Screamin' Gator Zipline and Stompin' Gator Off-Road Adventure.
CLICK HERE to get tickets and see why Gatorland wins Orlando Weekly's Best of Orlando 2020.