Food is a big part of any theme park experience – even when you're on another planet! Space travel is a undoubtedly a hungry business and the food at Galaxy's Edge is getting a lot of attention – especially as we're writing this right around lunchtime. 🙂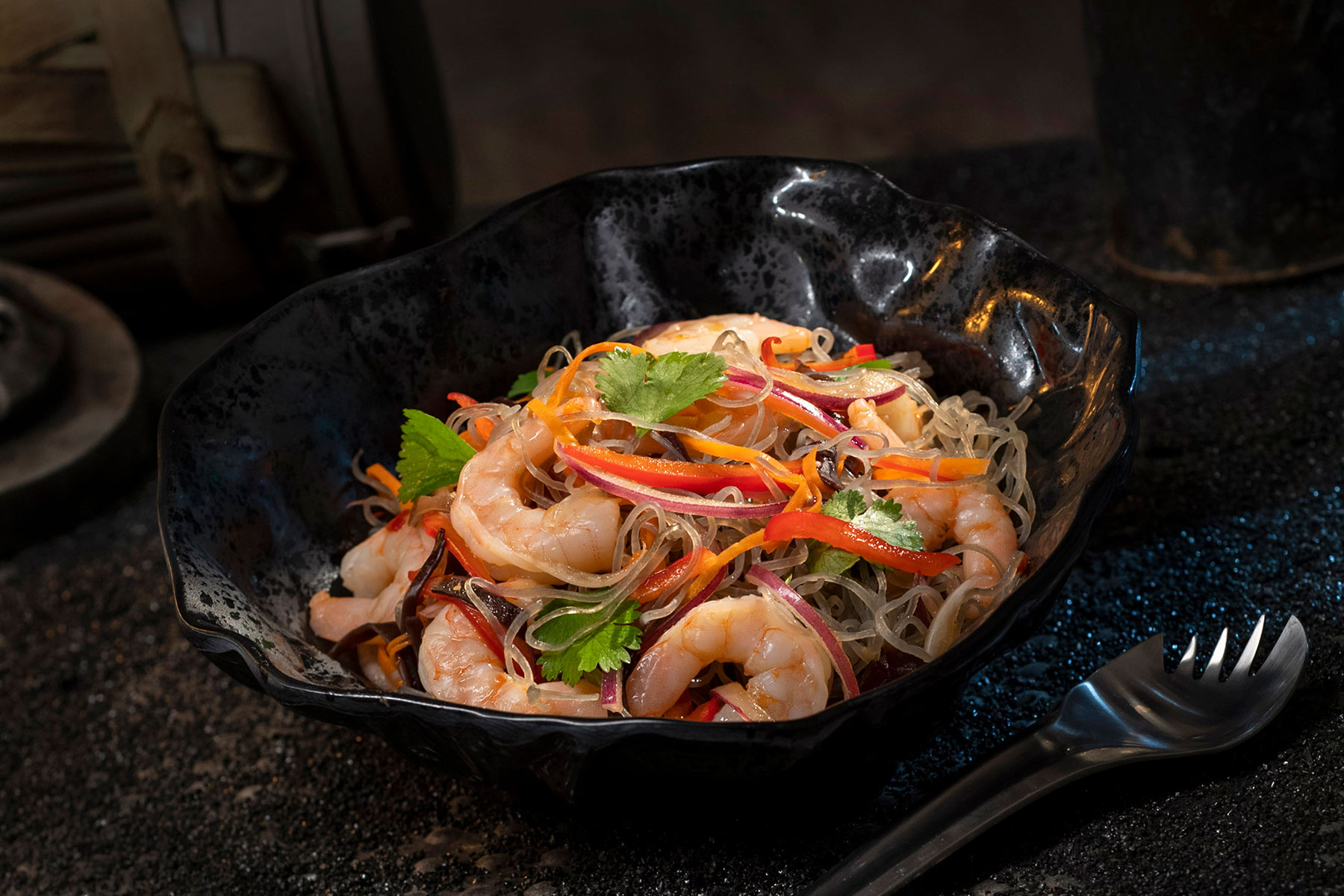 It's looking like journeying to other galaxies may have some big payoffs when it comes to what's on the local menu. Yum!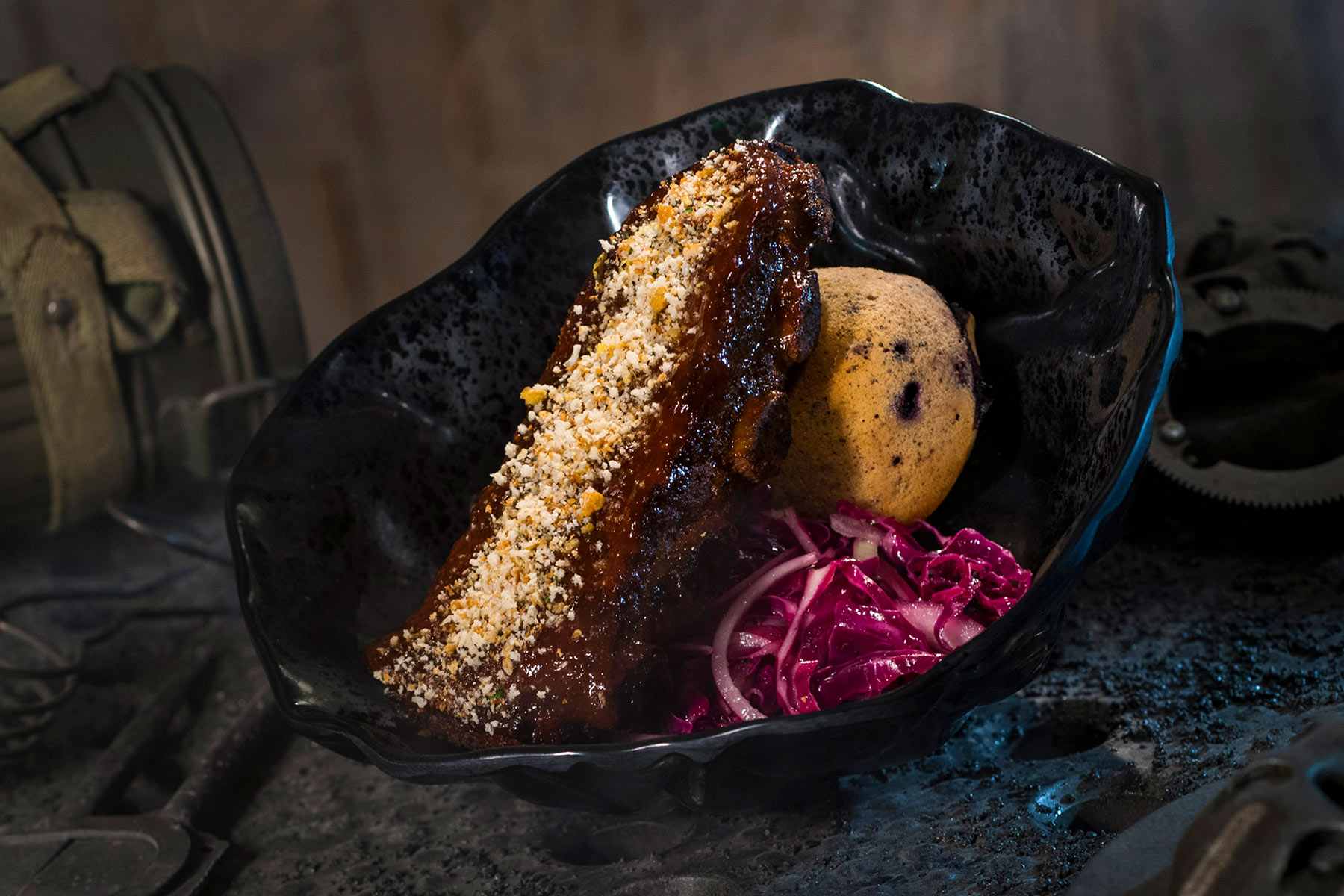 Disney Parks Blog has just shared a video featuring visitors to the Star Wars: Galaxy's Edge themed land sharing their thoughts on Batuu's food offerings. Galaxy's Edge debuts Aug. 29th at Disney's Hollywood Studios in Orlando.
Here's look at some of the other worldly food and beverage options opening you'll able to choose from.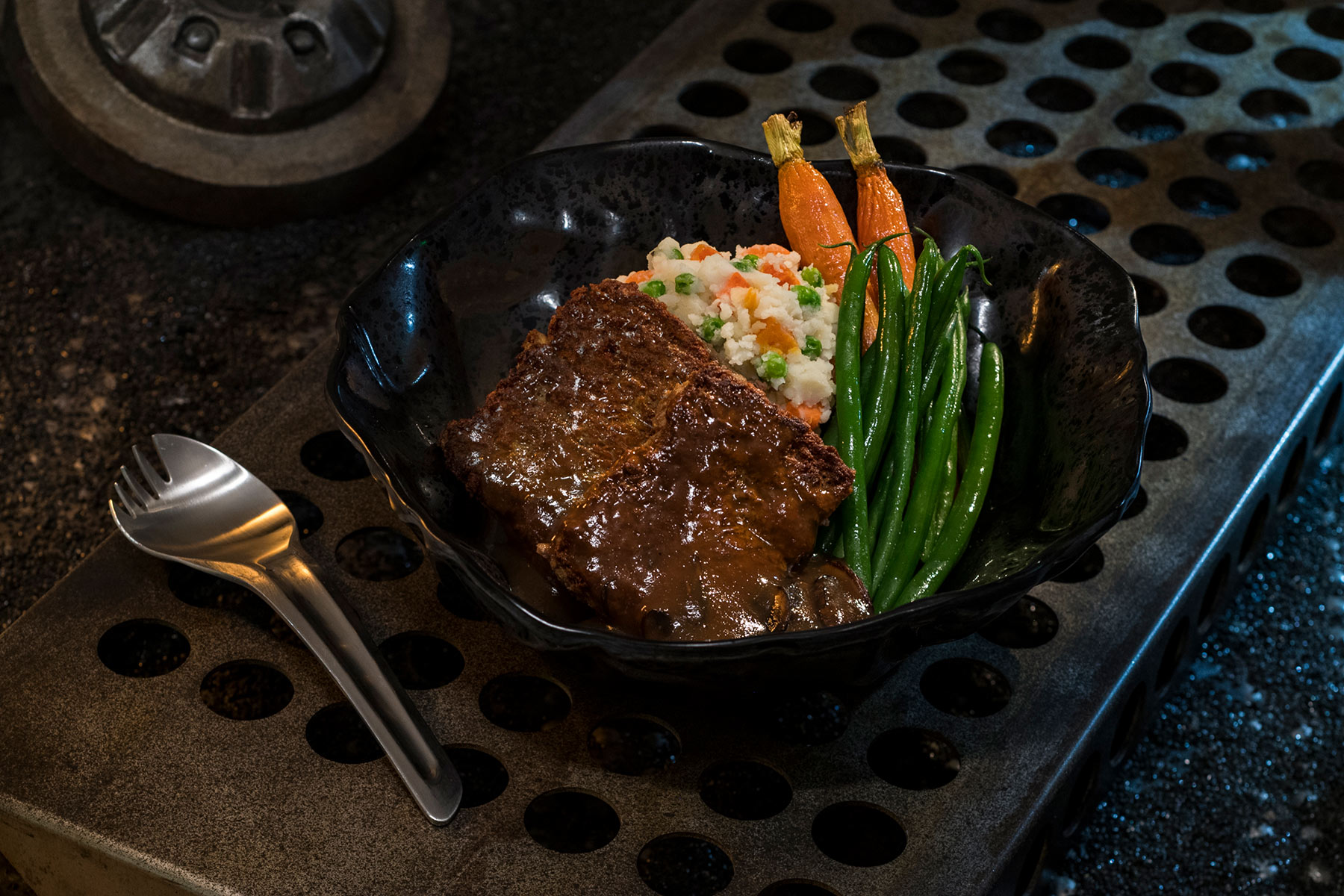 Oga's Cantina is the signature bar and hangout for all guests with entertainment run by RX-24 (or Rex), the former pilot and host from the Star Tours ride.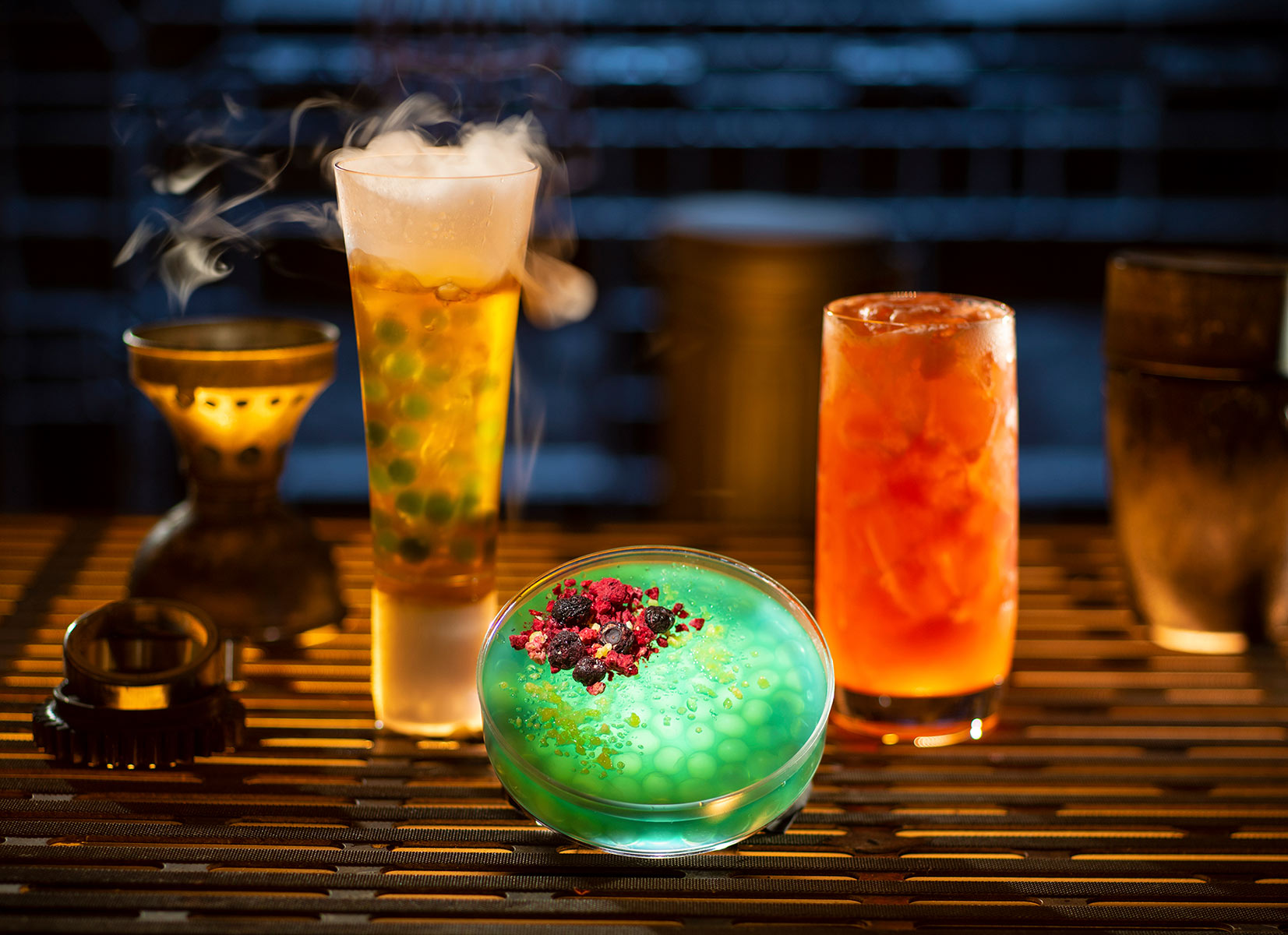 Ronto Roasters cooks up delicious meats from the 4 corners of the galaxy with the help of a very cool re-purposed podracing engine.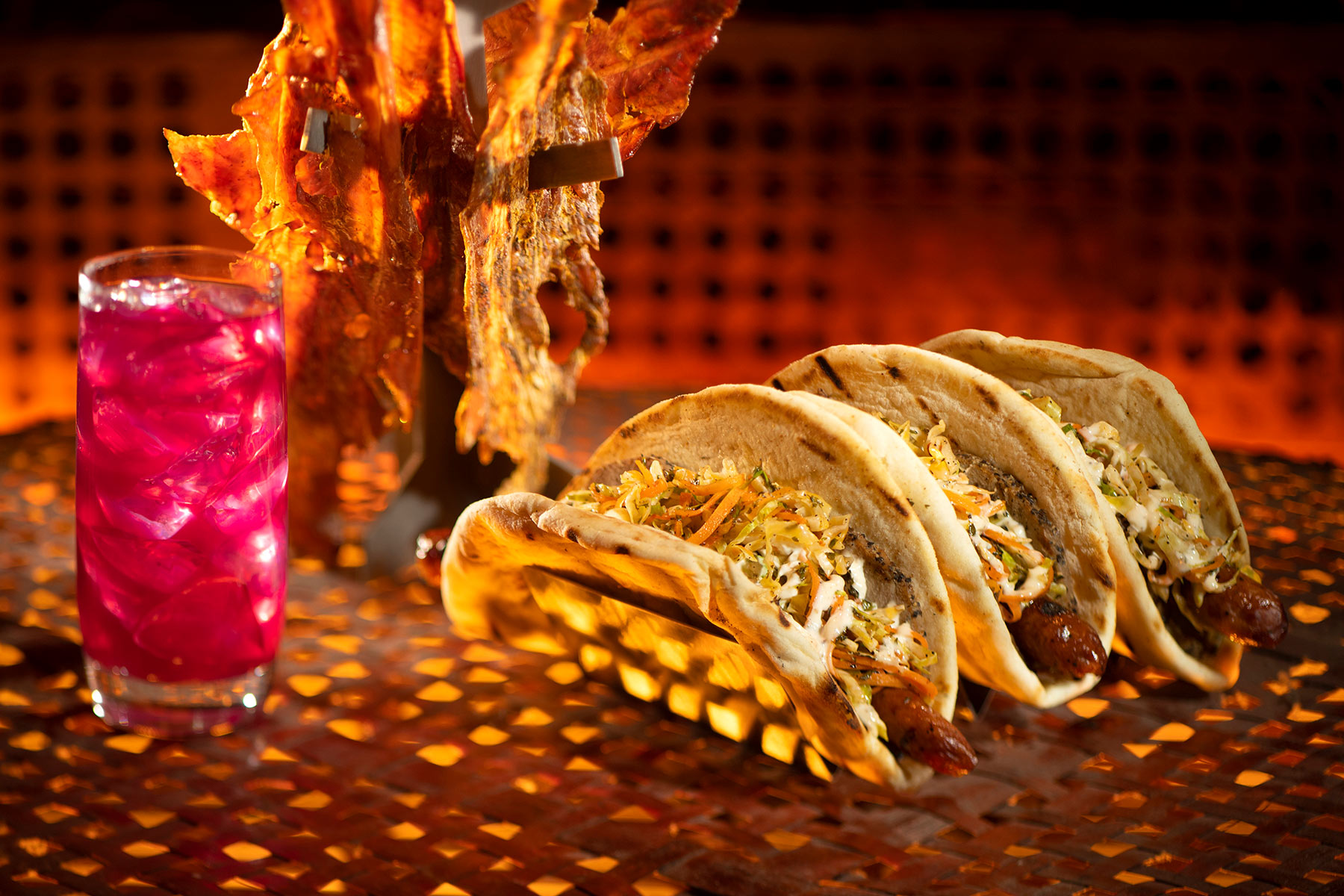 Aside from the food at Galaxy's Edge guests can look forward to enjoying  two signature rides:
Millennium Falcon: Smugglers Run, will debut August 29th and allow guests to take control of the iconic ship – you get to be a pilot, gunner or an engineer with each of you helping to get the craft safely home.
Star Wars: Rise of the Resistance, will debut December 5th and will put guests in the middle of a battle between the First Order and the Resistance.
A SNEAK PEEK INSIDE GALAXYS EDGE