Some lucky Star Wars fans have already been living out their fantasies in the Black Spire Outpost on remote Batuu as Galaxy's Edge approaches its official debut this week.
The new land at Disney's Hollywood Studios  has been hosting hosted a small number of Walt Disney World Resort annual passholder previews in an immersive environment that rivals anything Disney has ever done for detail and authenticity.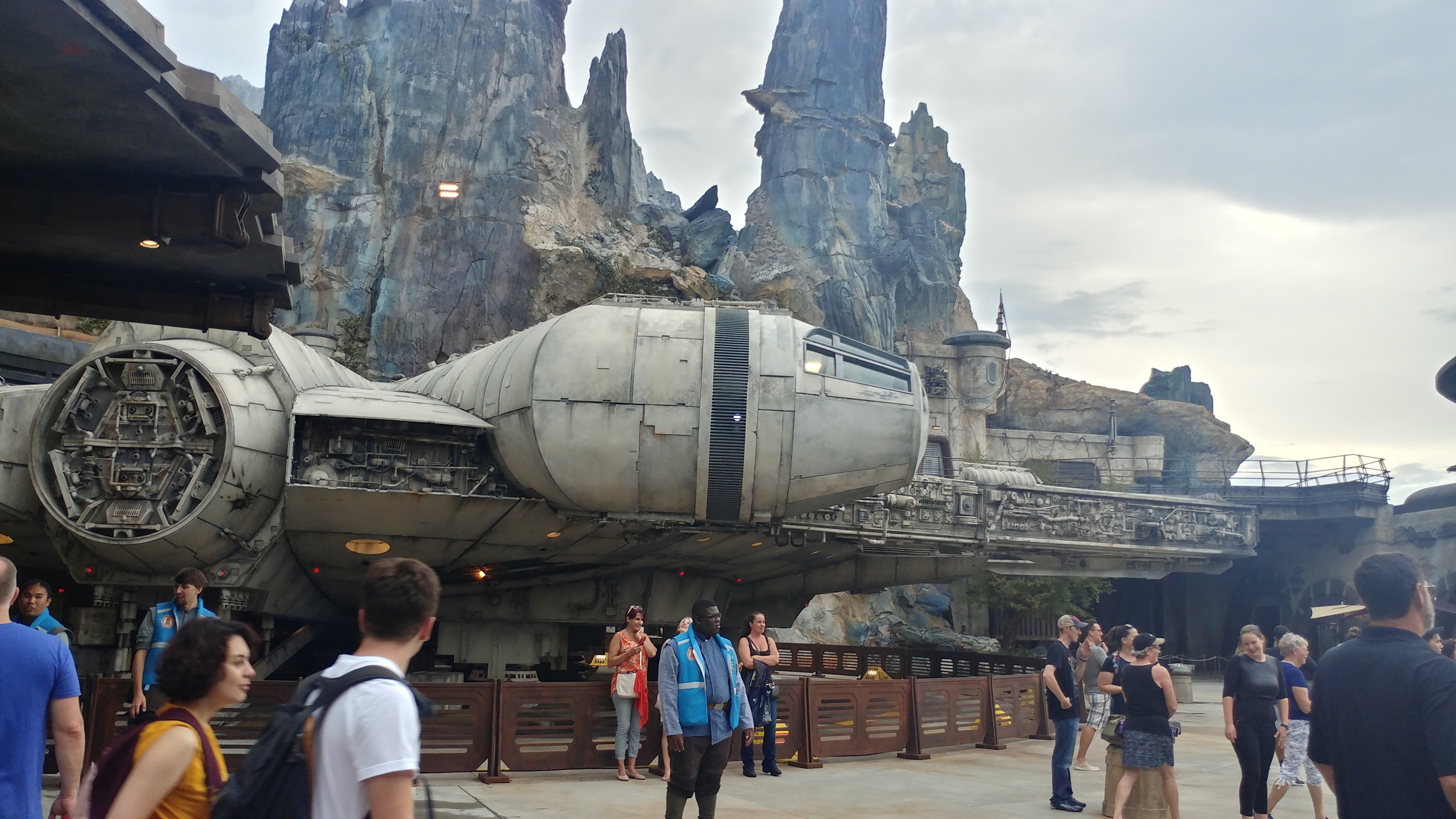 Black Spire Outpost At Galaxy's Edge
Black Spire Outpost on the planet of Batuu is surrounded by the remnants of an ancient forest. It's here that a spaceport and marketplace attract travelers from across the galaxy – including planet earth!
Galaxy's Edge Starships
Starships are parked in full public view AT Galaxy's Edge making for great photos. References to the Star Wars franchise are around every corner. And First Order Stormtroopers keep an eye on the crowds for the first sign of any 'suspicious' behavior.
Friendly Galaxy's Edge shop keepers hail travelers with the customary greeting of "bright suns" — a reference to the planet's three glowing orbs that account for the growing afternoon heat. These locals are as eager to inquire about your travels as they are to share their own stories about life on Batuu.
Good Guys & Bad Guys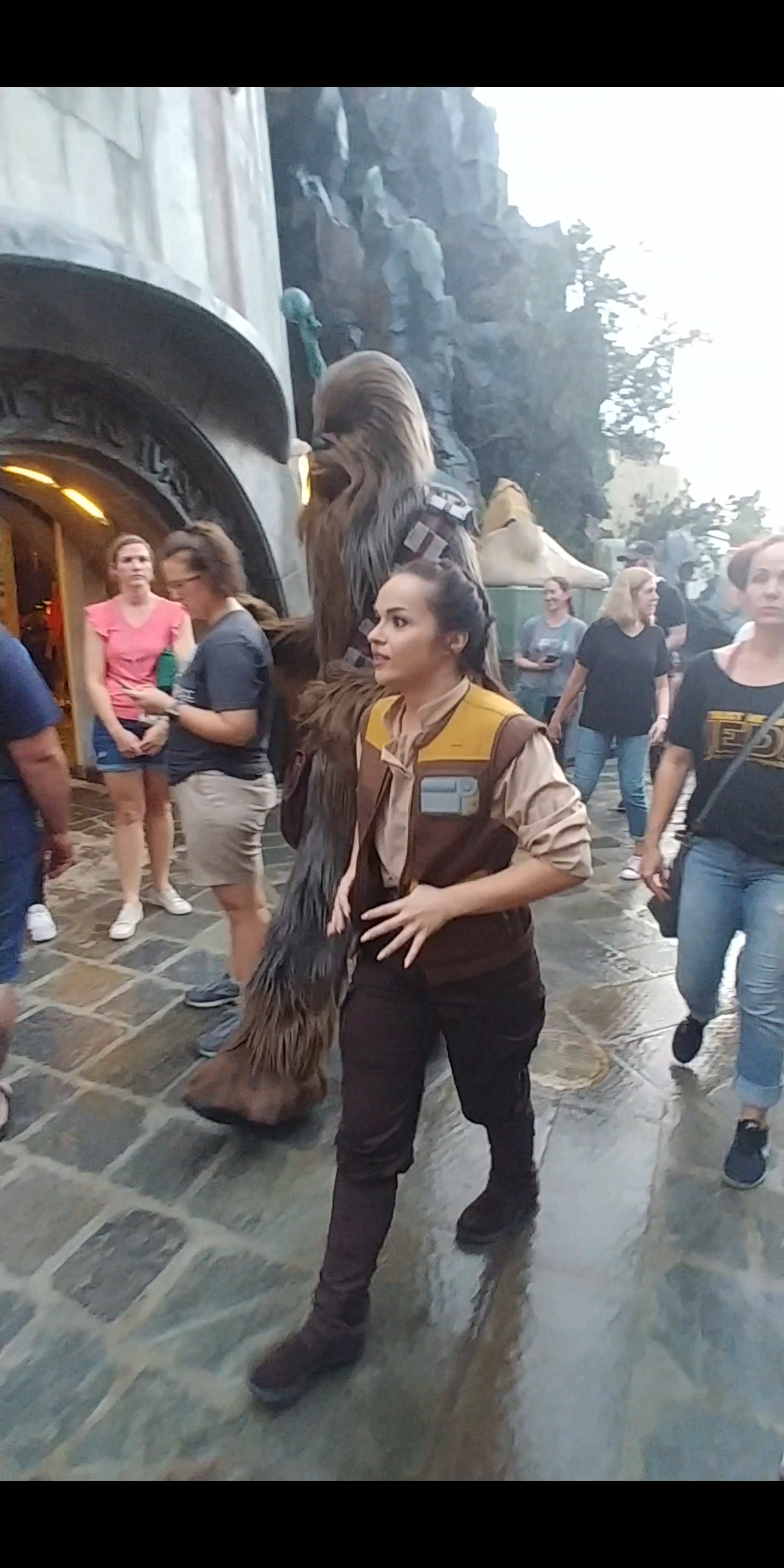 Tough girl and fan favorite Rey is happy to mingle with guests while always keeping an eye out around Galaxy's Edge for you know who.
Chewbacca, everyone's favorite wookie won't be far away!
Supreme Leader Kylo Ren (you know who)  and the accompanying troops conduct spot checks on guests they think may be up to no good.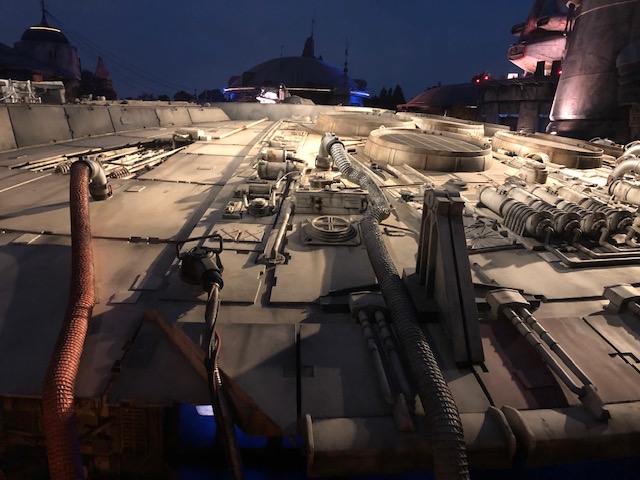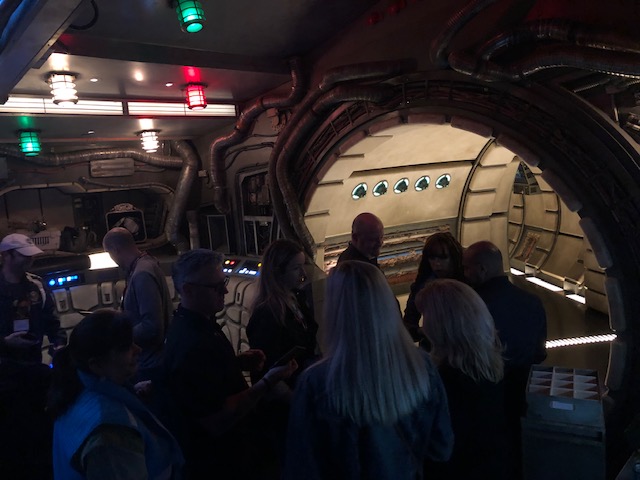 Get on line for that ride and enjoy the heck out of  it!
 Media Preview
The official Galaxy's Edge media preview is only a few days away – we'll be there with camera in hand and notepad at the ready!