It's so close you can almost hear it. Decades of dreaming, planning and hard work went into Phase 1 of the Dr. Phillips Center as you know it today. Come 2020 things will look a lot different – Phase 2 will fulfill the vision of Orlando's premier performance space when the highly anticipated Steinmetz Hall and The Green Room open their doors,
Steinmetz Hall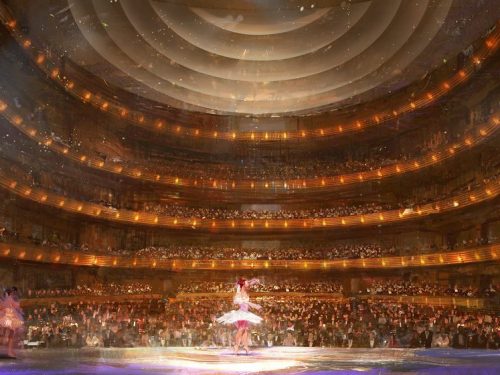 This unique multiform theater will give both show-goers and concert-listeners the ultimate experience—without amplification. The stage, walls, and floor will move, getting longer, shorter or lower to host all kinds of entertainment. And with your choice of 1,700 seats on three tiers, you can enjoy a range of "unplugged" local, national and international performances that count on fantastic sound. This theatre is the one that Orlando has been waiting for!
The Green Room
This large rehearsal room and performance space will allow performers and guests to come together for musical exploration, recording, creative programming, and intimate events. This includes performances by the 19-member Jazz Orchestra at Dr. Phillips Center. The Green Room will also have its own entrance on South Street. You will have the chance to mingle with performers and really feel like you are part of the show
Exciting Extras
To round out a great guest experience at Steinmetz Hall and The Green Room, they're building additional lobby space and full kitchen facilities. There will be even more ways to enjoy the space in 2020.