Make this year's Valentine's Day weekend full of outdoor adventure for you and your loved ones at Gatorland, the "Alligator Capital of the World", with your very own Top 10 List of exclusive park experiences. So, celebrate love at Gatorland this Valentine's Day weekend or any time of the year.
Get your tickets HERE to celebrate love at Gatorland.
Gatorland Top 10 List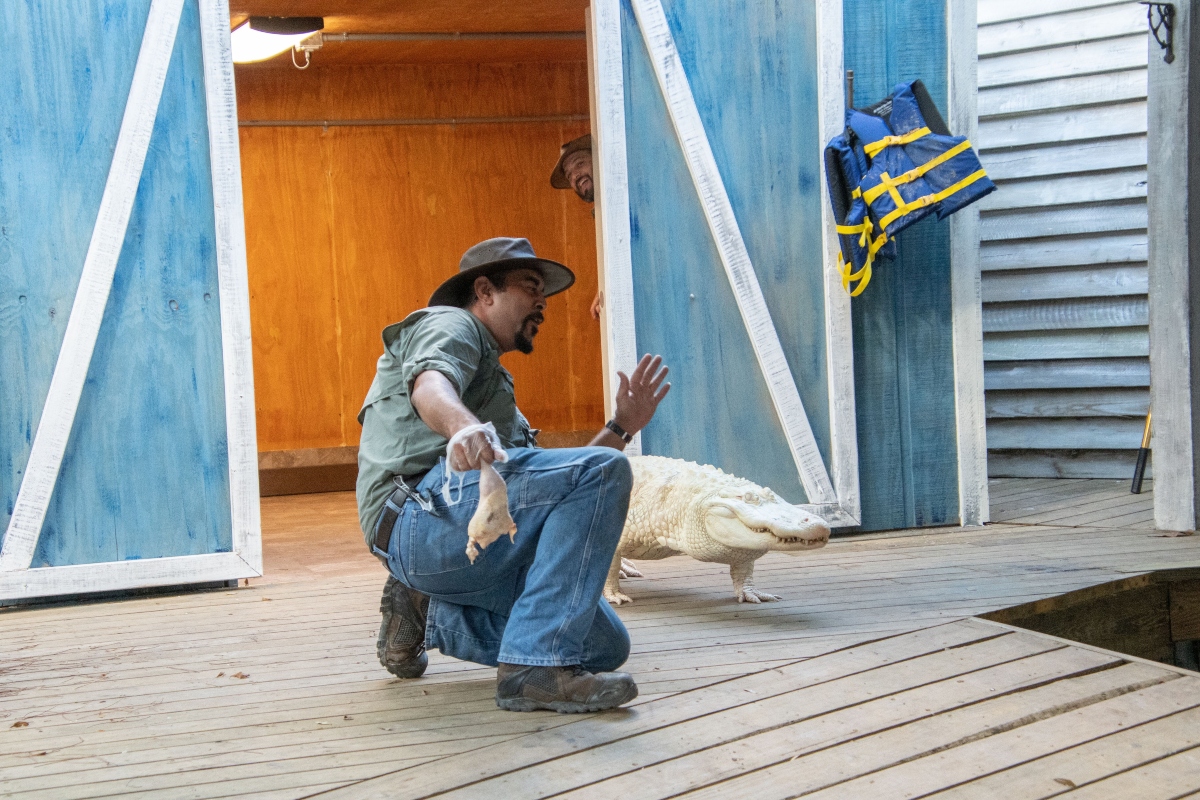 1) See Social Distancing Skunk Ape for special appearances and photo ops throughout the park – all at a social distance, of course.
2) Ride the Stompin' Gator Off-Road Adventure
3) Fly Above Alligators on the Screamin' Gator Zip Line
4) Come Face to Face with the Rare White Alligators in the White Gator Swamp
5) Feed giant alligators at Adventure Hour
6) Ride the Gatorland Express train all through the park
7) Photograph exotic wild birds nesting and get a bird's eye view over hundreds of alligators in the Alligator Breeding Marsh
8) Come meet Marshall the Kookaburra, the newest member of the Gatorland animal family, in Jungle Crocs of the World.
9) Visit Ben and Jerry, the new Capybaras, in the Petting Zoo.
10) Don't leave without taking your picture inside the historic Gator Mouth entrance. Proof that you celebrated your love at Gatorland.
About Gatorland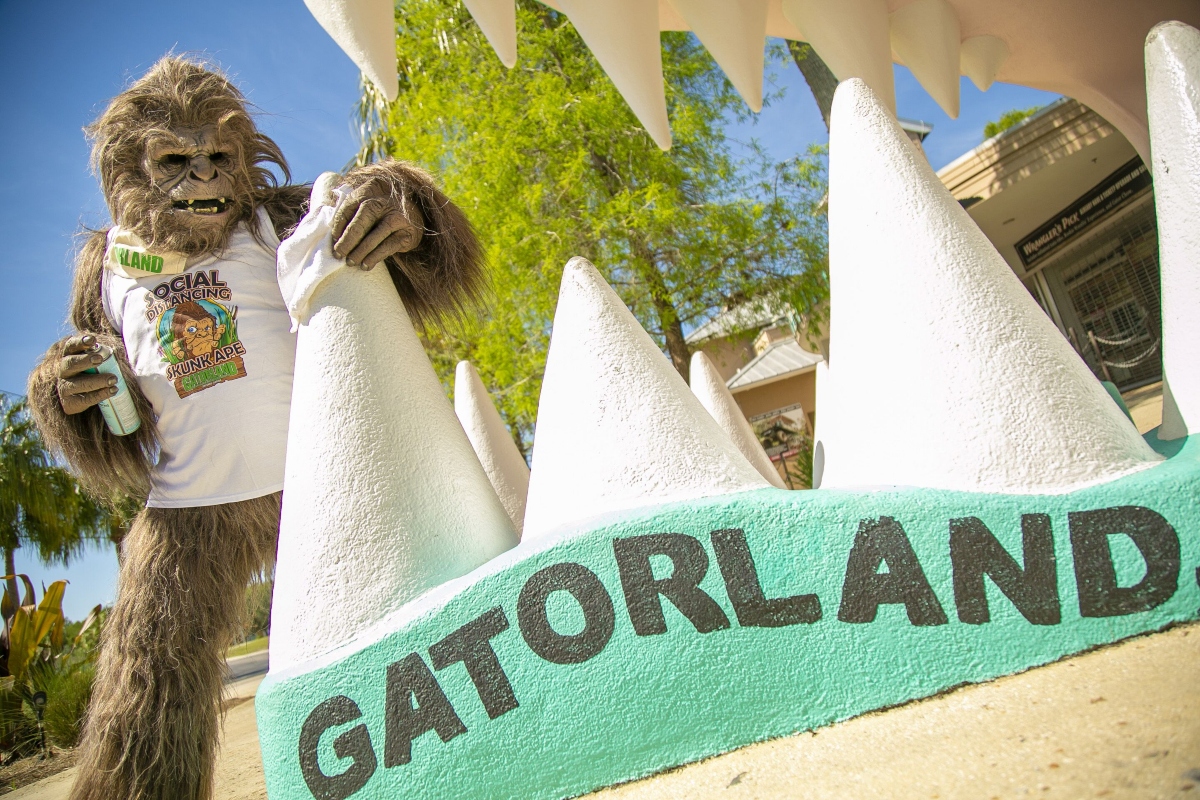 Gatorland is a 110-acre theme park combining Old Florida charm with exciting experiences, exhibits, and entertainment. Named Best Non-Theme Park Attraction by the readers of Orlando Magazine in the Best of ORL 2020 Reader Poll and the winner of four awards in Orlando Weekly's Best of Orlando® 2020 Reader Poll, including Best Place To Show People the Real Orlando, Best Local Big Shot Who's Not An Elected Official – Gatorland's Savannah Boan, Best Attraction That's Not A Theme Park, and Best Zip Line or Ropes Course, Gatorland's Screamin' Gator Zip Line. Orlando Weekly Staff Pick also named Gatorland as the Best New Theme Park Attraction this year for its Social Distancing Skunk Ape.
Celebrating love at Gatorland has been a local pastime for years. Originally opened as a roadside attraction in 1949, the park celebrated its 70th Anniversary in 2019. Today, it provides affordably-priced family fun featuring thousands of alligators and crocodiles, breeding marsh with observation tower, free-flight aviary, nature walk, petting zoo, educational wildlife programs, award-winning gift shop, Florida's best train ride, Gator Gully Splash Park, on-site restaurant and one-of-a-kind shows including Gator Jumparoo, Alligators-Legends of the Swamp, and Up-close Encounters. Popular adventure experiences inside the park include the Screamin' Gator Zip Line and Stompin' Gator Off-Road Adventure.
For more information, CLICK HERE or call 800-393-JAWS.