So now we know the name of the long awaited Disney Star Wars hotel located in a galaxy far far away!
Disney has finally shared some big information on this much-anticipated project being built just outside Disney's Hollywood Studios in Orlando.
Drum roll please……… the name of the hotel will be "Star Wars: Galactic Starcruiser."
This unique resort experience will have guests "board" the starship Halcyon for a stay that puts them into an all-immersive world of Star Wars.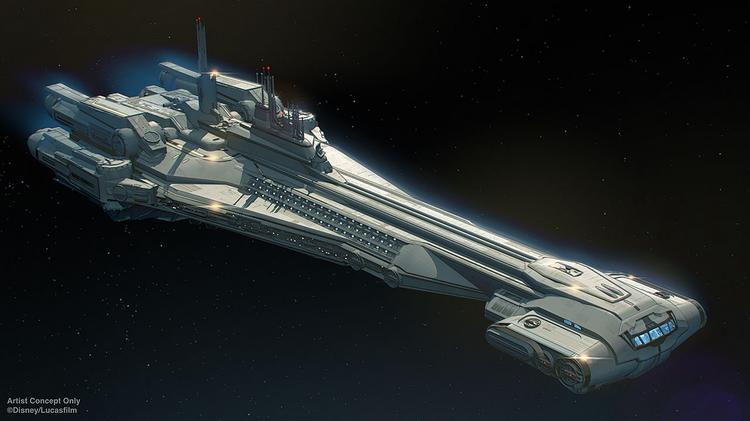 "Guests will get to spend multiple days living on board this star cruiser engaging with the characters and having all kinds of exclusive onboard activities," said Ann Morrow Johnson, executive producer/creative director with Walt Disney Imagineering, via a Disney Parks Blog video.
The news was among the first to come out of The Walt Disney Co.'s D23 Expo 2019 in California, an annual show where the media giant shares many upcoming additions and projects across theme parks, film, media, digital, merchandising and more.
That's because the experience will reportedly include a "port day" in Batuu, the planet and setting of Star Wars: Galaxy's Edge at Disney's Hollywood Studios, which opens on Aug. 29.
The official timeline for the new resort has yet to be revealed, but Disney has been working on constructing it for several months, based on state permits already filed over the past year.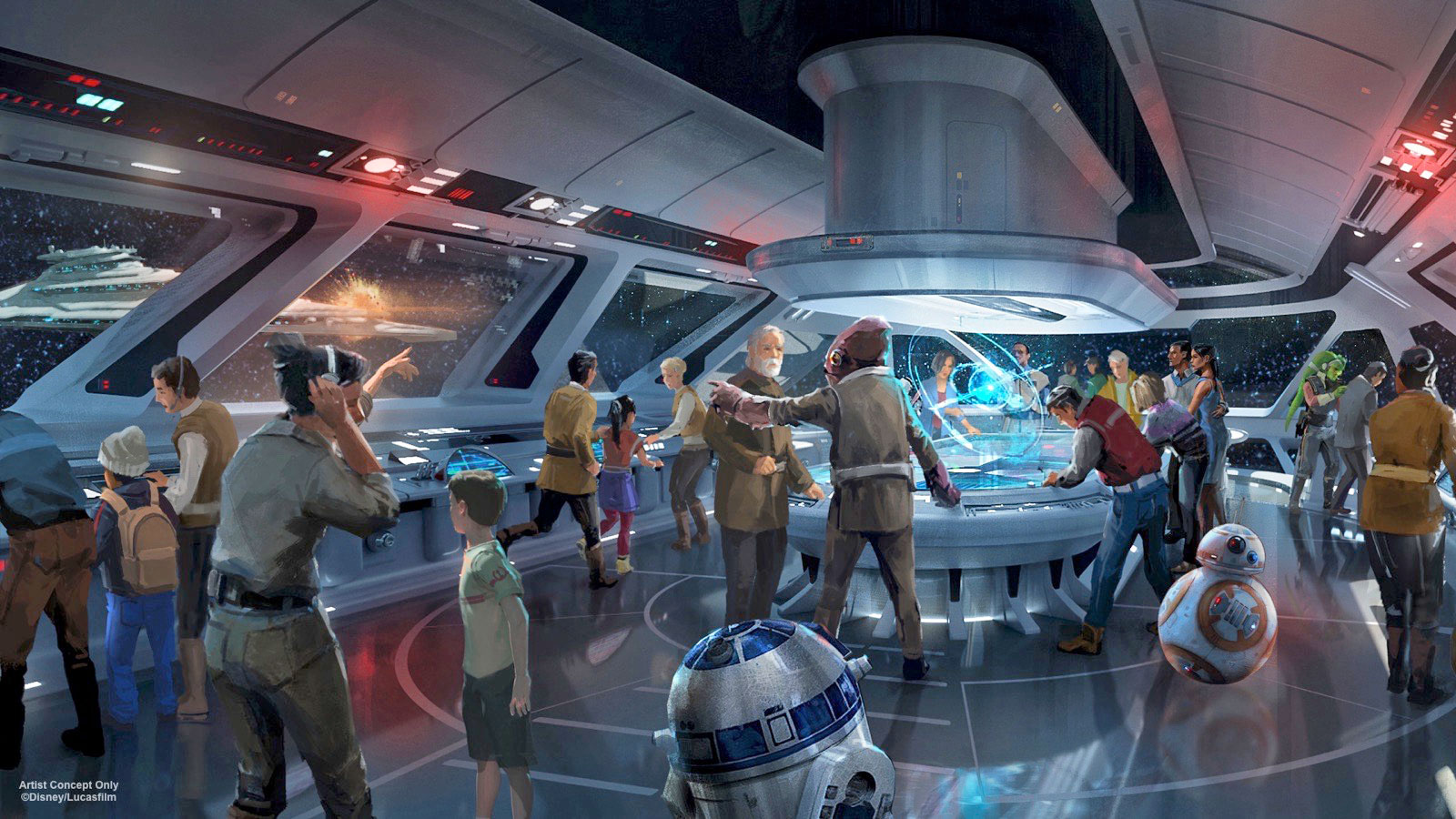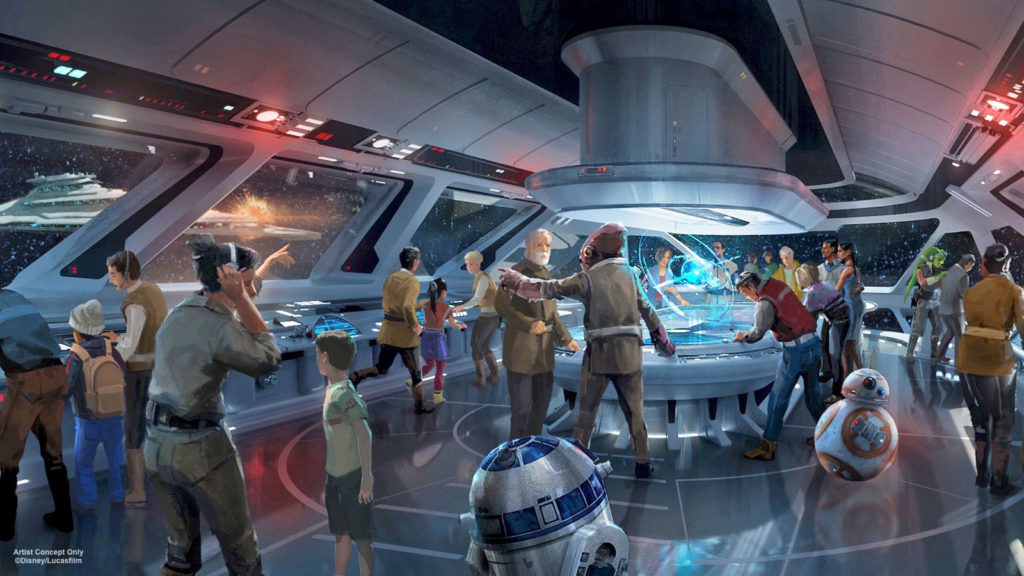 Here's how they previously described the Resort:
This first-of-its-kind resort will combine luxury with complete immersion into an authentic Star Wars story. Guests' journey through space will start when everyone departs together for a multiday Stars Wars adventure by boarding a starship alive with characters and stories that unfold all around them during a voyage through the galaxy. At the resort, guests immediately become active citizens of the galaxy and can dress up in the proper attire. Every resort window also will have a view into space. The opportunity for immersion at this resort also will stand out among all Disney resorts around the globe, as it will be connected seamlessly to Star Wars: Galaxy's Edge at Disney's Hollywood Studios, allowing guests a total Star Wars experience.