WonderWorks Orlando, the indoor amusement park for the mind, has over 100 hands-on exhibits for guests to play and interact with. With three floors of science-focused fun, there is something exciting to catch your eye around every corner. From the virtual sports experience to the shuttle lander simulator, WonderWorks will keep the family entertained for hours on end. While there are a plethora of activities to do, here is a list of the top 10 must-sees at WonderWorks. The things you can't miss when you're there.
The top 10 must-sees at WonderWorks are just a starting point for your family. Take some time out of the hot sun and enjoy and entire day!
1. The Inversion Tunnel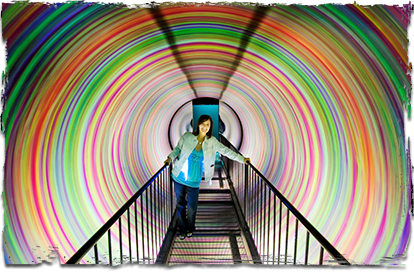 Almost everyone who enters the building will pass through this iconic feature, but it's worth noting as a must-see. Since WonderWorks exterior is known for its signature upside-down look, guest must be turned right-side-up again in order to play. That's where the inversion tunnel comes in! It's a mind trick that leaves every guest amazed when they come out on the other side.
2. The Hurricane Shack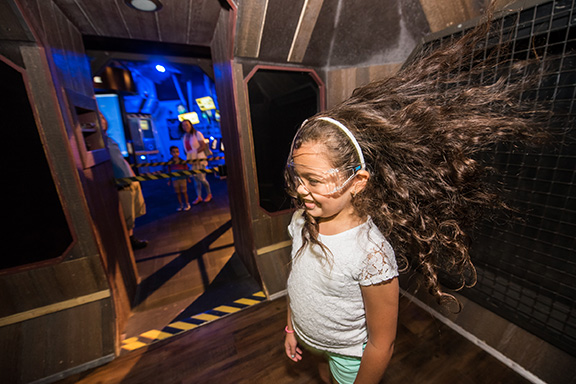 No stranger to hurricanes themselves, WonderWorks offers guests an opportunity to experience the high winds of this natural disaster in a simulator experience that will blow you away. Guests who are up for the challenge will experience the feelings of 84 mph wind gusts, which is the same power of a category one hurricane.
3. Bubble Lab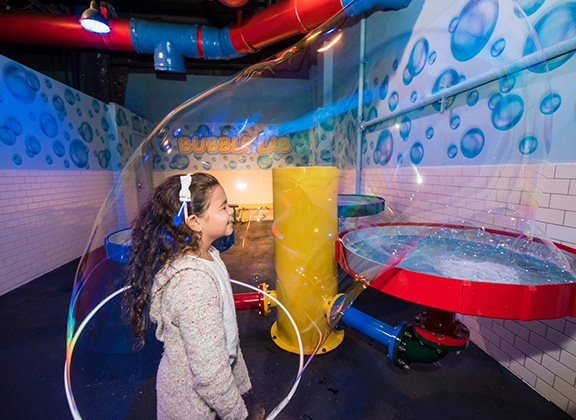 No matter your age, WonderWorks' Bubble Lab is sure to wow everyone! Step into the lab and create the biggest bubbles of your dreams – so big you can even fit inside of it! Kids and adults alike can't get enough of this interactive exhibit.
4. Dig It! Interactive Sandbox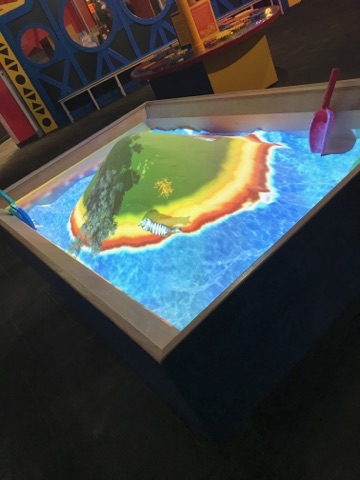 Over in their Imagination Lab, WonderWorks takes a playground classic and brings it to life. Their Dig It! Sandbox uses interactive technology that allows guests to build active volcanos or dig deep down in the sea. Animals and more roam the surface of the sand as the scenery changes with every move. This exhibit is sure to keep you entertained for a long time.
5.WonderCoaster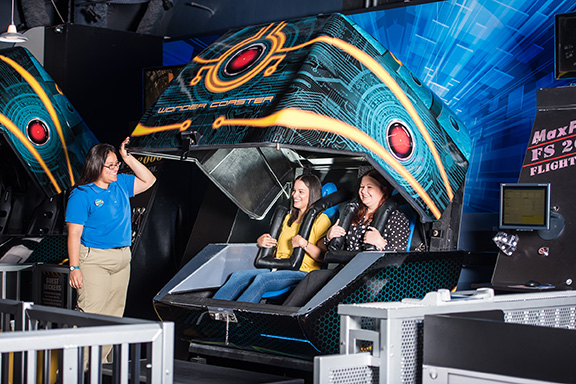 WonderWorks may be an indoor attraction, but it has all the thrills of your favorite amusement parks. Don't believe us? Just check out the WonderCoaster, and you'll know exactly what we're talking about. WonderWorks' virtual coaster experience offers guests a thrill-seeking experience without ever leaving the facility. With several different virtual tracks, this exhibit is sure to offer every guest the perfect ride experience.
6. Human Gyroscope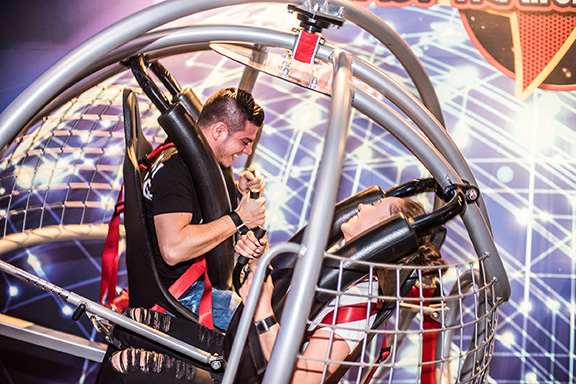 As part of the Space Discovery Zone, WonderWorks challenges its guests to an Astronaut Training Experience complete with the ultimate test – the Human Gyroscope. Only the bravest guests dare to take on this challenge as they spin round and round, experiencing various g-forces and a sense of weightlessness.
7. Illusion Art Gallery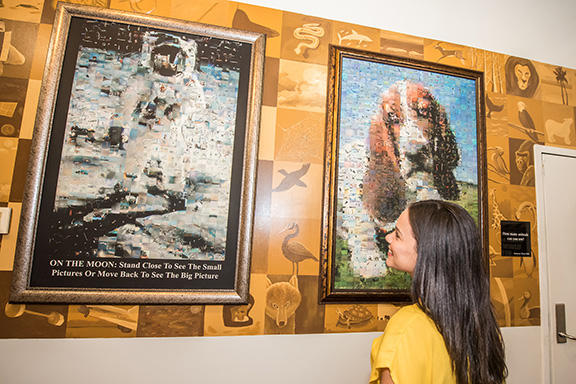 As guests make their way from floor to floor, they will get the chance to interact with some mind-bending illusion art. From optical illusions to crazy collages, the art gallery fosters a new sense of wonder for guests as they explore the building.
8. Glow-In-The-Dark Ropes Course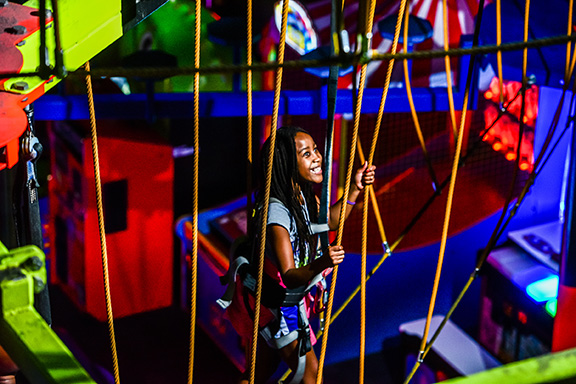 WonderWorks offers guests an opportunity to face their fears on a multi-level ropes course meant to challenge them physically and mentally. Guests will have to make their way through several challenging obstacles meant to face their fears and give them the strength to overcome them.
9. 4D XD Theater
Grab your 3D glasses and take a seat in the 4D XD Theater for an experience like no other. With several different movie options, each one will take guests on a wild ride that brings them right into the movie.
10. Laser Tag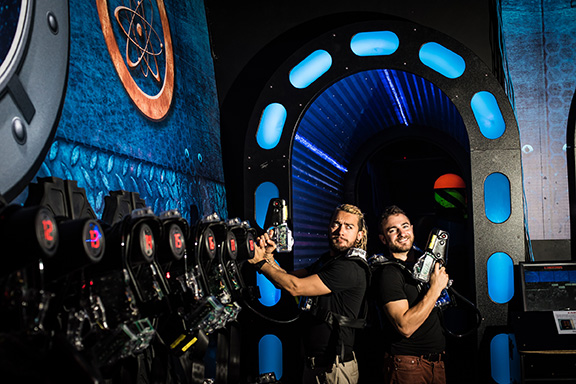 Challenge your friends and family to a round of laser tag and see who comes out on top. Once players are strapped up, they are set free in WonderWorks' state-of-the-art arena for a friendly competition.
WonderWorks has something for everyone! From kids to adults, this interactive science center will keep the whole family entertained. Guests typically spend three to four hours at this attraction, but there is plenty of fun on every floor to make a full day out of it. So start with the top 10 must-sees at WonderWorks and see where it leads you. For more information about WonderWorks, visit their website or go ahead aand BUY TICKETS HERE