International Drive, lovingly known as I-Drive, has such a plethora of things to do, it's a little bit mind-blowing. There is shopping, entertainment, restaurants, and multiple places that combine all three. So to simplify things a little, we are going to focus on one category at a time. This time around, we are focusing on 10 family favorites on I-Drive. Attractions that, in no particular order, make everyone in the family smile. Of course,  doesn't mean that you need to be with family to visit. They are just as fun with friends or on your own, and all of them offer a darn good time!
Take a look at our list of 10 Family Favorites on I-Drive.
1. ICON Orlando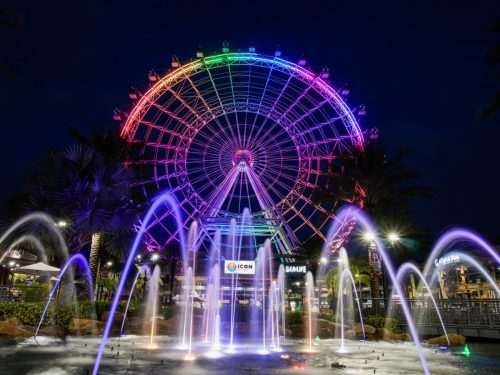 ICON Orlando, clocking in at 400 feet, is the tallest observation wheel on the entire east coast of the United States. On board one of the high-tech capsules, you'll be able to use interactive iPad tablets that let you explore the sights and landmarks you will see along your 'flight' path. On a clear day, you can see all the way to Florida's space coast. BUY TICKETS
2. Sealife Orlando Aquarium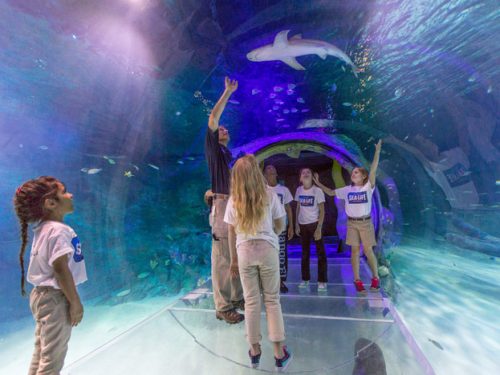 Sealife Orlando Aquarium, located in the ICON Orlando 360 complex, takes the aquarium experience to a whole new level! Come face-to-face with more than 5,000 creatures including colorful fish, seahorses, jellyfish, barracudas, a Giant Pacific Octopus, sharks, and more. From interactive displays to gigantic tanks full of aquatic life, a day at the aquarium is a must. Located just around the corner from the aquarium,
3. Madame Tussauds Orlando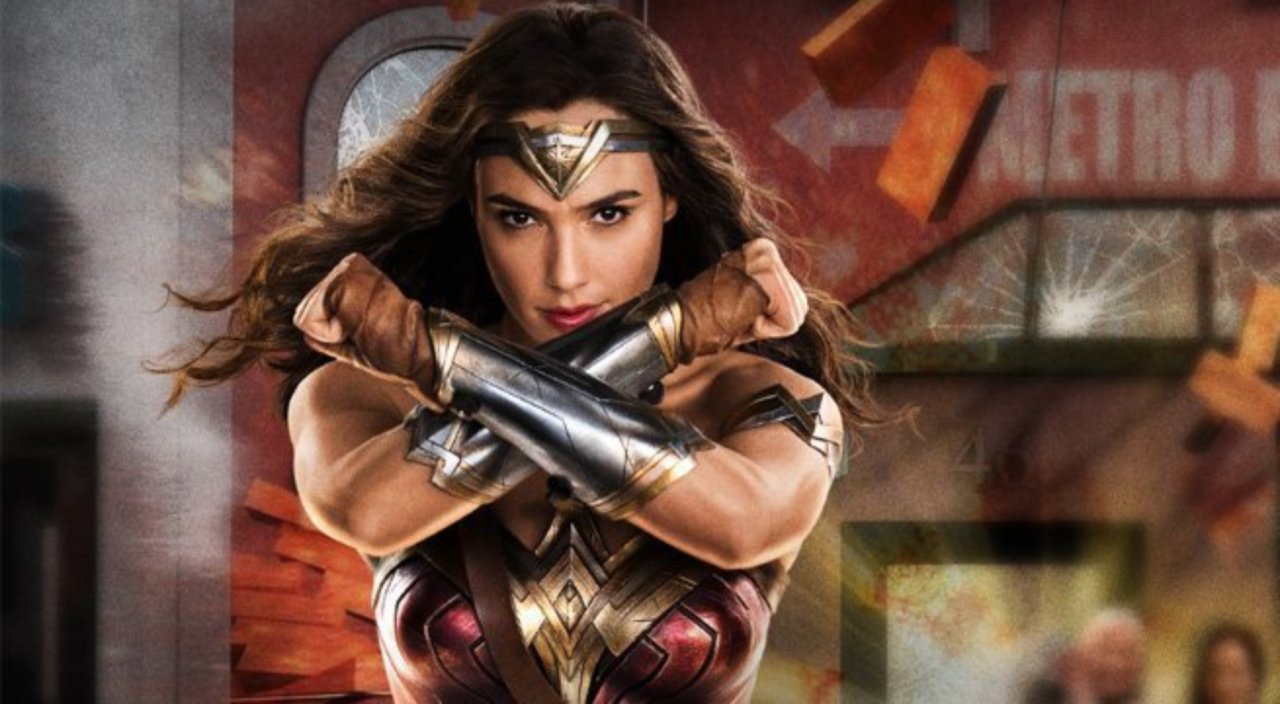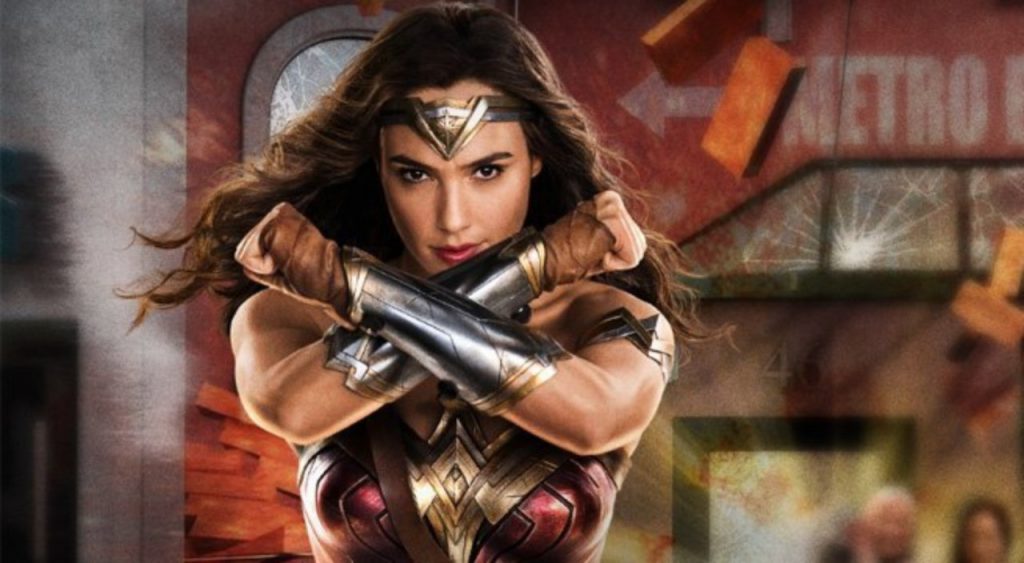 Madame Tussauds has become famous by featuring amazingly lifelike wax figures of history's and pop culture's most iconic people. The location here in Orlando includes figures of Jimmy Fallon, Pitbull, Shrek, Marilyn Monroe and the recently opened Justice League: A Call For Heroes exhibit, where you can meet your favorite crime-fighters like Wonder Woman, Batman, and Superman. Pose next to their famous figures and peruse the iconic gadgets used in the films. So grab your family, friends, and your camera so you can snap a selfie with the rich and famous begging to hang out with the one and only – YOU.
4. Skeletons: Museum of Osteology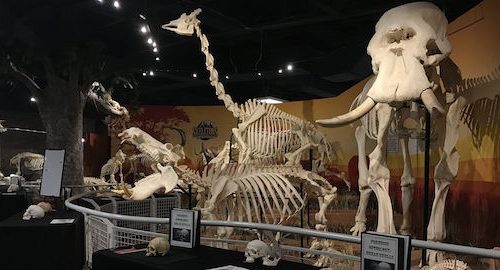 Skeletons: Museum of Osteology has over 450 real animal skeletons in never-before-seen poses and dioramas. Enjoy 40 captivating exhibits that will give you a new perspective and appreciation for the animal kingdom. From interactive touch tables to flawless displays, this museum is a unique place you have to visit on your trip to Orlando.
5. WonderWorks Orlando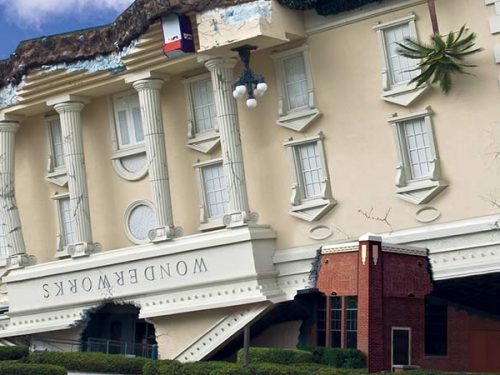 Known as an "amusement park for the mind", WonderWorks is a upside-down wonder full of fun educational experiences. The hardest part will be choosing where to begin. Visit the Physical Challenge Zone, Natural Disasters, Light and Sound Zone, Space Discovery, the Imagination Land, the Far Out Art Gallery, the Laser Tag Arena, Indoor Ropes Challenge and the 4D XD Simulator Ride.  WonderWorks Orlando is a fun, entertaining play day for all ages, so don't wait!  Buy your tickets HERE.
6. Ripley's Believe it or Not Orlando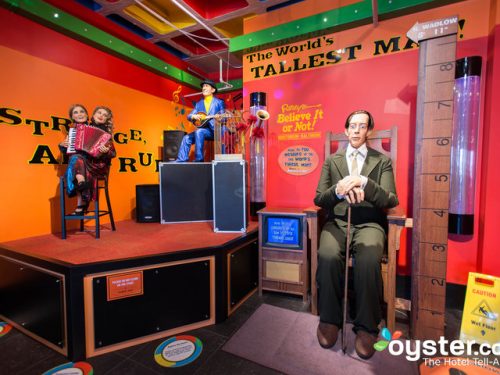 Ripley's calls its collections "Odditoriums", a name for items that range from a dress made out of licorice to the world's smallest deck of cards. Orlando's location has 16 galleries and hundreds of unique showcases to explore, the photo opportunities are endless and the odd and bizarre wait around every corner.
7. Fun Spot America Orlando

"It's Huge!"  Ask any Central Floridian what that means, and they will point you in the direction of Fun Spot. This is one of America's only family-owned theme parks and home to Orlando's only wooden roller coaster. Adults and kids alike enjoy their multi-level Go-Karts, thrill rides, family rides, and an arcade midway. Enjoy a day riding on the bumper boats, The Revolver Ferris Wheel, the Paratrooper and so much more. SO grab some cotton candy and relive your own childhood at Fun Spot!
8. Putt-Putt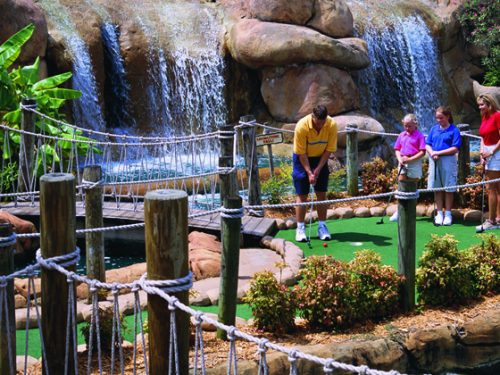 No trip to Orlando is complete without a little Putt-Putt. Combine your family's sense of adventure with a challenging game of miniature golf at Congo River Adventure Golf. Or have a friendly game among a giant waterfall and a pirate ship or two at Pirate's Cove, and explore mysterious caves at Lost Caverns Adventure Golf. A quick word to the wise, putt-putt in Florida is best played when the sun starts to go down.  The beautiful evening weather makes it that much better.
9. Orlando HeliTours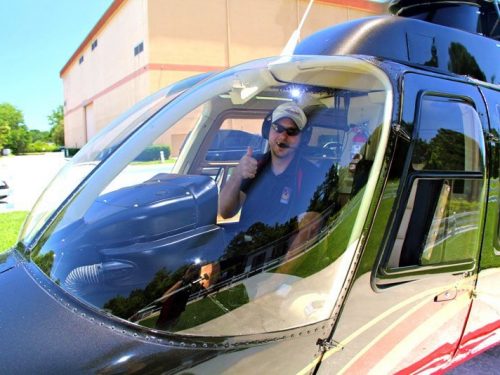 Orlando HeliTours is Orlando Florida's premiere helicopter tour company, providing scenic flights over Orlando and its world-famous attractions. Whether it's flying over Walt Disney World's Downtown Disney, Animal Kingdom, Epcot or Florida's Butler Chain of Lakes you will experience some of the most breathtaking views of the most amazing places in all of the United States. Orlando HeliTours offers the highest level of safety and service in Florida and all in air-conditioned comfort! Choose from Seaworld Adventure Tour, Seaworld/Universal Combo Tour, Celebrity Grand Tour, Disney Spectacular Tour, and many more!
10. I-Drive NASCAR Kart Racing

If you are looking for a place that has everything you need to get your heart racing, adrenaline pumping, excitement flowing, indulge in a delicious meal and refreshing drinks, spacious rooms to host special events and be able to get a little shopping out of the way, I-Drive NASCAR is just what you are looking for! At I-Drive NASCAR, rain or shine, the excitement is always guaranteed! Here you will find an indoor, adrenaline-fueled and fun environment with state-of-the-art electric go-karts that can reach up to 45MPH. There is an arcade area with over 60 games, 3 pool tables, and a 4-lane bowling alley, a full-service restaurant and bar with happy hour specials that give you a 180-degree view of our race track.
There you have it! Our list of 10 family favorites on I-Drive. Which ones will you visit?