Beyond being a popular destination for beach lovers, shell finders and sunrise strollers, Daytona Beach offers endless fun activities and adventurous outings. In fact, there's something about the warm summer sunshine and bright blue skies in Daytona Beach that makes people feel like the world is theirs for the taking.
A vacation here is the perfect excuse to start tackling that bucket list of things you promised yourself you'd do. Hone in on your adventurous spirit and try something new! Which one of these activities is a "must-try" on your list?
Bucket List Item #1: Drive a Real Race Car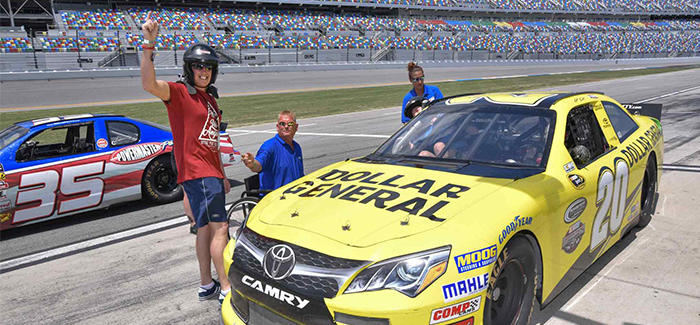 Those with the need for speed can always find a warm welcome in Daytona Beach, known far and wide as home to the World Center of Racing. Feel the thrill that so many race car lovers have felt before you — one that can only be found in the place where countless racing legends have been born: Daytona International Speedway. At the NASCAR Racing Experience, you can experience the thrill of the race firsthand in the driver's seat! Those who are still slowly growing into their driving destiny can still get in on the action with a shotgun ride-along with a professional racing instructor. It's an excursion that will make you appreciate Daytona Beach's racing history in an entirely new light.
Bucket List Item #2: Learn to Surf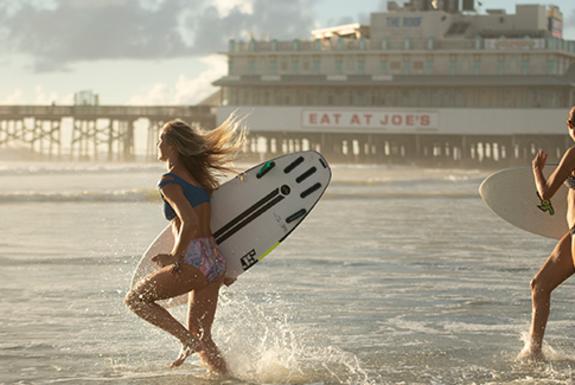 Have you ever wanted to hang 10? Or how about simply ride a wave and connect with nature? Daytona Beach was named one of Florida's top 13 surf spots by Coastal Living magazine, and with good reason. There are many surf instructors in the area who offer lessons ranging from beginner basics to more advanced, and everything in between. Plus, with so many local surf shops within easy reach, you won't have to worry about bringing your own board or gear — all of the essentials are available for rent. Learn more about where to learn to surf in Daytona Beach — cowabunga!
Bucket List Item #3: Go Parasailing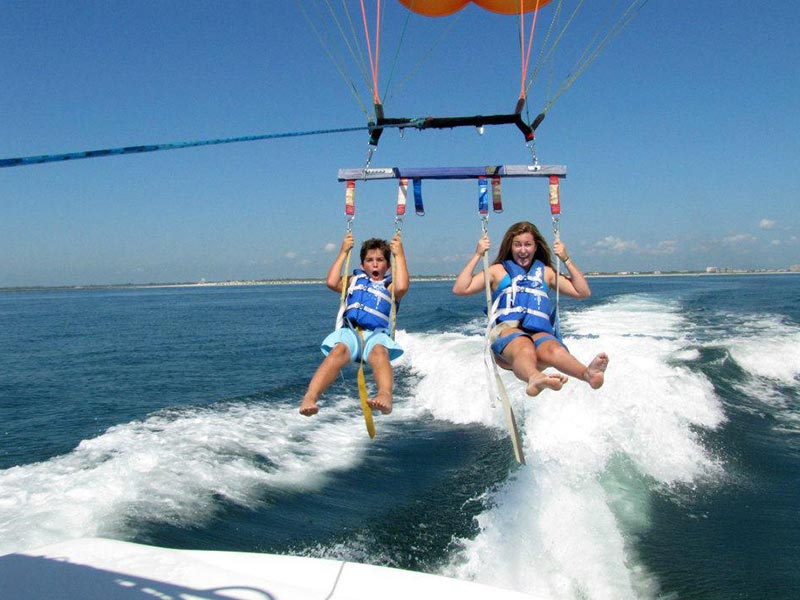 Take to the skies on your next vacation and see the Daytona Beach shoreline from an entirely new perspective! Parasailing in Daytona Beach is an exhilarating way to experience the area's gorgeous views while trying something new. You can even participate side by side with your adventure buddy, thanks to the double- and triple-seat rides available. Once you've seen Ponce Inlet Lighthouse, the Intracoastal Waterway and an array of wildlife from up above, you won't ever want to come down!
Bucket List Item #4: Try Skydiving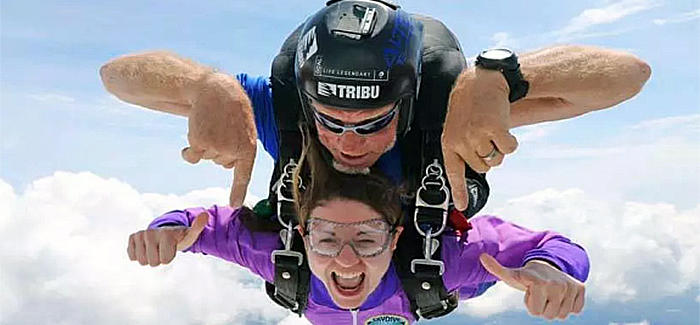 The activity topping many bucket lists is a free-fall adventure that takes the excitement to a whole new level! If you've ever considered skydiving, you won't want to miss the chance to take part in this experience with Skydive DeLand. This world-class skydiving operation is located within an easy half-hour drive of Daytona Beach, and it provides all of the gear and expert instruction you'll need. Never jumped out of a moving airplane before? No problem. Tandem skydiving is the most popular way for first-time jumpers to feel the thrill of a jump, without being on their own. This allows you and an experienced instructor to jump together from an aircraft cruising at nearly 14,000 feet in the air. Talk about letting your carefree spirit soar!
Sure enough, Daytona Beach has quite the history of adrenaline junkies and risk-takers. There are many ways to get a rush on your next getaway. See if you can cross these items off your bucket list — start planning your trip today!