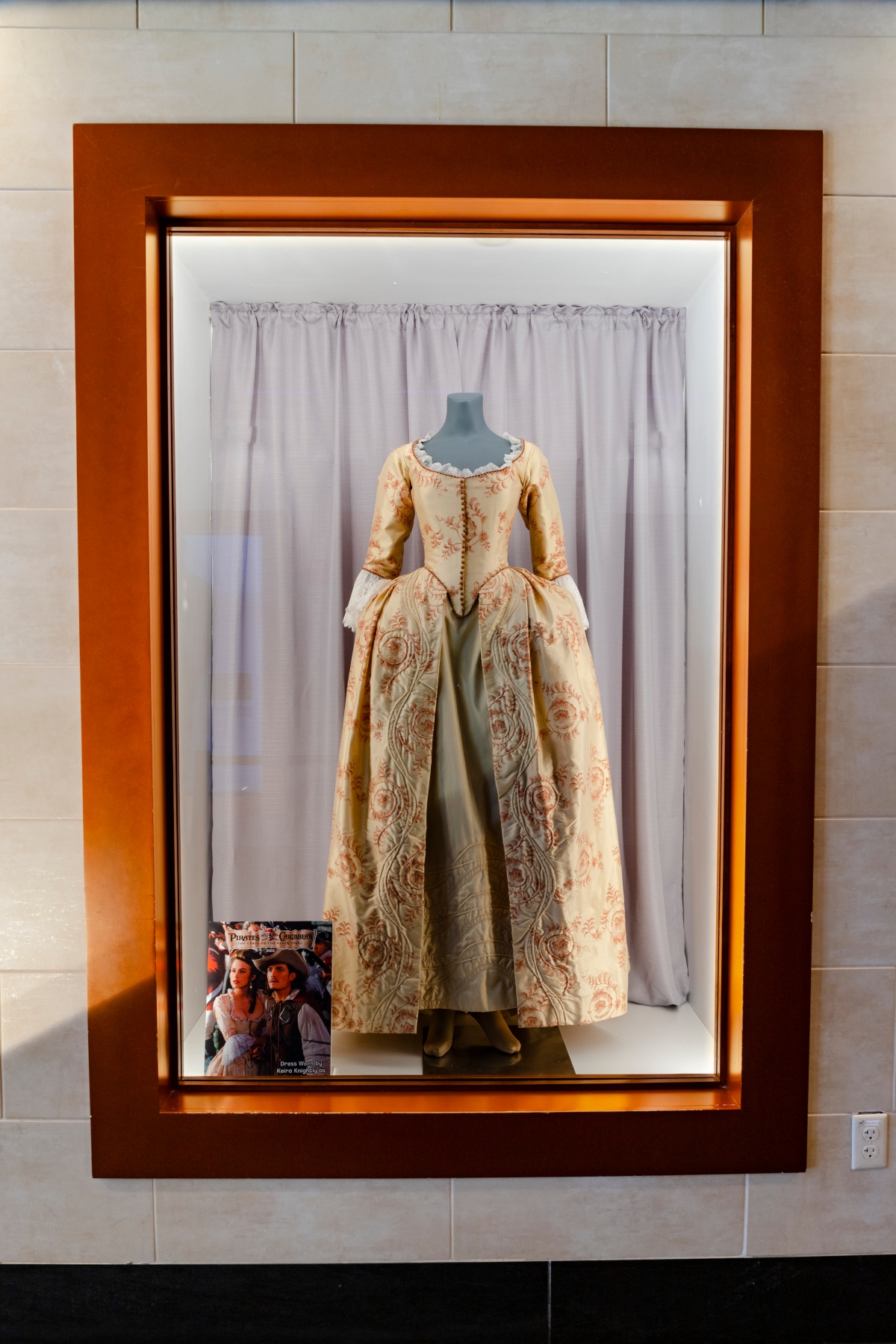 Pirates of the Caribbean has been a staple at Walt Disney World since the ride opened on December 15, 1973. In 2003, Disney brought this beloved attraction to the silver screen with the July 9 release of "Pirates of the Caribbean: The Curse of the Black Pearl." Now, you can see one of Elizabeth Swann's (Keira Knightly) dresses at Planet Hollywood Disney Springs.
A History of Showcasing the Best from Hollywood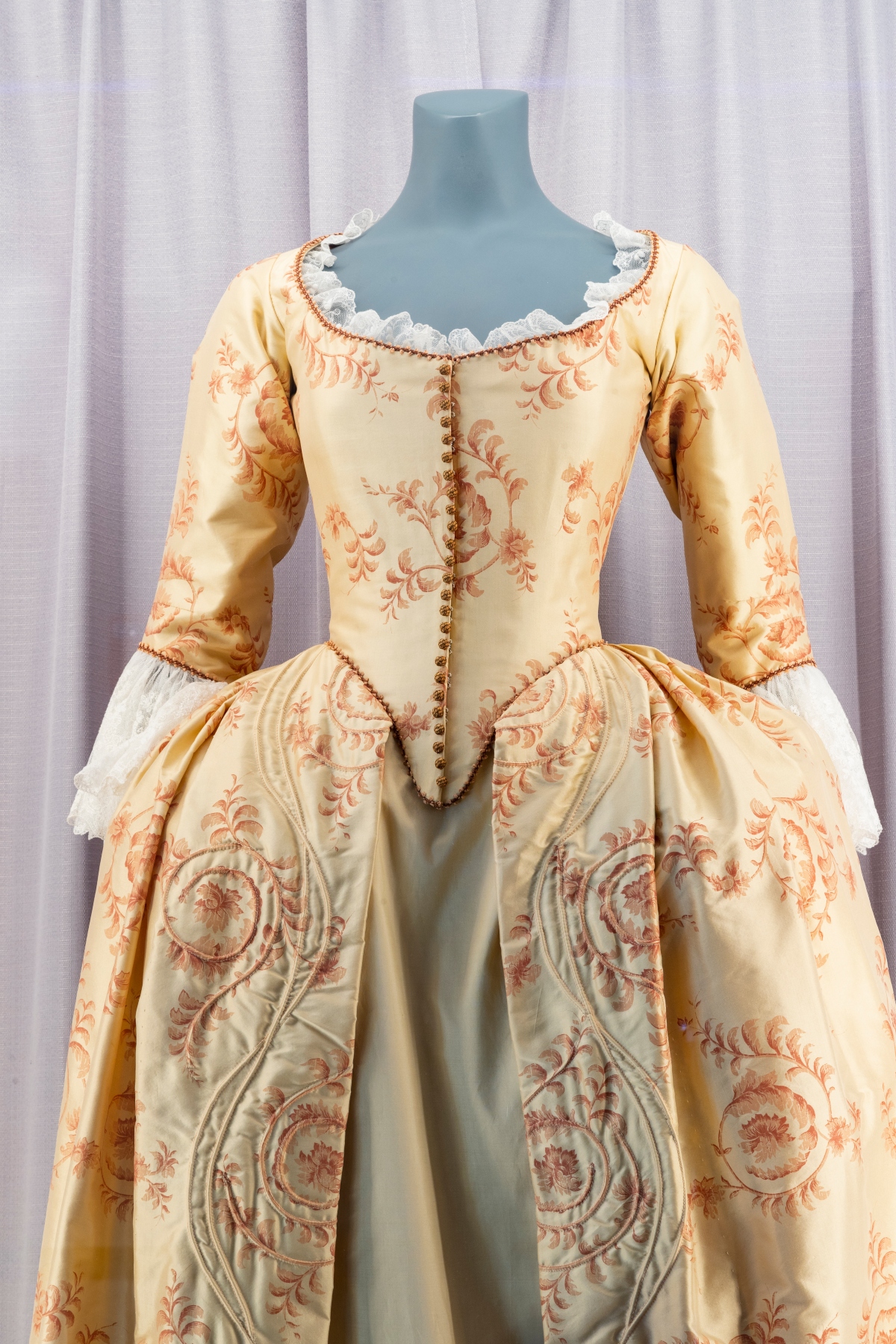 Since 1991, the Planet Hollywood name has been synonymous with iconic movie costumes and props. The collection includes icons such as Dorothy's dress from "The Wizard of Oz," Superman's costume from the 1978 "Superman" movie, Wolverine's bone claws from "X-Men Origins: Wolverine," and many more. The collection contains over 50,000 pieces that are used for display in the restaurants and hotels throughout the world.
Planet Hollywood Disney Springs is the flagship location, and many of the new and exciting pieces find their way there for display first! That is the case with this beautiful dress, which they acquired last year.
How Did They Get This Piece, Anyway?
Once filming has completed, stars often get to keep costumes, props, or other items from the process for their personal collection. It is also common for studios to keep these items for use in other productions or for their own archives. Sometimes, stars and studios clean out their closets (literally and figuratively), and these items end up at auction. This dress went on the auction block in August 2020, and Planet Hollywood was the lucky winners!
But How Do We Know it's the Real Thing?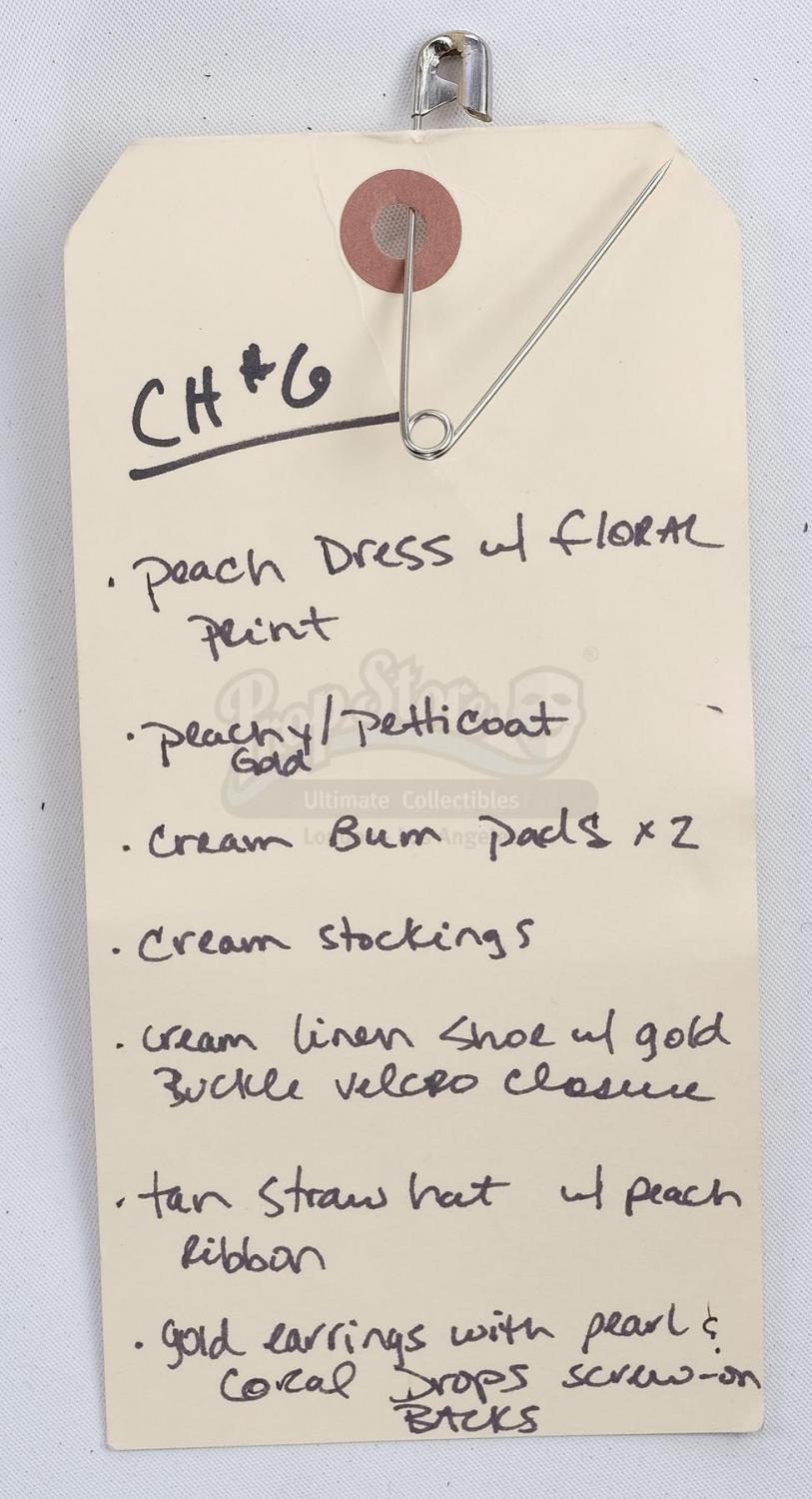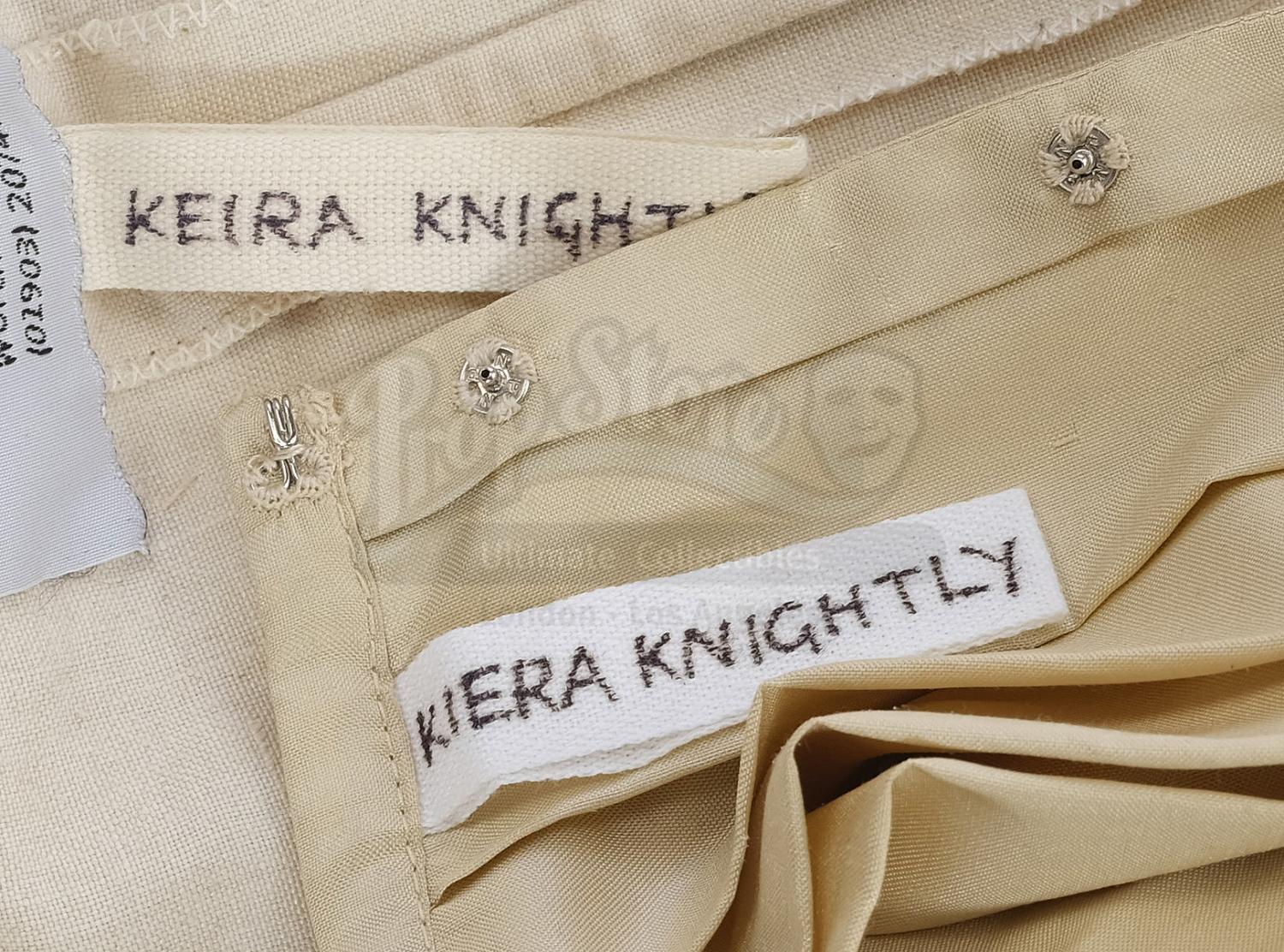 In addition to a Certificate of Authenticity from Disney Auctions, it also came with the original wardrobe tag that details all of the components that were worn during the scene. There are also customers' bias labels sewn into the dress with Knightley's name hand-written on them.
Bringing Elizabeth Swann's Dress to Disney Springs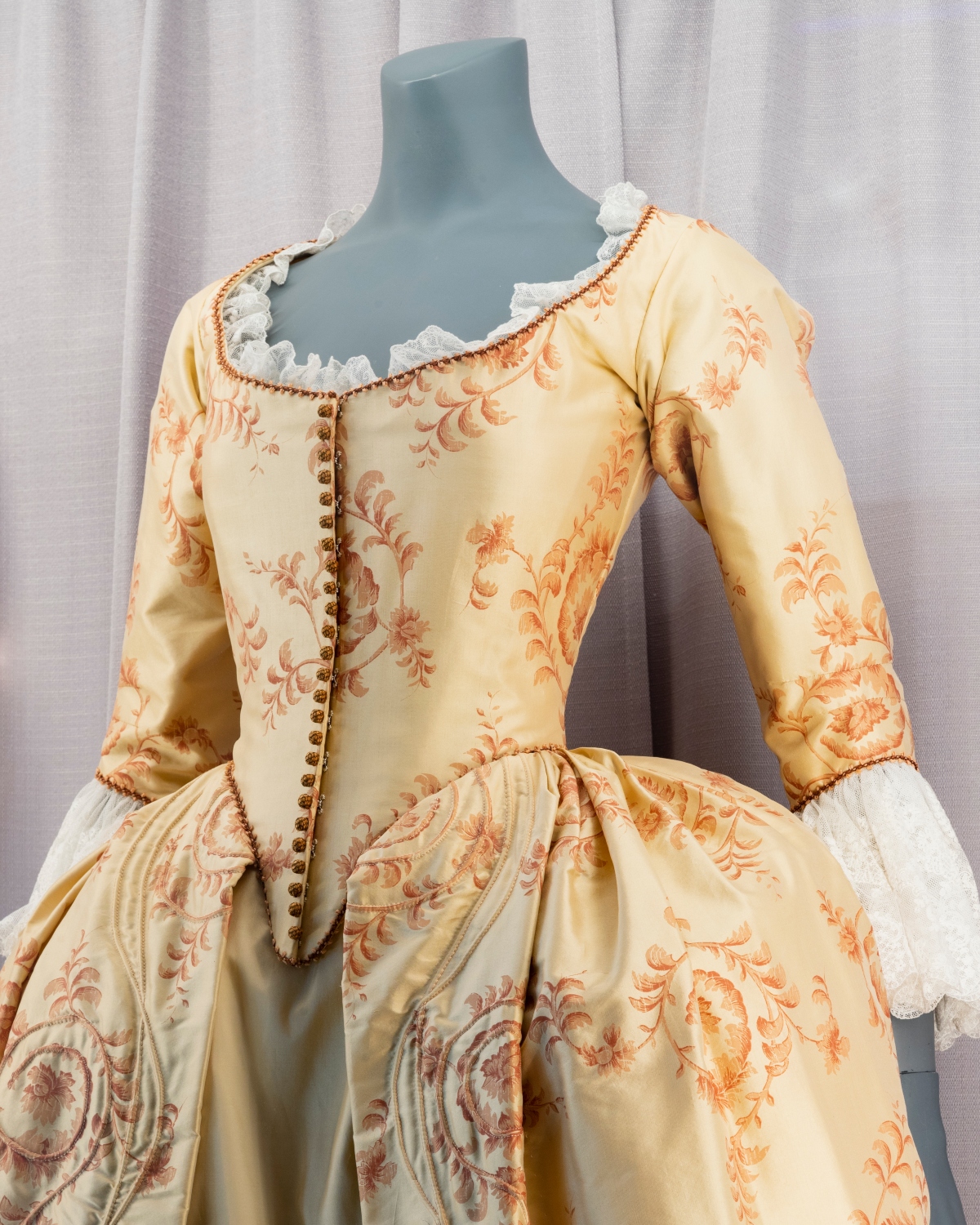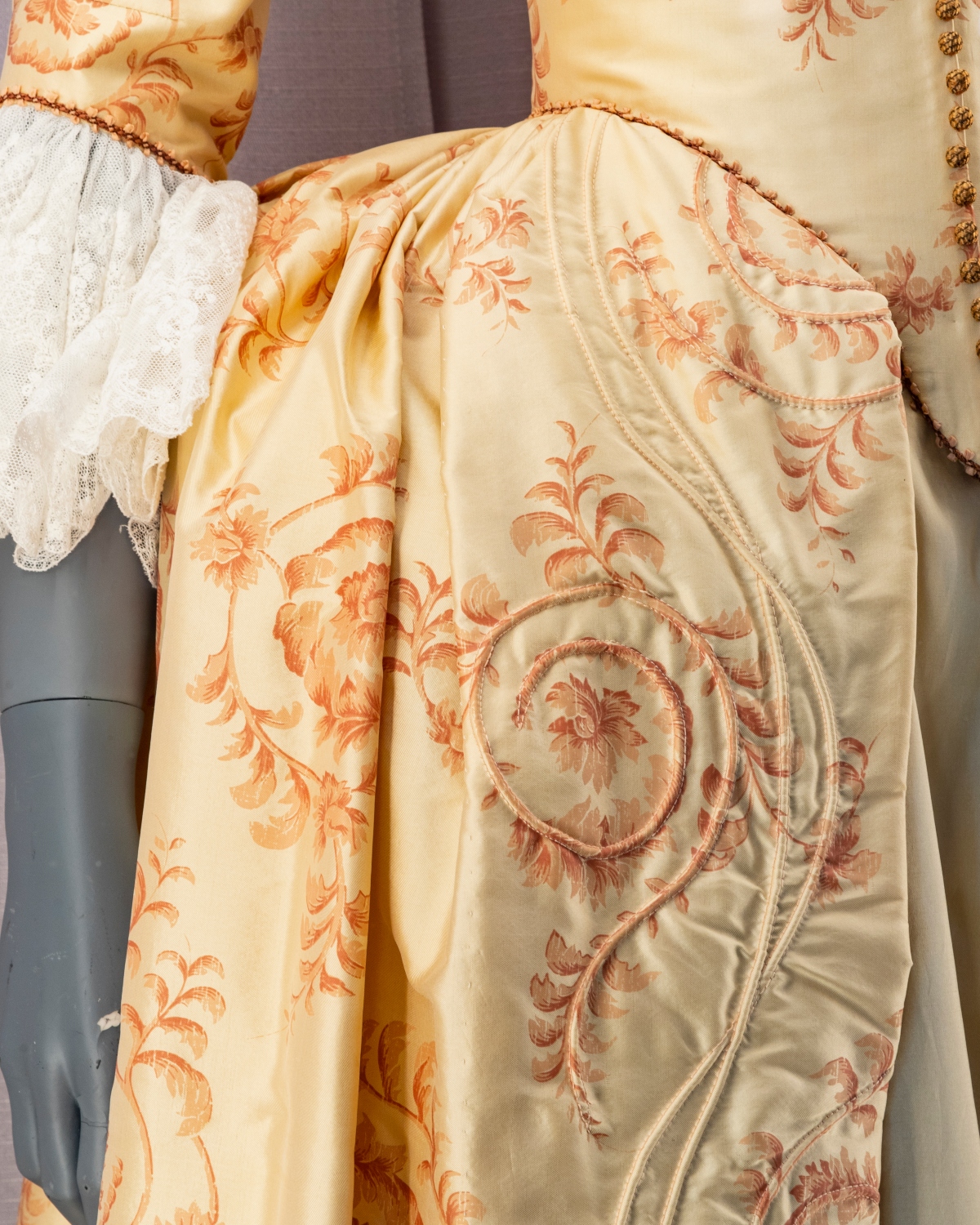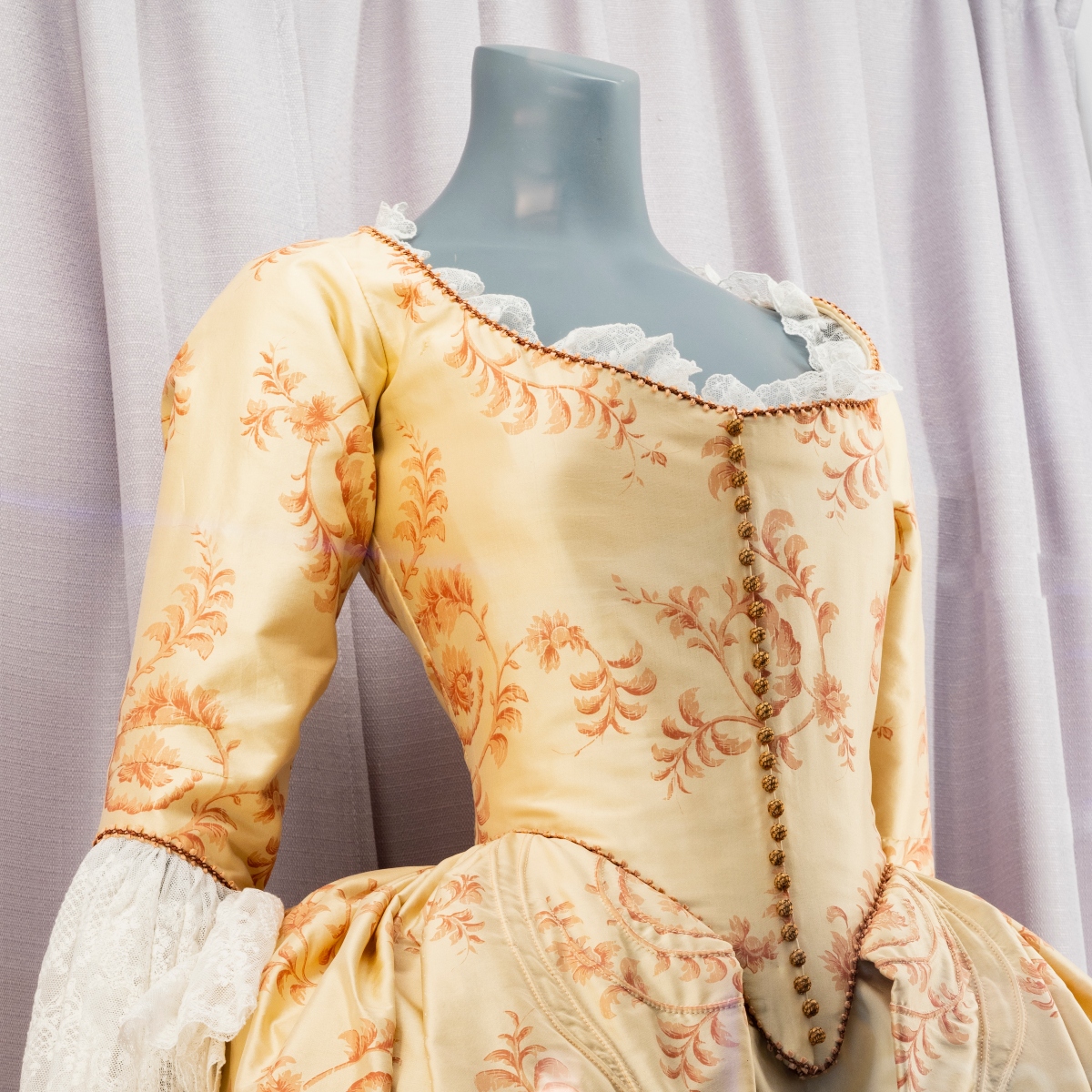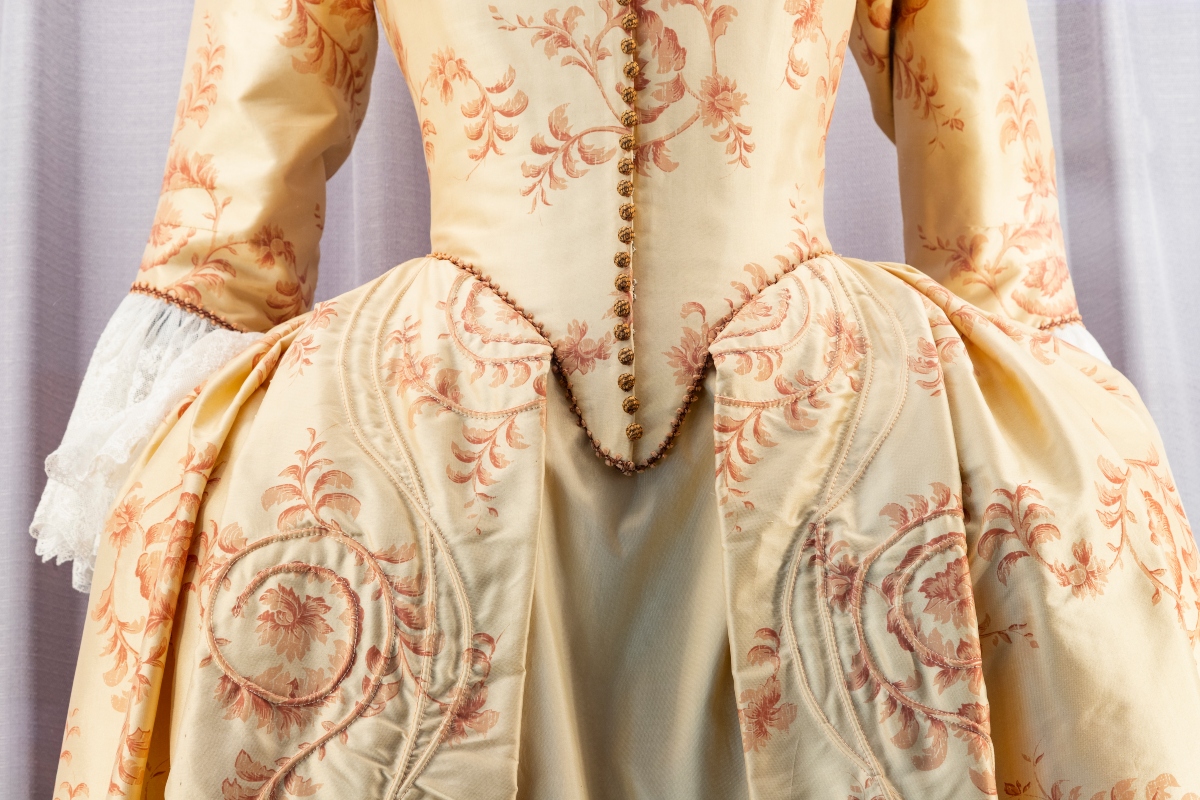 It is important to Planet Hollywood to highlight pieces from their collection that have a connection to the restaurant or hotel's location.  What could be more fitting than Elizabeth Swann's dress at Disney Springs?  They knew that they had to showcase this gorgeous piece in the lobby so that guests waiting to dine could experience a piece of the "Pirates" magic up close.
On October 13, 2020, the team hand-carried the dress from the warehouse in Orlando to the restaurant at Disney Springs.  Once on-site, they put the dress on a custom-sized mannequin (they were fortunate that the auction house gave it to them as a bonus!), and gently placed the dress into its new home.
Planet Hollywood hopes that you will have the opportunity to visit Disney Springs to see this gorgeous dress as well as the other 200+ pieces of movie memorabilia that are on display!