Every year Orlando Magic basketball games are attended by fans from around the world, and this year was no different! With 115,000 international visitors from 110 different countries attending games this season, Magic basketball is clearly a global passion providing something for everyone. As the Magic closed out its 30th anniversary season in April, the team can reflect fondly on an incredible run that culminated with a trip to the 2019 NBA Playoffs. The Magic kept the crowds entertained all season long with their high-intensity team play, and exciting moments like buzzer-beating shots to win games.
Beyond the amazing action of the game, there was plenty of fun happening off the court! With a wildly funny mascot, performance teams, Fan Fest, and more there's never a dull moment at Amway Center.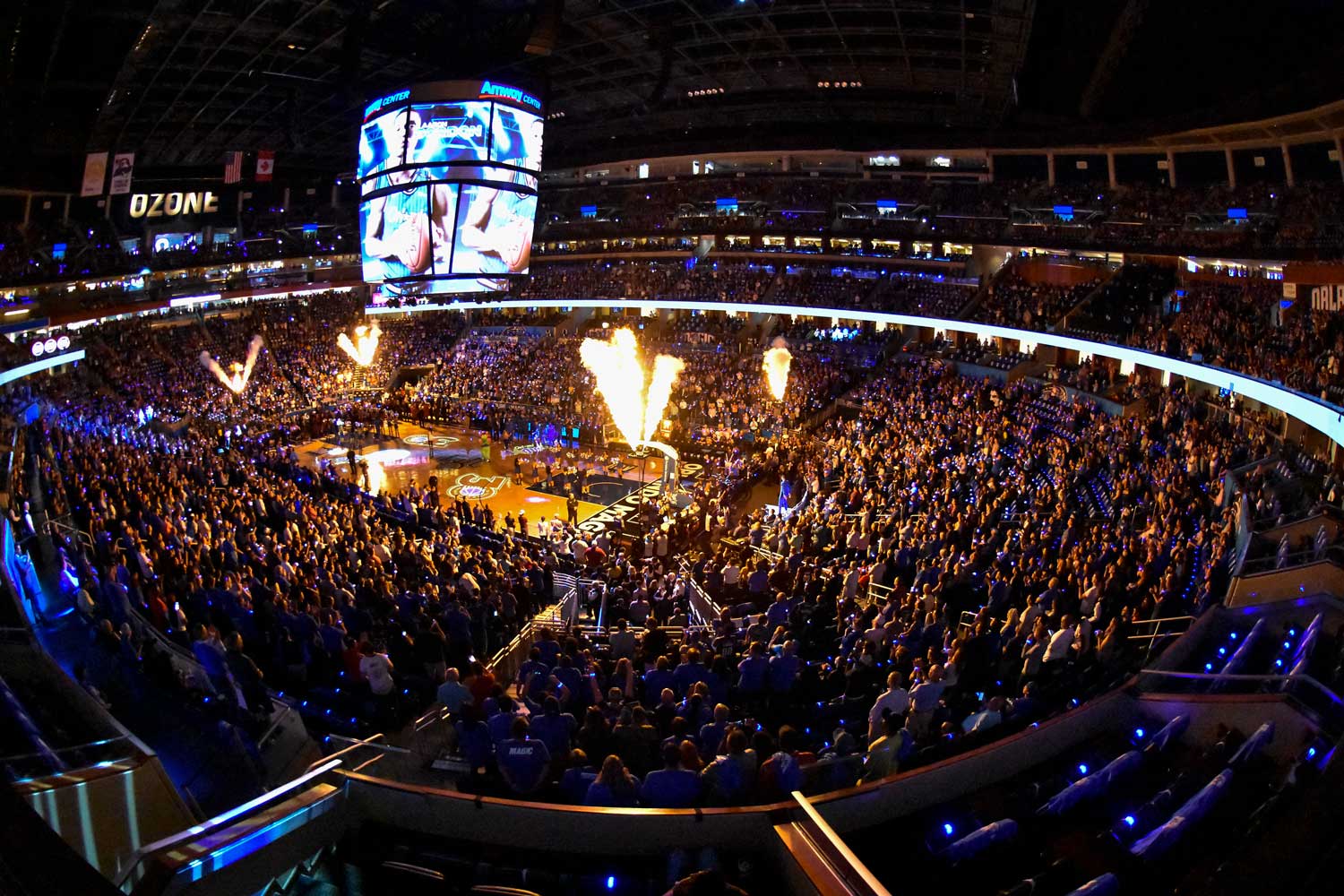 During the big games of the season, fans came early for Fan Fest on Church Street. During these pregame celebrations, there's fun entertainment right outside of the arena like a rock-climbing wall or basketball shooting stations, a video game truck, music by a D.J., and more!
This year, the 30th-anniversary celebration for the Magic never stopped. During Opening Night, the first home game of the season, the sold-out arena was rocking with a spectacular light show to start the night. Throughout the season there were special theme nights, called Classic Nights, that paid homage to the team's history with special entertainment. The Magic was Home for the Holidays with multiple games at Amway Center in late December that included special holiday-themed entertainment and events. At the end of the regular season in April, the team hosted a Fan Appreciation Night with special giveaways, entertainment and messages to thank the fans.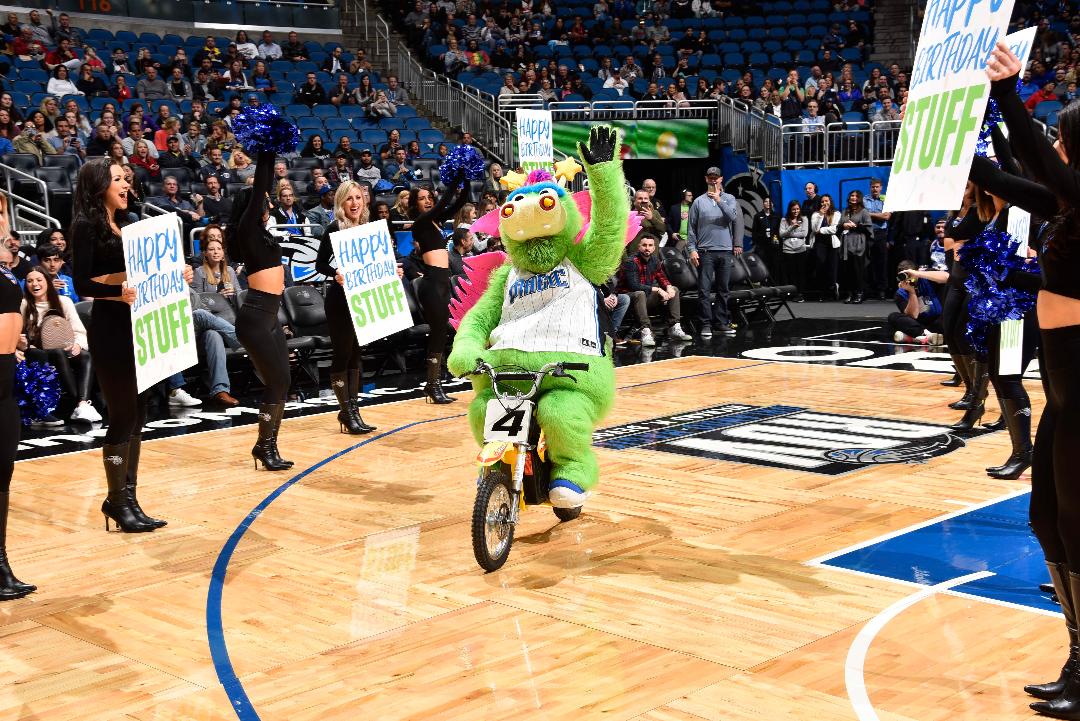 STUFF the Magic Mascot kept the crowd on their toes by being his charming and silly self. When he wasn't impressing everyone with the best breakdancing moves in the NBA, you could find him in the crowd helping to cheer on the team. If you were lucky, you saw STUFF make one of his famous half-court shots—WHILE FACING BACKWARDS! He is also known for his high-flying dunks! STUFF is one of the most exciting mascots in the NBA, and every year, a big birthday bash is thrown for him at a Magic home game, attended by mascots from all over the league.
The Orlando Magic Dancers are also a crowd favourite! Featuring 20 of Orlando's most talented dancers, these incredible women have entertained fans for the last 30 seasons, performing different dance routines every game.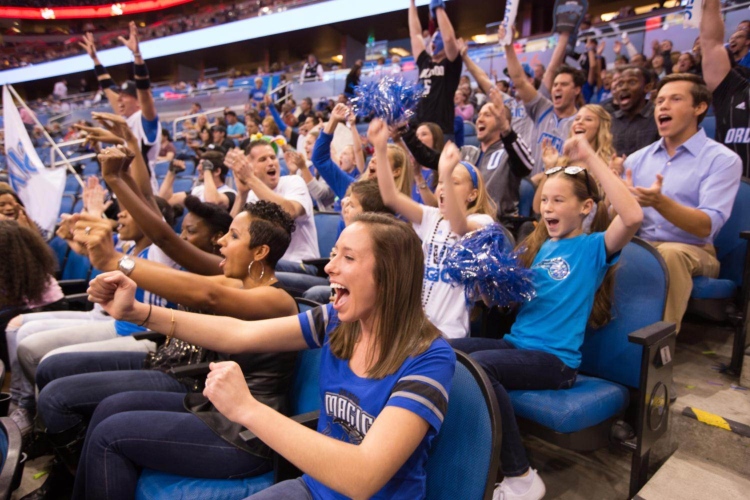 The party never ends at a Magic game. In addition to a variety of entertainment from start to finish and heart-pounding basketball featuring world-class athletes, the Amway Center has a wide variety of food to offer. Ever heard of fine dining mixing with sports? At the Amway Center you have! Enjoy exceptional cuisine at a sit-down restaurant that offers a spectacular view of the court. The Amway Center also offers traditional American gameday food like hotdogs, chicken tenders, and popcorn. There are so many options for great food around the arena, your craving is sure to be satisfied!
Every year is full of fun and excitement at Orlando Magic games. So, if you missed out on the 30th anniversary season, make plans now to be there next year. The season starts in October. If you're looking for world-class basketball, exciting entertainment, a family atmosphere, and incredible food, then an Orlando Magic game is the perfect place for you! Check back when next year's schedule of games is released and be sure to visit Amway Center during your next trip to Orlando. Be sure to get your tickets HERE.