WonderWorks Orlando, an attraction on International Drive, has added an exhibit revolving around STEM careers. It is called "I Think, Therefore I STEM." STEM is a national initiative to promote Science, Technology, Engineering, and Mathematics in schools and beyond. With WonderWorks committed to "Edu-tainment" this is a great addition for them. In fact, more specifically, WonderWorks' new exhibit targets young astronauts.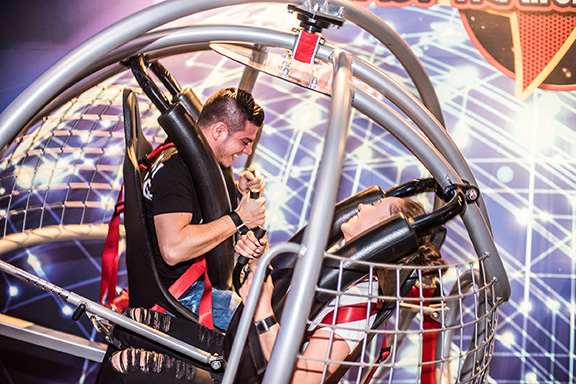 "As a nation, we have committed to highlighting STEM careers, and we want to help be a part of that," Brian Wayne, general manager of WonderWorks Orlando, said.
The attraction, noted for its upside-down exterior look, plans to enhance its current STEM lineup with demonstrations such as an egg drop, bed of nails, and origami art.
The science-based attraction is built around "wonder zones," which feature categories such as extreme weather, art, space discovery (including the astronaut-training challenge), physical challenges, and the Imagination Lab. WonderWorks also is home to an indoor ropes course, 4-D simulator ride, and laser-tag arena.
In keeping with the countywide mask restriction, face coverings must be worn at WonderWorks. The attraction also has implemented limited-capacity procedures, enhanced cleaning efforts, and emphasized social distancing in reaction to the coronavirus pandemic.
The display will spotlight specific careers in the science/technology/engineering/math category, starting with how to become an astronaut. Future featured jobs will include forensic scientists, zoologists, chemists, landscape architect,s and physical-education teachers. WonderWorks will use its social media platforms to gather input on additional selections.