WonderWorks Orlando is one of the most iconic sights on I-Drive. Inside the giant upside-down building are three floors of interactive, hands-on fun for the whole family. WonderWorks combines entertainment and education for an experience that challenges the mind and sparks the imagination. With so many things to do, there is something for everyone. Here are our top reasons why WonderWorks is a great place to visit with kids of any age.

Fun for All Ages
Many of the 100+ exhibits inside WonderWorks are perfect for younger family members. Lay on top of our infamous Bed of Nails, create bubbles of all sizes in the Bubble Lab, play a tune on our Giant Piano, and look at some imaginative taxidermy sculptures by Dr. Suess. The Imagination Lab is geared towards young children with exhibits such as the interactive sandbox, giant Lite Brite, magnetic gear works wall, and many fun games to play!
Thrills for Older Guests
For our older guests and those looking for a thrilling time, the basement is the place to be! WonderWorks is home to the first glow-in-the-dark ropes course in Orlando. Climb through 3 stories of exciting obstacles that everyone from a beginner to a more experienced climber will enjoy. Strap on your vests and compete in a fast-paced game of laser tag in our backlit maze arena. Outplay, outlast, and outshoot to be crowned the laser tag champion. Also located in the basement is a large arcade with games ranging from claw machines to more classic games.

Amusement Park for the Mind
WonderWorks aims to ignite a passion for science and art within every guest. Each of the main exhibits relates to a STEM education topic to help kids learn more about the world while still having a blast. Each Wonder Zone is themed around a STEM-related topic such as physical sciences, weather, space exploration, illusion art pieces, and light and sound.
The Outta Control Magic Comedy Dinner Show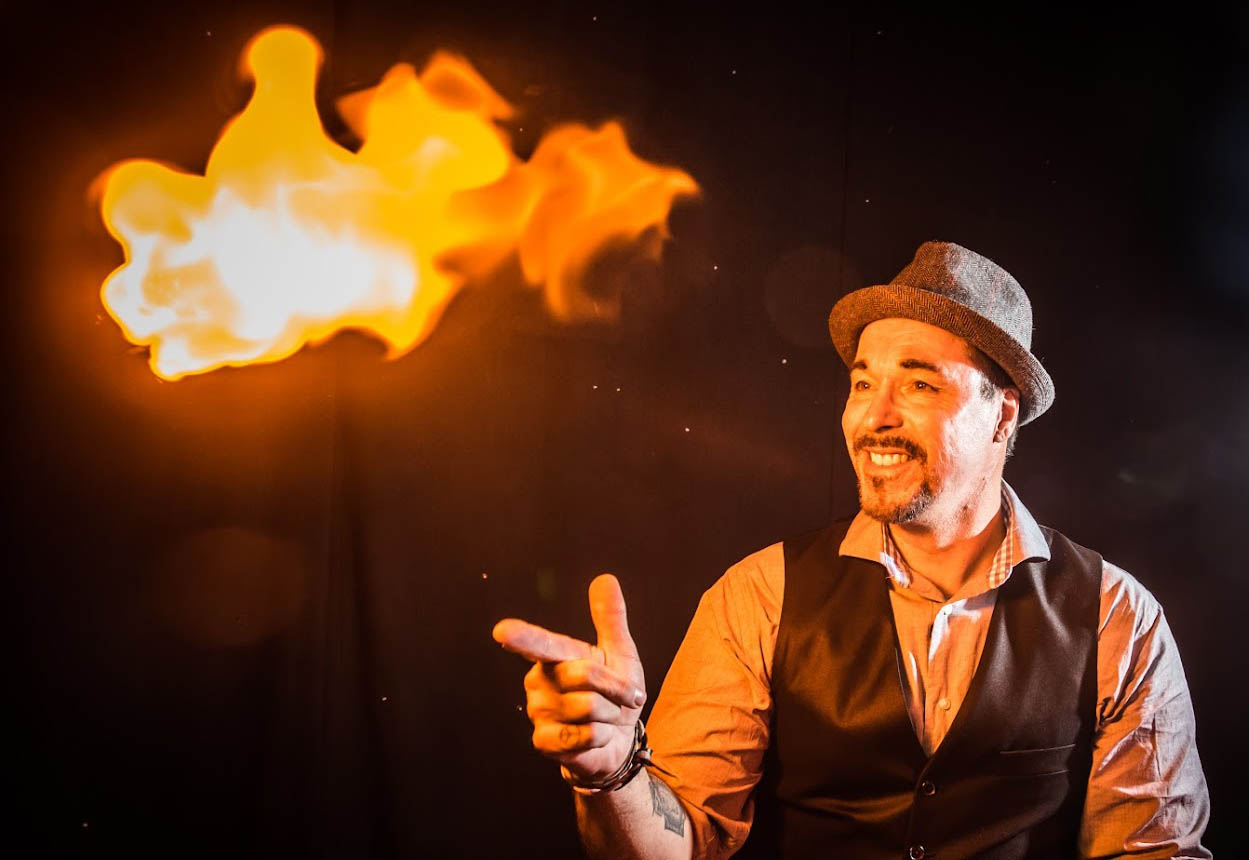 End your day with an exciting, entertaining, and magical dinner at the Outta Control Magic Comedy Dinner Show. This family-friendly magic dinner show is suitable for guests of all ages and is the perfect way to end your day at WonderWorks. Included with the show is an endless feast of fresh hand-tossed pizza, salad, soda, dessert, and more! It is a one-of-a-kind experience filled with non-stop laughter and audience participation.