Orlando Attractions Update – According to the Orlando Business Journal winter sports might be coming to Orlando! Central Florida could be home for snowboarders, surfers and fans of all sorts of extreme sports if Xero Gravity Action Sports LLC's turns its plans to build a $309 million sports facility into a reality.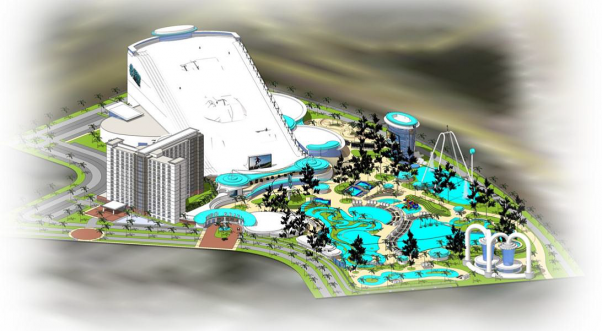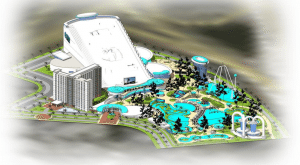 The Atlantic Beach-based company announced Feb. 10 it plans to build a sports resort in Osceola County that will offer myriad sports-related facilities and activities, as well as hotel and restaurant accommodations that could result in drawing more than 1 million annual visitors and generating millions of dollars in economic impact for the region.
According to a release, here's a list of what the proposed resort would contain — sit back 'cause it's quite the project:
"The resort will include a 14-story ski and snowboard mountain with nine snow tubing lanes; 5 acres of real surfing with up to 10-foot waves and a boogie boarding area; a 25,000-square-foot indoor/outdoor skateboard park; a USA-BMX sanctioned race track; two skydiving pods; a 20,000-square-foot indoor dodge-ball trampoline arena; a rapid river; rock climbing up to 140 feet; zip-lining throughout the park; two 14-story competition waterslides by WhiteWater; 20-foot to 120-foot free fall jump zones; an interactive four-story climbing/zipline/ropes challenge course; and snowball fight arena."
In addition, the project is expected to have a 250-room Hyatt-flag hotel with a rooftop pool and bar, a 2,000-seat amphitheater, swim-up bars and grottos, swimming pools, cabanas, day spa, retail and training facilities, restaurants and sports bars and the International Action Sports Hall of Fame, said the release. Also, more than 1,000 new jobs will be needed to operate the facility.
Watch this space…