Since opening Wild Florida has evolved way past the simple airboat rides on Cypress Lake that the Munns family originally envisioned. Cypress Lake covers 4,500-acres and is part of the headwaters for the world famous Florida Everglades. Since they moved to this stunning location in 1998 some of the Munn's twelve children have been laser focused on making Wild Florida a first rate eco-tourism attraction. Now the family-owned business is embarking on it's biggest expansion to date – a 75-acre drive-thru safari park scheduled to open by summer 2019.
 
It will be home to more than 100 animals including whitetail deer, zebras, water buffalo, wild boar and potentially  giraffes. Keeping with the attraction's conservation message, the new safari park will require no trees to be removed.
One of the primary focuses within the new safari park will be an expanded gator habitat. Wild Florida already has a gator park, where gator feeding shows and educational exhibits can be found. The new gator pond will provide homes to gators trapped via the State's nuisance alligator program, known as SNAP. Currently, nearly all gators caught through the program are euthanized due to their loss of fear of humans. A few gators caught via SNAP are presently found in other gator attractions around the southeast.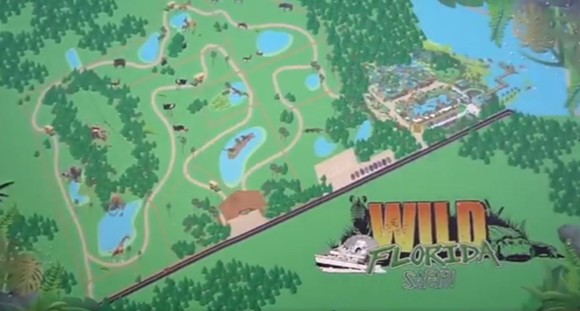 For those wanting to experience the Wild Florida safari in a different way, a swamp buggy tour will also be offered.
Wild Florida will also be expanding their gift shop. The expanded gift shop will nearly double the size of the current one and will also house new offices.
A separately ticketed zipline will crisscross the safari park, including over the gator pond, and will pass through a nearby cypress swamp.
Altogether the expansion will cost an estimated $2.8 million.
Prices, hours, and other details have yet to be shared.