Between school and work, plus afternoons and weekends filled with sports and extracurriculars, it can be hard for families to connect. This spring, put your family first, with a getaway to Palm Coast and the Flagler Beaches. You will have a blast escaping the busy daily routine with activities the whole family can enjoy together. We've done a little online research, looked around on social media and found out what the kids are saying. So, here are all the reasons why kids love Palm Coast and the Flagler Beaches.
Space to Stay and Play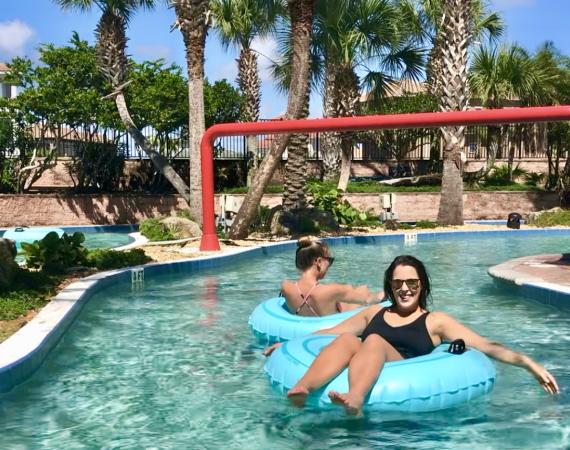 Hey 'rents, the fun starts the moment you check in to your hotel. Hammock Beach Resort is always a top choice for families because of the variety of room types and on-site activities. Multi-bedroom suites offer plenty of space for everyone, with all the comforts of home including a full-sized kitchen and laundry room. Then put on our bathing suits for the resort's water rides! Kids (and kids at heart) will love zooming down the twisting water slide and floating along the lazy river. There are separate upper and lower pools and a zero-entry beach pool with food and drinks available to order nearby. You can all play beach volleyball or build a poolside sandcastle. Guests ages 4 through 12 can get away from mom and dad with the Kids Crew, a drop-off program that includes scavenger hunts, crafts, putt-putt and more.
Trying Something New Together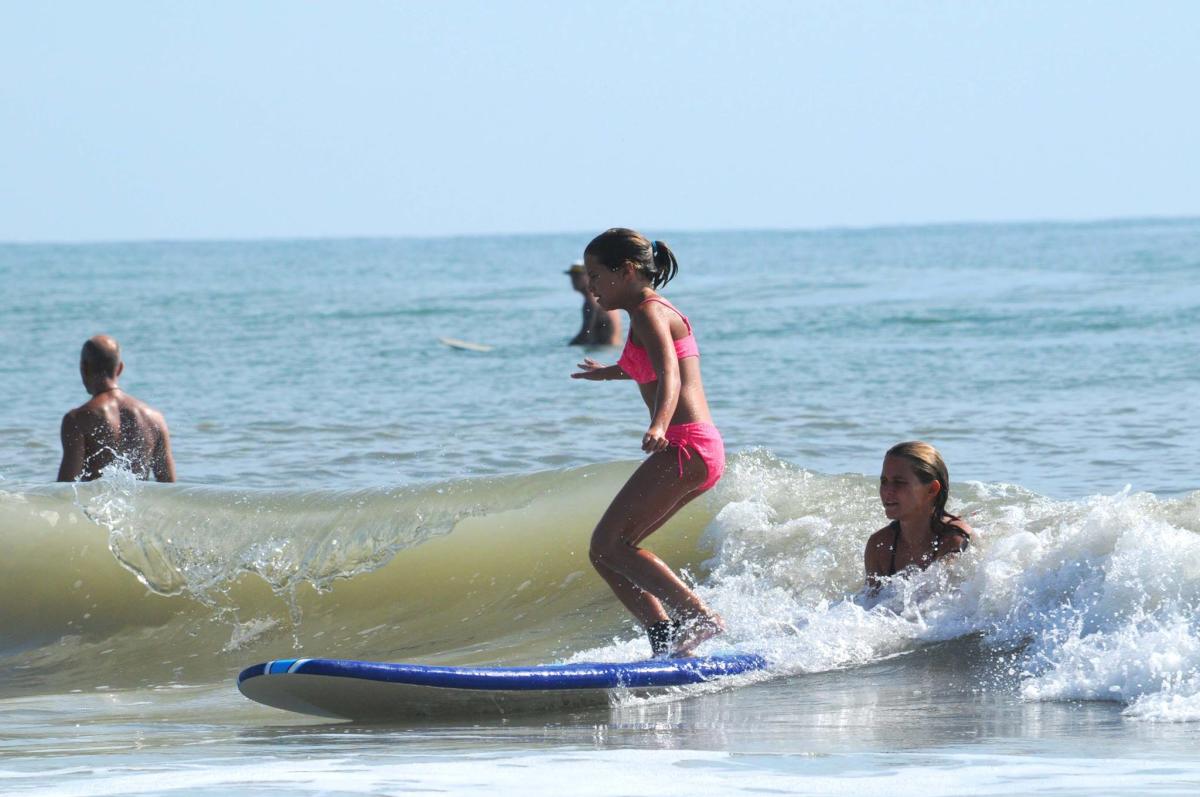 Are you an adventure-seeking family? Well, the outdoors are waiting for you at Palm Coast and the Flagler Beaches. With each new experience, you will create bonds and memories to treasure forever. Paddle out on tandem kayaks with Ripple Effect Ecotours and scope out a Florida estuary.
Parents! Are you paying attention? Ok.
Glide along calm waters and through mangrove tidal creeks, as you spot birds, fish, dolphins and maybe even manatees. It's an outdoor classroom unlike anything else, with your own professional guide explaining the importance of the local ecosystem. Plus, beginner kayakers are welcome, and kids as young as 6 can participate. Or if you've ever wanted to try "Hanging 10", Flagler Beach is the perfect place to take a family surfing lesson. Local surf shops Z Wave Surf Shop and Flagler Board Shack offer lessons for all ages and skill levels. Laugh and encourage one another as you learn how to stand up on the board. Easy beach access and gentle waves make Palm Coast and the Flagler Beaches an ideal spot for all ages.
Getting Up Close to Marine Life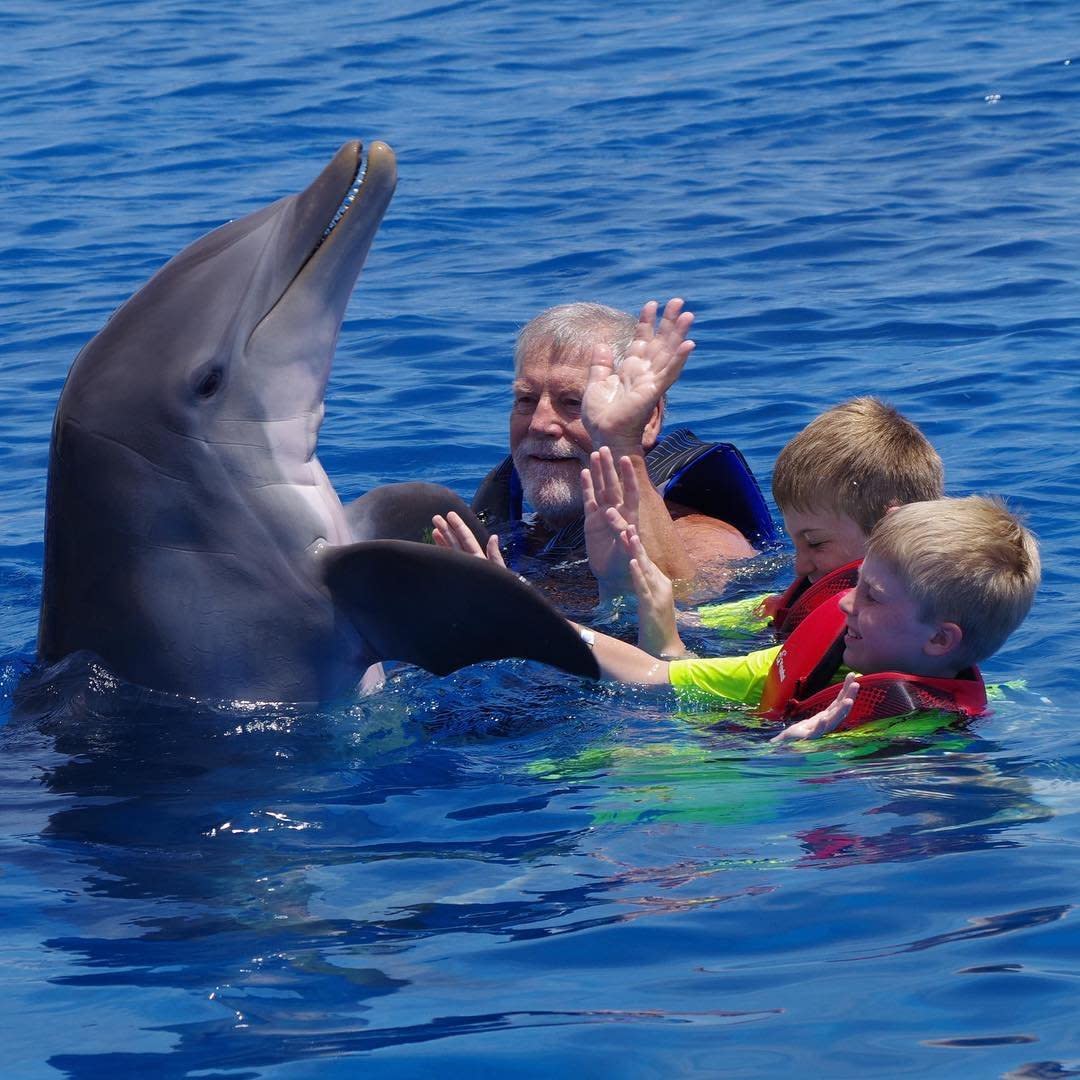 A longtime family favorite, Marineland is top-rated by kids for the chance to get up close to sea turtles, fish, eels and sharks, plus the main attraction—dolphins! Have your camera ready as you get to touch, play and even swim with dolphins. "When I saw them in the tank they were way bigger than I thought," said one teen, who held on for a belly ride during an immersive program. "It was crazy going so fast. It was a lot of fun!" Marineland offers a variety of dolphin encounters including dockside meet-and-greets and painting with dolphins, so you don't need to get in the water to enjoy a one-of-a-kind experience.
As the world's first oceanarium, Marineland is a piece of Palm Coast and the Flagler Beaches' history. Since opening in 1938, it has been a filming location for movies and leads marine science and conservation efforts—all of which you can learn about during the "Behind the Seas" tour.
Bonding at the Beach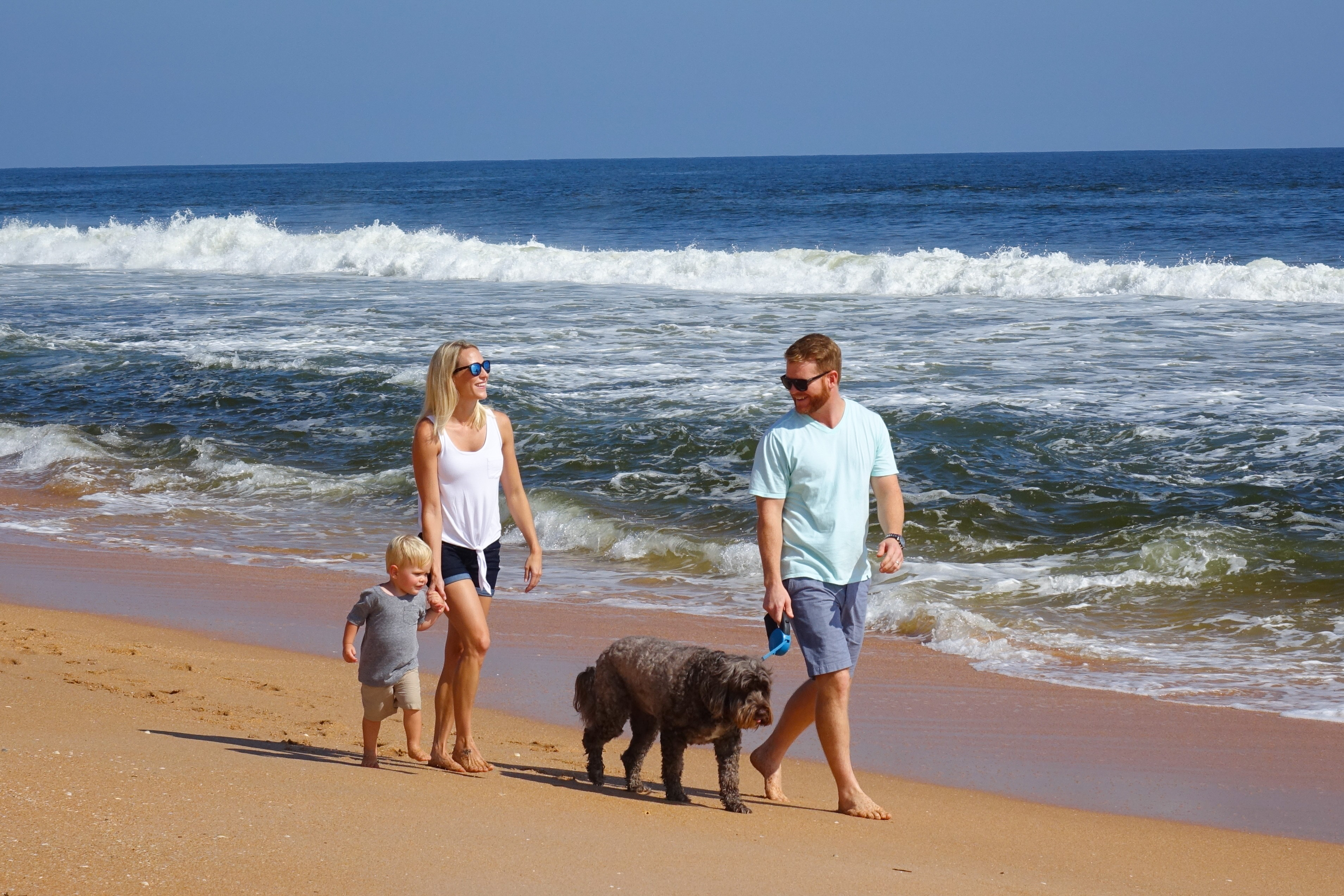 So, you're always talking about how the family needs to disconnect from videogames and TV and reconnect on the beach. Relaxing on the cinnamon-colored sand and splashing in the surf is just what a busy family needs to recharge! "We talked about things that we never get to talk about if we were just shut away in our rooms," said another teenager visiting with his sister and parents. Enjoy a slower pace and catch up with one another. Talk to the kids about the latest books they've been reading, or listen to some favorite tunes. You can even have a friendly family competition for spotting dolphins and whales.
For another view, take a stroll on the Flagler Beach Pier, which extends 806 feet out into the Atlantic Ocean. While on the pier, you can rent fishing poles and cast a line for a classic parent-child bonding experience! Whadya say? Teach the kids how to fish, or have fun learning how to do it together. "First time catching a fish that big… so that was pretty cool," said a teen who reeled in a sheepshead with his father.
Delicious Desserts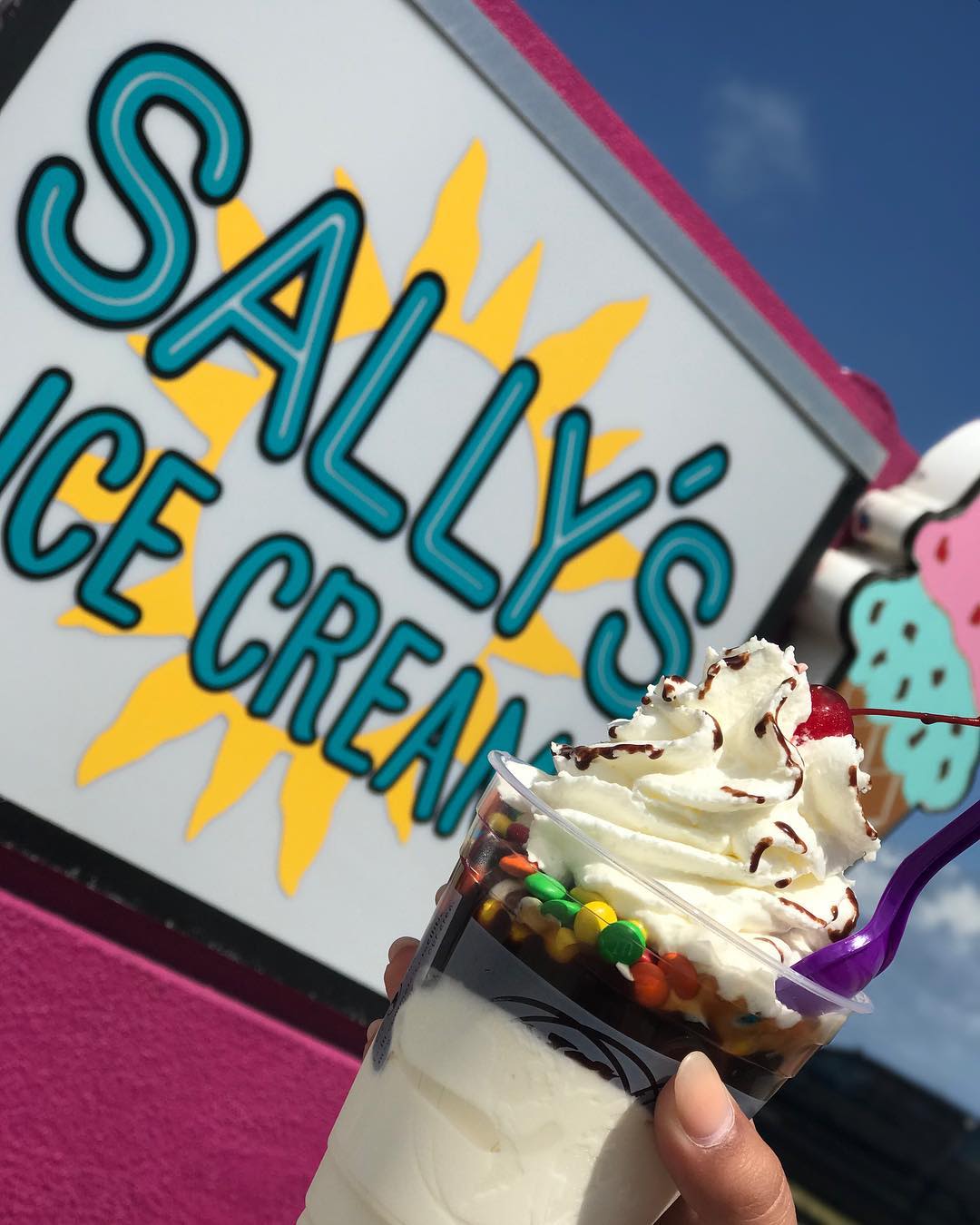 When you're on vacation, it's ok to eat dessert first. In Palm Coast and the Flagler Beaches, there is always a sweet treat nearby. "You're looking out into the ocean and you're having a good time and relaxing, and then right across the street is just a little ice cream shop that you can go to," said a teenage visitor who enjoyed a waffle cone at Sally's Ice Cream. You can't miss the bright pink of the beachside spot that serves scoops of premium ice cream made with real fruit, natural flavors and cream sourced from a Florida dairy. In the mood for doughnuts? Head to Swillerbees Craft Donuts for the best in the area. The selection is always changing, with traditional favorites plus creative flavors like Key lime pie, S'mores, Pop Tart and Unicorn Poop (LOL!).
When we're hungry for lunch or dinner, Palm Coast and Flagler Beach's family-friendly restaurants serve fresh seafood, burgers, sandwiches and more with incredible views. The Funky Pelican has a location that can't be beaten—it's right on the Flagler Beach Pier and has panoramic views on the outside patio. From fried seafood to fine dining, the variety of dishes on the menu means even the pickiest eater in your family (we all know who that is!) will find something delicious to eat. And best of all, no dishes to clean up!
So what do you say? Should you start packing? Click here for a free visitors guide to start planning today and see for yourself why kids love Palm Coast and the Flagler Beaches.