The Beaches of Fort Myers & Sanibel is known for its laidback approach to life: made up of over 100 barrier islands strung along the Gulf of Mexico, the destination is quintessentially Floridian. People flock here for a taste of original Florida and for its shoes-off philosophy. What's more, this hidden gem boasts some weird and wonderful attractions that cannot be found anywhere else in the region. Below is a selection of quaint and quirky experiences – from a museum dedicated to shells to Cabbage Key, from 'scotch bonnet' to The Mucky Duck – all waiting to be explored. Explore whimsical Fort Myers and Sanibel.
A Museum Dedicated to Shells
A stone's throw away from J.N. "Ding" Darling National Wildlife Refuge is another gem, Bailey-Matthews National Shell Museum. It is the only museum stateside dedicated to shells and mollusks. It is one of the only places in the world where you can get an official job as an expert sheller! The museum has launched an app to allow shell-lovers to share a photo of shells found across the region and learn the name instantly. What're more families can enjoy lots of shell-related fun by tuning into the museum's website and social media platforms. Why not follow tips on how to make a shell-owl. That's one way to satisfy some wanderlust from the comfort of your armchair.
The Bubble Room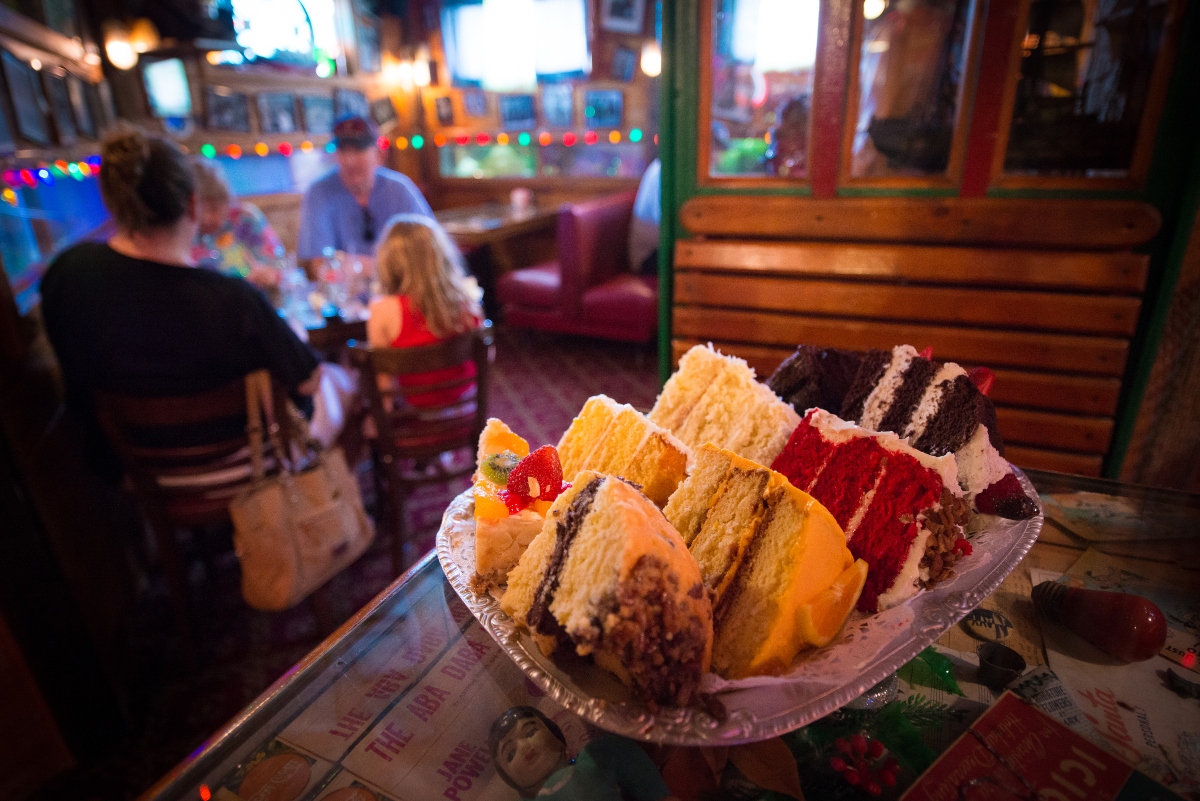 The Bubble Room, located on Captiva Island, is an experience like no other. Opened in 1979, the restaurant started in the front room of the Farqhuarson family home – nowadays it covers two floors and is a multi-themed wonder. They say that every day at The Bubble Room is Christmas – evident from the numerous festive articles and decorations that adorn the walls. As well as the 1940s and 50s memorabilia, there's an elf room and old records constantly playing in the background. They serve lunch and dinner – everything from French onion soup and fresh fish, to ribs and roast duck – but it's the desserts that really draw crowds. Be sure to leave room for their incredible, award-winning desserts and cakes. Desserts available include orange crunch cake, red velvet cake, French chocolate torte, buttercrunch ice cream pie, and Jamaican rum cake to name a few.
A Getaway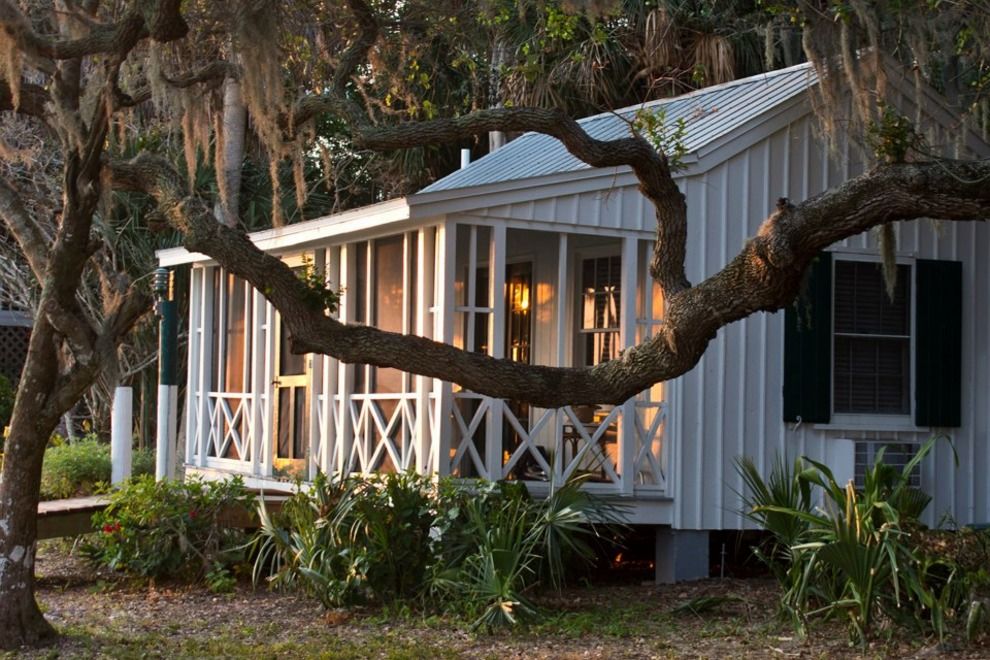 Nestled on an island covering 100 acres of tropical vegetation is the privately owned island Cabbage Key, accessible only by boat. Cabbage Key is an incredible lush island complete with a historic restaurant, inn, and cottages boasting unrivaled views of Pine Island Sound. Undoubtedly the main draw to Cabbage Key is the restaurant, which has its walls and ceiling covered in thousands of dollar bills. Diners are encouraged to sign a bill and stick it on the wall. An estimated $70,000 is stuck to the walls and whenever any money falls off, it is all donated to a local charity. Over the years the restaurant and bar have been visited by many celebrities including Tom Hanks, Julia Roberts, Katharine Hepburn, and even John Kennedy Jr. What's more, visitors can climb the island's water tower, providing spectacular views of the surrounding waters and islands, not before spotting the Gopher tortoises lovingly named Raphael, Michelangelo, and Speedy.
Captiva's "Strip"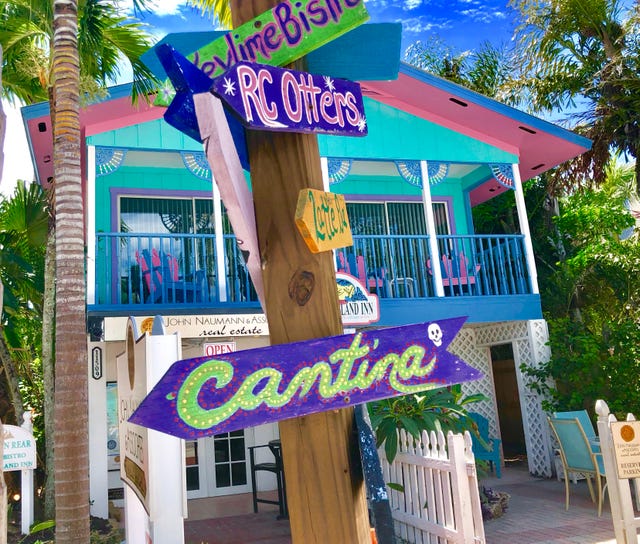 Right in the heart of Captiva is Andy Rosse Lane. This street attracts locals and international visitors alike and is home to many key attractions such as award-winning Keylime Bistro, YOLO Watersport rentals, RC Otters, and none other than Mucky Duck – Sanibel/Captiva's answer to an English pub. However, forget the stout beer and old ale, here you'll find entertaining live music, fantastic sundowners, and the best beachfront sunset in town.
Norman Love Chocolatiers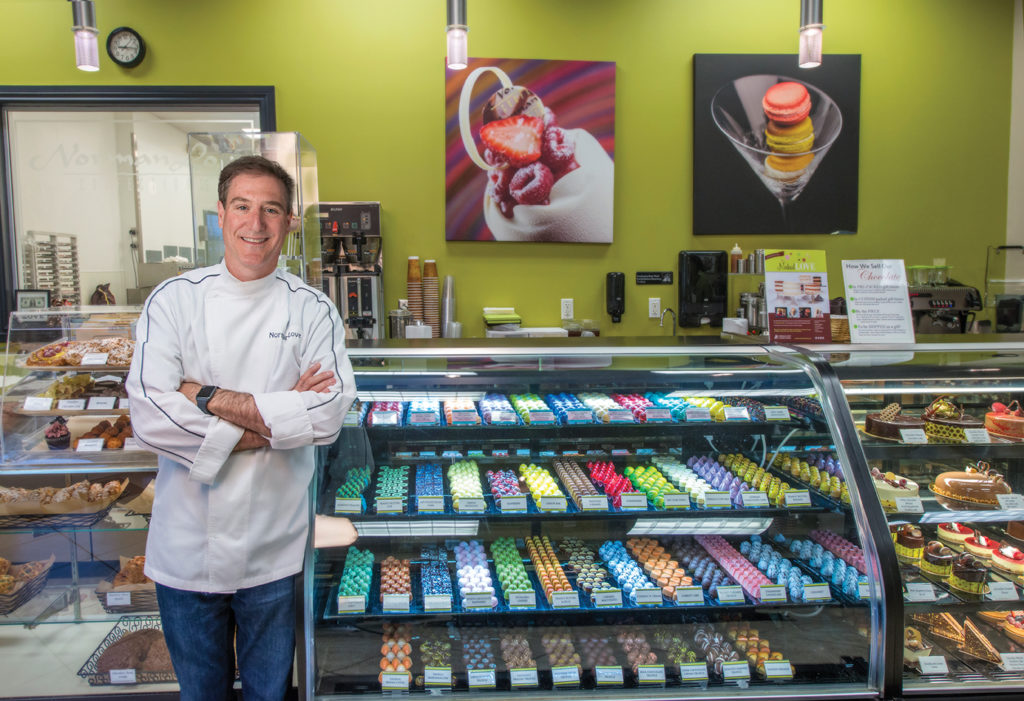 Founder Norman Love was inspired to become a chocolatier because of the universal love for chocolate. Norman uses his appreciation of the sweet stuff, and his skills as a chef to create handcrafted chocolates and gelatos right in Fort Myers. After a glittering career as a pastry chef in many luxury resorts including The Beverly Hills Hotel and The Ritz-Carlton, Norman now enjoys international recognition for his chocolate masterpieces. Norman Love Confections was named by the Telegraph as one of the best chocolate shops in the world and has become a destination in itself. If you have a sweet tooth satisfy those cravings by making Norman Love's delightful grandma's chocolate, or a sumptuous chocolate mousse with raspberry gelee.
Great Gems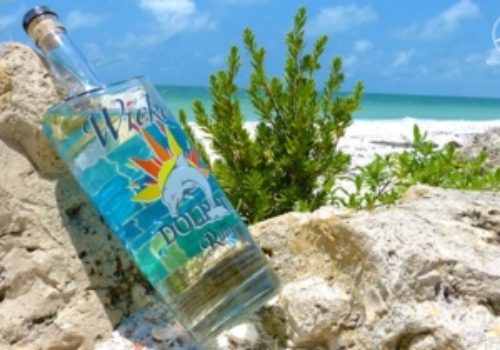 Boasting a whopping 400 miles of canals, Cape Coral has more canals than Venice, Italy!
When in the destination, cruise the canals by boat and visit two of the area's major marinas, Tarpon Point and Cape Harbour or tour the city by car to check out its burrowing owl population.
Another fun place to explore is Wicked Dolphin Rum distillery. If owner JoAnn Elardo is around be sure to ask her how the distillery got its fun name. Wicked Dolphin Distillery is the home of true Florida rum. The award-winning rum is handcrafted in small batches using an American copper pot and then aged in American White Oak barrels. Savor flavors such as spiced reserved rum, coconut, apple pie rum shine, or even a new creation.
Quirky Rental Property Names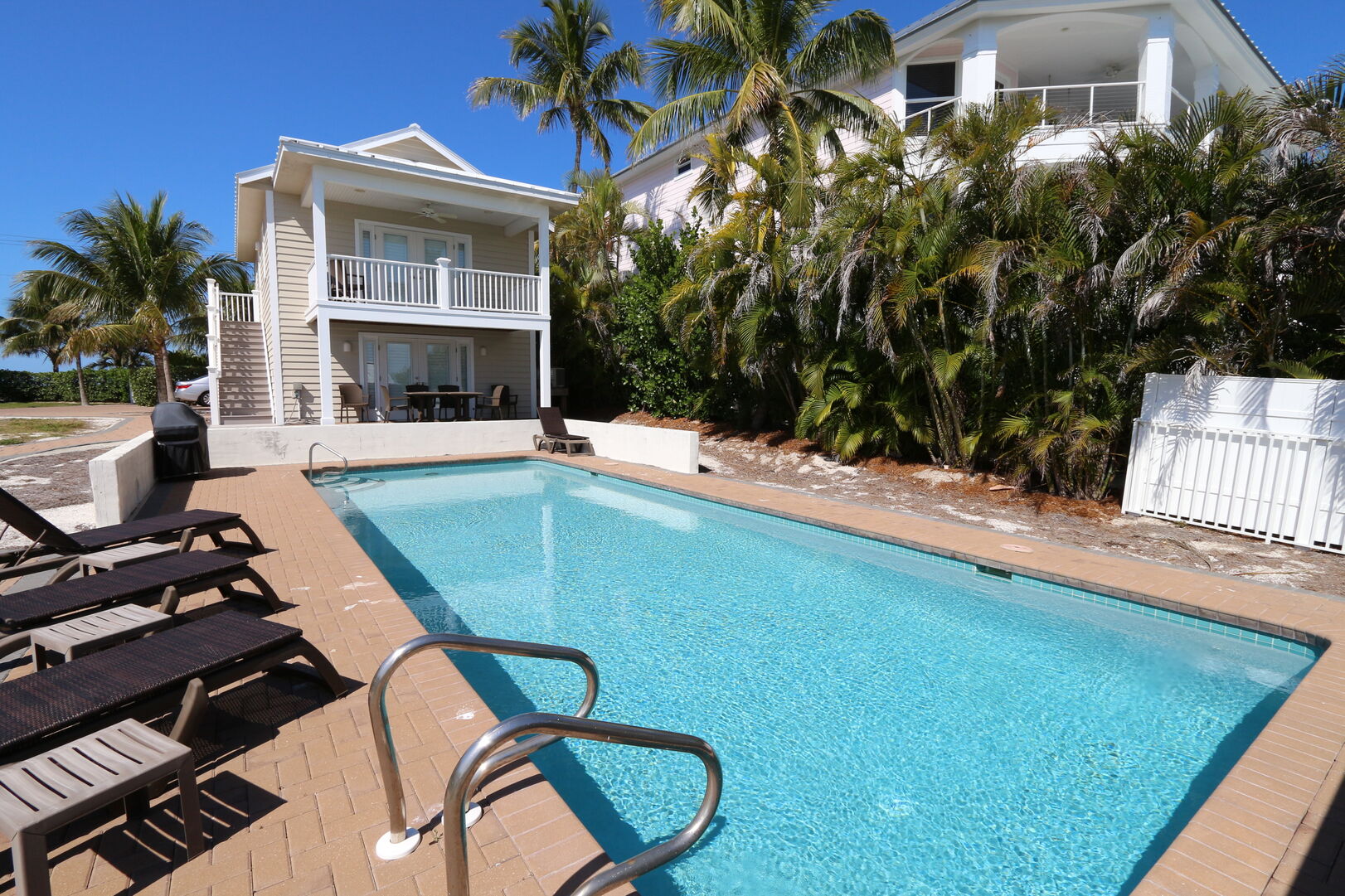 If you prefer the freedom of doing your own thing and want a home away from home with plenty of character, there are some really lovely rentals available through Royal Shell such as Scotch Bonnet and Cupcake. Another stunning property is 'Sodamnlucky'. The property is situated on Wightman Lane in Captiva and offers breath-taking beaches and sea views. The home has been completely remodeled and is ideal for large and even multi-gen families. Outside offers a gas BBQ grill with outdoor dining and speakers for entertaining, and the property is also walking distance to all the shops and restaurants in the Village of Captiva. Parking is also available. Prices start from £5,520 for a week's stay.
Home of Innovation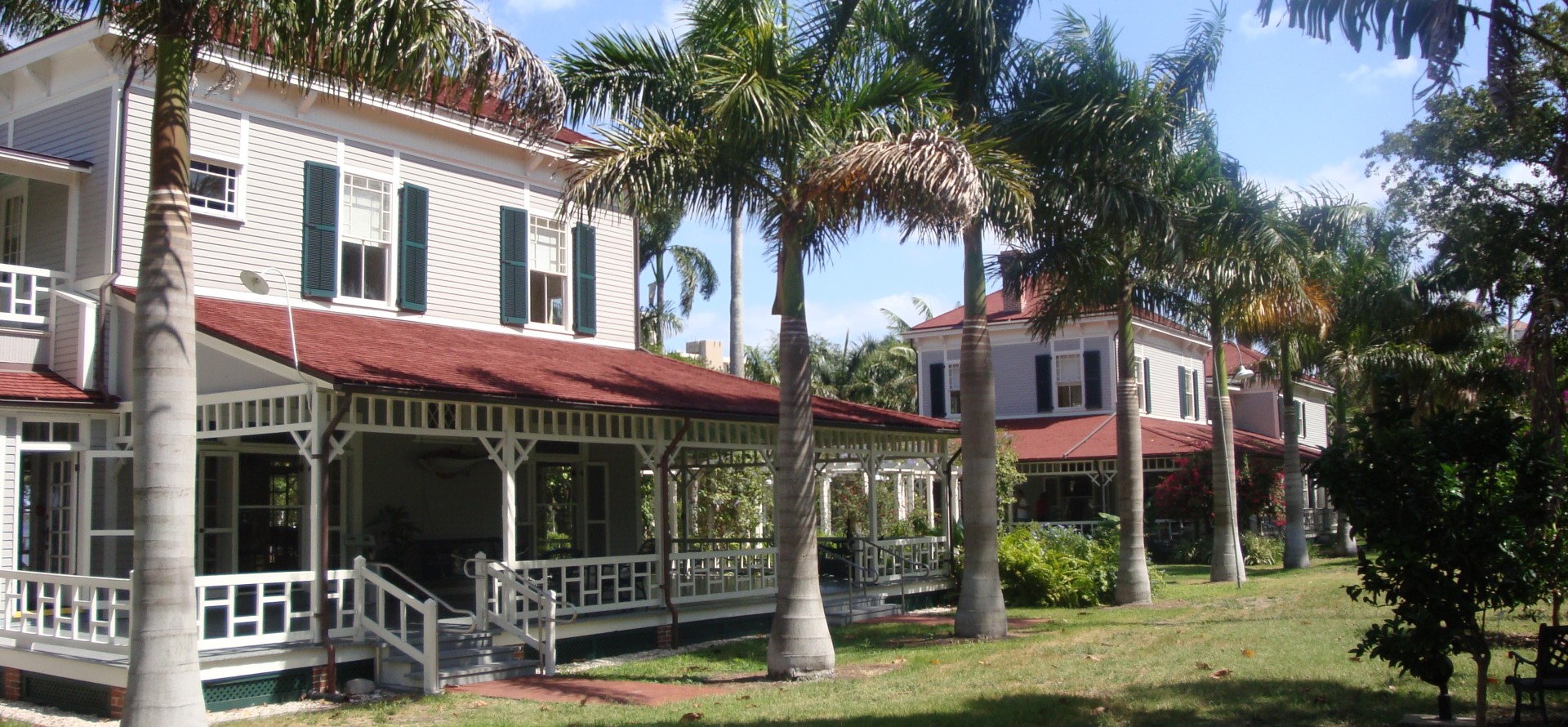 It is no coincidence that two of the world's greatest minds and inventors chose The Beaches of Fort Myers & Sanibel as their place of peace and inspiration. Thomas Edison (lightbulb, phonograph) and Henry Ford (mass production, Ford motors) were pioneers that greatly influenced life around the world. The estates encompass 20 acres of tropical gardens, the historic homes, Edison's laboratory, a museum filled with inventions and exhibits, a museum store, a garden, and a cottage shop.
The Edison and Ford Winter Estates is a world-class cultural and educational resource honoring the innovation and creativity of two of America's most influential inventors.
To plan a trip or to book, visit www.fortmyers-sanibel.com