West Volusia County is a region in Florida that is known for its beautiful natural surroundings, cultural attractions, and friendly communities. If you happen to find yourself in this area and are looking for some delicious food, you are in luck! West Volusia is home to a plethora of amazing restaurants that cater to all tastes and preferences. In this article, we're going to take a closer look at some of the best restaurants in West Volusia.
Half Wall Beer House
The Half Wall Beer House is a popular restaurant in the DeLand area of West Volusia. A staple on West Indiana Ave. in Downtown DeLand, the restaurant is known for its great food, lively atmosphere, and extensive beer selection. The menu features a variety of classics such as burgers, sandwiches, and salads, as well as some unique items like their famous cauliflower wings. The Half Wall Beer House also has a great happy hour and is a great spot for watching sporting events.
BakeChop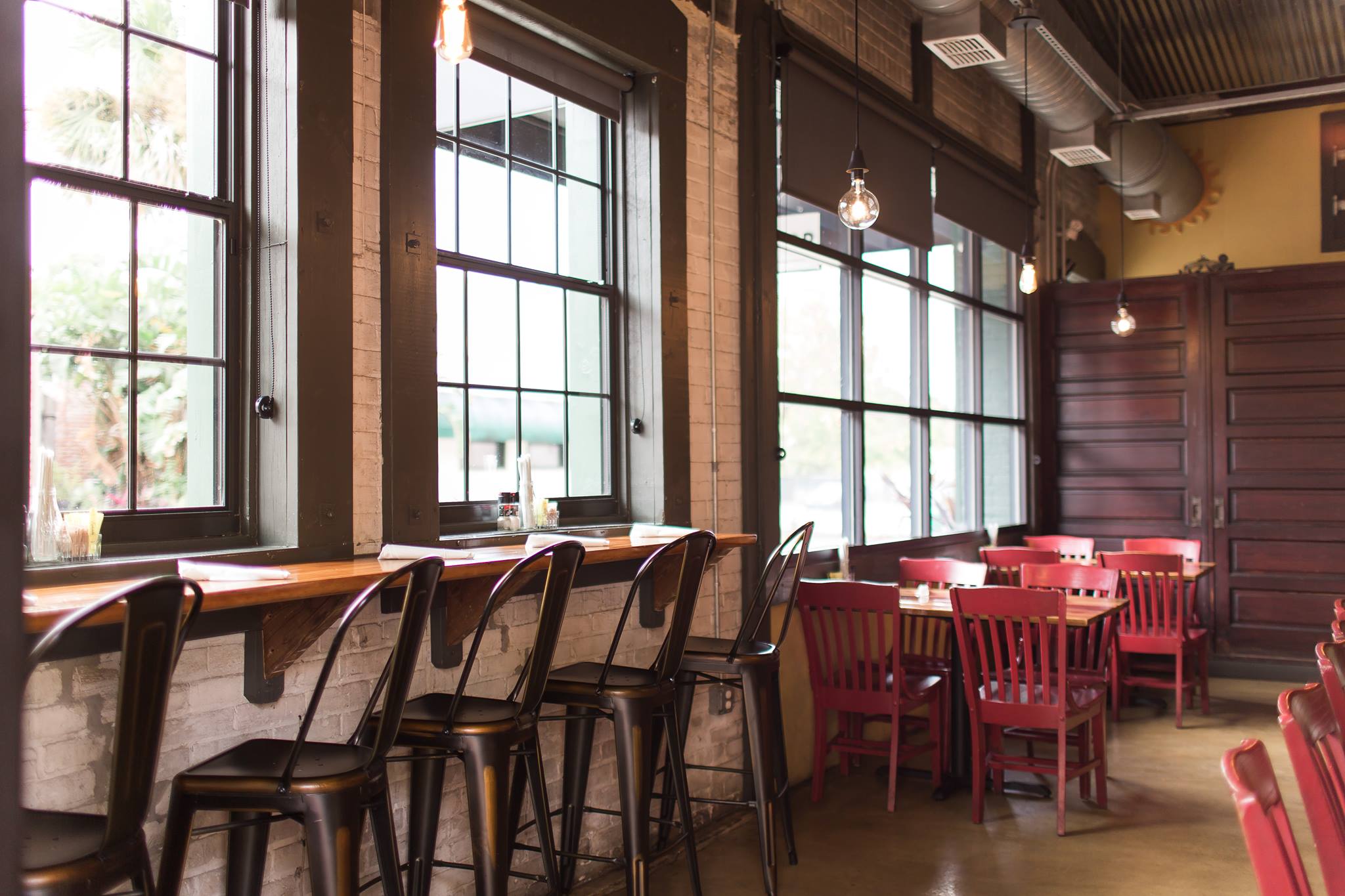 BakeChop is a popular bakery and restaurant in downtown DeLand that offers a range of freshly baked goods, including pastries, cakes, and cookies. The bakery also serves breakfast and lunch, featuring a variety of sandwiches, salads, and soups made with locally sourced ingredients. BakeChop's commitment to using high-quality, organic ingredients in all their baked goods and menu items leads them to source their ingredients from local farmers and suppliers whenever possible, ensuring that the food is fresh and of the highest quality. The ambiance of the restaurant is warm and inviting, with a rustic interior featuring exposed brick walls and wooden tables. The bakery also has an outdoor seating area, perfect for enjoying the Florida sunshine while enjoying a cup of coffee and a pastry.
Santorini Greek Cuisine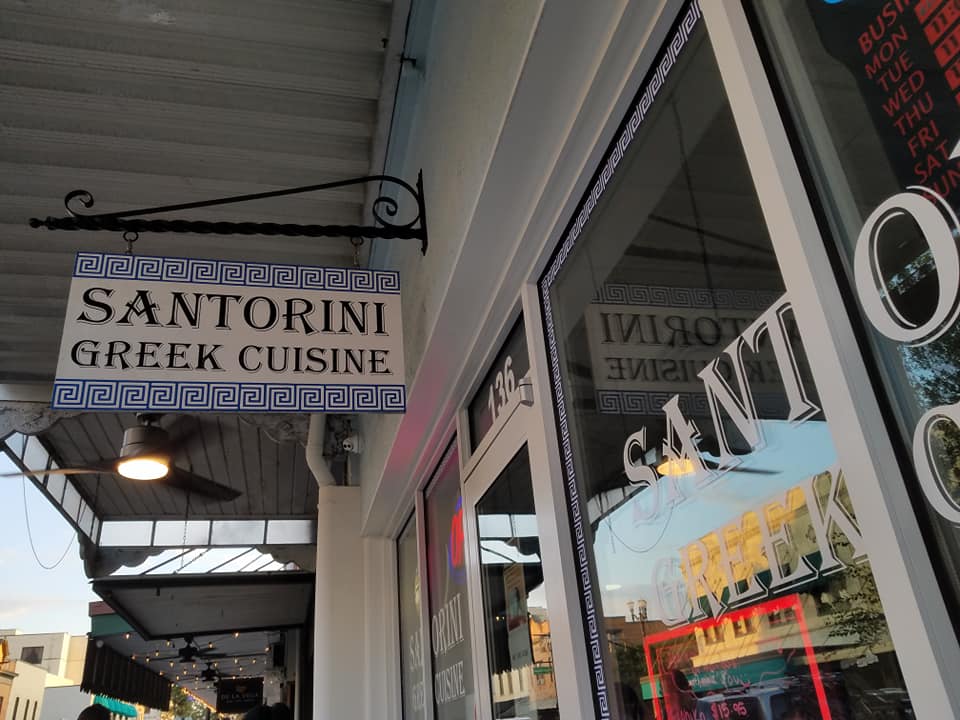 Santorini Greek Cuisine is a family-owned restaurant in DeLand that serves authentic Greek cuisine in a lively atmosphere. The menu features traditional Greek dishes like Gyros, Moussaka, Pastichio, and Dolmades, as well as some unique items like their spanakopita. The atmosphere at Santorini Greek Cuisine is cozy and welcoming, making it a great spot for a romantic date or a family dinner.
Old Sugar Mill Pancake House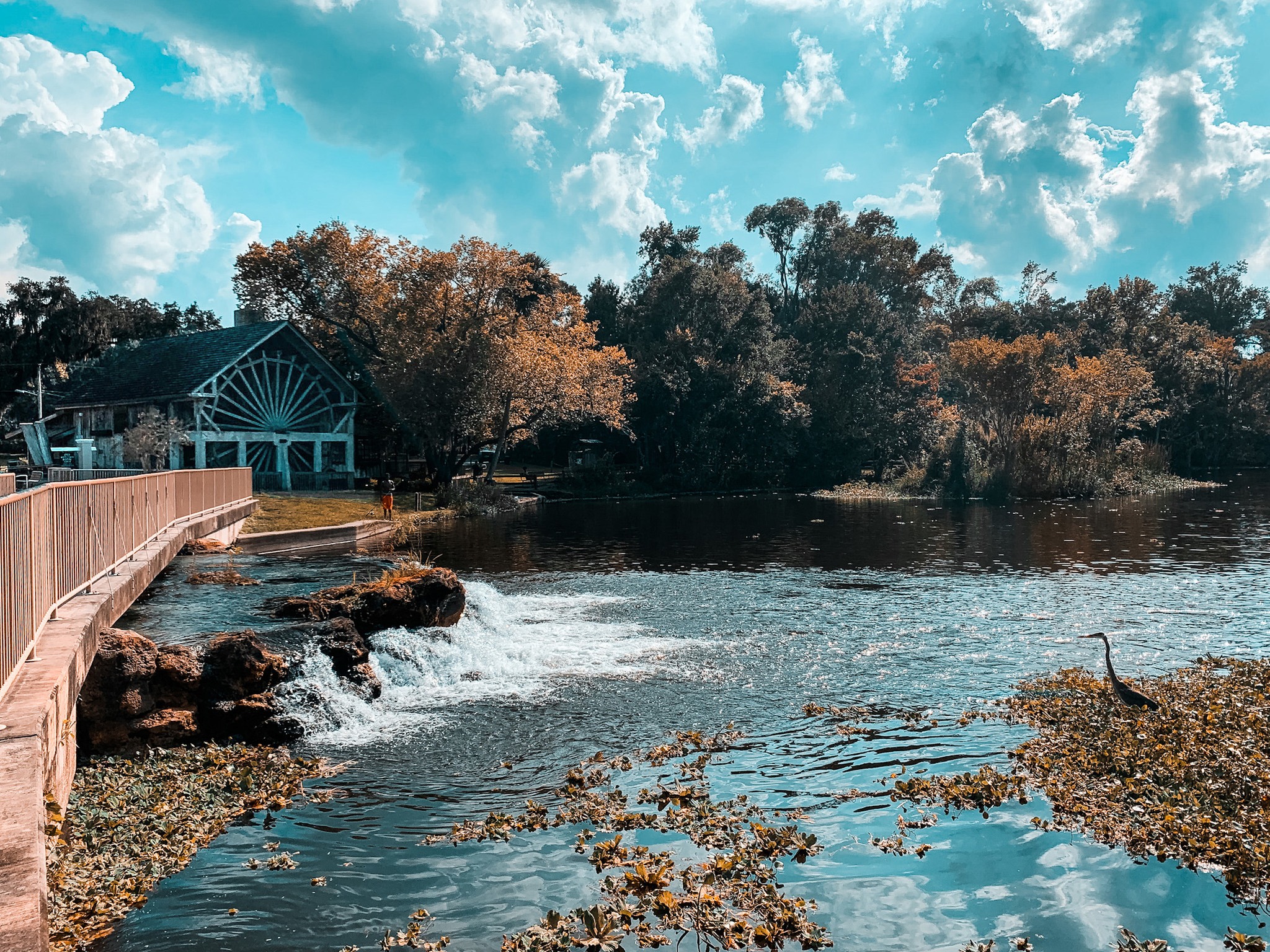 The Old Sugar Mill Restaurant and Griddle House should be on anyone's bucket list when visiting West Volusia. Located inside DeLeon Springs State Park, the restaurant is famous for its pancakes, which are made by you on specially-made griddles that are built into each table. Guests can customize their pancakes with a variety of toppings, including blueberries, pecans, and chocolate chips. The restaurant also serves other breakfast and lunch items, including omelets, bacon, and sandwiches.
DoBros Restaurant
Sporting the best deep-dish pizza around, DoBros Restaurant is family-run and a personal favorite. Started by Philip and Thomas Knott, the "Dough-Bro's" have employed many of their relatives to come and make this family-owned restaurant truly family oriented. Specialists in Chicago-Style deep dish pizza, they've been voted the "Best of the West" award for excellent service, delicious takeout, and a wonderful Italian dining experience in 2014, 2015, and 2017.
Swamp House River Front Grill and the Happy Snapper Tiki Bar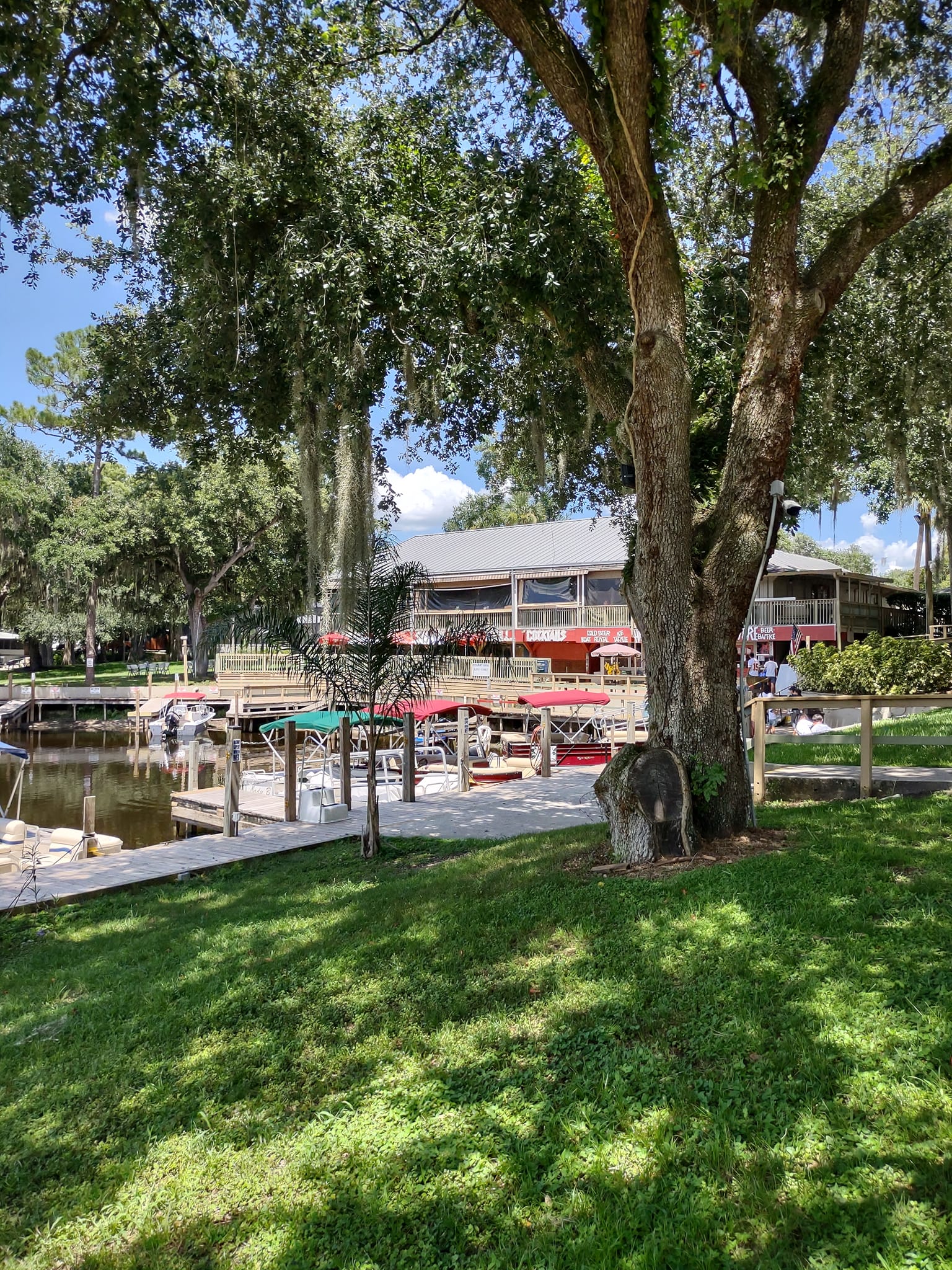 The Swamp House River Front Grill and the Happy Snapper Tiki Bar are perched overlooking the beautiful and historic St. Johns River in DeBary, Florida. This amazing river looks as natural today as it did 150 years ago when this area was the southern destination of choice for America's more adventurous well-to-do. In order to escape their stresses at home, they would travel great distances by paddle boat into this wild and wonderful area seeking a truly unique experience….and here is where they found it! Today, there is no better place to bring family and friends to have your own truly unique experience (and to escape your stresses). Proud Florida history and natural beauty blend so perfectly with great food, drinks, local live music, and fun. Visit by land or by sea (boat…or even paddle boat). Once you arrive you will see why people have been in love with Florida ever since it was first discovered.
Genuine Bistro and Lounge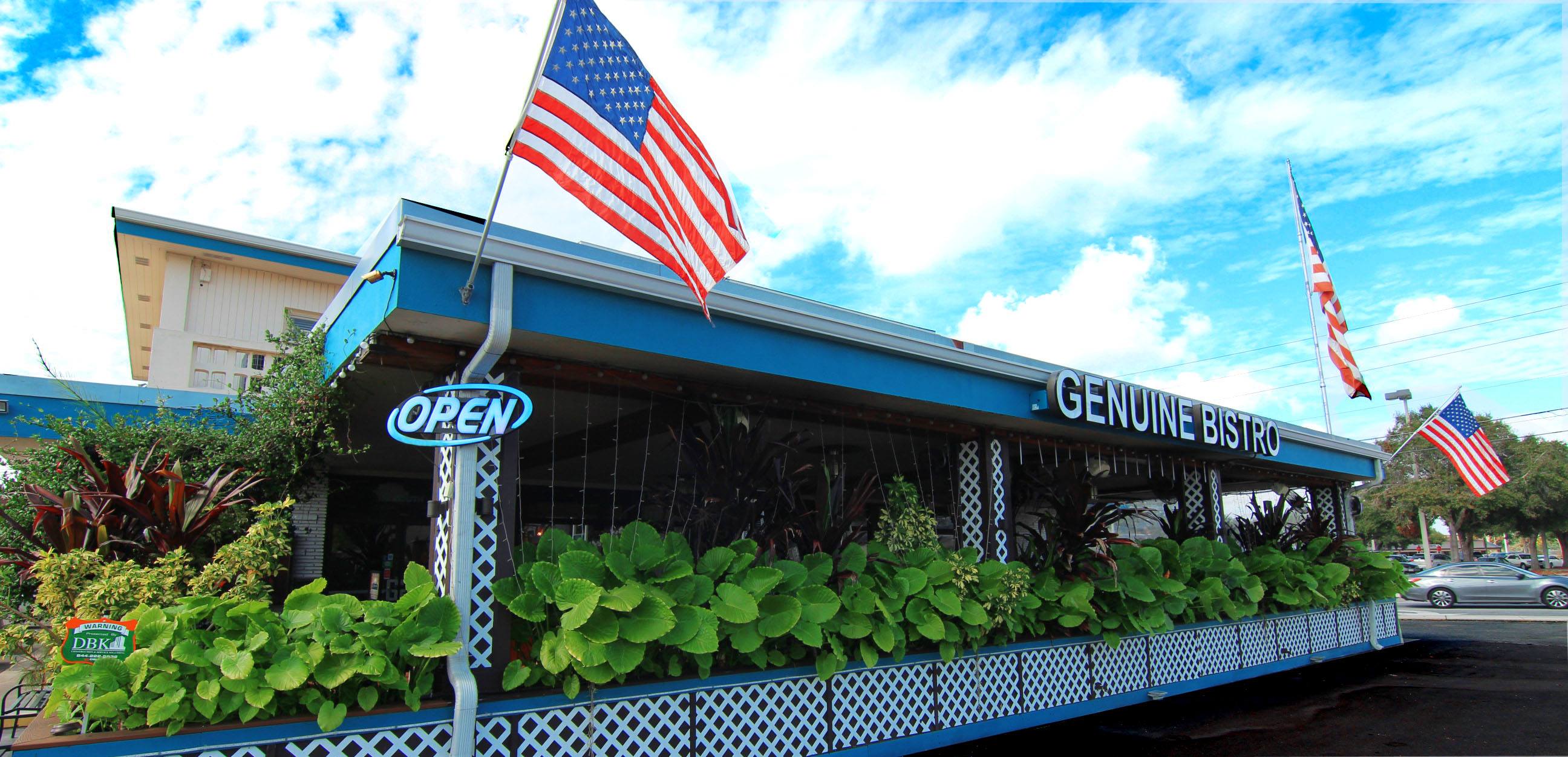 Genuine Bistro and Lounge is farmer-owned and focused on directly supporting other small Florida farmers. The menu changes regularly to reflect what is in season, but guests can expect to find a variety of tasty dishes inspired by global cuisine using fresh, locally-sourced ingredients. Genuine also has a great selection of wines and a variety of local craft beer and spirits to complement their dishes.
Riverwalk Pizzeria
Brewery turned Pizzeria, Riverwalk Pizzeria/Blue Spring Brewing is a popular eatery in Orange City, Florida featuring a variety of classic Italian dishes, including pizza, pasta, subs, salads, and more. All of the food is made fresh daily using high-quality ingredients and traditional recipes. The pizzeria also offers a gluten-free crust option for those with dietary restrictions. Still serving as a brewery, the restaurant offers a full bar, featuring a variety of in-house beers, wines, and cocktails. Happy hour specials are available on weekdays, making it a popular spot for after-work drinks and socializing.
Pierson Family Restaurant
Like many family-oriented small eateries off the beaten path, Pierson Family Restaurant is clean, the staff is friendly and the decor is comfortable and entertaining. The walls are covered with large black-and-white framed photographs of 1930s New York City, many of workers high up on girders while building skyscrapers. The charming family-owned eatery located in the small town of Pierson, FL is open from 8 to 8, on weekdays.
More information on West Volusia County can be picked up in our Visitor Center located at 116 W. New York Avenue in Downtown DeLand, FL, or can be found online at www.visitwestvolusia.com. Please call 386-734-0162 for more information.