There's always something new and exciting to look forward to on Florida's Space Coast. No trip to the Space Coast is ever the same, and in 2022 we've got some very fun and exciting things to add to your bucket list. As if new exhibits at the Brevard Zoo and Kennedy Space Center Visitor Complex weren't enough, Port Canaveral, the Melbourne International Airport, and especially NASA have a bunch in store for this once-sleepy surf town. Check them out and make plans to use some vacation days on the Space Coast.

Artemis – The Next Giant Leap
The largest, most powerful rocket ever built is slated to launch from the Kennedy Space Center in spring of 2022. The Artemis program endeavors to return humanity to the moon. But this time, we're building the first continuously inhabited location on the surface of another celestial body. What an incredible time to be alive, and an incredible time to visit the Space Coast to witness history-in-the-making.
The first chapter, Artemis 1, is targeting March 2022 for launch from Florida's Space Coast. The Space Launch System (SLS) is the most powerful rocket the world has ever seen, and the Orion Spacecraft is one of the most sophisticated. Artemis 1 will test these systems as SLS launches Orion into orbit around the Earth and then the moon. This mission will take several years to complete, and once again the Kennedy Space Center is your front-row seat for the history-making moments to come!
Kennedy Space Center Visitor Complex – Gateway to Space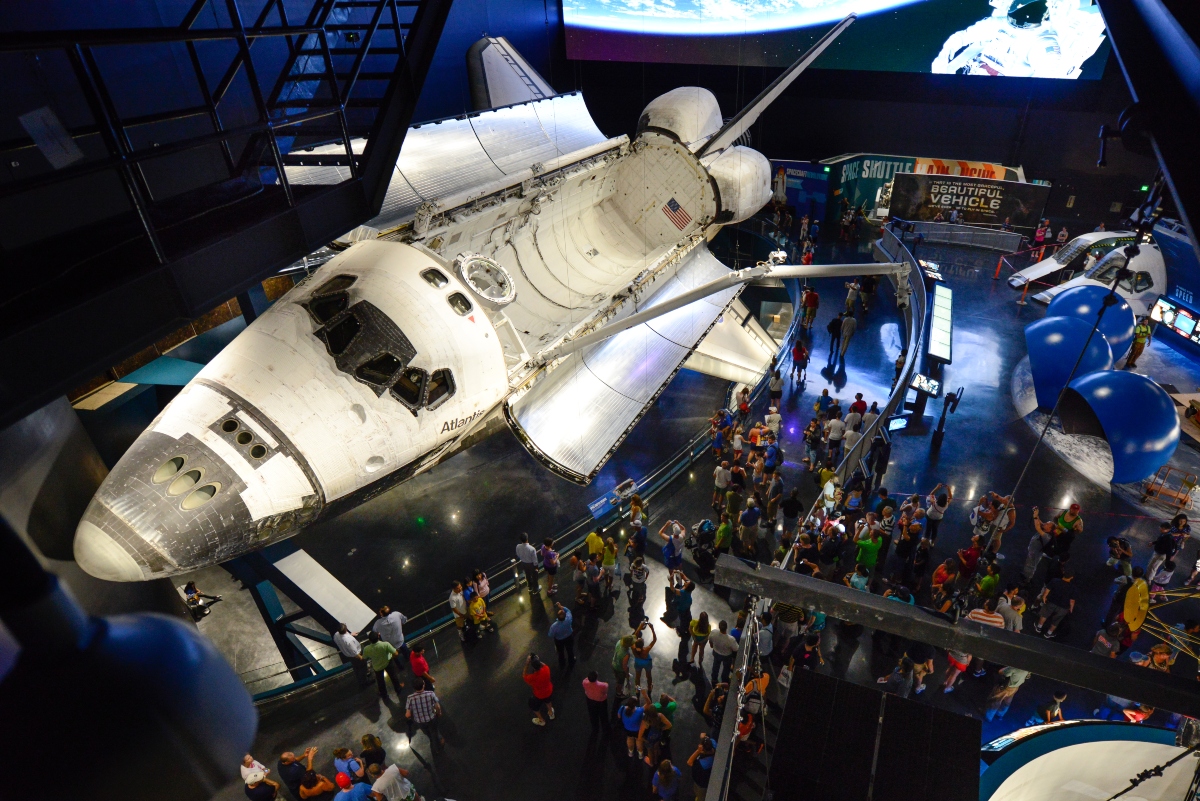 Something epic is going up at the Kennedy Space Center Visitor Complex and this time, it's more than just a rocket! In March 2022, Gateway: the Deep Space Launch Complex will allow visitors to experience the interstellar travel of tomorrow while celebrating what is happening right now.
Adding to their already impressive collection of spacecraft will be a space-flown Falcon 9 booster and an Orion Crew Vehicle used in the EFT-1 Mission. Scale models of the SLS, CST-100 Starliner Crew Vehicle, Atlas V, and a Delta IV Heavy will also be on display. Immersive experiences using 4D motion theater will allow you to see, experience, and feel what it's like to travel in space. Choose from 4 different journeys, Cosmic Wonders, Daring Explorers, Red Planet, or Uncharted Worlds, and let your imagination and inspiration take flight!
To top it all off, a rooftop deck, complete with a super-powerful telescope ( a Planewave CDK20 Telescope with a Espirit 100mm triplet deep-sky APO Refractor, and an Altair 125mm solar refractor to be exact) will be open to visitors to access to some of the most amazing celestial and solar wonders and the best launch viewing on the Space Coast. If you think you know the Kennedy Space Center Visitor Complex just wait for Gateway.
Port Canaveral – Welcome HomePort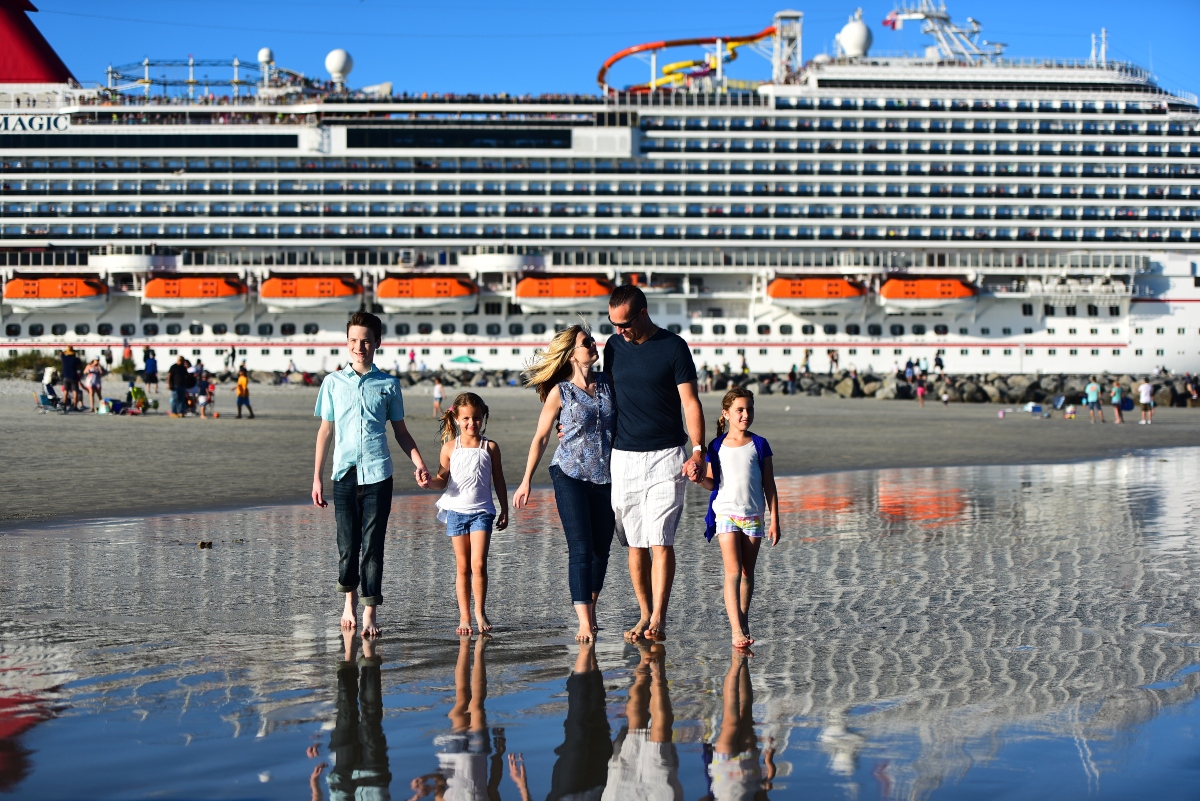 Port Canaveral is one of the most happening spots on the Space Coast. Currently, homeport to ships from Disney, Carnival, MSC, Royal Caribbean, and Norwegian, the Port will be welcoming some new ships to homeport here in the cruise bay!
 The Disney Wish is on course to set sail from the Space Coast on June 9, 2022.
 The Royal Caribbean Wonder of the Seas, the largest cruise ship in the world, will homeport here on the Space Coast in November 2022.
 Prima from Norwegian Cruise Line will also call Port Canaveral home in November 2022.
You don't have to wait until these incredible ships get here to set sail in style! There are currently ten ships homeported at Port Canaveral with several embarking on adventures every day. Check out some of the pre- and post-cruise packages offered by Cocoa Beach area hotels. You'll be able to find free cruise parking, shuttle services, and tons of ideas to start your vacation before you step foot on the ship. Head up to the Kennedy Space Center Visitor Complex to get some space, take a morning surf lesson in Cocoa Beach, or meet up with your crew at Carib Brewery USA for a taste of the islands before you set sail. There are tons of ways to enjoy a little vacation before your vacation when you embark from the Space Coast.
Lions at the Brevard Zoo
Start the new year with a roar! For the first time, lions are coming to the Brevard Zoo. They will be seen in a temporary enclosure in the Wild Florida loop while their new home in Expedition Africa is constructed over the next year. Our beloved zoo is always working on new upgrades to habitats, welcoming babies from current Zoo residents, providing care to sea turtles, and giving back with conservation efforts locally and across the globe.
The Life Beneath Our Sea sand sculpture exhibit will be sticking around until April 30, 2022, so make sure you check it out before it's gone!
Melbourne Orlando International Airport
So Much is Happening at the Local Airport!
With the Terminal Renovation & Expansion Project, MLB is updating their departure area, expanding TSA lanes, updating their Customs facility, and creating an International Arrivals Welcome Center. This is all in preparation for TUI to begin flights in March. TUI, the world's leading holiday company and the UK's number one holiday provider, will be making MLB its gateway for all of its customers traveling to the Central Florida area from the UK.
New non-stop flights from Allegiant began in November 2021 connecting Pittsburgh, Nashville, and Concord to the Space Coast and will be in full swing in 2022!
Also in 2022, MLB will be getting their very own hotel! A new Hyatt Place is currently in construction on airport property near NASA Blvd and will have a covered walkway linking to the terminal. It hardly gets more convenient than that!
Don't Forget About a Few Favorite Things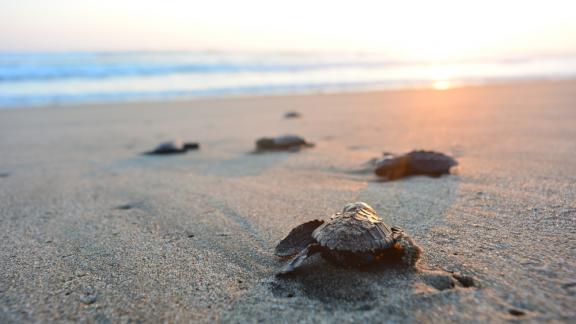 There are a few things we can count on every year that make us smile and create unforgettable vacation experiences for the whole family! Plan your trip during these important seasons to experience the true magic of the Space Coast.
Bird Migration Season (November – April)
Image by Florida Wildlife Hospital
Every year millions of birds flock to Florida to escape freezing temperatures. They certainly have the right idea.
There are tons of incredible spots to meet them on their journey. The Merritt Island National Wildlife Refuge, Sebastian Inlet State Park, and Wickham Park are just 3 of the 38 Great Florida Birding Trail sites on the Space Coast. While the Space Coast Birding Festival will not be taking place in 2022, you can still enjoy the migration on your own.
Sea Turtle Season (May -October)
Sea Turtle Nesting Season is always worth traveling for! Every year from May to October female sea turtles return to the beaches of the Space Coast to lay their eggs. In fact, the Archie Carr National Wildlife Refuge located in the south end of the county is the most significant nesting site for loggerhead sea turtles in North America. It's a pristine stretch of beach that is streaked with tell-tale tracks each year. Learn more in this blog, and book your vacation during sea turtle season.
Bioluminescence Season (June- September)
It may be hot in Florida during the summer but it's well worth the trip if you're trying to see the water glow like faraway galaxies. Bioluminescence is a natural phenomenon that peaks in the summer months. Single-celled organisms called dinoflagellates glow when disturbed by a kayak paddle, playful dolphin or restless manatee. Nighttime kayak and boat tours take you to the highest concentrations of these organisms and provide you with an experience you'll never forget. You've got to see it to believe it and once you do, you'll see why summer vacations to the Space Coast are so special.
Rocket Launches
There have been about 30 launches in 2021 and 2020, and that pace isn't set to slow down anytime soon. Some major launches planned for 2022 include Space Launch System Artemis 1 (an uncrewed test flight in preparation to return to the moon), Axiom Mission 1 (a commercial mission with paying passengers from Axiom aboard a SpaceX Falcon 9), SpaceX Crew 4, Boeing Starliner Orbital Flight Test 2 and potentially Crew Flight Test, and the inaugural Vulcan Centaur flight from United Launch Alliance. The Space Coast is also getting two new launch providers from California – Relativity Space and Astra. Blue Origin is also looking to launch New Glenn from the Space Coast in 2022.
Major Events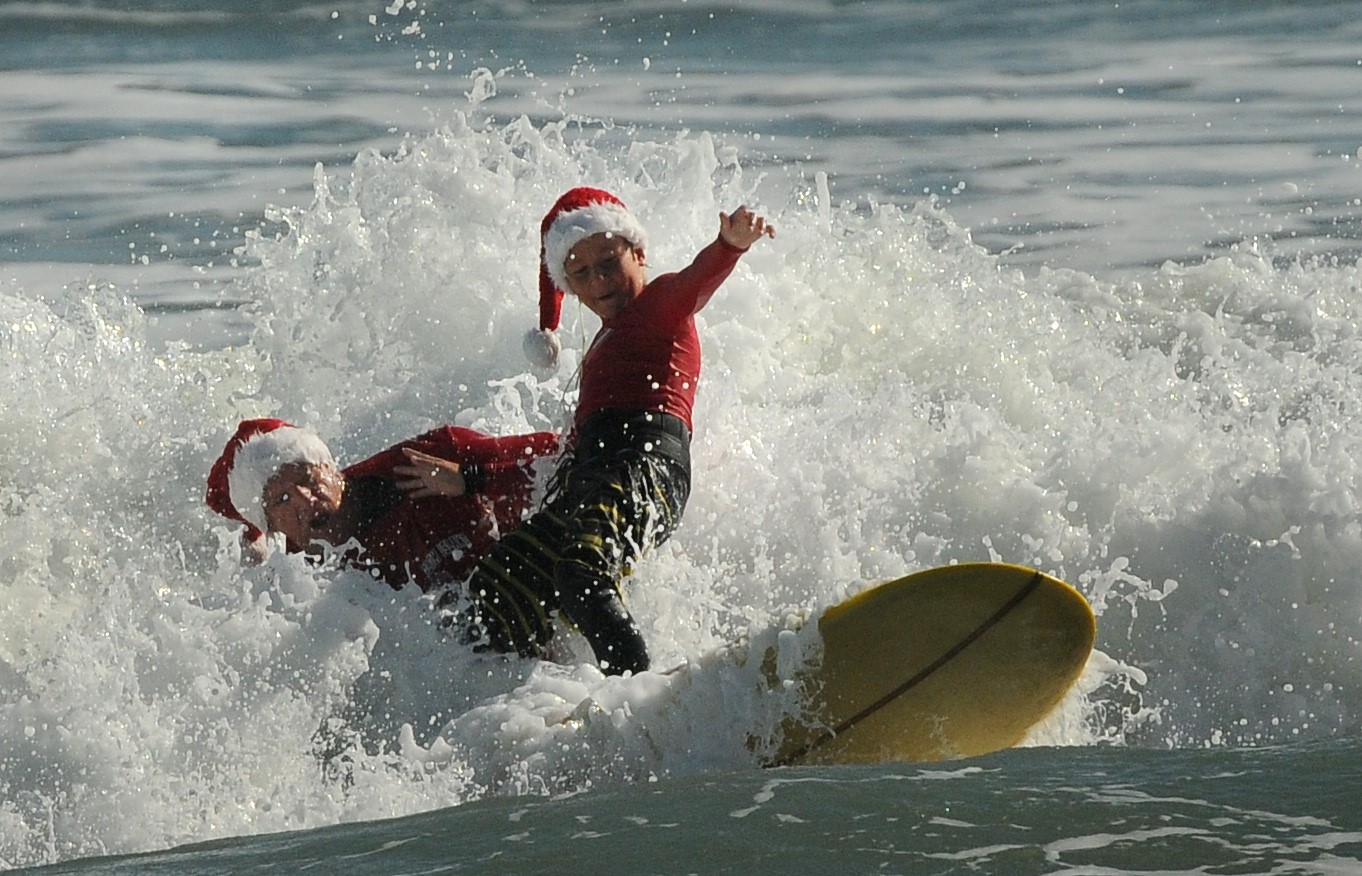 There's always something fun happening on the Space Coast. Check the event calendar while you're there to be a part of some incredible local traditions. Here are a few of the favorites currently scheduled.
Eastern Surfing Association Southeast Regional Championship – April 22-24, 2022
 Melbourne Art Festival – April 23-24, 2022
 Thunder on Cocoa Beach – May 19-22, 2022
 Space Coast Air Show – May 21-22, 2022
 NKF Rich Salick Pro-Am Surf Festival – September 2-5, 2022
 Surfing Santas – Dec. 24, 2022