In addition to great, year-round weather, shell-drenched beaches and the sparkling Gulf of Mexico, The Beaches of Fort Myers & Sanibel in southwest Florida continues to provide new experiences for visitors to Florida's unspoiled island destination. Here are some exciting new adventures to be had in The Beaches of Fort Myers& Sanibel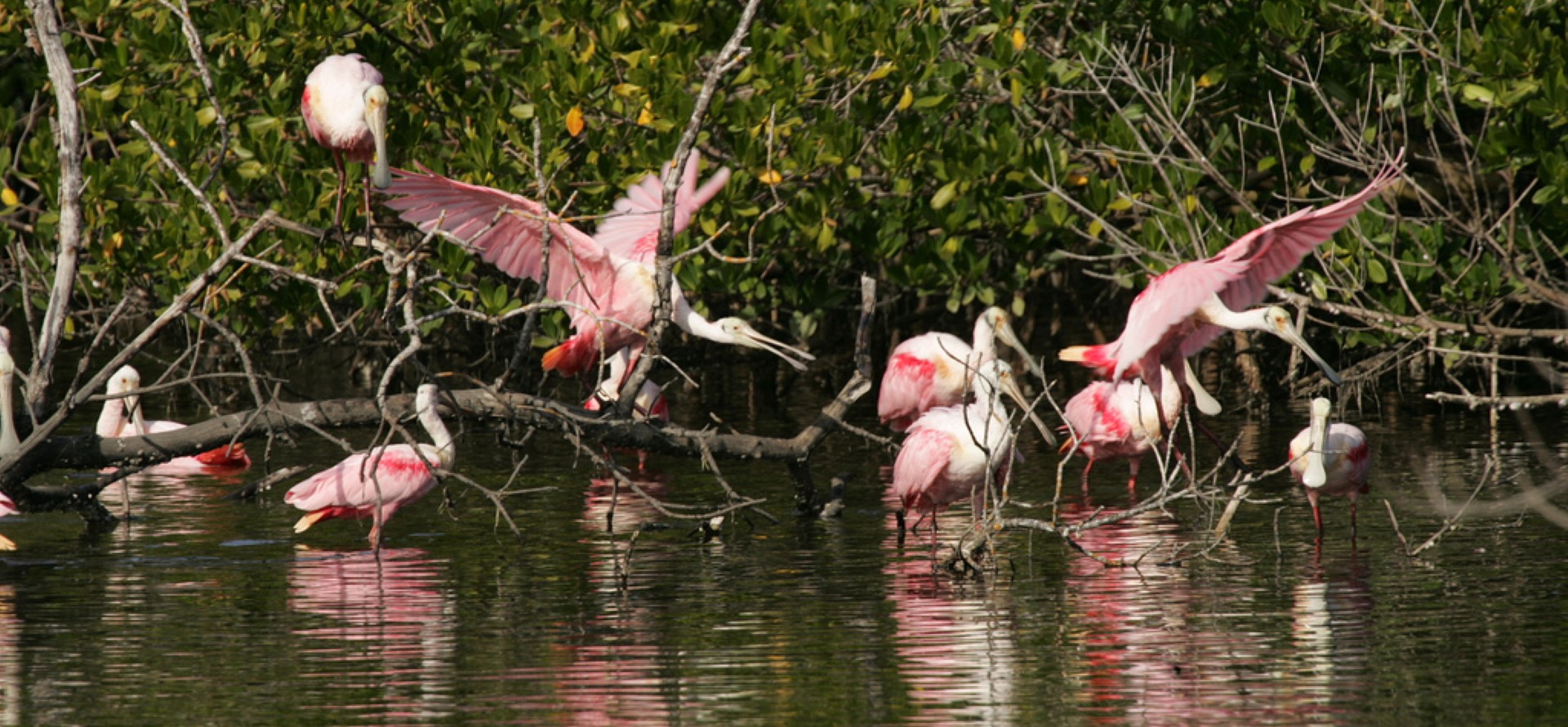 Everglades Wonder Gardens in Bonita Springs broke ground on a new tea house that will take the form of a Victorian-era solarium built in France with ornately crafted iron and glass panes. The Tea House and the other pavilions are expected to immerse visitors in the story of pollination with butterflies, flowering orchids, and tropical birds such as bananaquits and Australian lorikeets. Tea will be served in the new Tea House and it will also be available as a venue for weddings and other special occasions.
Easy access to close-up birds have made J.N. "Ding" Darling National Wildlife Refuge, Sanibel Island a hot spot for birders since it first opened in 1945. Merely cruising along Wildlife Drive, you can check off a number of species. You needn't be a birder, however, to love watching the antics of the white pelican and "dancing" reddish egret. Most iconic, roseate spoonbills flock in the wetlands year-round. To see birds coming in to roost, plan a sunset nature cruise or kayak paddle into Tarpon Bay.
From the 1.2-mile boardwalk at Six Mile Cypress Slough Preserve, Fort Myers., you can easily spot gallinules, moorhens, pileated woodpeckers, white and glossy ibises, belted kingfishers, bald eagles, ospreys and a variety of egrets and herons. In the interpretive center, watch a short video about bird migration.
At Caloosahatchee Regional Park, Alva, a variety of riverfront habitats means good diversity. Look in the Flatwoods for red-shouldered hawks and barred owls. Along the park's biking and horse trails, birders spot wild turkey and swallow-tailed kites.
Accolades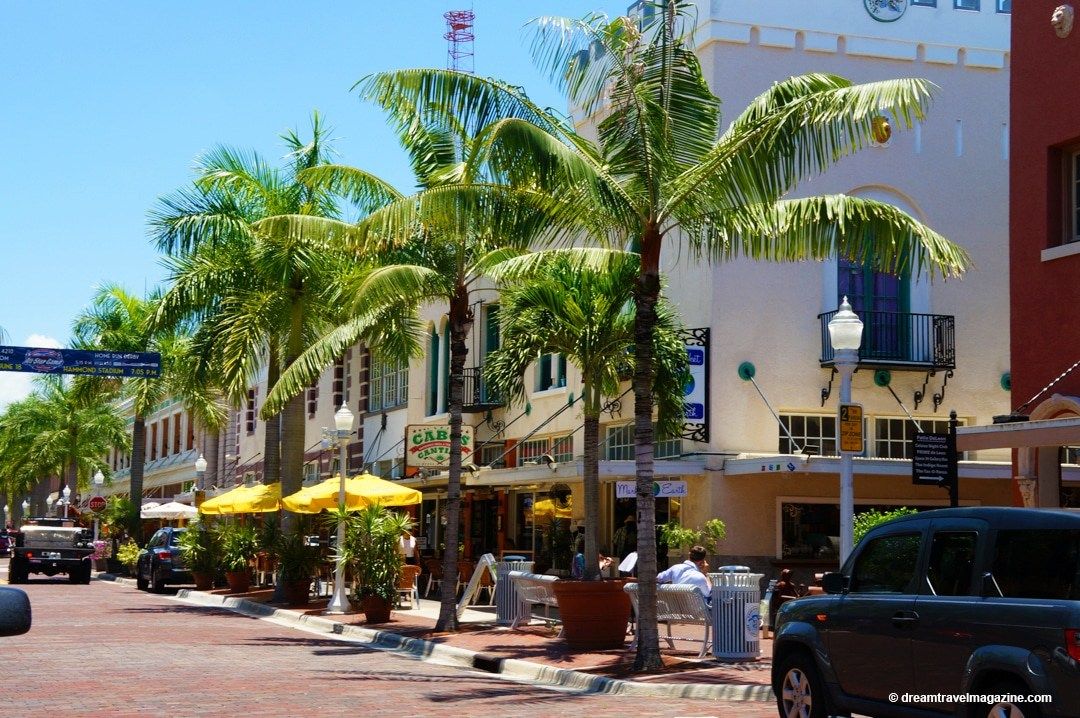 Best Beaches in Florida
Fort Myers Beach and Sanibel Island were recognized by Thrillist, both earning the designation of two of the best beaches in Florida. Fort Myers Beach was recognized for being a go-to for those looking to have a good time at beachside restaurants and bars, while Sanibel was praised for its world-class shelling opportunities and charming atmosphere.
Best Small Beach Town Getaways
TripAdvisor named Sanibel Island one of its 15 Small Beach Town Getaways in America. The publication highlighted Sanibel's white beaches, shopping and dining opportunities, and outdoor activities—from deep sea fishing to dolphin spotting this getaway has something for everyone.
Best Islands in America
CNN Travel named Sanibel Island one of the Best Islands in America. The beautiful island's abundant seashells and 82nd Annual Sanibel Shell Fair & Show were featured, as well as wildlife refuges and outdoor recreation opportunities such as biking. Want to try a new restaurant? Well, dogs are welcome to dine here too! Many dining venues throughout The Beaches of Fort Myers & Sanibel welcome your four-legged family members for dining. A few include Big Blue Brewing, Rumrunners, Island Cow, Blue Point Oyster Bar,  and McGregor Café.
Locally-owned and Award Winning Breweries
From Fort Myers to Cape Coral to Bonita Springs, area award-winning brewers and distillers blend local oranges, berries, honey and even chocolate with traditional ingredients into smooth tasting original creations. Want to tour a brewhouse or distillery? A guide directs visitors to the locations. To print a brew trail map and to read details of each of the local breweries, visit fortmyers-sanibel.com/local-breweries 
Art at Corkscrew Swamp Sanctuary
The Gallery Café Artists series features the works of four artists and a special traveling Audubon Photography Awards exhibit that will be displayed in five shows through July 2019.
For the exhibit schedule, details and "meet the artists" dates, visit corkscrew.audubon.org/visit/gallery-cafe-exhibits
Mound House Eco Tours, Fort Myers Beach
The recently renovated house on Estero Bay serves as a museum showcasing Calusa ( a Native American People of Florida'ss southeast coast) artifacts and exhibits.  Now, there are some new ways to explore this unique historic attraction. Board the Estero Bay Express at Fish-Tale Marina and travel the bay to Mound House and then on to Mound Key, known as the capital of the Calusa. In addition, kayak tours that explore the winding mangrove creeks and backwaters are guided by Dexter Norris, biologist, naturalist, and Mound House environmental educator. Conditions permitting, the tour includes a stop at Dog Key archaeological site. Or, catch the full moon rising on a beautiful sunset tour and explore tidal creeks and winding mangrove tunnels extending into the hidden backwaters of Estero Bay. For details visit www.moundhouse.org
The Bailey-Mathews National Shell Museum on Sanibel Island conducts daily beach walks with a marine biologist leaving from the Island Inn at 9 a.m. Please note that reservations are required. Check out www.shellmuseum.org for dates and details.
Upcoming events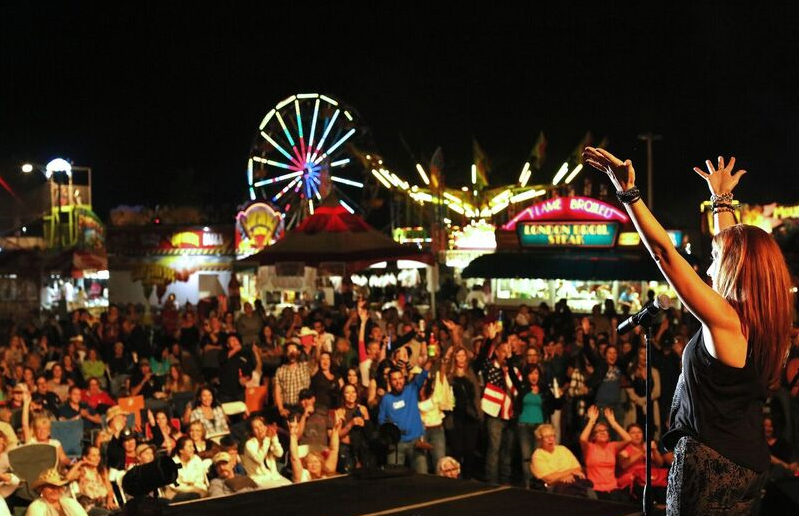 The 6th annual Island Hopper Songwriter Fest returns Sept. 20-29, 2019. The popular event brings music back to the beach with new artists and new events. It kicks off on Captiva Island Sept. 20-22; moves to downtown Fort Myers Sept. 23-26; and ends at Fort Myers Beach Sept. 27-29. Visit www.islandhopperfest.com for details as they are announced including artists, venues and great deals on accommodations for locals and out-of-town guests.
In October, let's Get Outside Day kicks off the Annual J.N. "Ding" Darling Days, Sanibel Island with free admission to Wildlife Drive for cyclists and hikers and various free and discounted tours and eco-activities. Family Fun Day culminates the weekend with free activities. It features all-free refuge tours, live wildlife presentations, archery clinics, hot dogs, live music, kids' nature crafts, puppet shows, face-painting, and even a selfie photo station.
Every November Sun Splash Family Water Park Cape Coral CoCoNut Festival celebrates Cape Coral's reputation for coconuts, multi-cultural food, boating, fishing, and wildlife. The festival will feature a national musical act, gymnastic entertainment, carnival rides, water-ski shows, tropical food, contests, coconut crafts, and fireworks. Visit www.cocofest.com for more information.
The 33rd Annual American Sand Sculpting Championship in Fort Myers Beach will take place in November. This fun-filled event will include world-class master sand sculptors, a state championship contest, an amateur contest, sand sculpting demonstrations and lessons, and much more. With more than 1,000 tons of sand, master sand sculptors are returning to Fort Myers Beach forming the largest sand sculpting event in the state, plying their craft and showcasing their artistry in what USA Today and CNN Travel have named a "must-see" and one of the 10 best sand sculpting competitions in the world. Visit www.fmbsandsculpting.com for information and dates.
For the latest information on the area's many accommodation choices, events and activities, visit www.FortMyers-Sanibel.com.