In true Florida fashion, it's an early start on summer fun. That means filling up those long days of sunshine with endless activities for kids, teens, families of all ages. If you are looking for family-friendly, fun activities, Tampa Bay has everything you'll need to enjoy a fun-filled summer day. Moreover, ZooTampa at Lowry Park and The Florida Aquarium have teamed up to offer an attraction package perfect for animal and nature lovers: ZooQuarium! Let's check out what's happening at the ZooQuarium this Summer.
ZooTampa at Lowry Park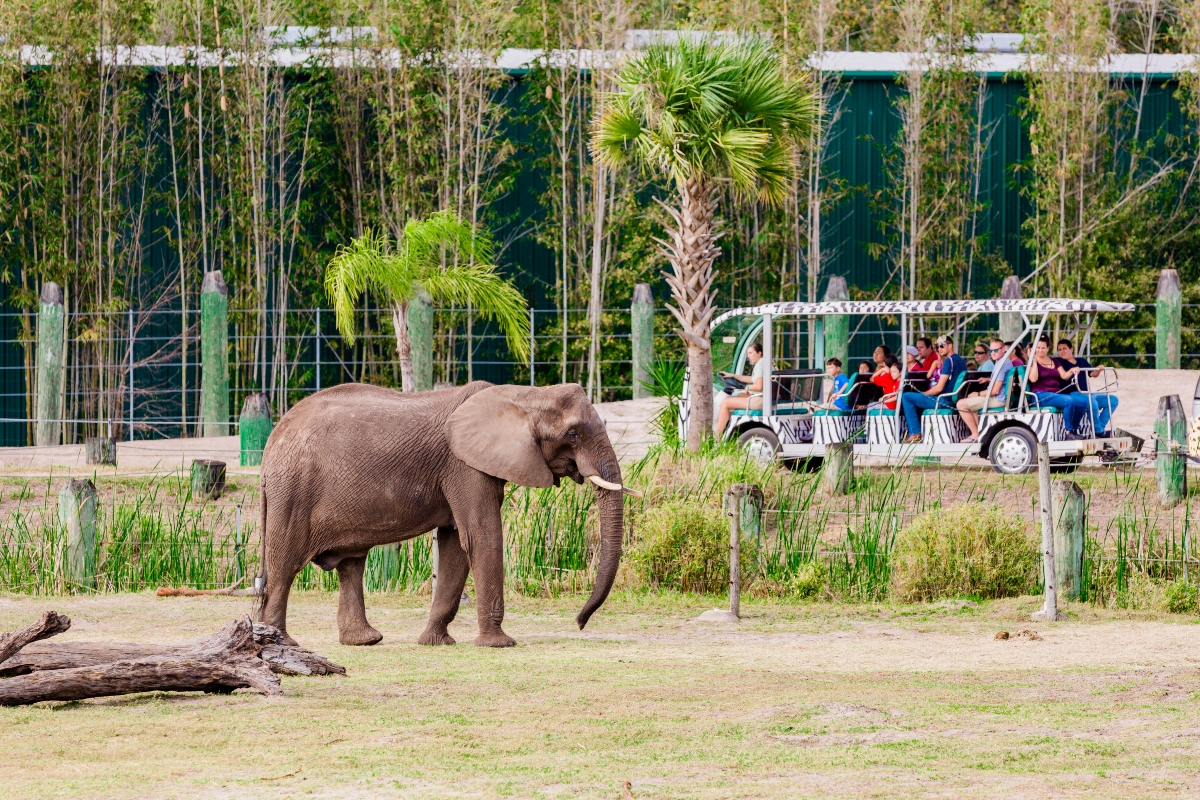 Weather experts say it will be a long hot summer, and the coolest place to be is ZooTampa! With new habitats with rare and unique species and the all-new safari adventure, ZooTampa is sure to create an experience of a lifetime for guests of all ages. Are you ready to explore and connect with amazing wildlife? ZooTampa is a great way to start your adventure at the ZooQuarium this Summer.
Don't miss – Expedition Wild Africa — opening in late May; the newly designed safari experience allows guests to play the role of research interns visiting Africa's Pampu Preserve. Visitors now have an opportunity to experience the immersive landscape that brings one of Earth's most legendary wild places to Tampa.
They will enjoy solving clues and visiting virtual base camps and research stations while onboard a safari truck during their journey. Animal adventures abound, including up-close introductions to the best predators on the Savanah, a view of the largest land mammal in the world, a close encounter with a crash of White Rhinos, and much more!
At ZooTampa, they passionately believe that you will teach the mind if you touch the heart. What better way to learn how important you are to the survival of the species worldwide than to have a special moment with one of the many incredible animals in their care? During your visit, you'll connect with manatees, Florida panthers, white rhinos, black bears, orangutans, and lots of other encounters – designed to surprise, educate, and delight guests of all ages. Plus, the newest habitats with rare and unique species will surely leave you star-struck.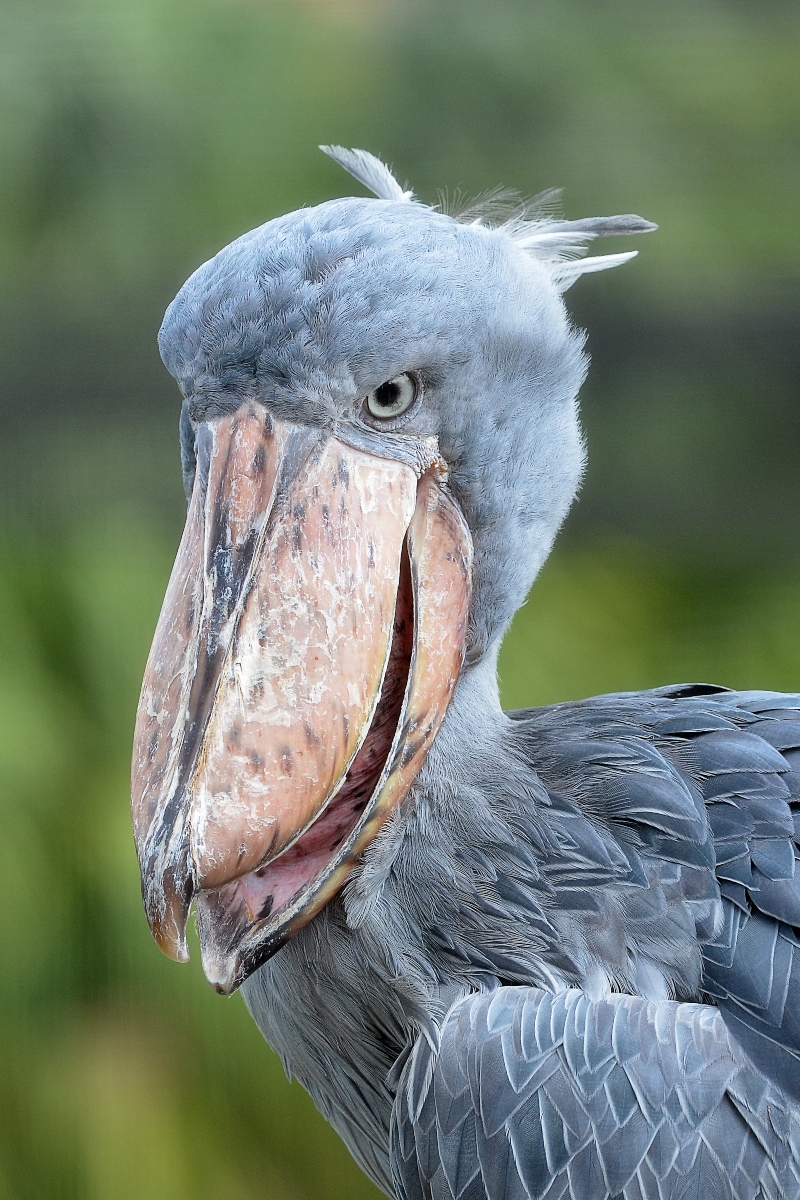 ZooTampa's shoebill storks, Zero and Ladybill, are out daily enjoying the warm weather! Mostly known for their prehistoric look and stoic behavior, shoebill storks will lay motionless, waiting for fish, especially lungfish, to swim within range of their large bills. ZooTampa is home to three of only four shoebill storks in the United States. These fascinating birds can reach five feet in height and are classified as vulnerable, with only 3,300 to 3,500 mature shoebills still living in the wild. In 2009, ZooTampa became the first wildlife institution in North America to hatch one of these rare avians. Their new habitat is in the Africa realm of the Zoo and will provide guests their first glimpse of these incredible animals in more than a decade.
ZooTampa's beloved binturong family—Sully, Melati, and baby Kartika—have relocated from their behind-the-scenes living space to the Asia realm of the Zoo. Also known as Asian bearcats, these animals spend most of their time in trees using their padded paws and long claws to expertly grasp branches and explore treetops—their distinctive scent, which is said to resemble buttered popcorn or corn chips. Listed as vulnerable, binturongs are currently at risk due to habitat destruction, poaching, and the fur and pet trade.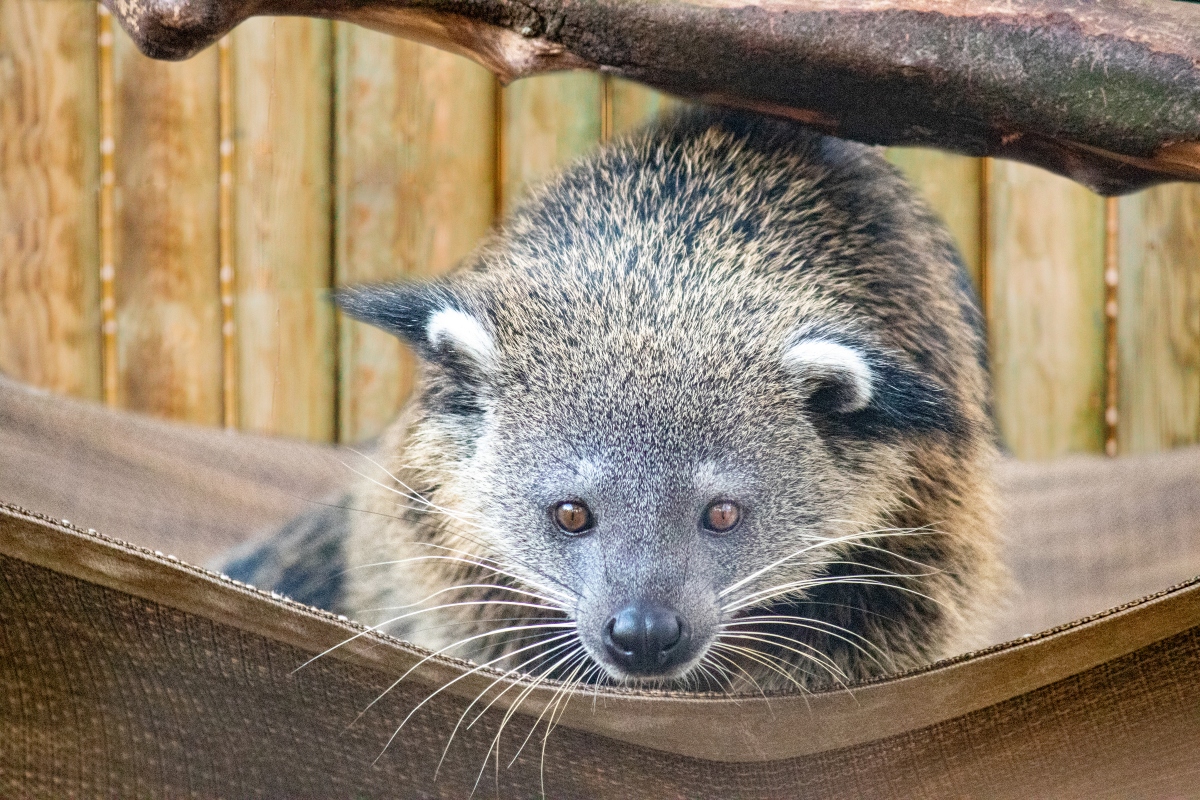 ZooTampa's animal care professionals find that many of the guests have never heard of a binturong, so they have a valuable opportunity to acquaint their guests with a species they may have never known about or thought to protect had they not visited ZooTampa. Like so many other species here at the Zoo, binturongs also have an important conservation story to tell, with its accompanying message of change beginning in households.
Escape the heat and experience wildlife's greatest treasures up-close and personal (sunscreen is required!). If you're looking for a way to relax, keep the kids entertained while also learning, and have a good time, then look no further than ZooTampa. They are dedicated to continuing to find ways for families to get wild safely to ensure that members of our community have a place to experience the much-needed mental health benefits and comfort that being outdoors and connecting with nature provides.
The Florida Aquarium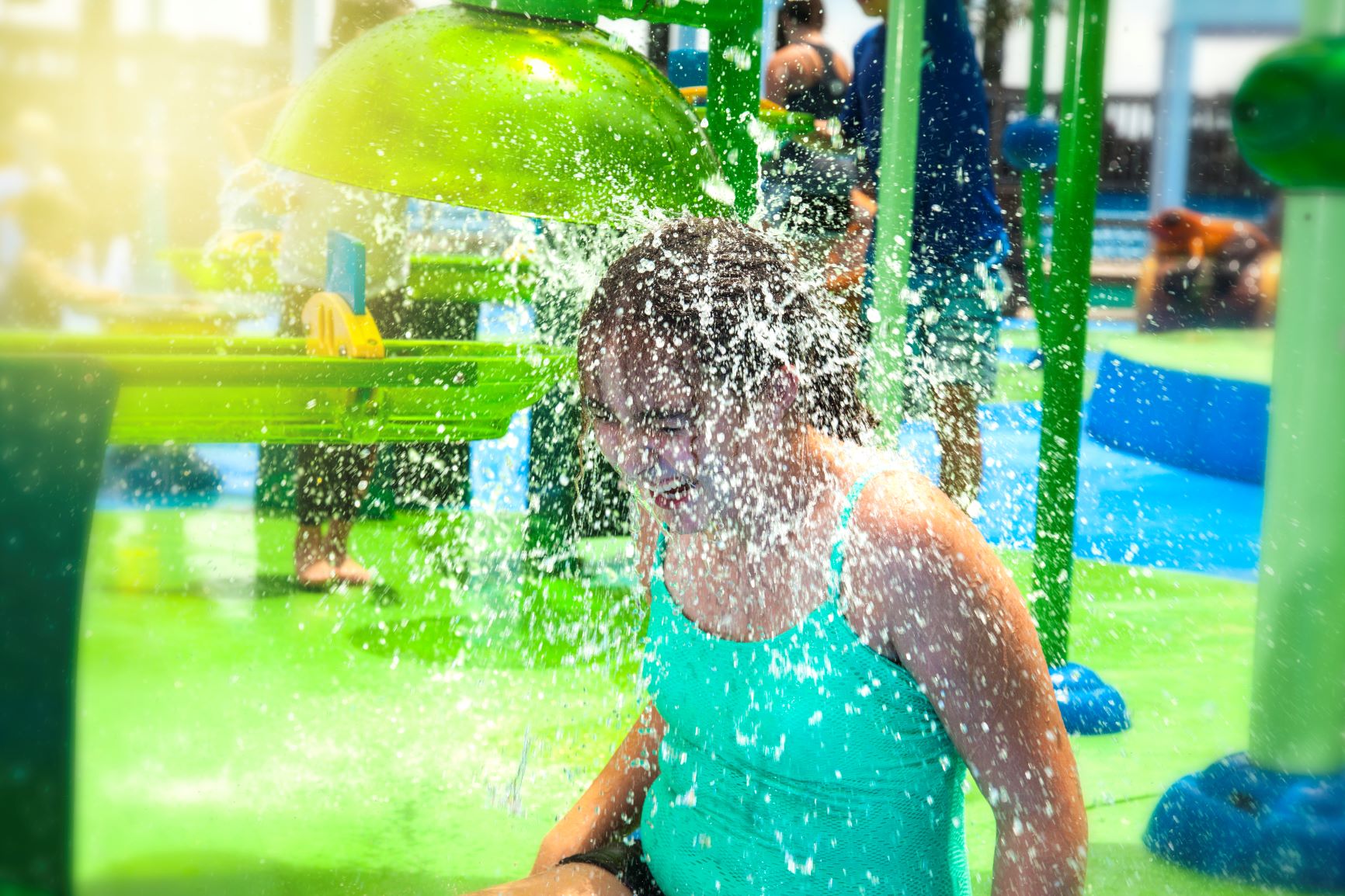 When the bucket on your summer-fun list is really a water dump bucket, then a visit to The Florida Aquarium is a MUST. The kids' outdoor, zero-depth water play zone of the Aquarium's Splash Pad features water dump buckets, spray zones, and a designated play area for toddlers. The Splash Pad is just one of the many Aquarium adventures that families can experience this summer.
There's a boatload of fun aboard the Bay Spirit II- The Florida Aquarium's 72-foot catamaran! Add a Wild Dolphin Cruise to get out on the waters of Tampa Bay in search of bottlenose dolphins and other native species. An experienced naturalist serves as your guide.
Of course, the main attraction of a visit to The Florida Aquarium is the wide variety of species ambassadors! No HOT summer fun experience would be complete without diving into the amazing sights, sounds, and experiences from tree level to sea level.
#DYK Most animals will retreat from the heat by burrowing, seeking shade, or getting into the water?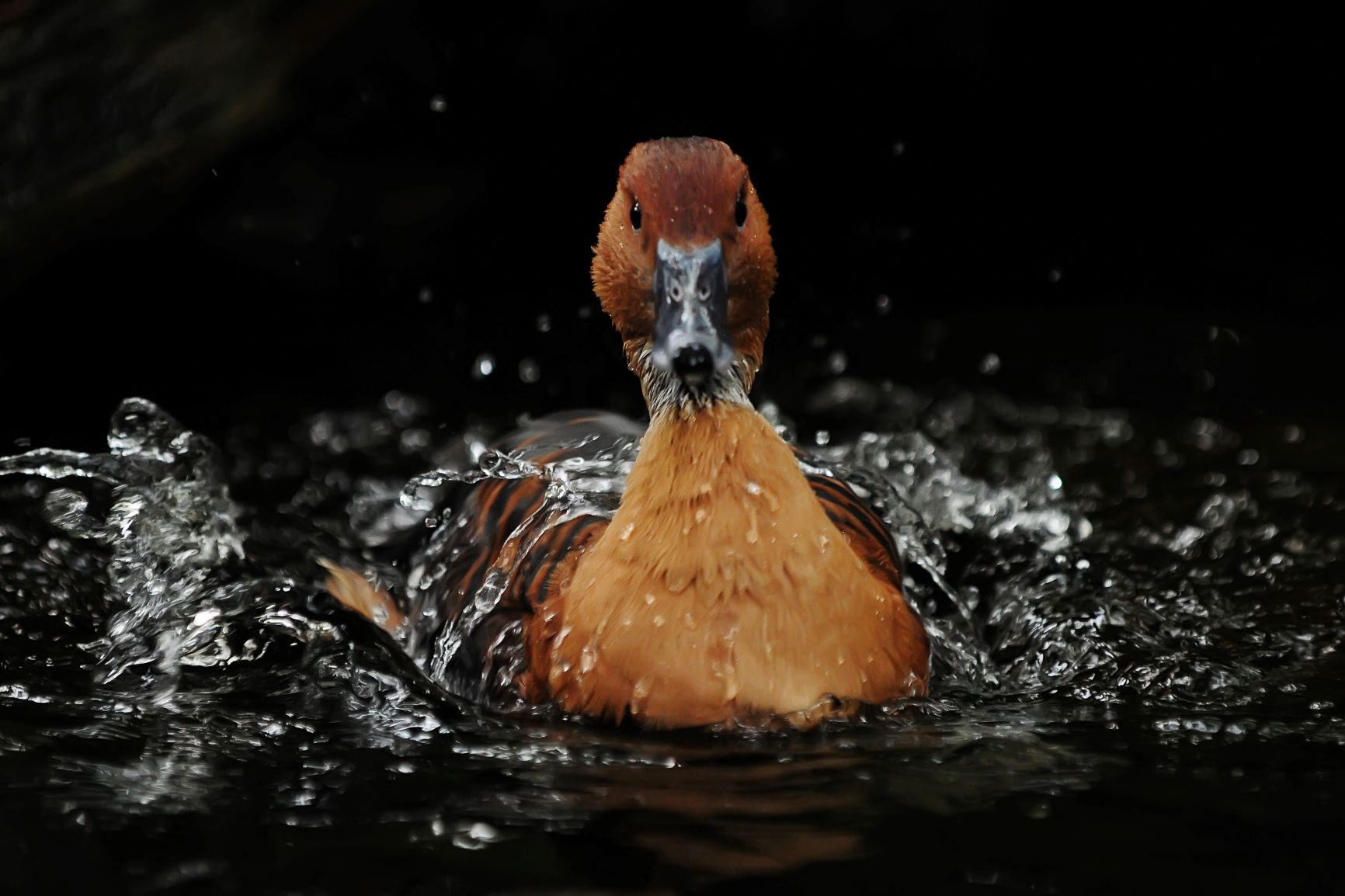 Pelicans, like the rescued Josh and Theo (found in the Wetlands Dome), control body temperature by venting their pouch and partially sticking some of their necks out through their pouch. (This unique behavior is called throat fluttering). Gators, like the American alligators, also found in the Wetland habitat, cool off by sitting with their mouths open.
Ducks and penguins have a counter-current vascular plexus- which is a fancy way to say (thank you Dr. Lindsey!) they control their temperatures by controlling the blood that comes up from their feet. They utilize this to cool off by keeping their feet in the water during hotter seasons.
Bob, a Mali Uromastyx, a desert native, thrives in the heat with a preferred basking spot that averages 110 degrees Fahrenheit. But, even he pants when he gets too hot.
Guests to The Florida Aquarium don't have to thrive in the heat. Humans are invited to come inside to cool off with cool experiences! A coll way to enjoy the Tampa ZooQuarium this summer.
From the iconic 80-foot-glass dome in the Wetlands to the 500,000-gallon Coral Reef habitat with a gorgeous panoramic window and awe-inspiring views of sea life, there is a lot to explore! From the temperate air-conditioned galleries, the young and young-at-heart will enjoy three distinct touch habitats, engaging aquatic species ambassadors like sharks and rays, giant sea turtles, and one of the largest and diverse offerings of seahorses, along with terrestrial animals like lemurs, river otters, and tortoises.
For those seeking shade, The Florida Aquarium offers two unique resting spots – each with an amazing view of Tampa Bay -including the TECO Overlook Deck and the recently opened TECO Rooftop deck. Both are conveniently located to food and beverage options including Corona Cove.
Taking a cue from the species ambassadors that call The Florida Aquarium home – guests can check off a bucket list adventure and retreat from the heat by burrowing inside, seeking shade, or getting in the water.
Plus, in June they are hosting a Shell-a-Bration! Paying homage to ALL  shelled friends with events, entertainment, and extended hours. Visit flaquarium.org for more information.
Later this summer, guests to The Florida Aquarium will be treated to a new outdoor penguin habitat featuring African penguins! Currently only part of the 'backstage pass', this new habitat will allow guests to see penguins all day, every day, and learn about important conservation initiatives to help support this engaging endangered species.
If a beach or theme park visit to Florida is on your summer holiday plans, make sure to include Tampa Bay in your itinerary along with a Tampa ZooQuarium pass so you will have access to these two fun award-winning animal attractions! That way, you won't miss a moment of the ZooQuarium this Summer.