The Everglades is home to over 350 species of wildlife including alligators, birds, and mammals such as the Florida Panther! Although we'd like to say it's possible to spot all of these wild animals on one Wild Florida airboat tour, with the Everglades covering 7,800 square miles, it's difficult to do so. In addition to the size of the Everglades, an hour isn't long enough to experience every part of the swamp, plus some wildlife only come out at night.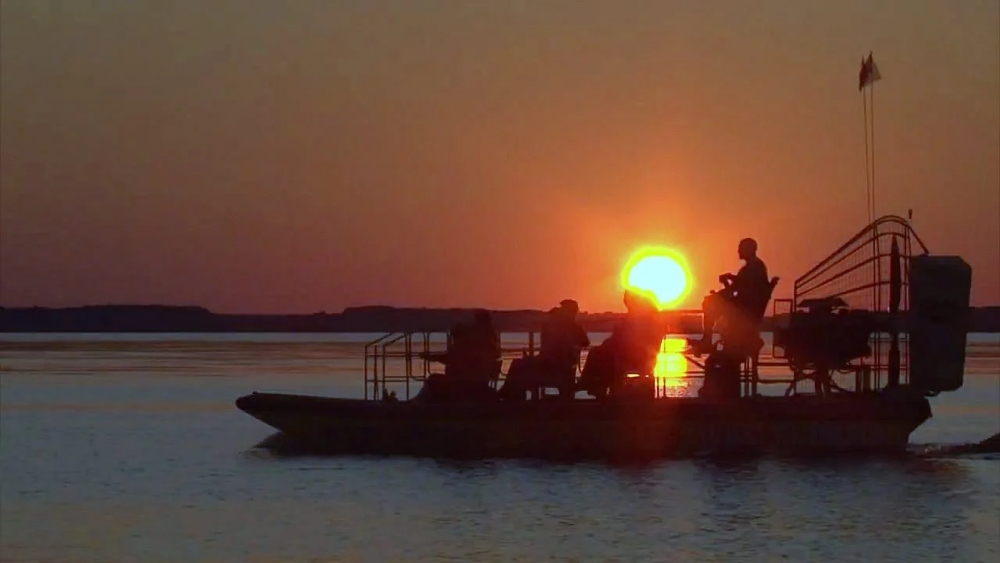 So, if you and your family can't decide whether to take an airboat tour during the day or the night, we're sharing some details to help with the decision-making process. We recommend that if you ever get the chance to go on more than one Orlando airboat tour, try and switch it up to a different time so you can experience different types of animals in their natural habitat!
You may be thinking, 'Isn't the airboat going to wake the animals?' No way! Believe it or not, many of the wildlife are just beginning their day once the sun goes down. Not only are they waking up, but they're also very noisy. For example, during the springtime, alligators begin to mate at night and they tend to be pretty vocal while looking for a mate. Alligators communicate with one another by making loud sounds similar to an old car starting. Alligators and other Florida wildlife also do their hunting in the dark, so be on the lookout while on your tour.
What's the best part about an airboat tour at night that you won't experience during the day? Spotting the wildlife by their eyes! At night, alligators' eyes glow a bright red, while raccoon eyes are yellow and deer eyes have a dark blue tint. During the dark hours of the night, you'll get to hear the wildlife communicating… frogs croaking, birds and insects chirping and owls hooting. You won't hear that kind of natural music during the day!
While an airboat tour at night is an exciting and daring experience, some of the little ones might not be ready to wander through the swamp in the dark. So if the moonlight airboat tour isn't right for your family just yet, then an airboat tour during the day is for you! What's the best part about an airboat tour during the day? The sun is a natural light to spot wildlife, so no need for the boat headlights and flashlights!
During the night, it's easy to miss the baby gator that swims by or the Great Blue Heron hanging out on the other side of the swamp if you're not paying attention. But during the day, even if they swim or fly away, you'll still be able to see them. Florida also has the second largest population of bald eagles, and the Wild Florida airboat Master Captains are pros at discovering them up in the cypress trees, so make sure to listen carefully (even though we know it's not easy to hear when the airboat is moving).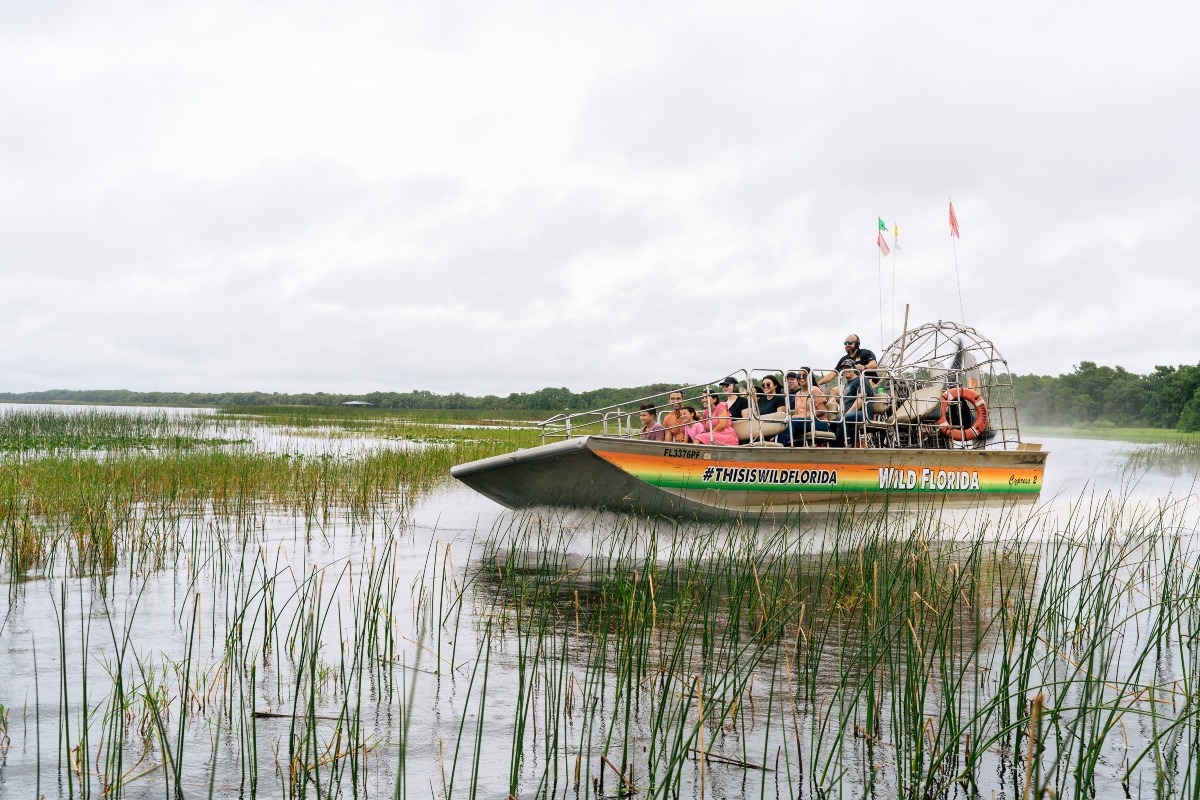 During the cooler months of the year, you're more likely to see alligators out of the water sunbathing to keep warm, so they'll be easier to point out, too! Wild Florida offers different time slots for airboat tours on Lake Cypress throughout the day, so you don't have to worry about catching the first one out. We suggest planning ahead and booking your airboat tour in advance because Wild Florida airboat tours tend to fill up quickly. If you happen to get a
Wild Florida airboat tour at night, don't forget to check out their Gator Park before you get out onto the lake. Included in your airboat tour reservation is admission to their Gator Park where you can see over 200 native and wild animals up close! But don't let the adventure stop when you get out of your car! Be sure to cruise through the Wild Florida Drive-thru Safari Park where you can be within feet of exotic animals on their 170 acres of untouched scenic landscape.
Whether you choose to take a Wild Florida airboat tour during the day or at night, there will always be tons of animals out for you to discover… After all, the swamp is their forever home!
Be sure to follow Wild Florida on Instagram, Facebook and YouTube.