What do you call a time of year that is neither one thing nor the other? You know, a seasonal mixture that features lingering elements of Spring but also some serious signs of Summer. Something Floridians call Sprummer.
Because that's where Central Florida is when the calendar flips over to April and the A/C is on pretty much 24-7!Yes, there is still the early-morning cool to enjoy, with temperatures dropping back into the 60s overnight, but it's highly unusual not to see temperatures pushing 90 later in the day, with both hats and high-factor sunscreen highly advisable when you're out and about.
At the same time, the humidity of summer hasn't yet arrived and the weather forecasters insist we could still see cold fronts that reduce the daily high back into the 70s, and threaten the first major thunderstorms of the year (practically a daily event once we hit June and July).
It's a fair old combination of the seasons, Sprummer, simply because it has most of the advantages of those two periods, without most of the drawbacks (and, yes, too MUCH heat can definitely be a snag, even on vacation!). One key aspect of this time of year is that everything still feels fresh and exciting. Spring is definitely in full bloom, and the early hints of summer are intriguing rather than overpowering. A 90-degree day or two can be fun, but you won't usually experience a whole week of it. Real Florida Adventures is here to help you make the most of it.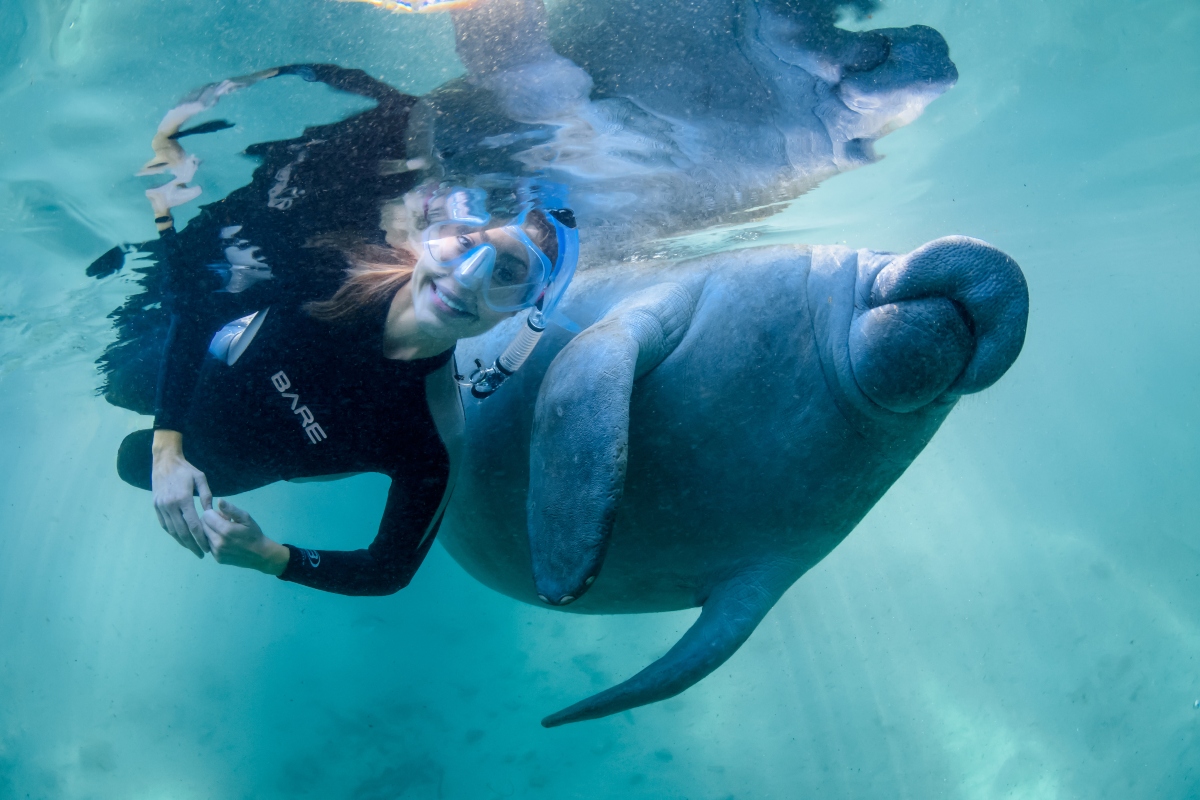 For the record, the official 'average' temperature for April is 83F. An overnight drop of 30 degrees is also still possible. The old saying about Florida, "If you don't like the weather right now, just wait 10 minutes," remains very true.
All outdoor pursuits remain in play and, for those that involve water, this is now a near-perfect time of year for being able to cool down or heat up as required. Our coasts, rivers, and lakes have max appeal for the next six months, so it's definitely a good time to try out something like Real Florida Manatee Adventure (and swim with the manatees), or just a lazy Day On The Beach at blissful Clearwater Beach.
Perhaps the hidden secret of our Sprummer season, though, is the fact there is just SO much to do in Central Florida in the month of April. Festivals and outdoor events are in full flow, the theme parks have ramped up their offerings for the increase in attendance, and you will also see more variety across the board of the magnificent array of attractions that make Orlando the world-famous destination it has grown to be.
Special Events Running this April
Mardi Gras at Universal Orlando: this lively seasonal offering is in its later stages after beginning on February 6 but still runs through April 11.
Epcot's International Flower & Garden Festival: some 30 million blooms enliven this fabulous Walt Disney World park, with live entertainment, garden displays, topiaries, special food offerings, and more through July 5.
SeaWorld Seven Seas Food Festival: here's another of our theme parks with an annual event that runs until May 9, with great tastes, concerts, and sampler packages that provide great value.
Fiesta In The Park: one of Orlando's biggest arts and crafts events, taking place over the Easter weekend this year (April 3 and 4) at beautiful Lake Eola Park in downtown.
Celebration Exotic Car Festival: this five-day event starts in the town of Celebration on April 9 and finishes with track days in Daytona Beach on April 13 for what is described as "One of the 5 Best Exotic Car Shows in the World."
Sun 'n Fun Aerospace Expo: Florida's biggest aviation event brings lots of excitement – including displays by the US Navy Blue Angels and many international aerobatic performers – to Lakeland from April 13-18.
*Top Tip!*
Rocket Launch: April 22 should see the first full four-astronaut launch of the new Crew Dragon spacecraft from the Kennedy Space Center, with the Falcon 9 rocket from Space X delivering its second crewed mission to the International Space Station. This will be another high-profile event (among many this year) at the KSC, and is sure to be hugely popular.*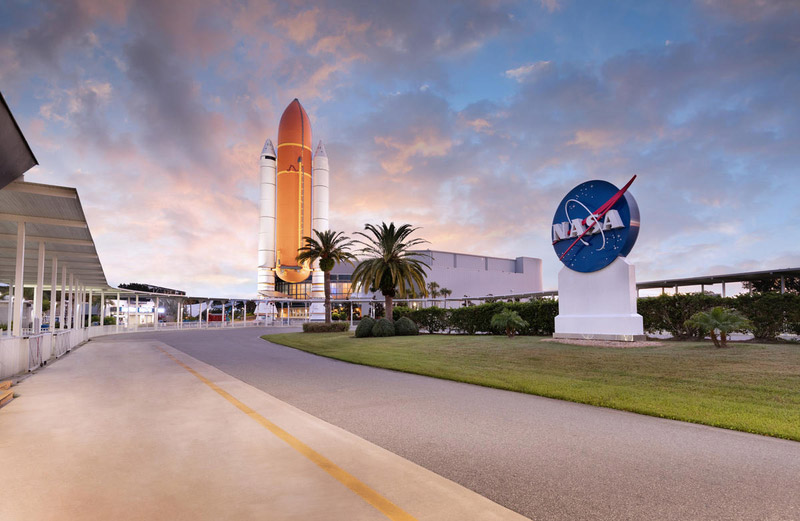 Real Florida Adventures offers four distinctive, specially curated tours to the Space Center to offer the very best of this thrilling attraction. The home of One Small Step For Man is an essential place to see for every Florida visitor these days, and it is packed with new features and exhibits in 2021, including the Planet Play children's area and the Delta 2 rocket among the many 'giants' of the Rocket Garden.
The signature Bus Tours are back in operation after being laid up during much of the pandemic, and this means Real Florida Adventures can once again include the Apollo/Saturn V Rocket Center among the many essential features of the KSC.
All in all, it is a program of excitement and action unequaled anywhere else in the world at this time of year, Is there a more thrilling array of hands-on activities in one place than Central Florida this April?
Be sure to check out all the different possibilities this Sprummer, on our next Florida adventure.
And do remember, Real Florida Adventures is here for YOU, the loyal customers, and are always ready to go that extra mile to ensure they're providing the personal, professional service that is the bedrock of every great vacation. Give a call (407 573 2535) and find out how they can tailor-make that ideal trip for your family or group.
* As with all rocket launches from Cape Canaveral, this is subject to weather and operational conditions. Be sure to check in advance if this is on schedule before committing to any sightseeing trip.