The calendar turns from September to October and it is officially Fall. It's all part of the old joke about the Florida weather that says there are only two seasons to the year in this part of the world, Summer and Not Summer, and it's time to say goodbye to the former and welcome the latter. That's not to say there is a major change in the weather, but there is a definite trend at this time of the year that takes Florida off the humidity treadmill and breathes some fresher air into the atmosphere. Welcome to Rock-tober.
The reality is that, while there is still plenty of sun and warmth, the place feels more pleasant and less, ahem, sweaty than the full feel of the long spell from May to September.
The upshot is that it is far more conducive to happy touring for visitors, and you will also see a lot more Floridians out and about in the parks and other outdoor places.
So, if you're heading to Orlando anytime soon, congratulations! You've just discovered one of the best times to visit Theme Park Central.
In fact, with the combination of more enjoyable weather and a full slate of events in and around town, this place is positively rockin' for the next month or so, more Rock-tober than October.
Just to start with, it's the heart of the Halloween season and, if you saw last month's blog, you'll know that O-Town is more Halloween Town at this time of the year. Everywhere is superbly geared for a spooktacular time, and you can't go wrong for that trick-or-treat vibe.
This is also an in-between season for the crowds, meaning you will find the lines distinctly less challenging in most places, and you can get better value for your tourism dollars in terms of the time taken just waiting to do things as opposed to actually doing them.
Another October, sorry, Rock-tober highlight is the annual International Food & Wine Festival at Walt Disney World's Epcot Park, a celebration of cuisines from all over the world, as well as daily concerts in the America Gardens Theater.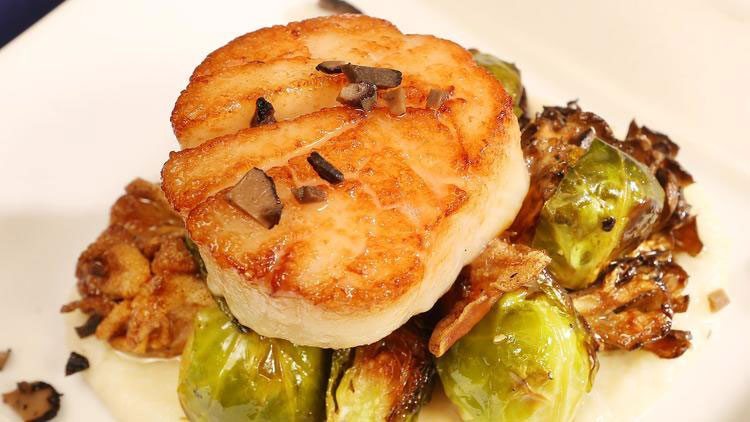 This month features the likes of Sugar Ray, Hoobastank, Air Supply, and Hanson among an all-star array of rocking musical talent, and it is all FREE with regular park entry.
Oktoberfest is another local highlight, with a variety of special events throughout Central Florida to celebrate this German tradition. You should look for some of the biggest events in Avalon Park, Celebration Town Center, and, especially, Sanford, where Hollerbach's German Restaurant is the epicenter of the period, with live entertainment daily.
Another notable highlight of the month is the annual Latin Heritage Month, a city-wide celebration of the local Hispanic communities at various locations such as the Orlando Museum of Art and Orange County Regional History Center.
And, for the sports fan in all, October marks a very important date indeed – the return of the NBA! Yes, basketball will be back, and with every reason to be excited here in Orlando.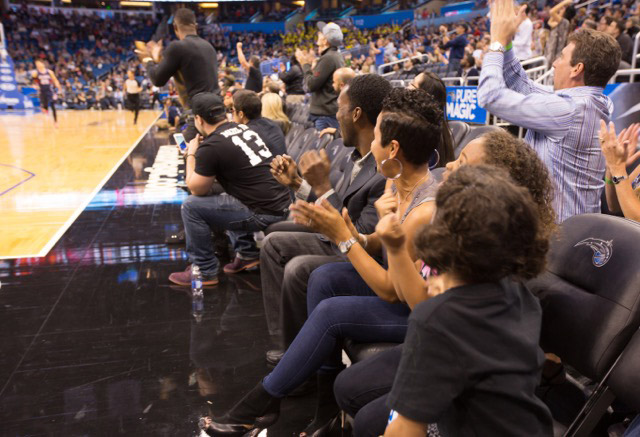 The city's major sport will be front and center again, starting October 25, with the Orlando Magic playing host to the Houston Rockets to get the 2023/24 campaign rolling.
There is also a strong belief that this will be the season the Magic return to their winning ways and make some noise in the league, led by last season's Rookie of the Year, Paolo Banchero. The Duke University standout was a huge force last year, and the team has largely been rebuilt around his 6ft 10in frame.
It has been a few years since the Magic were realistic contenders, but this young, hungry team is definitely primed to take some significant steps this time out, and basketball fans will definitely want to be along for the ride.
You will be well set for a magnificent evening out at one of Orlando's most iconic venues, where the facilities are first class and there isn't a bad seat in the house. For UK visitors, games are also wonderfully family-friendly, so don't hesitate to bring the kids along, especially as they might well get to meet team mascot, Stuff (the Magic dragon)!
It all adds up to just a brilliant bevy of reasons to rock into October – and definitely fired up to make it a month to remember!
And don't forget to Follow Real Florida Adventures on Facebook, YouTube, and Instagram!