The time has finally come for some of the overseas visitors to finally visit Planet Hollywood Disney Springs beginning next month. Pack your bags and leave some room for dessert as this menu is truly out of this world. Check out some of the star-studded menu items waiting for you! Welcome back!
"World Famous Chicken Crunch"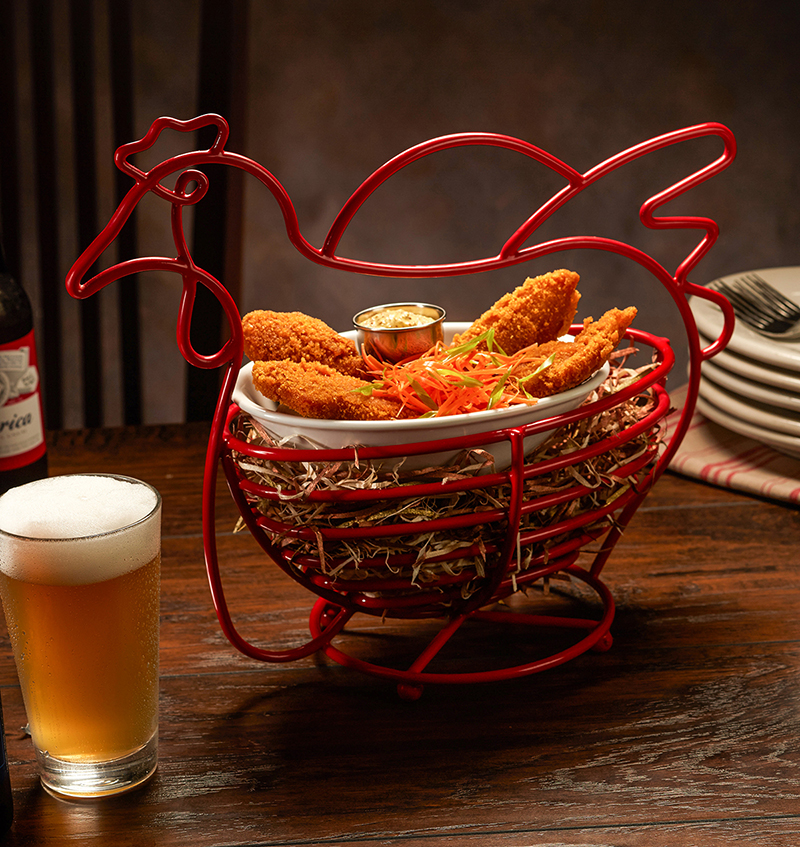 A must-have for any true Planet Hollywood Disney Springs fan is the World Famous Chicken Crunch. All-natural chicken tenders hand-breaded with a crunchy sweet coating served with Planet Hollywood's signature creole mustard sauce. An oldie but goodie, this appetizer is World Famous for good reason!
"Hollywood Bowl"
What happens when you blend all your favorite ingredients into a Salad? Well, the Hollywood Bowl, of course! Feast your eyes on the presentation of this Hollywood Bowl salad. Filled to the brim with Romaine tossed with Thousand Island dressing then topped with house-roasted turkey breast, bacon, Swiss, hardboiled egg, avocado, Roma tomato, cucumber & croutons. Whoever said salad is boring hasn't met this salad yet!
"Fresh Florida Mahi Mahi"
They say "When in Rome" but Planet Hollywood Disney Springs says "When in Florida"…try the Fresh Florida Mahi Mahi. Grilled mahi-mahi topped with tropical fruit salsa, served with house-made cilantro rice & green bean blend. Can vacation get any better than this?
"Bacon Mac-N-Cheese!"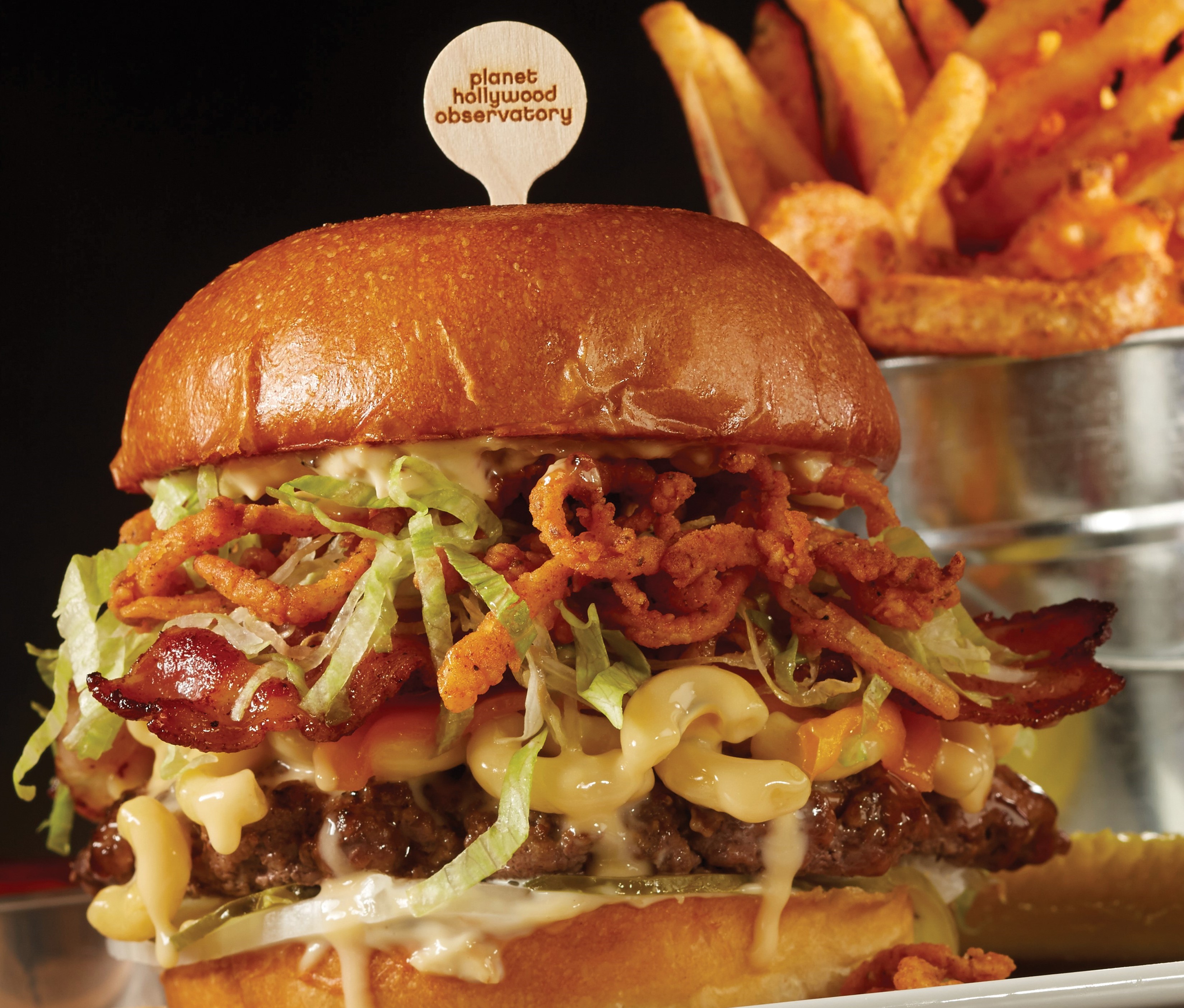 Straight from Flavortown is Guy Fieri's Award-Winning Burger – Winner of NYC Wine & Food Festival Burger Bash…the Bacon-Mac -N-Cheese. Yes, you read that right, Mac-N-Cheese on a Burger. The mouth-watering burger is Guy's smash-grilled burger, applewood smoked bacon, six cheese mac-n-cheese, cheddar, LTOP, crispy onion straws & donkey sauce on a brioche bun. Wait! What is LTOP? Simple as Lettuce, tomato, onion, and pickle. So much flavor that your tastebuds will think you're on another planet. Welcome back indeed.
"OREO® Cookie Bash"
New for 2021! Check out the latest addition to the already sweet lineup of desserts. The OREO® Cookie Bash is a pie slice of OREO® cookie universe of white 'n milk chocolate cream, starry with OREO® chunks, and showered with dark chocolate drizzle. Drool-worthy? Yes. Get it because you're on vacation? Yes!
Come by Planet Hollywood Disney Springs and dine amongst the stars! Reservations – At Planet Hollywood Restaurant Locations.