Inhale those fresh Gulf breezes and feel the warmth of the sun on your face as the day unfolds before you. All throughout Fort Myers' islands, beaches, and neighborhoods, you can go straight from an exhilarating boat ride to an amazing meal while overlooking the water.
You're invited to experience a local legend. Cabbage Key Inn sits on its own 100-acre island and has been feeding guests for decades. Hop aboard a charter or book your own private boat to reach this remote restaurant famed for its cheeseburgers, fresh seafood, and frozen Key lime pie. Its defining feature is the thousands of dollar bills taped to the restaurant's ceilings and walls, and you'll likely spot tortoises and other wildlife roaming the walkways outside.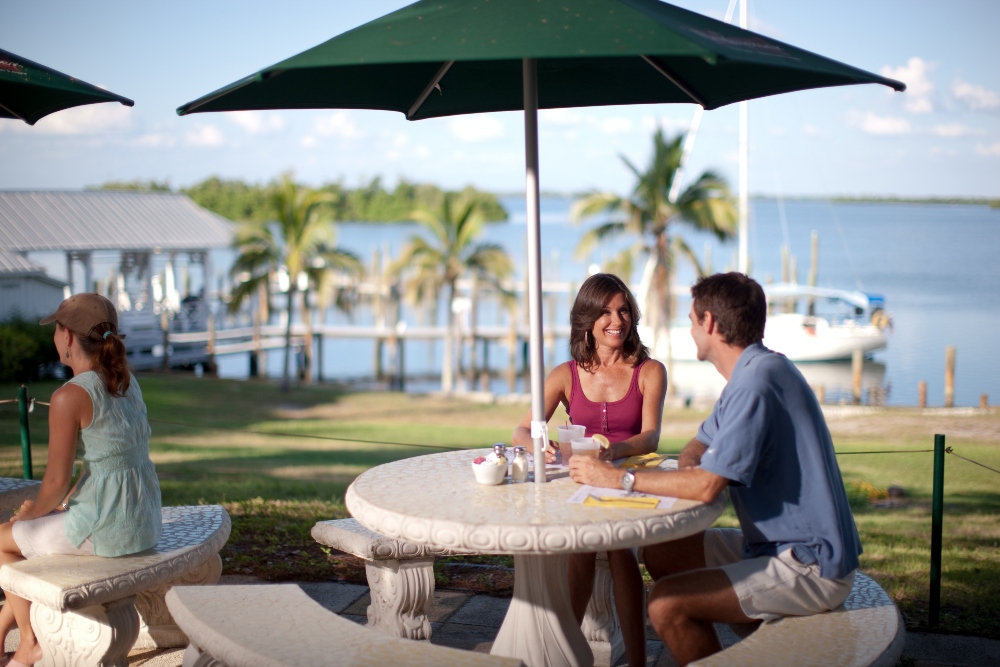 Feel the charm of an Old Florida landmark at the Tarpon Lodge & Restaurant in Bokeelia on Pine Island. This historical 1926 house overlooks Pine Island Sound and is surrounded by a restored boathouse, bungalow-style cottage, and comfortable Island House. Enjoy a leisurely lunch or exquisite evening meal at Tarpon Lodge Restaurant, where you can dine on the catch of the day, prized Gulf pink shrimp, or other locally sourced favorites.
With tacos all day and frosty cocktails late into the night, plus live music and seats in the sand, the Boat House Tiki Bar & Grill is always a good time. Choose from two waterfront locations — Fort Myers and Cape Coral — and watch the boats pull up as locals join the fun.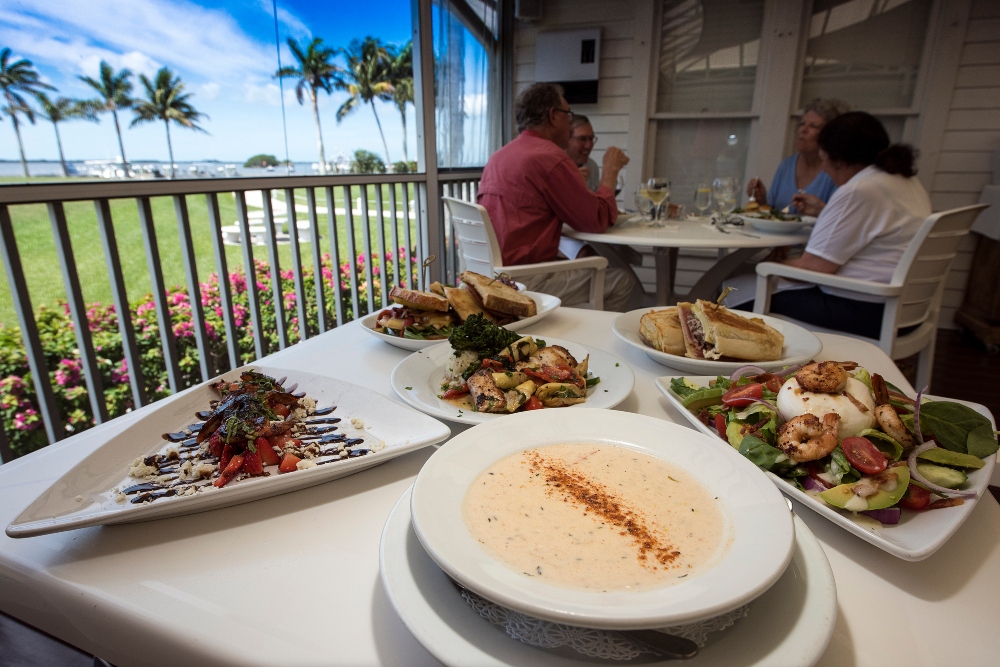 Dock your boat at Port Sanibel Marina to reach the Lighthouse Waterfront Restaurant in Fort Myers. Catch stunning views of the sunset as you relax outdoors, a glass of wine in hand, and a bowl of steaming island conch chowder before you.
Arrive by boat or car and settle in for a meal and live music on Petey's Upper Deck at Matanza's on the Bay. This Fort Myers Beach favorite is known for Dave's Dockside Pizza along with other local staples like peel-and-eat-shrimp and ceviche.
After 30 years on vibrant Fort Myers Beach, two longtime favorites have reopened their doors, taking over the old Bayfront Bistro space at Snook Bight Marina. Head upstairs to the Fresh Catch Bistro for fresh flavors like succulent crab legs and signature martinis, or stay on the first floor for mouthwatering pizza and locally distilled spirits at Junkanoo Below Deck.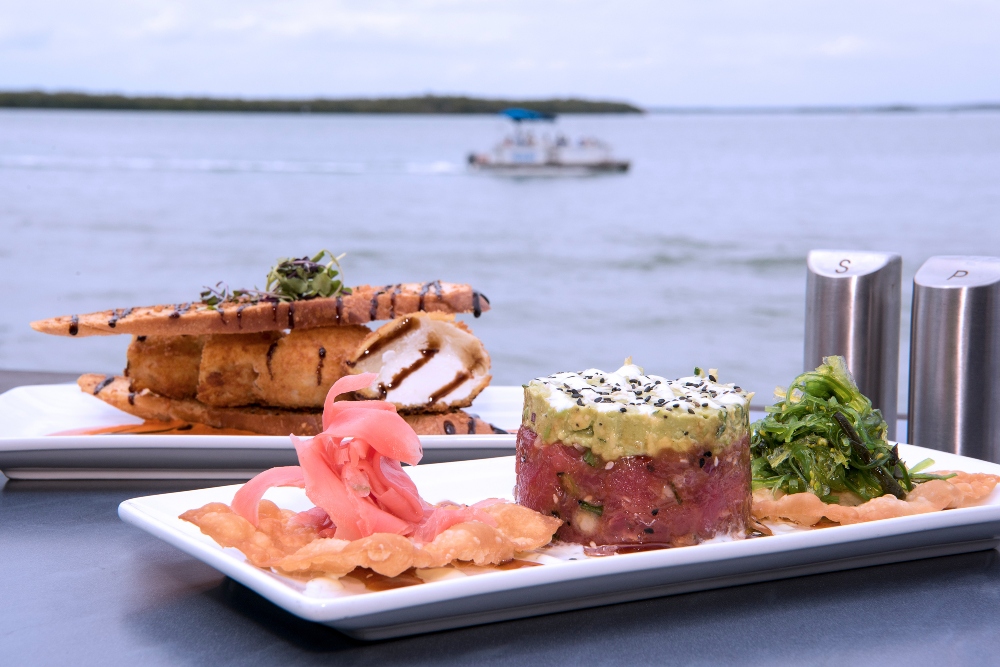 Be a part of the local scene in the heart of Boca Grande, a relaxed island community where you can pull up by boat at Boca Grande Marina. Here, you can choose between two celebrated restaurants: the elegant ambiance of Eagle Grill which overlooks Charlotte Harbor from the second floor, and lively Miller's Dockside which sits on the edge of the water.
Enjoy Matlacha as you spend an evening at Miceli's Restaurant. Accessible by boat and car, Miceli's is a vibrant waterfront spot where you'll find live music every night as well as all the local staples — from cheese-smothered island bread to seafood feasts.
Nearly 400 canals are interwoven with Cape Coral, a tranquil city where boating is a favorite pastime. Arrive at the Marina at Cape Harbour, situated at the mouth of the Caloosahatchee River. At this waterfront shopping and dining destination, Fathoms Restaurant & Bar serves up fresh seafood, global flavors, and handcrafted pizza.
Activate all your senses as you sail, sip, and savor in the Fort Myers area. Discover more outdoor adventures and places to dine throughout our islands, beaches, and neighborhoods.