Lake County is a water wonderland. It's home to more than 1,000 lakes, where adults can enjoy boating, fishing, and wildlife, as well as parks, preserves, seaplane bases, and fun waterfront parks with splash pads for the kids.
1. Waterfront Park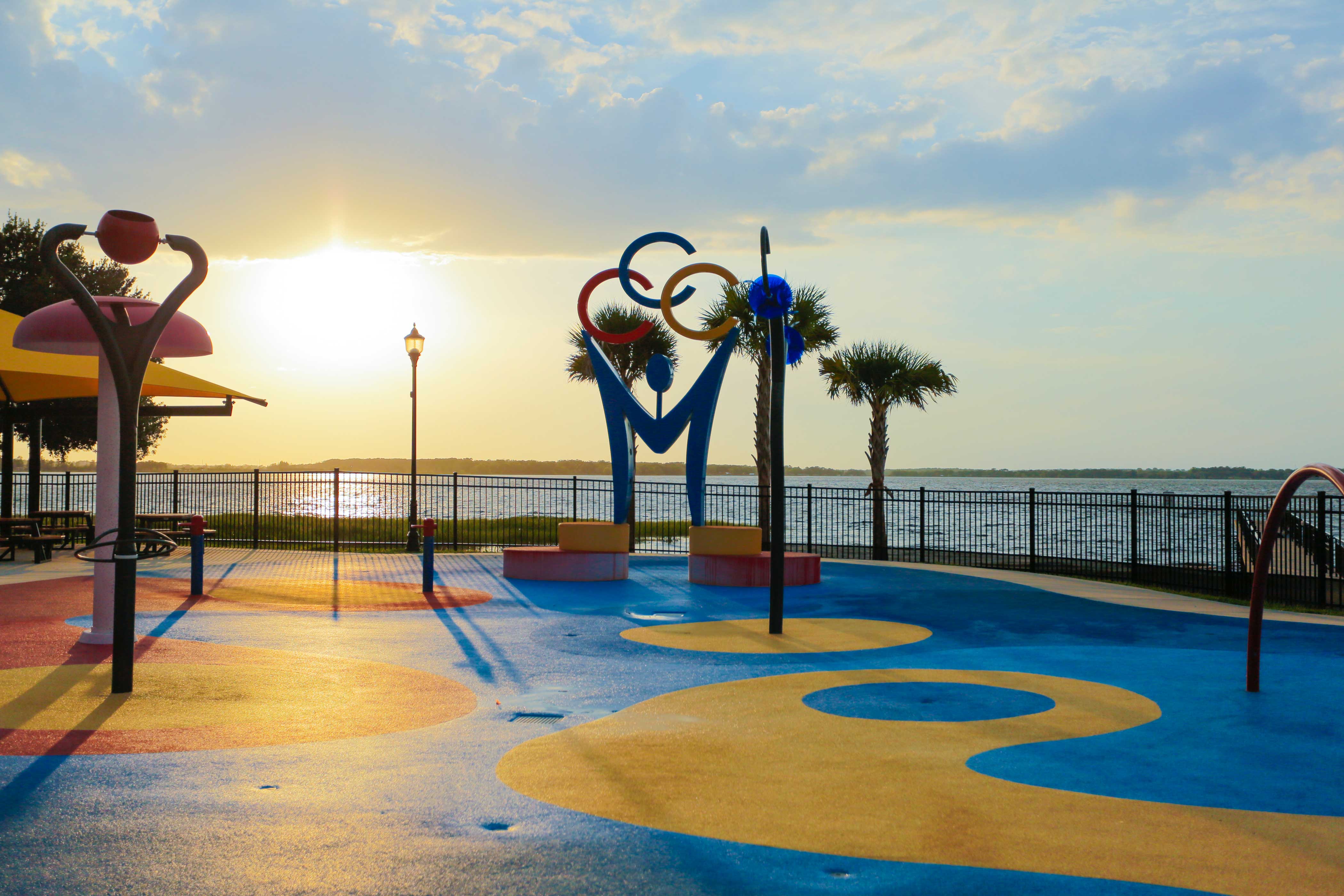 Located at 100 3rd St., Clermont's lakefront park along Lake Minneola features a little sandy beach, a fishing pier, paved walking and bike trails, seasonal swimming, and picnic tables. The park is home to many weekly festivals and water competitions, including the Champions' Dragon Boat Festival and Leader of the Lake Regatta. The park offers a fitness trail that is part of a 30-mile system and will be a section of the Florida Coast-to-Coast Trail.
Champions Splash Park is a place where kids can cool off under colorful water jets and sprays. Admission is $2. It's open 10am-5pm until May 19 and will be open 10am-6pm weekdays and until 5pm Friday through Sunday from May 24 through Aug. 11.
2. Wooton Park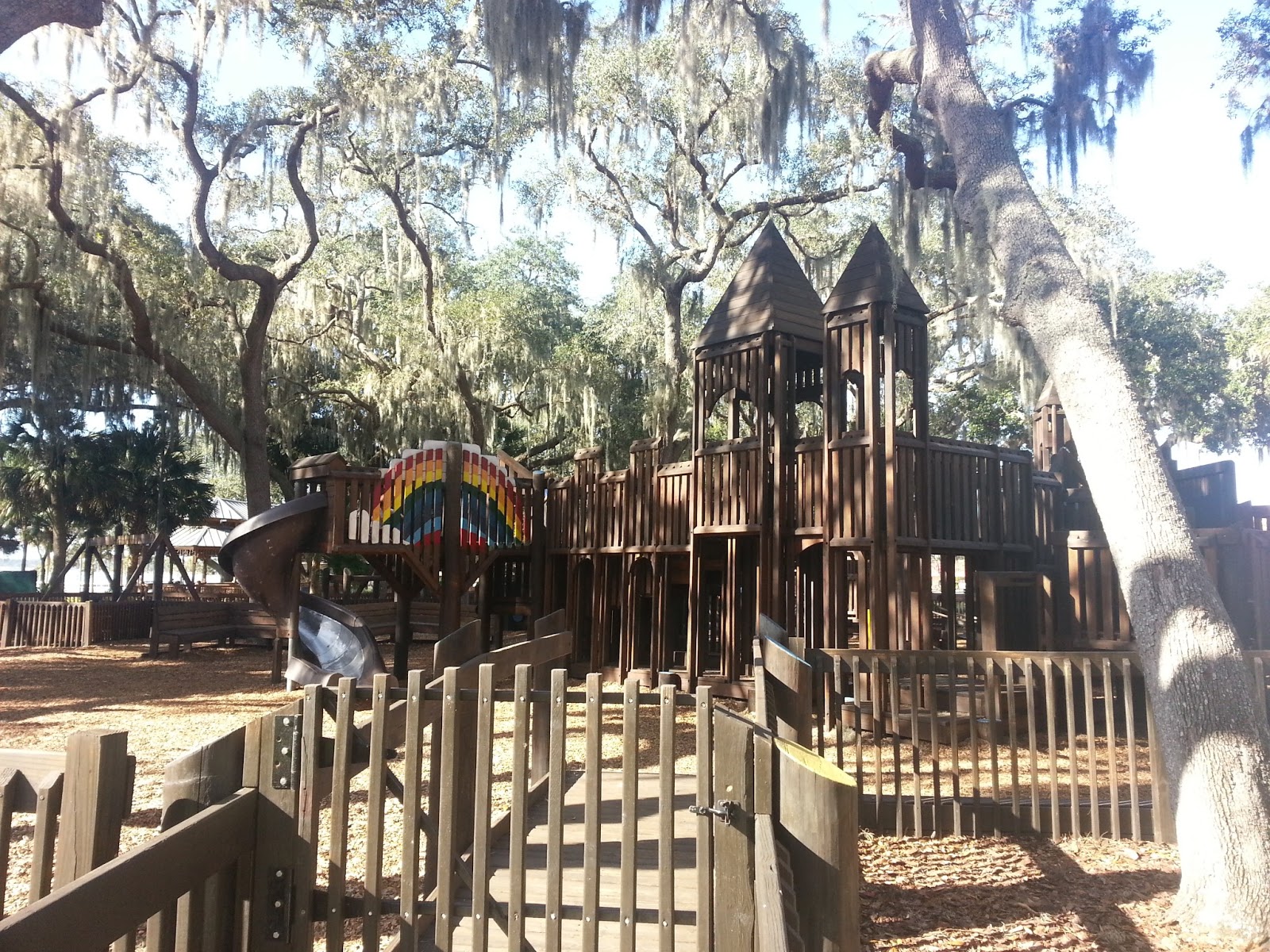 With a great view of the seaplane base on Lake Dora, this park is an exciting place to watch seaplanes take off and land. The six-acre Wooton Park, located at 100 E. Ruby St. in Tavares also has fishing piers, a nice walking path around the lake, gazebos with picnic tables, a beautiful pavilion, and several lakefront restaurants to enjoy great food and drinks. The park also has a playground and seaplane-themed splash park for kids. Admission to the splash park is $2 and it is open from 10am-6pm weekends through May 24, and from 10am-6pm May 25 to Aug. 12.
3. Venetian Gardens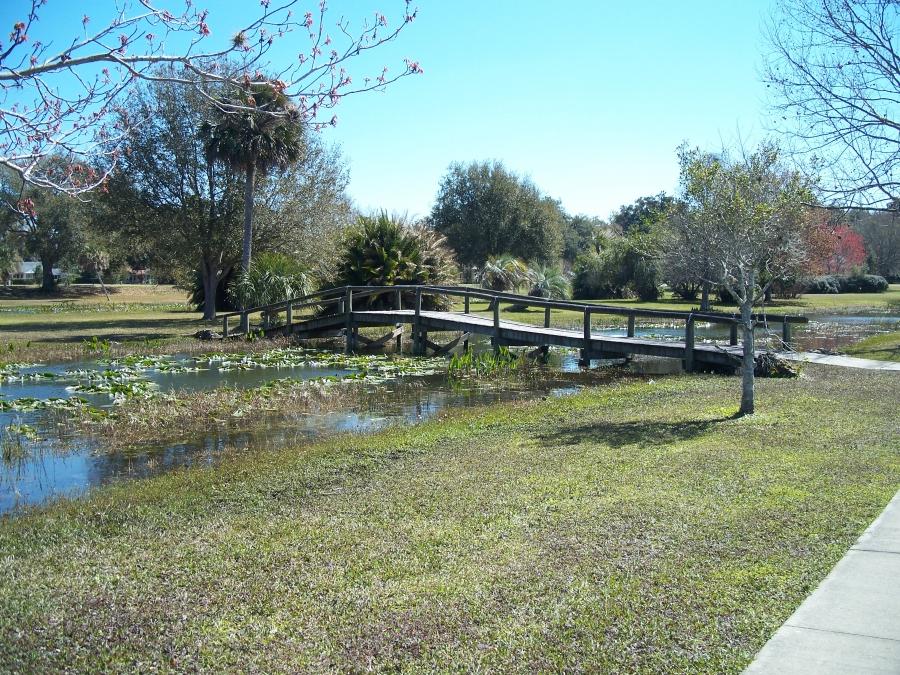 Located at 201 E. Dixie Ave., Leesburg, this picturesque 65-acre waterfront park on the shores of shimmering Lake Harris is the jewel of Leesburg, and it's touted as a popular site for bass fishing tournaments. Venetian Gardens is also a great place for picnics, bank fishing with the kids, nature strolls, and water views from wooden swings facing the lake. Part of Venetian Gardens is under construction for a $3.5 million community building and Ski Beach Bar and Grill on the property. However, families still can enjoy the adjacent playground at Rogers Park and the new children's splash pad, which features water cannons, a spray tunnel, a mega soaker, a flower spinner, a fun-brella, and plenty of puddles for jumping. The splash pad is open 10am-6pm weekends through May 18 and daily during the same hours from May 25 to Aug. 11. Admission is $2 for all-day fun, with kids 2 years and younger admitted free.
4. Hickory Point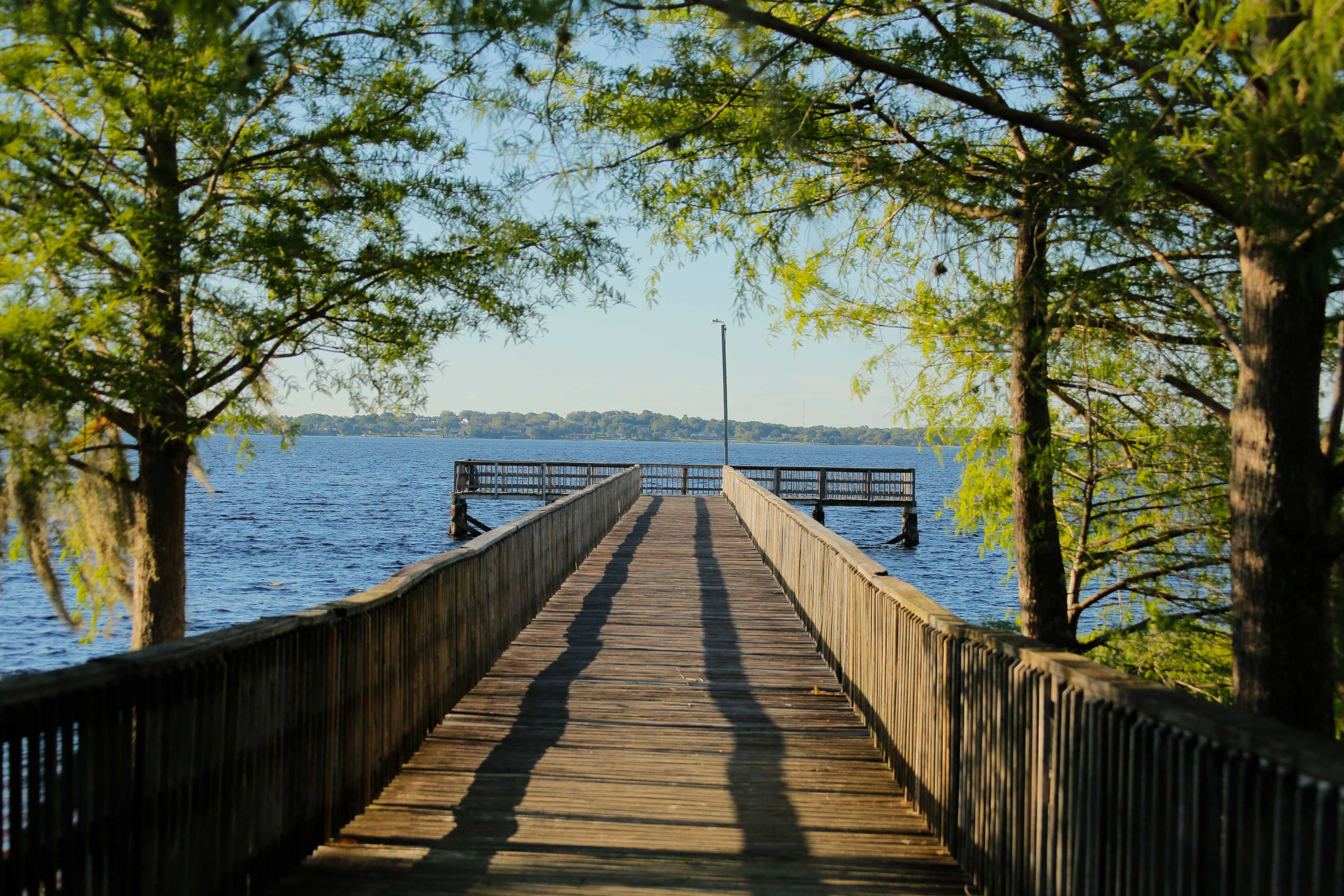 Hickory Point has been billed as "a peaceful place to fish and spend time with family." This tranquil 68-acre recreational waterfront park, adjacent to Little Lake Harris, features a swimming beach, sand volleyball courts, soccer fields, a hiking trail, playground, horseshoe pits, and a fishing pier with 12 boat ramps and docks to use. Guests also may reserve the two-story screened pavilion to hold parties, family reunions, and meetings for up to 275 people. The park is located at 27341 State Road 19, Tavares.
5. Stanley Pond Adventure Farm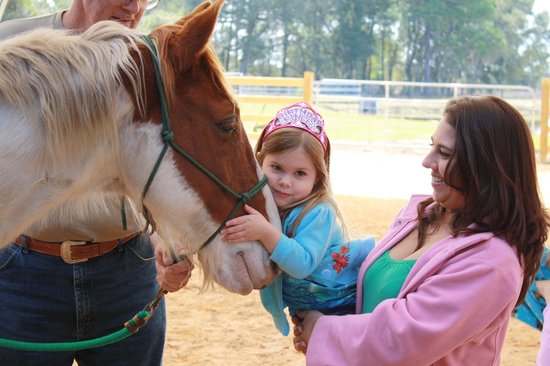 This 23-acre site offers unique family-fun outdoor activities, including a swan boat ride, and a fun zone including a jumping pad, slide, tricycles (for kids and adults), cornhole, and barnyard ball.
You'll find activities at the farm you won't find anywhere else, like Skippy the Airboat. Skippy is a miniature airboat that provides an adventurous, safe ride for children to experience fun on the water. Sparky, a 1932 firetruck, allows children to ride in a real firetruck and ring the bell. Another interesting character is Kirby the Cannon. Ready! Aim! Fire! Everyone gets a chance to see if they can hit a target with tennis balls. Stanley the Catfish is host of Catfish Junction, a fishing hole for families. Learn about the lives of bees with Sami the Bee, who has a trivia game to help you remember important facts about bees. Bob's Barn Yard Ball is a midway-style game where players can swoosh basketball shots in nets sized for all ages.
But wait, there's more! With Daisy's Duck Dash, kids push their duck along by using an old-fashioned water pump. The harder you pump, the faster your duck goes. Tacoma is saddled and ready to give you a ride beside the pond, and you can't miss Suzi's Super Slide, which is 60 feet long and a truly slippery slope. Ellie Mae and Old Man Dan are tractor caravan rides for kids.
Located at 15426 County Road 48 in Astatula, tickets are $16.95 online and $18 at the gate. The farm's latest attraction is Sunday Funday from 1-5pm every Sunday (except holidays).
6. Crooked River Preserve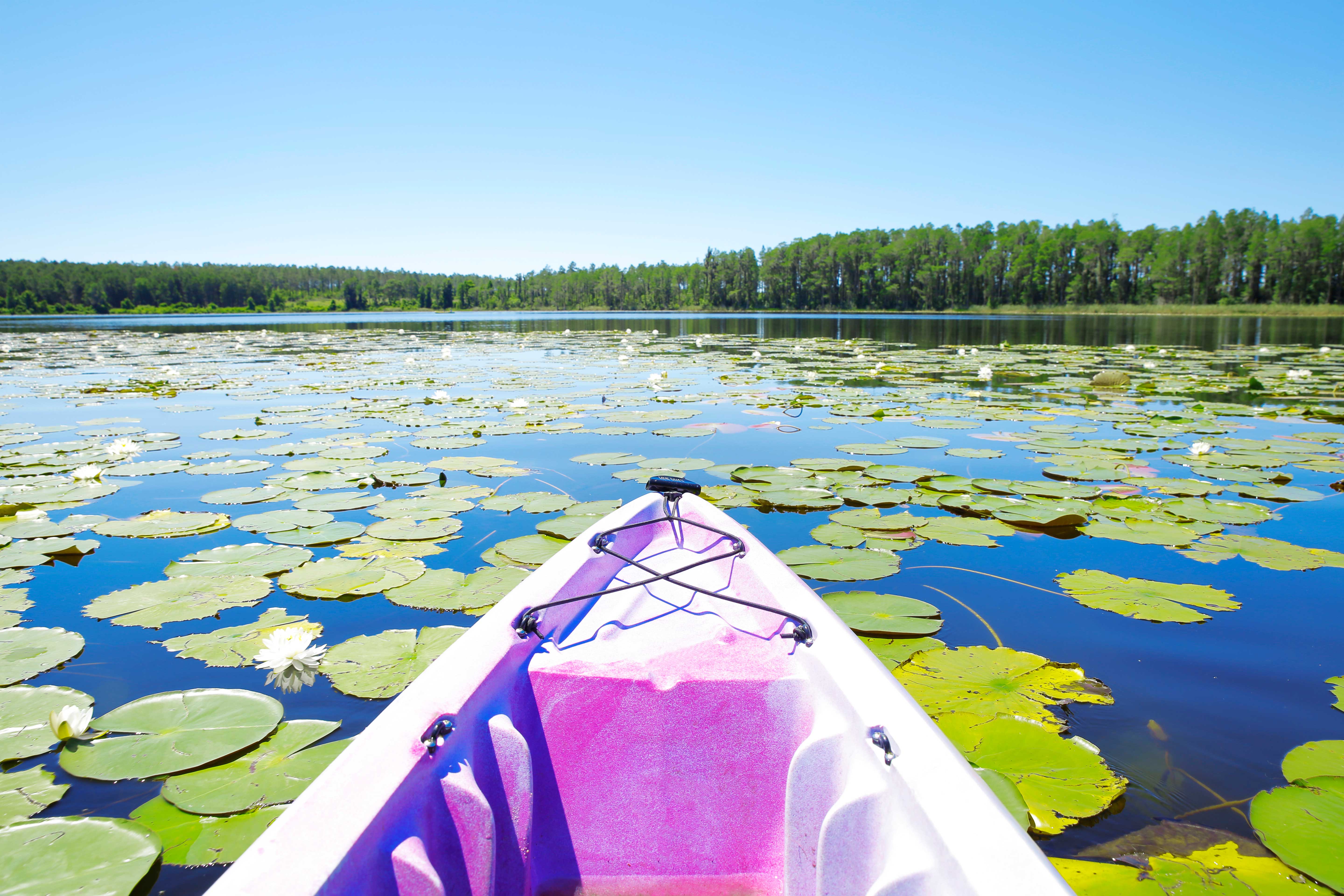 Step into "Old Florida" at this 64-acre park at the north end of Lake Louisa and the Clermont Chain of Lakes at 1121 Lake Louisa Road, Clermont. Visitors can launch canoes or kayaks and paddle down the river, which connects to 13 lakes. It's a great spot for fishing, hiking, and picnicking, seeing wildlife such as turtles sunning on logs, and enjoying the natural beauty of cypress trees. The preserve is open from dawn to dusk. Canoes and kayaks are available for a $50 refundable deposit.
7. Lake Griffin State Park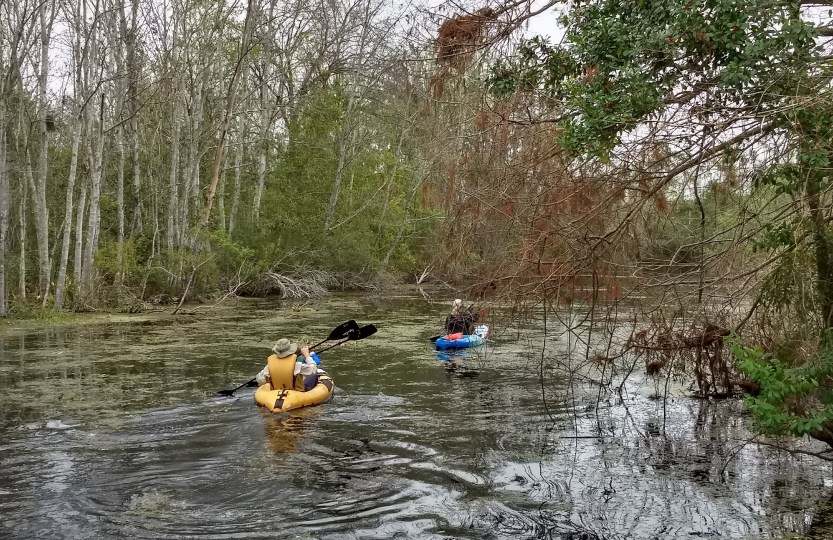 Lake Griffin State Park, located at 3089 U.S. Highway 441 in Fruitland Park, has been hailed as the epitome of the hidden gem. The park is home to a mammoth live oak tree, the second-oldest oak tree in Florida and estimated at 300 to 500 years old.
One of the most popular attractions is guided pontoon boat tours of Dead River Marsh, a tributary of Lake Griffin. Park rangers give a guided tour through the swampy lake and share interesting facts about how the ecosystem works. Visitors often see a variety of birds, wildlife, and relaxing scenery on this journey that lasts a little over an hour and costs $15 per person. Kayak and canoe rentals also are available. Single kayaks cost $10 per hour, and canoes and double kayaks can be rented for $12 per hour.
8. Dora Canal boat tours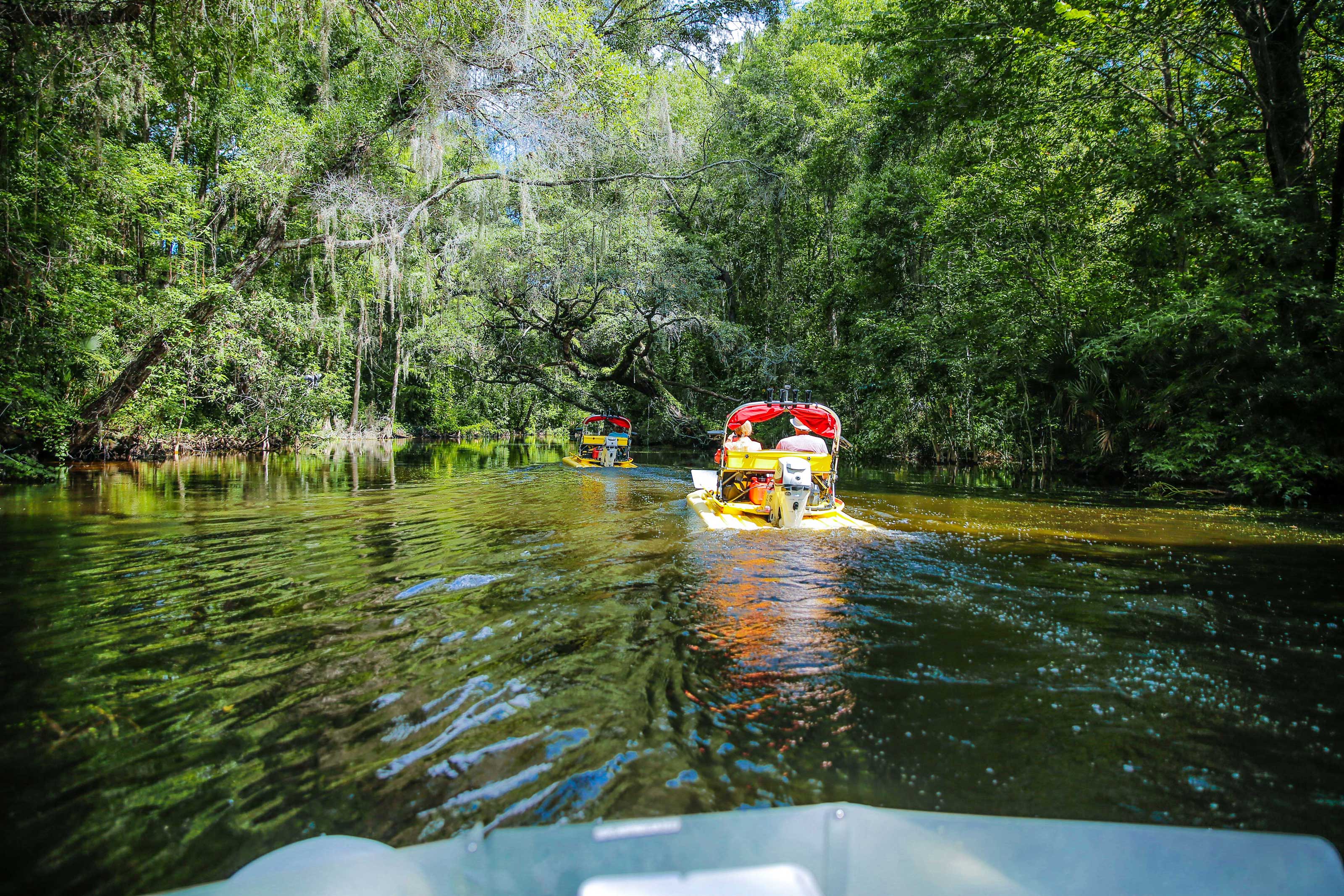 Premier Boat Tours located at the Lakeside Inn Dock in Mount Dora provides an enjoyable two-hour narrated eco-tour of the unspoiled Dora Canal on a pontoon boat that travels through towering 2,000-year-old cypress trees draped with Spanish moss. Commonly seen on the canal are herons, ibis, egrets, anhingas, turtles, and alligators. The tour continues to one of the lakes in the Harris Chain, in search of bald eagles and osprey. Certified captains and crew share their stories and local knowledge of the canal, which has been touted as "the most beautiful mile of water in the world." Tours are available at sunset, too. Call 352.434-8040.
9. Jones Brothers Seaplane Adventures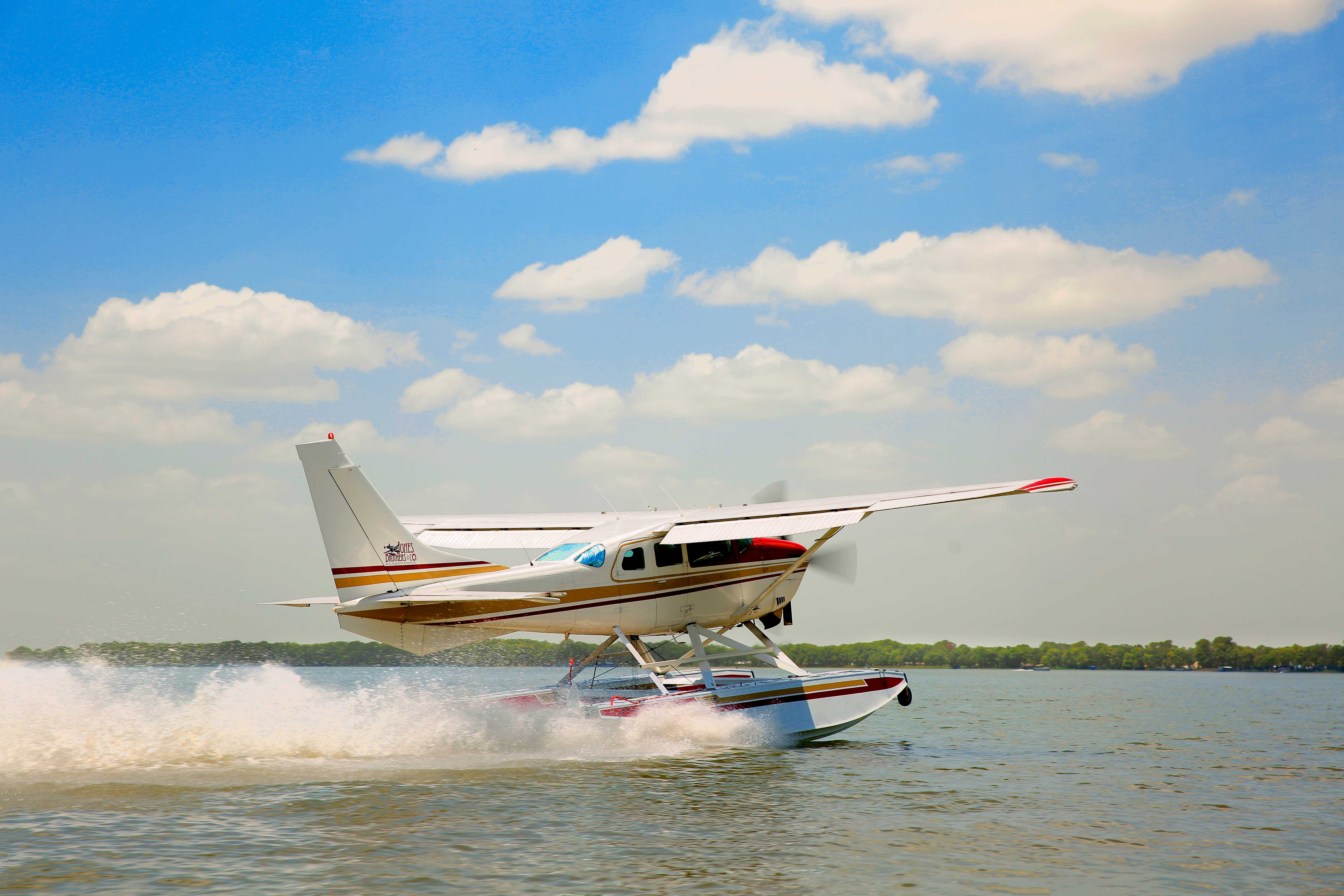 View the beautiful Harris Chain of Lakes from the sky on seaplane trips that take off and land on the water, making this a water adventure like no other. A variety of tour destinations are available, some as low as $49. Tours last from 10 minutes to more than an hour. Day trips are available, too, to an array of destinations.
On seaplane tours of Lake County, passengers can enjoy breathtaking sunset flights, a Lake Dora Splash and Dash, and even a gator tour of Lake Apopka and Clermont—be on the lookout for massive alligators while flying at low altitude along the western shore of the second-largest lake in of Florida. Jones Brothers' office hours are 10am-5pm daily. Call 352.508.1800. You can find them at 210 E. Ruby Street in Tavares or at the Lakeside Inn Dock in Mount Dora.
10. Ferran Park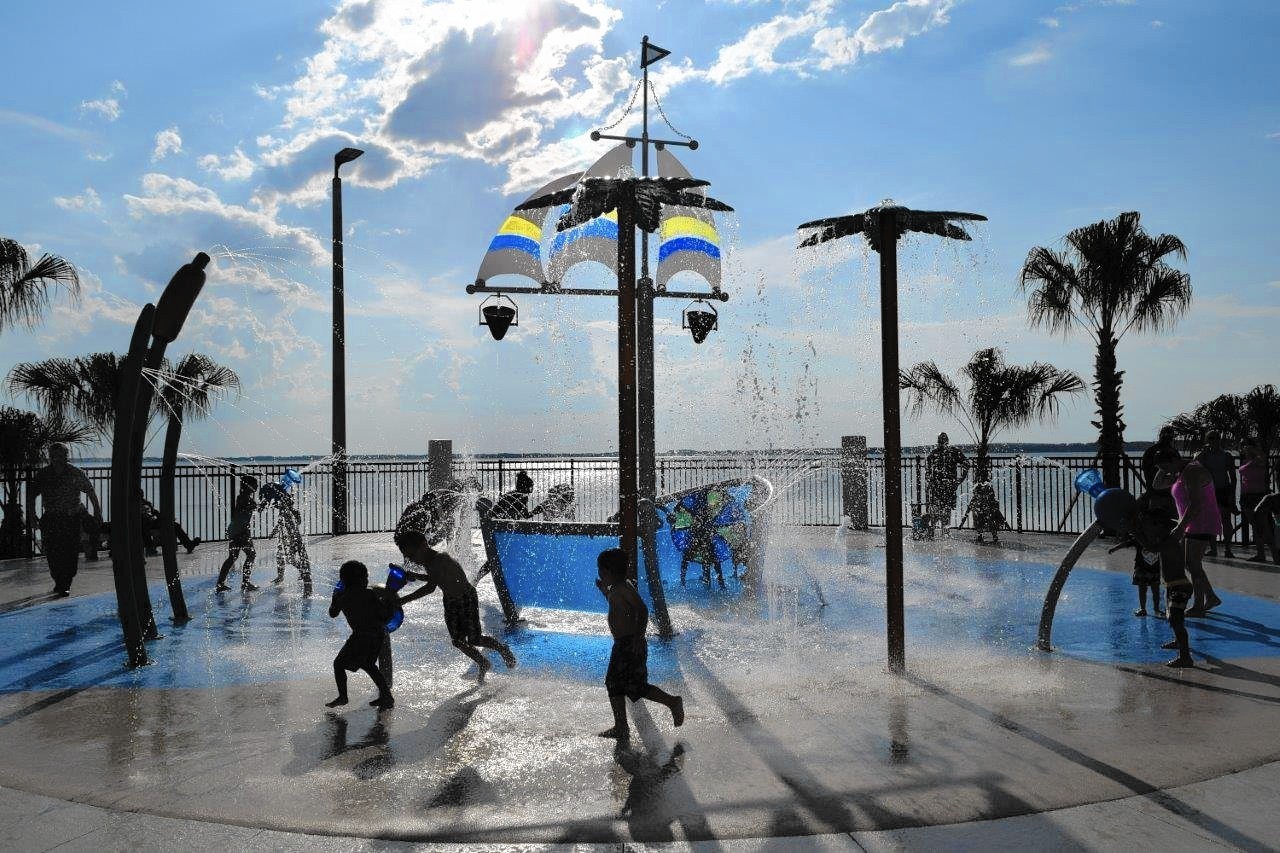 This park at 250 Ferran Park Drive, Eustis,  offers a panoramic view of beautiful Lake Eustis, which is a popular fishing site, and the park has 20 boat slips, the Mediterranean-style Alice McClelland Bandshell (listed on the National Historic Register), a playground area, two gazebos, picnic tables, and the Eustis Aquatic Center with two heated pools. Ferran Park also has a sailboat-themed splash pad with about 4,000 square feet of wet play space and inflatable water slides. Admission is $3 per person, per visit, which includes use of pool and splash pad. Hours are 11:30am-5pm Monday through Friday, and 11am-5pm Saturday. It is slated to open around Memorial Day. Ferran Park is close to downtown restaurants, shops, an art museum, and a community theater.
So come out and enjoy Lake County and enjoy real Florida.