Do you love video games and jumping through the air? If so, combine the two with the new ValoJump gaming system at Altitude Trampoline Park – Kissimmee. With this system, you can step into the game and level-up with your jumping skills. Trampoline-based gaming is a fun way to engage kids and teens while promoting healthy exercise habits. The ValoJump system is made for the whole family, so jumpers at any skill level can participate. So read on to check out the ValoJump Augmented Reality system.
Learn more about the ValoJump technology and the cool new games you can be playing on it.
Get to Know ValoJump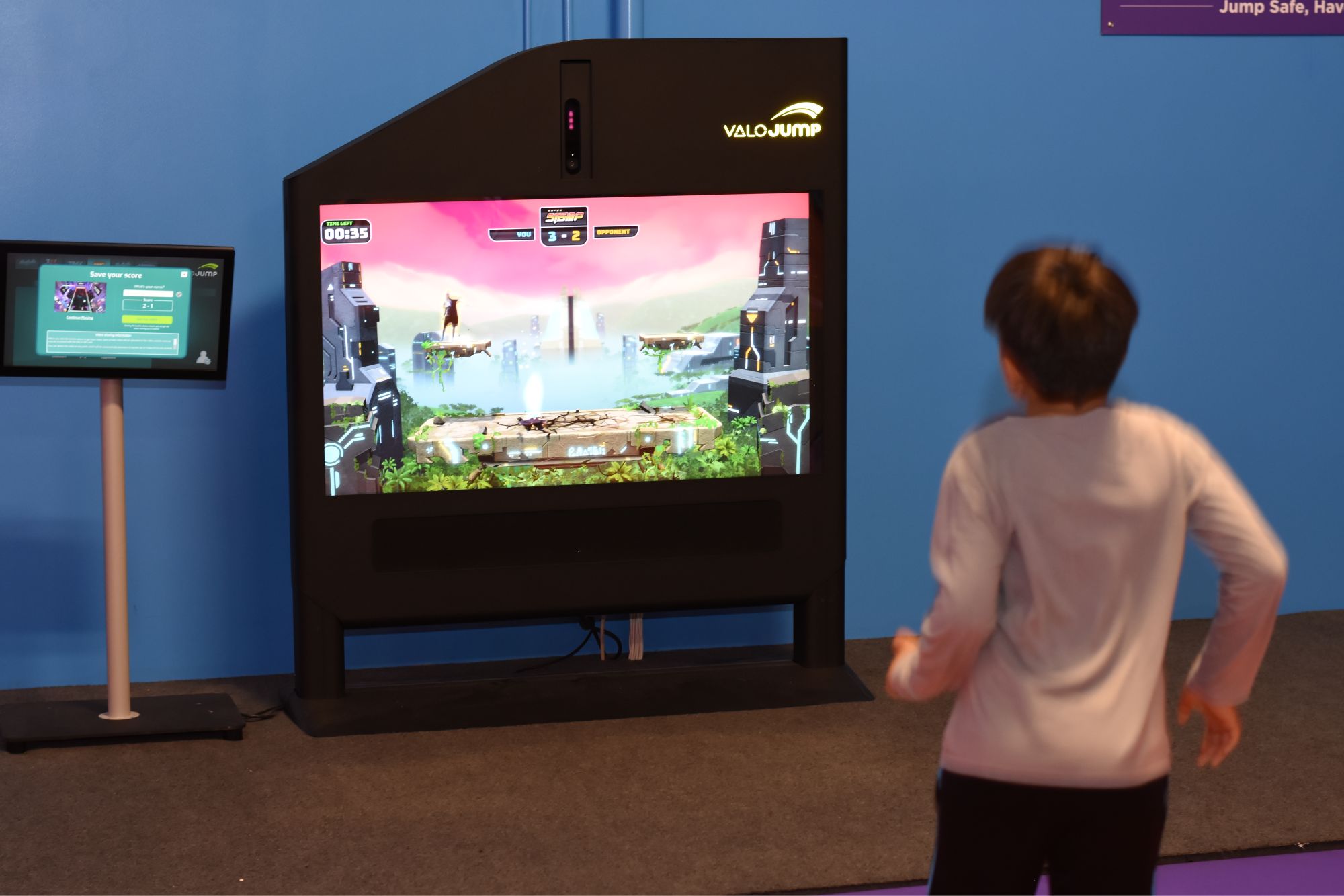 Jump into the game with ValoJump by ValoMotion, an interactive game platform that taps into your jumping ability to help you advance to new levels. ValoJump is an immersive digital experience, which means you feel like you are in the game. Whether you are competing to jump up and catch a ball or jumping to explore your new superpowers, you will get to connect with the game in ways you can't with just a controller.
ValoJump is designed for players of all skill sets, from athletes to families who just want to have fun. This system will also record your performance and play it back, so you can show off your skills to all of your friends.
Altitude Kissimmee is proud to be one of the few parks in the United States that offers augmented reality trampoline games like ValoJump. This is a unique experience that you won't find anywhere else in the area. Check out the gaming system and see how it improves your trampoline skills.
Step into the Arena with Jumpball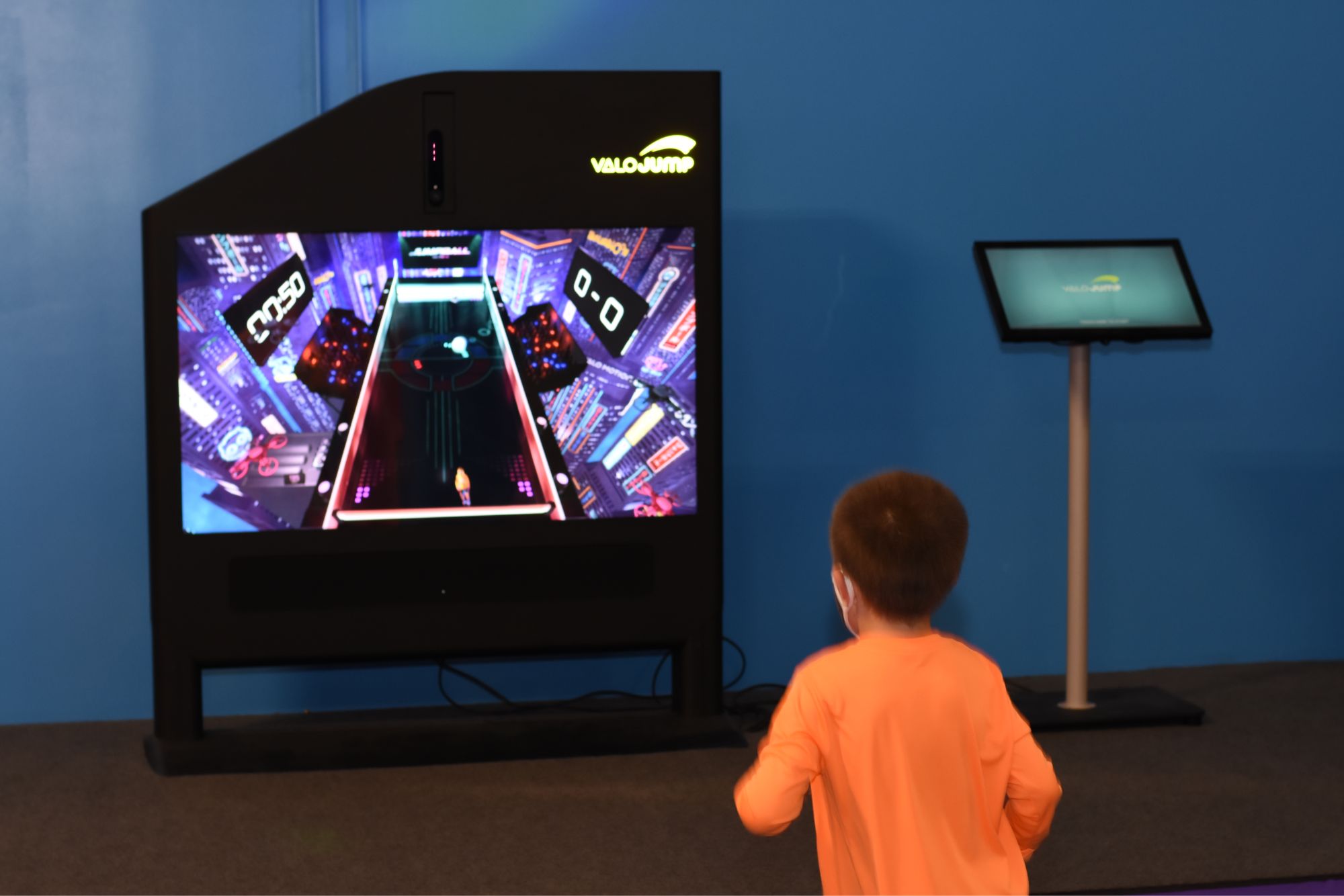 One of the newest and coolest games to debut on the ValoJump Augmented Reality system is Jumpball, a trampoline sports game that brings you to the areas of the future. Jumpball can be played with one or two players and provides an entertaining experience for participants and audiences.
In this game, you have 60 seconds to prove that you're the best jump and fiercest competitor in the virtual Jumpball arena. The trampoline reacts to your movements and tracks how high you are expected to jump. The better your jump, the harder you can kick the virtual ball and the faster your opponent has to react. Through the power of body tracking technology, you can really feel like you are flying through the air and kicking a ball back and forth.
Jumpball was made for events and tournaments, which means you can pack an audience to follow along with the game. Competitors can face off in 60-second bouts for dominance before advancing to the next round – or returning to the practice court to try again. Keeping jumping as best you can to kick the ball even harder until only one champion reigns supreme.
Jumpball can be played with only one person as well and can be rendered touchless, making it a hygienic activity that accommodates COVID-19 restrictions.
ValoJump Makes Exercise Fun for Kids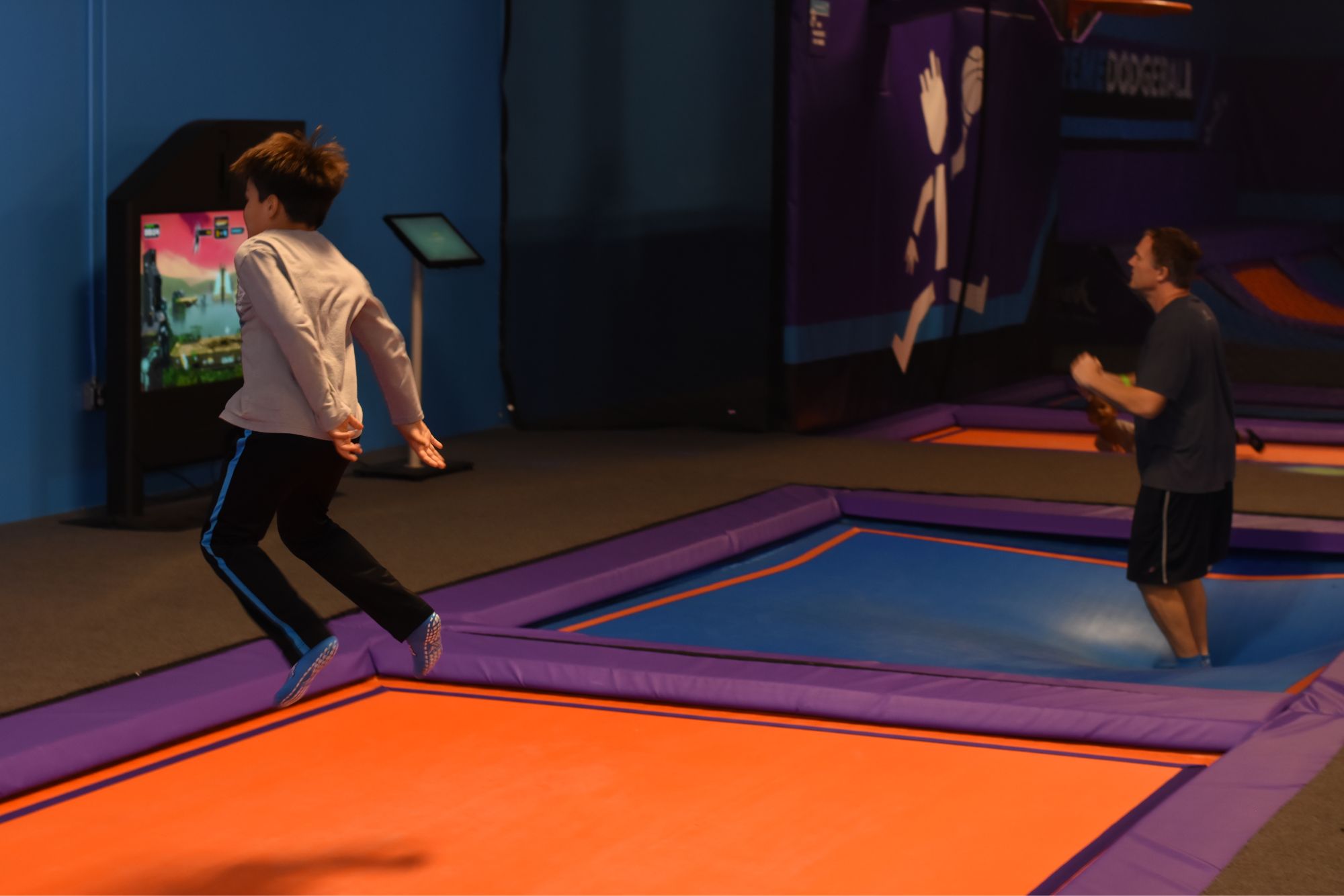 Jumpball and other games created by ValoJump are a great way to engage kids and teens in physical exercise. Like a Wii, trampoline-based video games combine digital storytelling with physical movements. Kids can move as much as they are comfortable, whether they are testing out small jumps for the first time or are confidently flying through the air. With the ValoJump Augmented Reality system, kids don't realize they are getting a workout – they're too busy having fun!
There are countless health benefits to trampoline-based fitness. Along with burning calories from running across the trampoline park, kids can improve their balance and coordination. They can also grow their muscle control and spatial awareness by jumping, twisting, and tumbling with their friends.
Plus, as a parent, visiting the trampoline park is a great way to let your kids enjoy a fun activity while it's raining or too hot to play outside.
Visit Altitude Trampoline Park and Test Our ValoJump System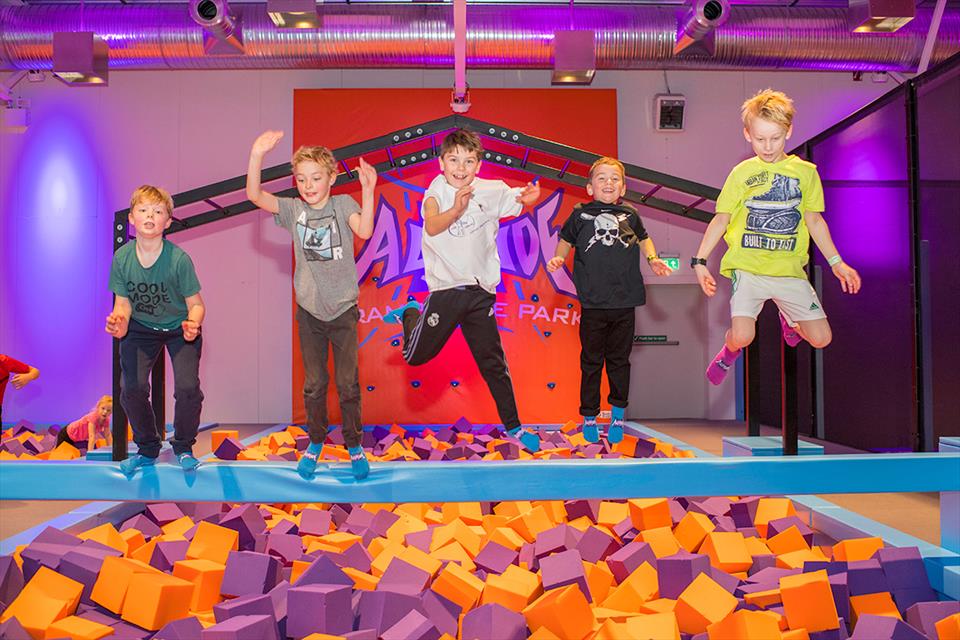 Altitude Trampoline Park is one of the premier attractions for Kissimmee families. For just $10 per month, families can enjoy all-access memberships for kids who want to jump every day. We have activities for kids under six and games for teens. There's always something new to explore and try out at Altitude! Check out the 35,000 square foot park and embrace the Jump Life℠ through healthy, athletic fun.