Now in its 30th year, Universal's Halloween Horror Nights brings together the legends and visions of some of the world's most notorious creators of horror. From cinematic greats and crazed current cult favorites to the park's original abominations—every year, the legend grows and the experience reaches beyond your wildest nightmares. Never Go Alone!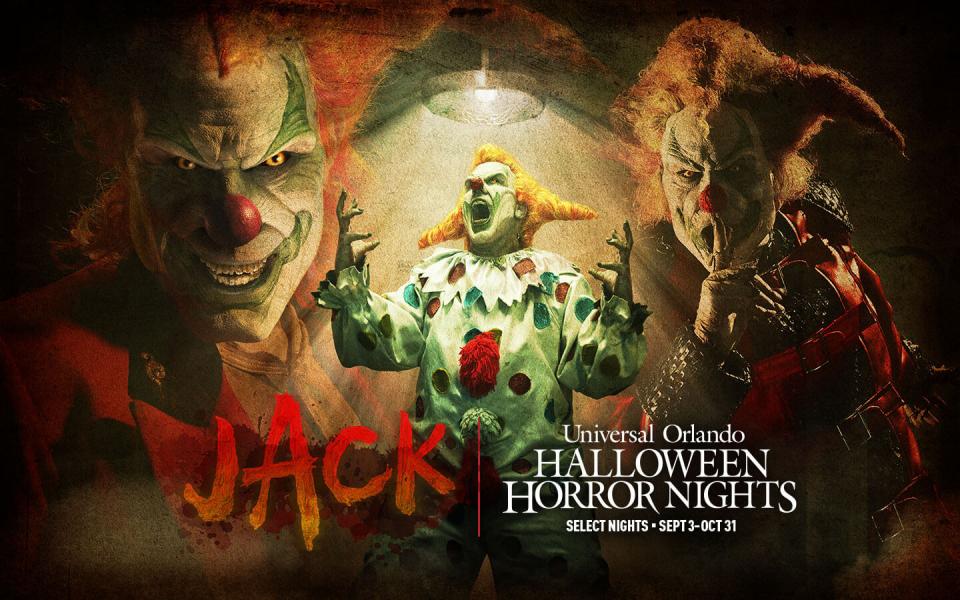 There are lots of killer reasons why you'll love Universal's Halloween Horror Nights. Whenever you go, you should bring a scare buddy, since screams are better shared. (And if they're more scared than you are, you'll have someone to laugh at).
Nobody knows quite what to expect from the warped and demented minds behind Universals original haunted houses, except for twisted artistry and horrors around every corner
If you think you can relax outside of the haunted houses, you're dead wrong. The scare zones are filled with scareactors on the prowl.
Rest your voice from all the screaming and enjoy several select dining locations, some featuring food and drinks themed to the 2021 event.
Whether you want to cloak your fear before your arrival or commemorate your survival, you'll be able to shop for themed merchandise online and at the event including at the Halloween Horror Nights Tribute Store.