According to the Orlando Sentinel Universal's Epic Universe Park is back 0n! That's great news for orlando's tourism industry! This week's announcement means construction will resume creating thousands of much needed jobs and hopefully the project will be able to put Covid firmly in the rearview mirror. Here's the official scoop from out favorite local paper….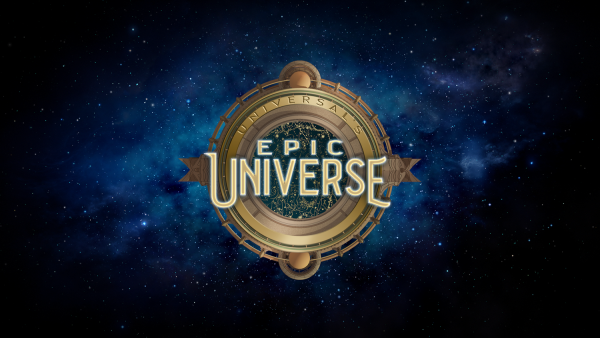 With the green light back on, construction crews are restarting work at Universal's third theme park in Orlando, a multibillion-dollar project that the company expects to create thousands of jobs in Central Florida.
Universal's Epic Universe park had been indefinitely delayed after parent company Comcast Corp. revealed nearly a year ago it was stopping work because of the economic uncertainty from the pandemic crisis.
Orange County Mayor Jerry Demings said Universal recently told him the park's grand opening is planned for early 2025. Before the pandemic and the construction delay, Universal set a 2023 opening date but did not release a new timeline Wednesday.
"We had paused that during COVID until we felt confident enough that we could see a resumption of a great business," Comcast CEO Brian Roberts said Wednesday during a Morgan Stanley virtual financial conference. "[Now] we feel that way."
Epic Universe will be a theme park — Universal hasn't publicly released details on the rides — that will also feature an entertainment district with shopping, restaurants and hotels.
Roberts said the attractions business has "nowhere to go but up" after Comcast's moneymaker theme park division shut down last year during the pandemic.
Following Roberts' presentation, Universal said in a news release that the restart is happening "immediately but is expected to take several months before reaching full-speed as Universal re-staffs for the project and reassembles its vendor and contractor teams."
"Restarting Epic Universe will result in hundreds of jobs within Universal and thousands of jobs across Central Florida. These positions include highly skilled professional positions, all levels of construction jobs and beyond," the release said.
Demings called it "good news" for Central Florida's economy, which has been hit with some of the highest unemployment rates in the state during the pandemic.
"We really want to get our community back working," Demings said in an interview. "From construction workers to architects and engineers to others, there will be a tremendous opportunity here to get business and commerce back going and really insulate ourselves from a longer-term recovery from this recession."
When the park opens, it's expected to create 14,000 jobs, Universal has previously said.
At its Japan park, Universal is set to open Super Nintendo World, an intellectual property that will found in Epic Universe
"We have high, high hopes for what it means. It's a whole interactive gaming experience," Roberts said. "We've been investing in parks and hotels, so as we look at the next 10 years, it's hard not to see an exciting road map ahead for the parks business."
Theme park analyst Dennis Speigel called Wednesday's announcement good news for the theme park industry and for Universal.
"It's going to be a boom for Orlando," said Speigel, CEO of Ohio-based International Theme Park Services.
Speigel warned it could take until 2023 or 2024 for the attractions to fully recover from the pandemic, which hit the industry harder than all the past economic recessions, including the 9/11 terrorist attacks, combined, he said.
By that time, however, Epic Universe could be opening.
"I really think it's going to be the roaring '20s when we get back to the theme parks," Speigel said. "This kind of demand is going to break loose. It's going to be a dam burst."
Universal hasn't publicly given a price tag on the project, but it's clear it's a significant investment, Speigel said, pointing to the company's Universal park in China that's under construction which he said is costing more than $6.5 billion.
"That's where our industry is now. You build a park of the stature, this type of deep entertainment, it's billions," Speigel said.
Story courtesy of The Orlando Sentinel