Universal Update – Opening in early summer 2017, Universal's Volcano Bay is promising to be a water theme park unlike anything guests have experienced before., It'll feature dozens of attractions that offer something for everyone – and apparently visitors won't have to stand in long lines to experience any of them. here's the latest scoop!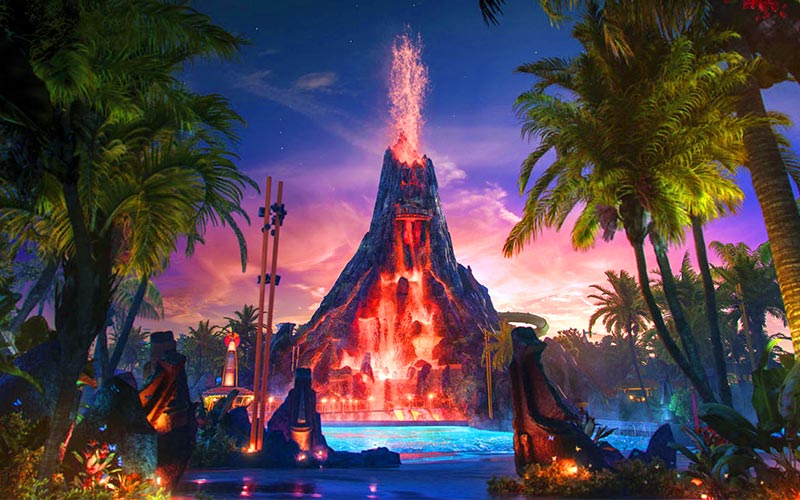 Krakatau Aqua Coaster
Krakatau Aqua Coaster will be a first-of-its-kind aqua coaster in Florida — and it'll be a fun adventure for the entire family. You'll board specially-designed canoes that seat up to four. Then, you'll be propelled downwards – and upwards – through the volcano's interior peaks and valleys. You'll twist, turn and plummet along dark passageways, be launched through sparkling waterfalls and so much more.
And here's a cool fun fact for you techies out there: Krakatau Aqua Coaster will use linear induction motor technology. This technology launches the canoe uphill before it immediately sends riders into a downhill plunge. This technology is also used in other favorite Universal attractions – like Revenge of the Mummy.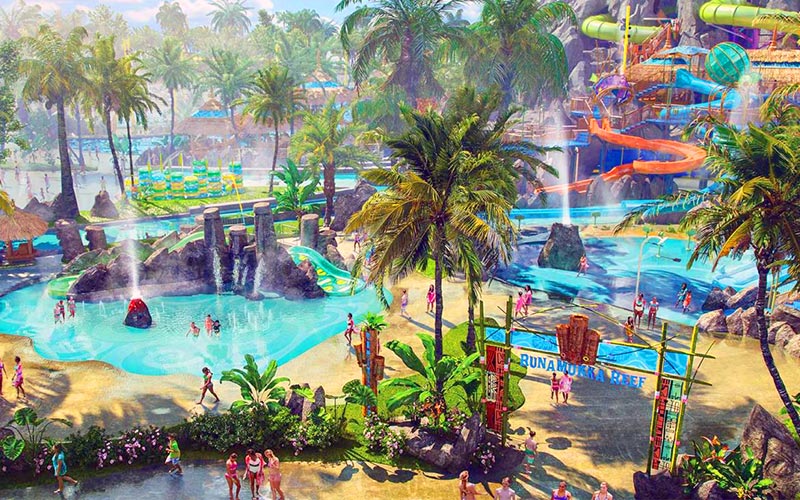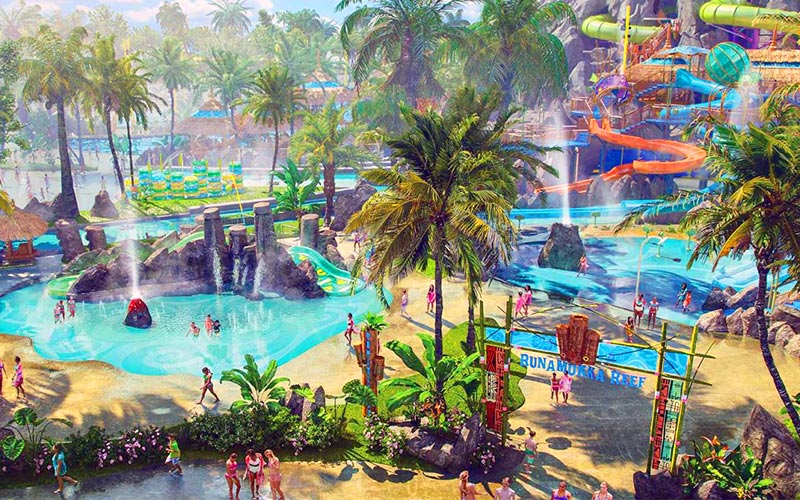 TapuTapu Wearable
Staying connected and avoiding lines is all part of the new experience. When you arrive to the park, you'll receive a TapuTapu wearable (at no extra charge) that will allow you to do the following with a simple tap:
• Virtual Lines
You will be able to virtually wait in line while you play in other areas of the park. The wearable will alert you when it's time for you to ride so you can head to the attraction.
• Tap to Play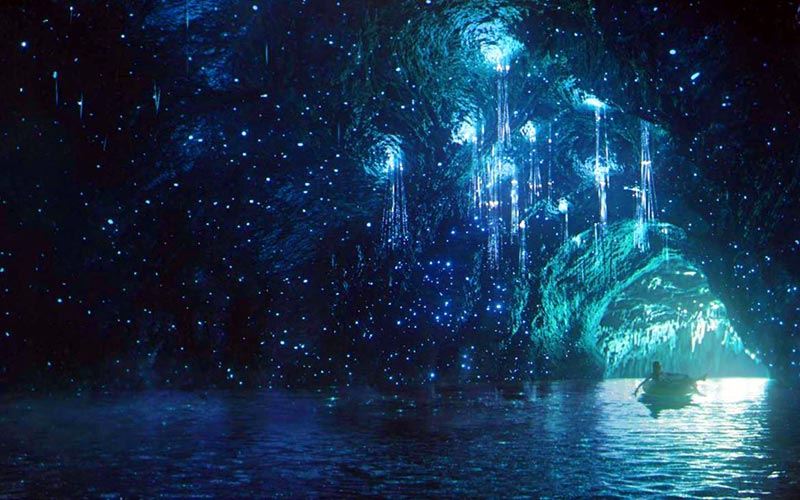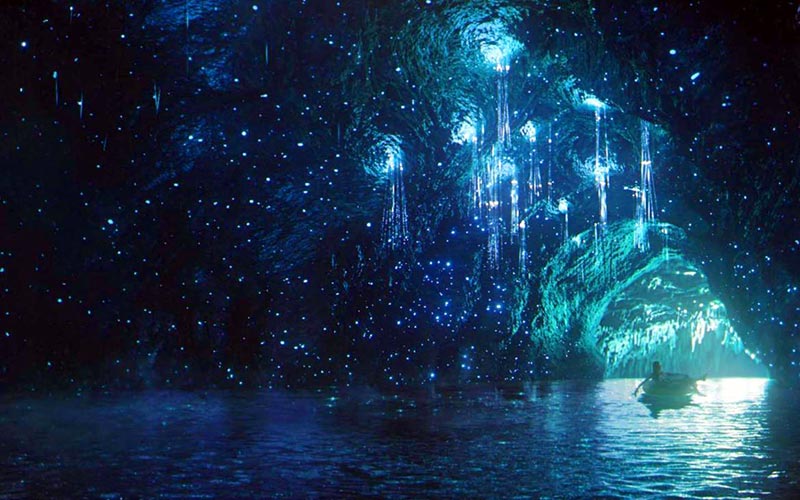 Volcano Bay features various "tap-to-play" experiences– all designed exclusively by Universal's award-winning creative team. With just a tap of TapuTapu, you'll be able to trigger special effects throughout the park. You can control streams of water spurting from whales in Tot Tiki Reef, shoot water cannons at other guests snaking down Kopiko Wai Winding River and illuminate images in the volcano's hidden caves.
More news to follow as we get it!