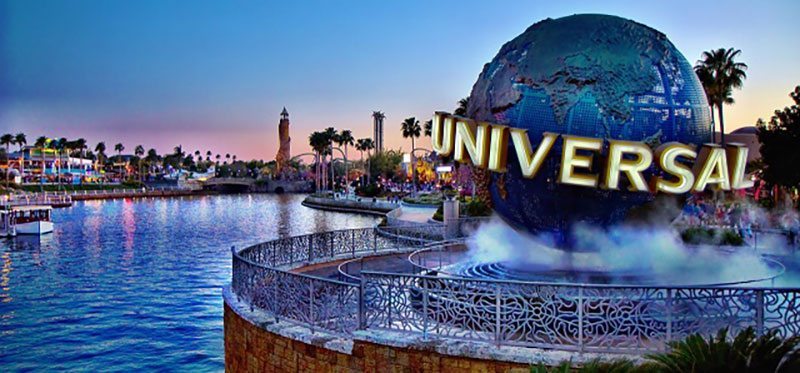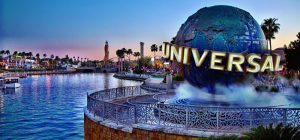 Orlando Attractions Universal Update – We're knee deep in Universal Orlando's Passholder Appreciation Days.
This six-week event where those with annual passes are treated to discounts on hotel stays, CityWalk attractions, and other perks through the end of September. However according to the theme park observers at madison.com it's not the only thing that's appreciating.
Universal Orlando parent Comcast is juicing up rates on all three of its annual pass tiers Wednesday morning. It's also introducing a fourth entry-level offering. As Orlando Sentinel reporter Sandra Pedicini correctly predicted on Monday after an inadvertent post on the official Universal Orlando blog leaked price-less details of the plan changes, it will cost quite a bit more to be a park regular now.
The existing Power, Preferred, and Premiere passes are going up 36%, 13%, and 10%, respectively for Florida residents making new purchases, with similar increases for the slightly higher prices offered to out-of-state passholders. The 36% spike for what used to be the entry-level Power pass may seem outrageous, but it's not a comparable annual ticket anymore. Universal Orlando is eliminating summertime blackout dates and is discounting parking by half, a $10 price break on every visit. The new Seasonal pass is the closest match to what the Power pass used to be, even if it tightens up the blackout date restrictions. It is 11% more expensive than the old Power pass.
Comcast is throwing in a new perk for its Preferred and Premiere passholders. They can join resort hotel guests in entering one of the two theme parks an hour early, though Preferred have some blackout dates on that benefit. Ultimately it's still an increase, and that's something that has to leave Disney hoping that it will get the last laugh and SeaWorld Entertainment wondering if this is its chance to cash in as the potentially better value proposition for locals.
Comcast's shake up at Universal Orlando is not unique. Larger theme park rival Disney World did it late last year, shaking up its annual pass tiers and also introducing double-digit percentage price increases. It didn't go over too well, as you can probably imagine. Diehard fans don't like to pay more.
The whining and social media outrage is usually trumped by ascending turnstile clicks, but it didn't happen this time. Disney World's attendance has posted year-over-year declines in each of the past two quarters. Dramatic increases for its admissions and blackout date restrictions have taken a toll at the world's busiest theme park resort. Universal Orlando is just as vulnerable now for a potential slide.
The wildcard here is SeaWorld Orlando. It hasn't had the same kind of pricing leverage as Universal Orlando and Disney World, largely as a result of the backlash following 2013's Blackfish documentary. However, attendance across all of SeaWorld's parks increased slightly in 2015. It's also trending higher through the first half of 2016 outside of its Florida attractions. SeaWorld Orlando is still in a funk, but this could be a dinner bell.
SeaWorld Orlando is the parent company's most visited park, and it also has the most to gain from a potential turnaround. It added a bar-raising roller coaster in June, and later this year it plans to announce even more new attractions. It told analysts during its second quarter earnings call that it has "two really good new things" and a third thing that's a positive remarket of an existing attraction that it will reveal during early November's third quarter call.
No matter where you stand on the orca debate, both sides tend to agree that adding more rides and de-emphasizing the killer whale performances is in the park's best interest. SeaWorld Orlando annual passes start at $168 without blackout dates and includes parking and access to a passholder lounge with free soft drinks. Even the three-park pass that includes the Aquatica water park and the nearby Busch Gardens Tampa is $252, less than even the most restrictive Universal Orlando Seasonal pass.
If SeaWorld holds firm on pricing this could be a golden opportunity to establish itself as the locals-friendly theme park operator. SeaWorld blames most of this year's shortfall at SeaWorld Orlando on the dramatic drop in Brazilian guests, as socioeconomic struggles in that country weigh on travel trends. The recent sharp decline in Latin American tourists in general has probably weighed on Disney World's weakness.
The slide in foreign visitors places more of an emphasis on attracting locals. That became harder for Disney World last October. It's going to become more of a challenge for Universal Orlando now.