Toy Story Land opens today – the eleven acre land based on the popular movie franchise gives lucky visitors a chance to be an honorary toy while exploring the whimsical world of Andy's backyard. Andy though is never seen, as according to the back story he has just been called inside by his mother, leaving his toys – and you – scattered all over the backyard!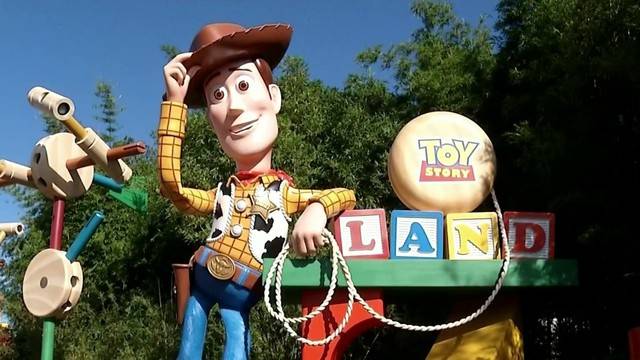 It's one of the most anticipated openings of recent years and it continues Disney's tradition of bringing popular movies to life. "As in the 'Toy Story' films, when the humans go away, the toys come to life," said Dave Minichiello, executive creative director of Toy Story Land. "We've tried to include most of the moments and characters in the 'Toy Story' films in the new land."
Alongside Woody you will of course find all the other favorite characters including Buzz Lightyear, Jessie, Slinky Dog, Mr. Potato Head and the Green Army Patrol. There are two great new rides, Slinky Dog Dash and Alien Swirling Saucers, joining Toy Story Mania, which gets a colorful new entrance.
Once inside, "guests magically make a transition, appearing to become equal in size to a toy" said Minichiello. In fact, he added, "you are about the size of the Green Army Men." Those famous toy soldiers are actually called the Green Army Patrol in the park. They have been updated to be more inclusive and diverse – including female characters. They also interact with guests, saluting for photos and performing fun games like "Sarge Says," inspired by the classic "Simon Says."
And there's food –  Woody's Lunchbox offers some modern  twists on some popular dishes. There is the three-cheese grilled cheese sandwich, a brisket melt, old-fashioned soda floats and other refreshments which can be ordered from a walk-up window fashioned out of Andy's vintage lunchbox and thermos flask.
Toy Story Land has an extremely  vivid color palette seen in larger-than-life versions of classic toys like Rubik's Cube, colorful Cootie bugs, Scrabble letters, building blocks and Tinkertoys. There are also benches built from Lincoln Logs. "We wanted to make this for all generations," Minichiello said. "As you walk through you'll probably discover a lot of toys you played with as a child."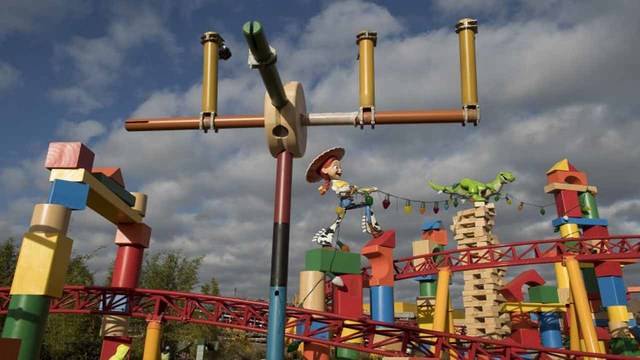 There's a little bit of something for everyone, said Tom Vazzana, show director for Toy Story Land entertainment. "Buzz and Woody and Jessie…are out on the avenue, interacting with guests, stopping for photo opportunities and signing autographs." And indeed they are…