Top golf has opened up in Orlando and it's adding an interesting new angle to its already popular games.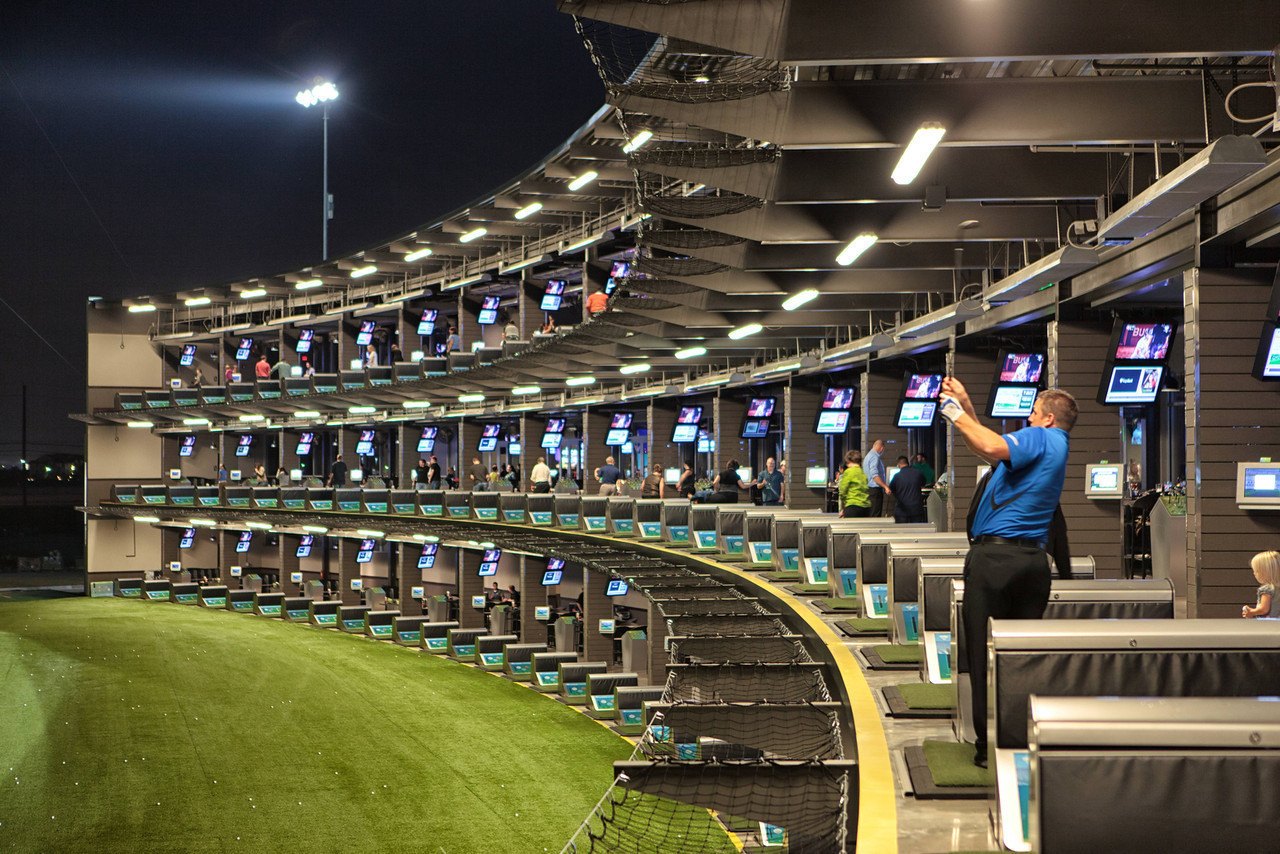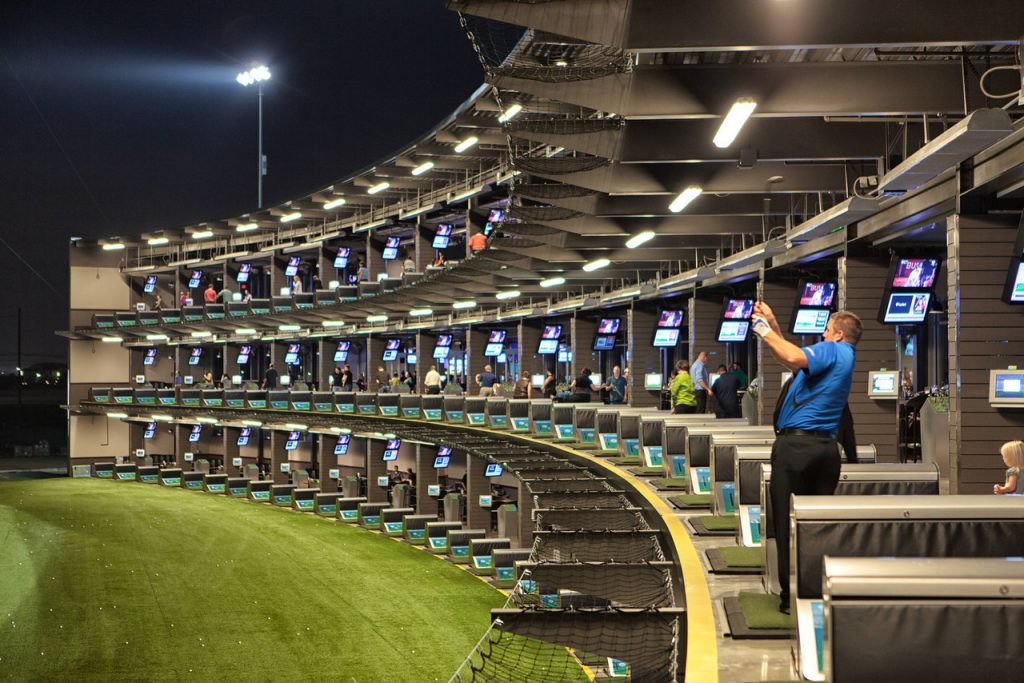 The company's new location is the first permanent site to incorporate Toptracer into its games. Topgolf acquired Protracer in May 2016, rebranded it and began to work on adding the technology to its games.
The Toptracer that customers will see at Topgolf Orlando, the company's 36th location, is similar to what viewers see when watching tournament coverage on NBC and Golf Channel. In addition to the iconic line that tracks ball flight, customers will see carry distance, ball speed, height, hang time and the curve of the shot. Justin Norvell, Topgolf Orlando's director of operations, views it as just one more way for the company to "increase engagement" with its guests.
That doesn't seem to be a problem for Topgolf. Even late on weeknights, it's often difficult to find an open hitting bay at Topgolf locations.
"It helps that we appeal to everyone," said Norvell, a PGA professional. "We feel the game and the entertainment we provide appeals to all ages and ability levels. It's a nice introduction to the game of golf. And millennials love Topgolf, and that helps with our ability to grow the brand."
Orlando's Topgolf is on Universal Boulevard near the Orange County Convention Center.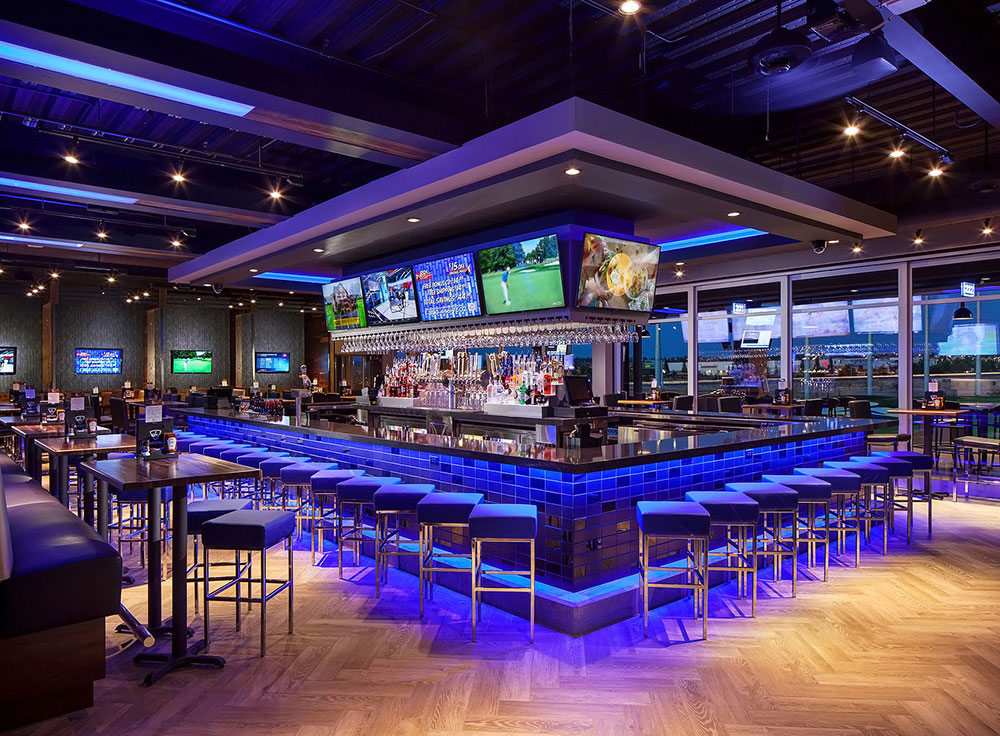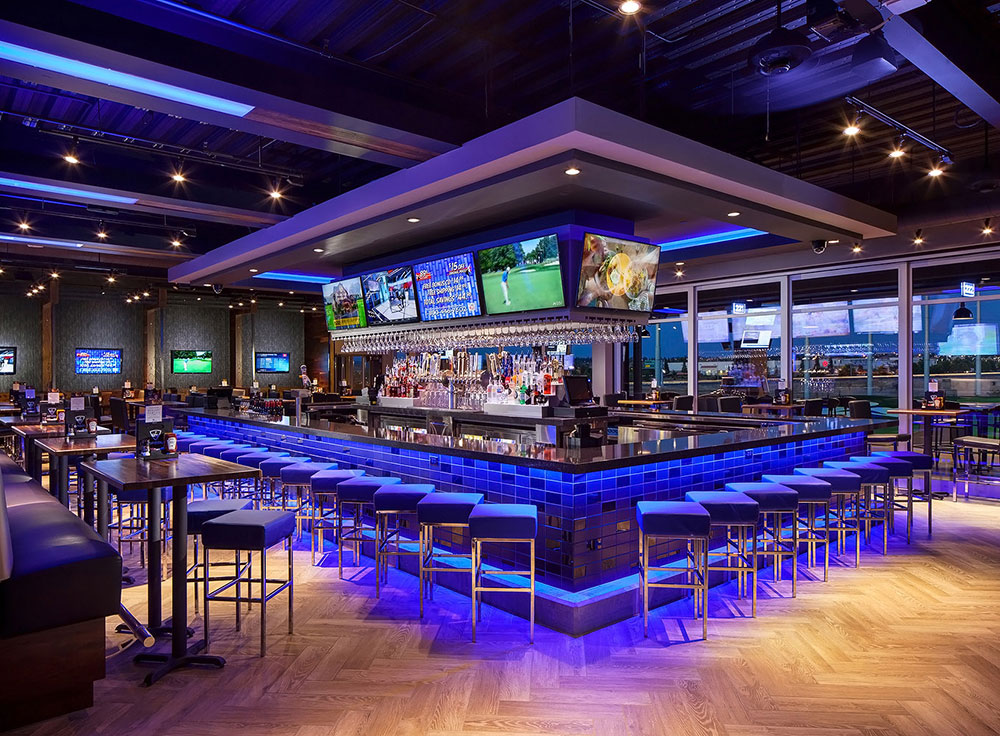 For the most part, Topgolf sticks to its tried-and-true format – 65,000 square feet, three levels, 102 hitting bays. In Orlando, more event space was added on the first and third levels in anticipation of strong group sales. That includes four first-floor bays that were walled off for private functions.
"We've added more event space because of the convention center being next door and also the amount of destination business and local event business we'll be able attract," Norvell said.