Visitors hankering for a unique dining experience will find a memorable menu of culinary delights. Whether savoring classic Southern comfort food, relaxing at a cozy sidewalk cafe or enjoying upscale cuisine at a sophisticated bistro, you'll get your fill of our region's flavors. Every place you dine is where the locals go! Here are the Top 10 restaurants in West Volusia.
Emmy's Restaurant – DeLand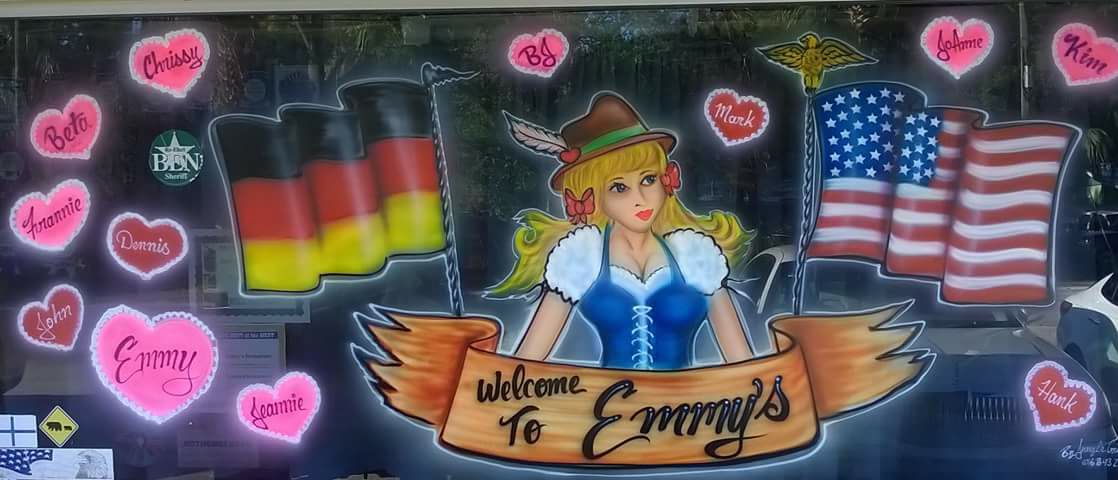 Emmy's Restaurant (or as the locals call it: Emmy's Time Out Tavern) is an award-winning German-American restaurant with a cool vibe and welcoming staff. Located just outside the DeLand City Limits, Emmy's offers mouth-watering German Food and Steaks with a hometown feel. Be sure to stop in on a Thursday for their popular Prime Rib Night.
Cocky Rooster Café – Deltona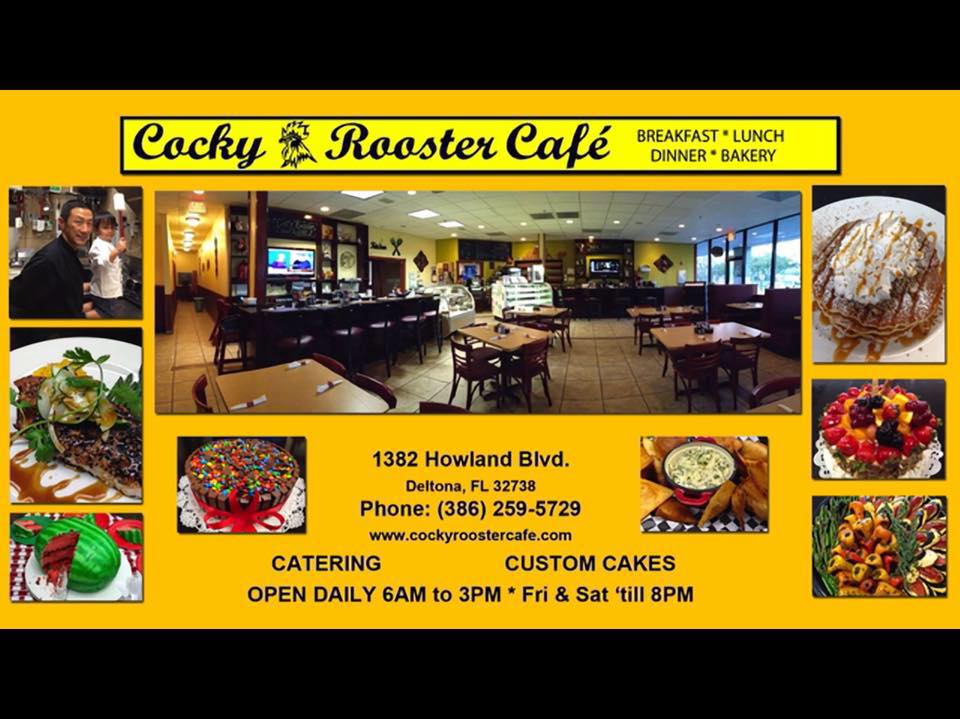 Located in a shopping center on the outskirts of Deltona, the Cocky Rooster Café is the perfect place for breakfast, lunch or dinner (Friday and Saturdays only). They are also known for their delicious homemade bakery items including baked goods, pastries, and custom cakes. The Cocky Rooster Café serves up some of the best Eggs Benedict around! And, if you haven't tried their Banana Foster French Toast, you don't know what you're missing!
Santorini Greek Cuisine – DeLand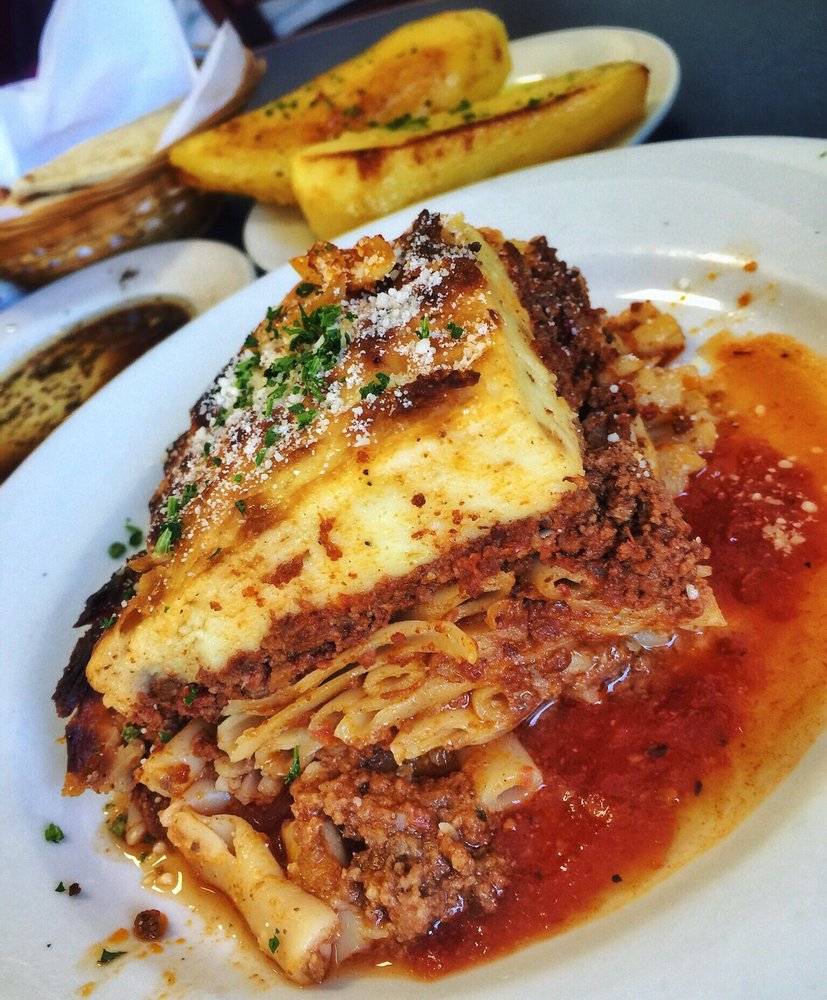 Named after Santorini, Greece, this award-winning restaurant in DeLand serves up some of the best Greek food anywhere. The word has gotten out about this local favorite as diners flock to DeLand to try their signature dishes like gyros, mousaka, macaronda, and shrimp santorini. Santorini is conveniently located on Woodland Blvd. in Downtown DeLand, close to shopping and entertainment options.
De La Vega Restaurant y Galleria – DeLand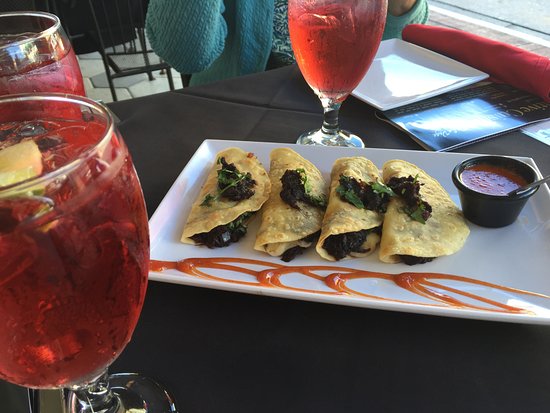 Also on Woodland Blvd. in Downtown DeLand, De LaVega Restaurante y Galeria features vibrant Latin fare, blending rich flavors, textures, and traditions from ancient Aztec and Mayan foods like chilies and corn with the unique blend of Spanish and French influences. Incorporating these incredible food fusions; Chef Nora pays true homage to the authentic dishes eaten regionally in Mexico and surrounding countries. De La Vega offers an extensive menu that features a number of vegetarian, vegan and gluten-free option. Select from a wide variety of flavorful food made to fit your lifestyle. Whether you dine indoors or out, De La Vega is a great choice for lunch or dinner. One of the most popular menu items at De La Vega is the Hibiscus Tacos – a surprisingly delicious combination for your taste buds.
Pitmasters Barbecue – DeLand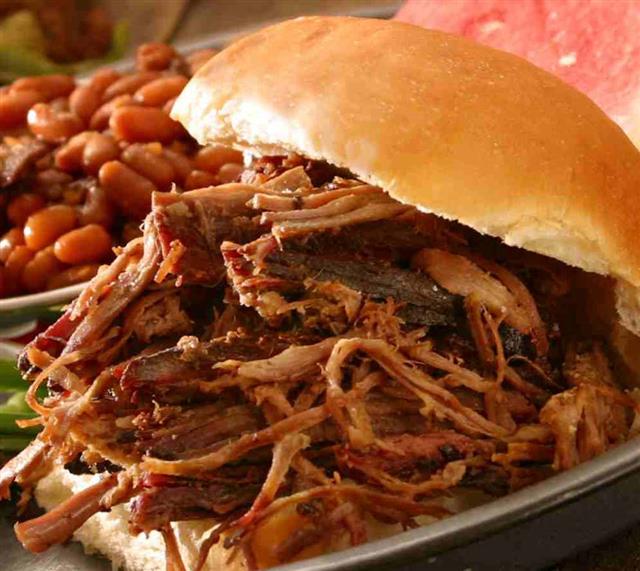 Pitmasters Barbecue is located just north of DeLand on Highway 17, close to DeLeon Springs State Park. They serve award-winning old-fashioned southern-style barbeque, cooked over real wood – no gas or burners to alter the flavor of the meat. Combine great food with activities like horseshoes, volleyball, darts and corn hole throw in TV and live entertainment and you have PITMASTERS! Be sure to try the "Burnt Ends", the most tender, flavorful part of the brisket combined with their award-winning sweet BBQ sauce. It's BBQ Candy!
For a complete listing of restaurants in West Volusia, be sure to check our website http://www.visitwestvolusia.com