During your visit to Orlando, take in the action of an exciting NBA game, and enjoy an amazing night with your family! An Orlando Magic game is fun for all ages! Check out five great things your family can see or do at an Orlando Magic game.
1. STUFF the Magic Mascot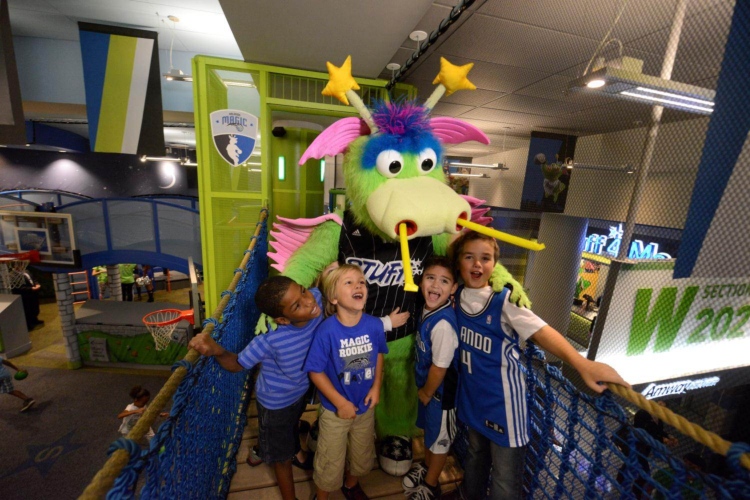 One of the most recognizable mascots in sports, the big green dragon has been entertaining crowds in Orlando since its inaugural season in 1989. He is nothing short of spectacular to watch! STUFF has been awarded Best Mascot for a third consecutive year by GameOps.com, in addition to being named Mascot of the Year by the NBA in 2016 and 2017. During the game, you can find him breakdancing, backflipping and making backward half-court shots. The crazy and lovable big green dragon is his charming and silly self that will make you get on your feet and scream or clap to a beat. His antics, like his handstand on a hoverboard or clumsily spilling popcorn everywhere, are sure to make you smile, laugh and gasp with awe!
2. STUFF's Magic Castle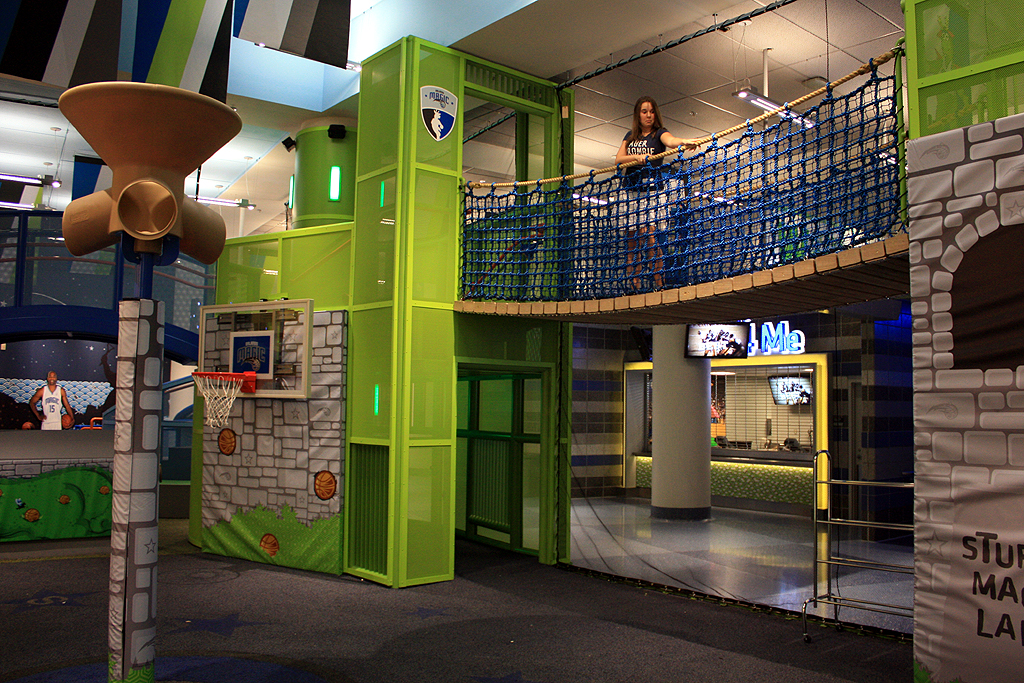 Of course, the most lovable mascot in the league must have a spectacular place to live! STUFF's Magic Castle is a play area for kids on the Promenade Level of the Amway Center! Kids under 48 inches tall can climb through the castle, shoot a basketball into hoops, or test their memory skills by playing a match game. There's always something fun going on in the castle!
3. Kids' Concessions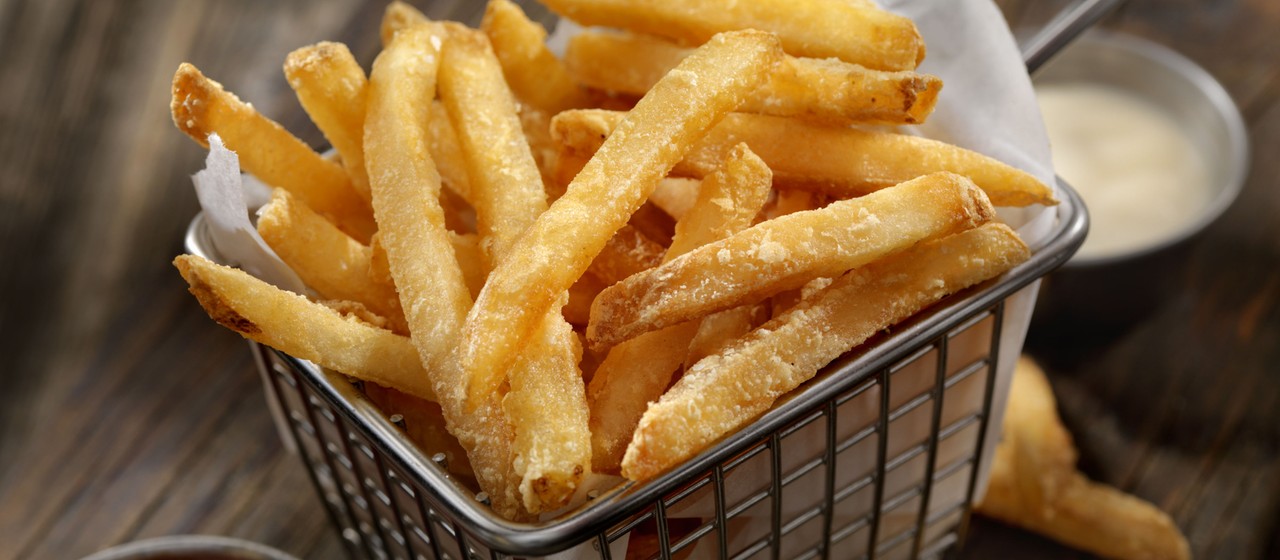 Across from STUFF's Magic Castle, there is a special concession stand for kids called "Stuff 4 Me." Here, you can find kid-friendly food like nachos, pretzel dogs, popcorn, and more! Plus, with numerous concession stands throughout Amway Center, there is sure to be something for everyone. Walk around the arena to find anything from ice cream, pizza, and chicken tenders to hamburgers and tacos. You'll see why food is such a big part of the fan experience at an NBA game. There is so much to choose from! Be sure to come hungry!
4. Interactive Areas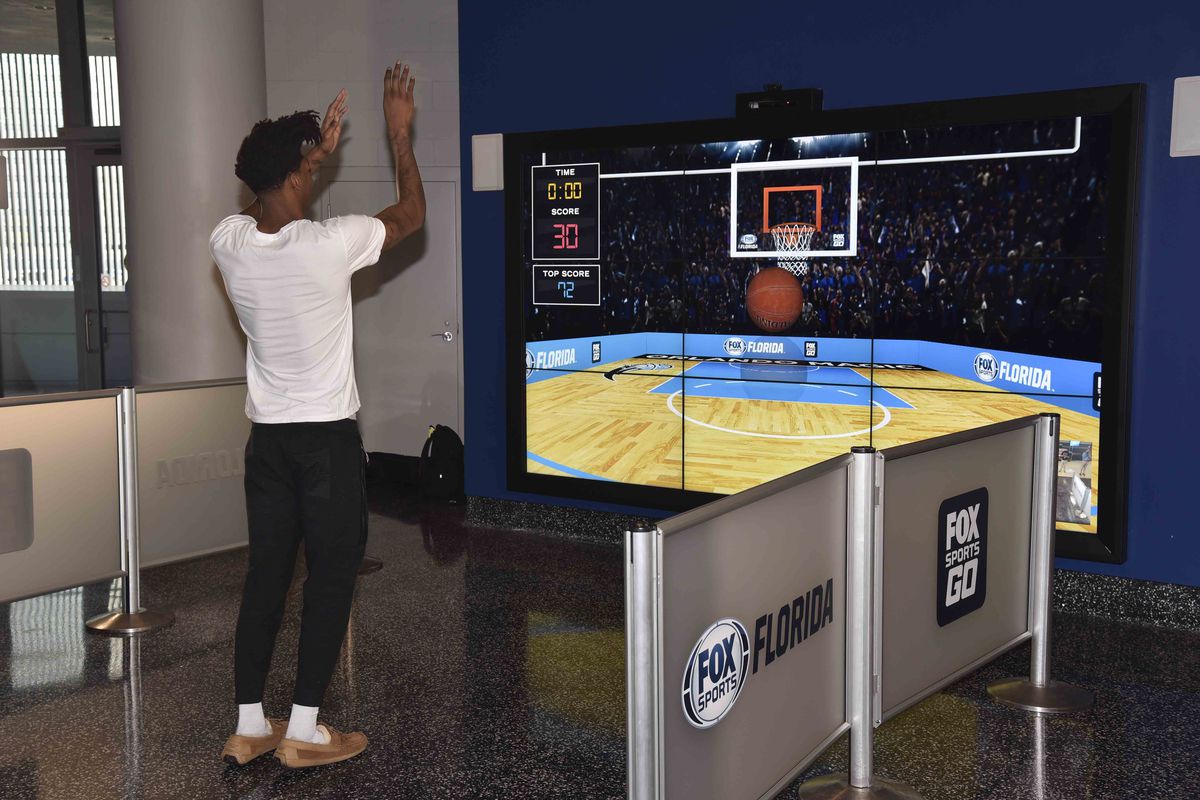 There are many fun and interactive stations around Amway Center to visit when you come for a Magic game! On the Promenade Level, you can find video games across from STUFF's castle. On the Terrace Level, you can test your basketball shooting skills on actual hoops or try the digital experience. This interactive virtual reality game will test your shooting skills as you try to make as many baskets as you can in 45 seconds and get a recording of yourself. Then, there are photo booths stationed around the arena to capture your family memories. Each one has unique basketball-themed backgrounds that'll let you customize your photo and post it on social media.
5. Dancing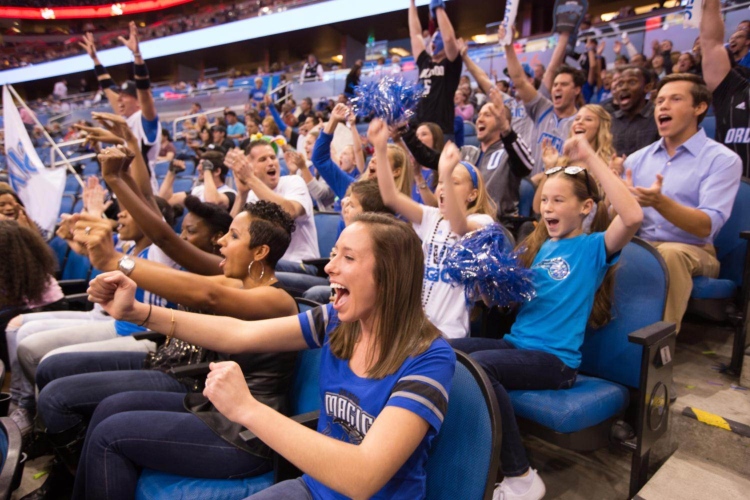 There is never a dull moment at the Amway Center. With an exciting atmosphere as fans cheer for the team, and music playing during the breaks in the action, you'll be out of your seat and on your feet. If you're lucky and cheering your loudest, you might even appear on the big screen in the arena!
BONUS: Fan Fest
Before the really big match-ups and every weekend game, the Magic host a Fan Fest on the street outside the stadium! Two hours prior to these games, fans can enjoy music, face painting, balloon art, and more! For these big games, get there early so you don't miss out on the fun!